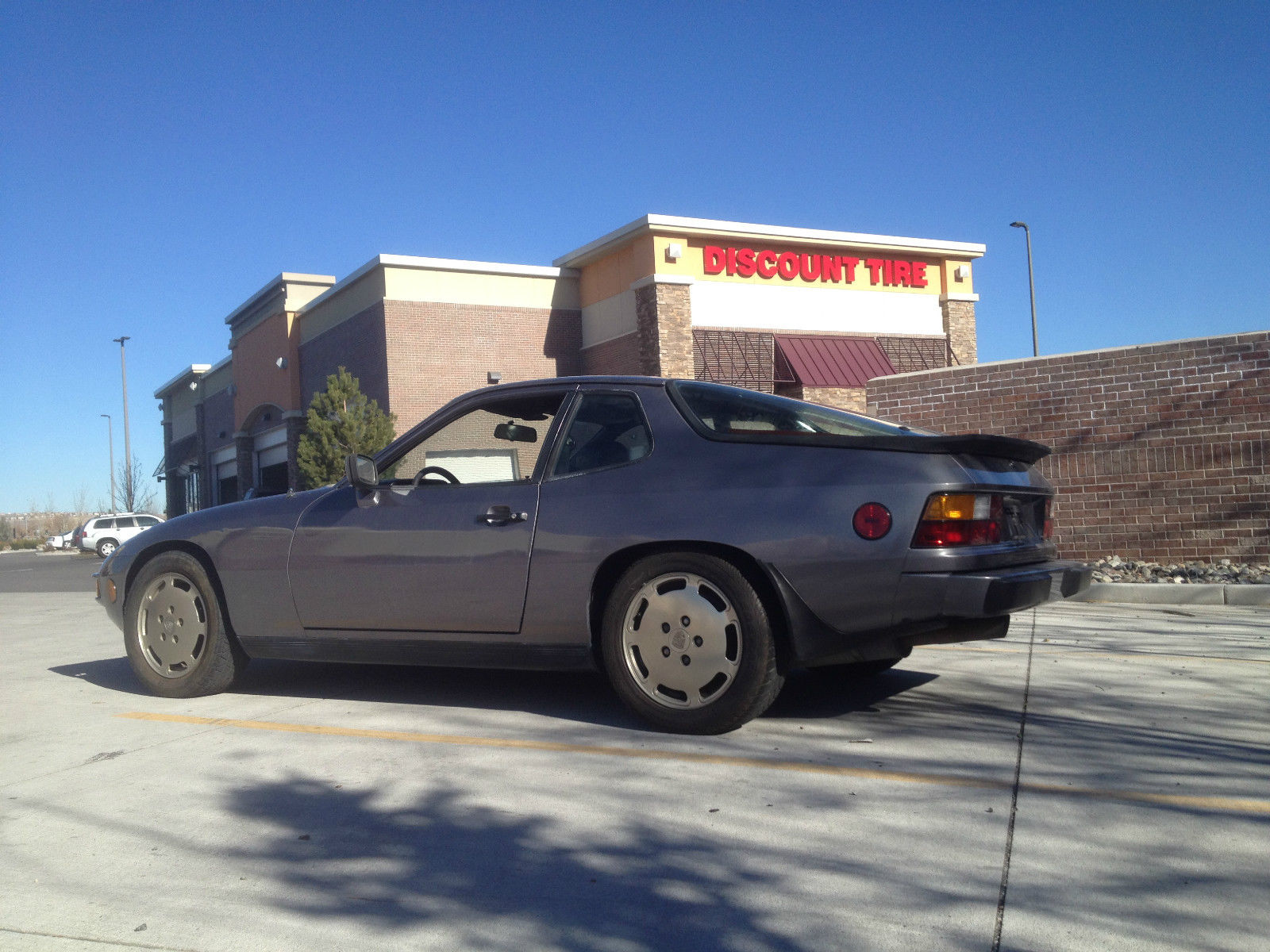 The major problem with yesterday's 924 is as I noted the number of other 924s that are out there. So while the $2,000 asking price for a rare bit of Porsche history sounds like a steal on paper, when it comes to the 924 it is a completely different scenario.
Take today's 1981 924 Turbo, for example. Like yesterday's, its a survivor rather than a show piece. Also like the M471-equipped '80, this '81 931 sports the upgraded brakes, suspension, forged 16″ wheels, mudflaps and rear spoiler. Unlike yesterday's car, though, this one has some serious advantages. First off, it's a Turbo, and while the M471 924 is much more rare to find, the forced-induction model is substantially more desirable and valuable right now. Second, this one is in better shape than the Diamond Silver Metallic example. And, of course, it's got an automatic advantage of being in running and driving condition. So how much extra does this all cost you? A lot less than you'd think: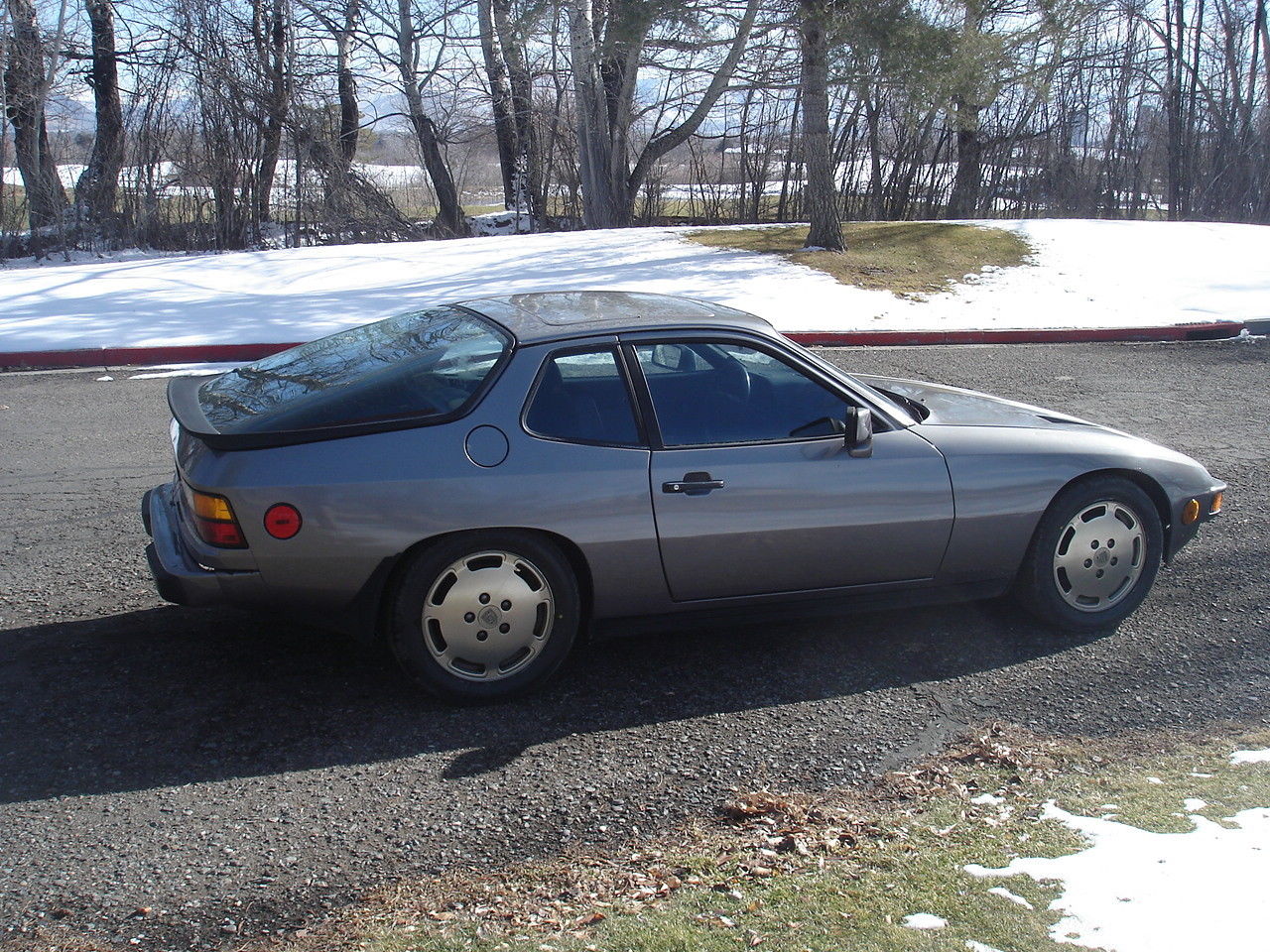 Year: 1981
Model: 924 Turbo
VIN: WP0AA0938BN150569
Engine: 2.0 liter turbocharged inline-4
Transmission: 5-speed manual
Mileage: 88,500 mi
Price: $5,300 Buy It Now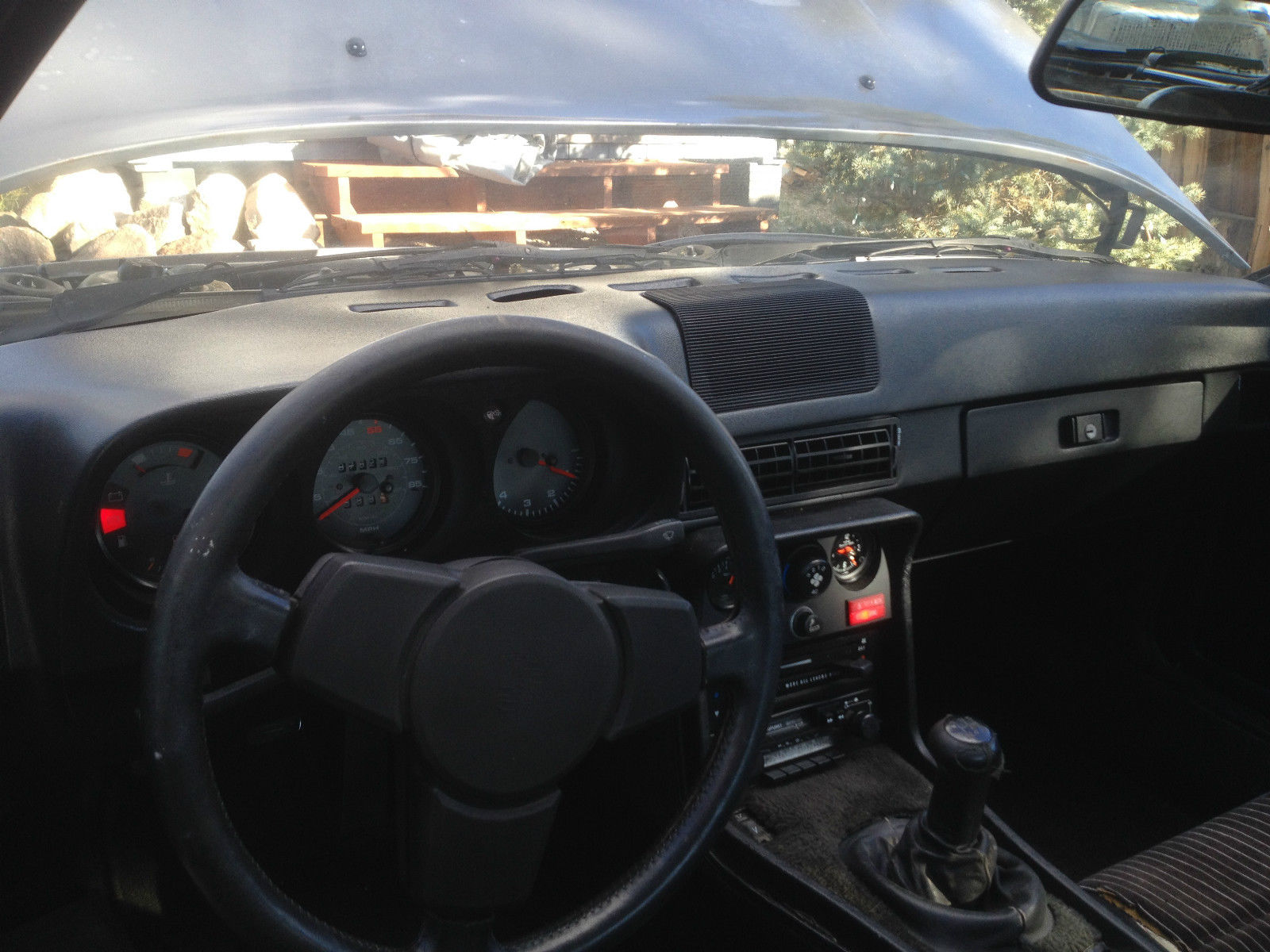 For sale, 1981 Porsche 924 Turbo (931) with 88,500 original miles. Prior to purchasing the car it had barely been driven since 1990 and only ~100 miles since 2001. I've put <2000 miles on it. New Bridgestone Potenza RE760 Sport tires all around (<1000 miles). New brake rotors and pads front and rear. New rear KYB Gas-a-Just shocks. The wheels are in near-perfect condition with no curb rash or other damage. The turbo boosts nicely. The clutch is strong and has plenty of life left. The "new" inspection dimension for the clutch mechanism is 18mm and the "replace" is 35mm. The current measurement is about 24mm. The 5-speed gearbox is the standard pattern type with 1st gear up and left. The transmission operates flawlessly. The car has been resprayed at some point in the original platinum color. The paint is not perfect. There are areas that are cloudy or have spots. I haven't tried to polish the paint though. The exterior stickers were not replaced after the respray but are available on eBay for little money. The hood and roof were resprayed in September with solvent base/color and 2K clearcoat. Some of the pics were taken before the respray and show peeling clearcoat. This '81 924 Turbo includes from the factory 4-wheel disc brakes, 5 stud hubs with forged 16" 7-slot wheels (like on 928), 3 spoke steering wheel (same as 911 SC of the era and some 944). The doors close with a finger touch and the body appears very straight. There is absolutely zero rust anywhere. There are minor door-ding type imperfections here and there. The sheet metal chin beneath the front bumper is slightly bent but could be straightened out. The interior is good but not perfect. It looks like the previous owner put a cap/cover on the dashboard (see picture). The seat upholstery has separated between the cloth and vinyl. The steering wheel leather is intact but needs to be re-stitched. The center dashboard speaker cover is missing in one of the interior pictures but I have installed a good used replacement. The rear seatback fabric tops are faded due to sun. There are no leaks from the removable roof panel. The power windows work well. Shift knob has new cover. The A/C blower makes a rubbing noise. Overall the interior is good for a 37 year old car but could use restoration. The bad: Car smokes on startup due, it seems, to hardened valve stem seals. Once warm there is no smoke. I have new valve stem seals but their installation is not implied or included in this auction. Please let me know if you have any questions. Thanks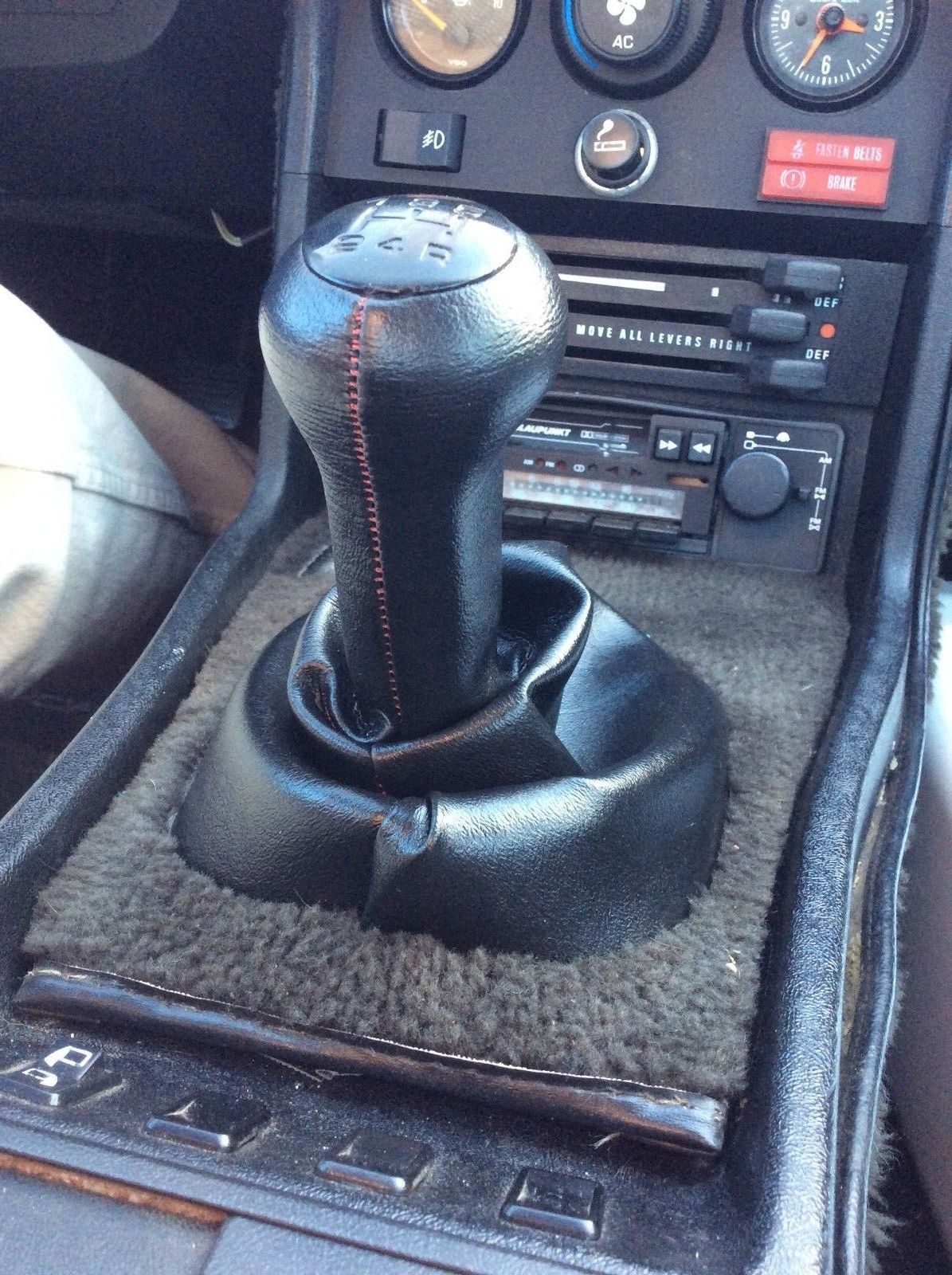 Of course, for a budget price you're not going to get a perfect example, and this car isn't claimed to be perfect. Really clean 924 Turbos trade for 50-100% more than the asking price here, so with the lower asking price should be met with diminished expectations, too. Like yesterday, this one appears to be clean and original. The Dolomite Gray Metallic (I think) paint isn't original but is the correct color according to the seller, but I bet with some time and effort this car could be made to look better. The forged Gullideckel wheels look nice, and for the $5,800 asking price, there's a lot of work that's been done here from the refreshed suspension and brakes to the tires. I wish the seller showed more, especially of the condition of the velour stripped interior and under the hood, but it seems generally clean and presentable.
As you'd expect, there's still stuff to be done – probably a top-end rebuild or perhaps a turbo replacement. While they can sound scary, this is a pretty simple car and design overall, so it could be a nice winter project for a DIYer. Also as you'd expect, the asking price would get you into a pretty clean and better performing later 924S or 944, as well, so you'll have to want the 931 over a later model. Still, like the A6 4.2 quattro, though this isn't the best of the transaxle models there's always been an appeal of the look of the 931. However, unlike the A6 this one doesn't have a laundry list of needs that make it unsustainable. It looks like a reasonable entry into a nice driver-quality 931 without breaking the bank.
-Carter