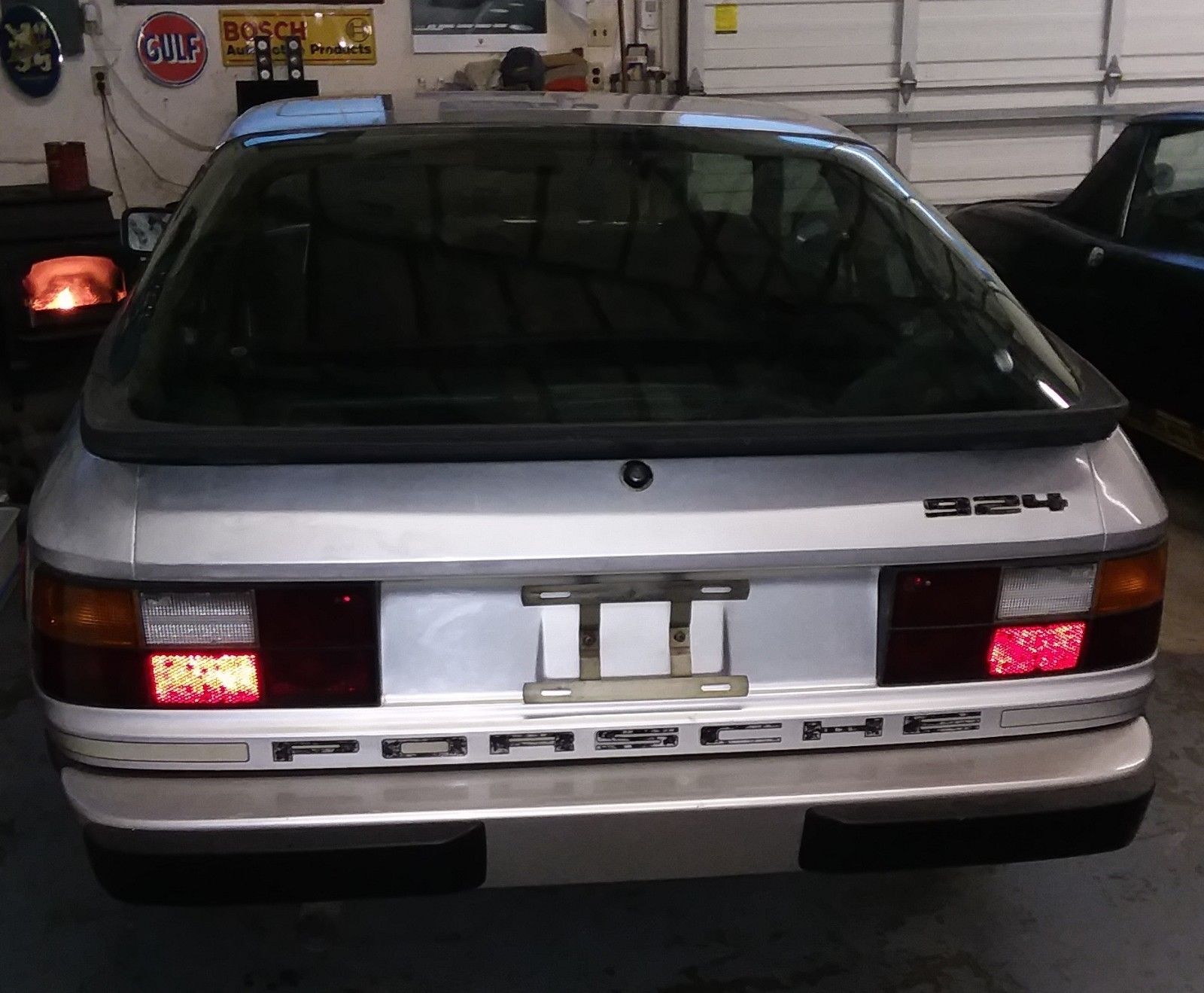 You don't have to cast a very wide net to get a needy Porsche 924. Heck, you don't need to cast a wide net to get a pristine 924, either! That fact alone makes the requisition of a 924 in need of restoration not only financially irresponsible, but downright ludicrous. But there are reasons which sometimes defy common sense and logic.
Now, if you wanted to grab a tired 924 that would be special, there are plenty to choose from. A few years ago there was a '88 Special Edition near me for a song. I still regret not going to check it out. But any late 924S offers a budget sports car with a special badge, and the 944 crossover parts mean it's easy to keep them going. Moving to the early chassis, there are of course Turbo models that are popular, but also a plethora of special editions – the Sebring, the Martini and the Limited Edition being the most notable here.
Today's car is none of those models. But if anything it's much more rare, and that's why it's worth a closer look. That's because this car has the very rare M471 Sport Group Package. While often associated with the Turbo, it was also available but seldom chosen on the naturally aspirated model. The M471 package came with 5-bolt hubs, Turbo 4-wheel disc brakes, 15″ ATS mesh wheels, Koni sport shocks, Euro Turbo 23/14mm sway bars, and the Turbo rear spoiler. Early models also came with a special "S" decal on the hood. With only a claimed 100 imported, it's one of the most rare configurations of the 924: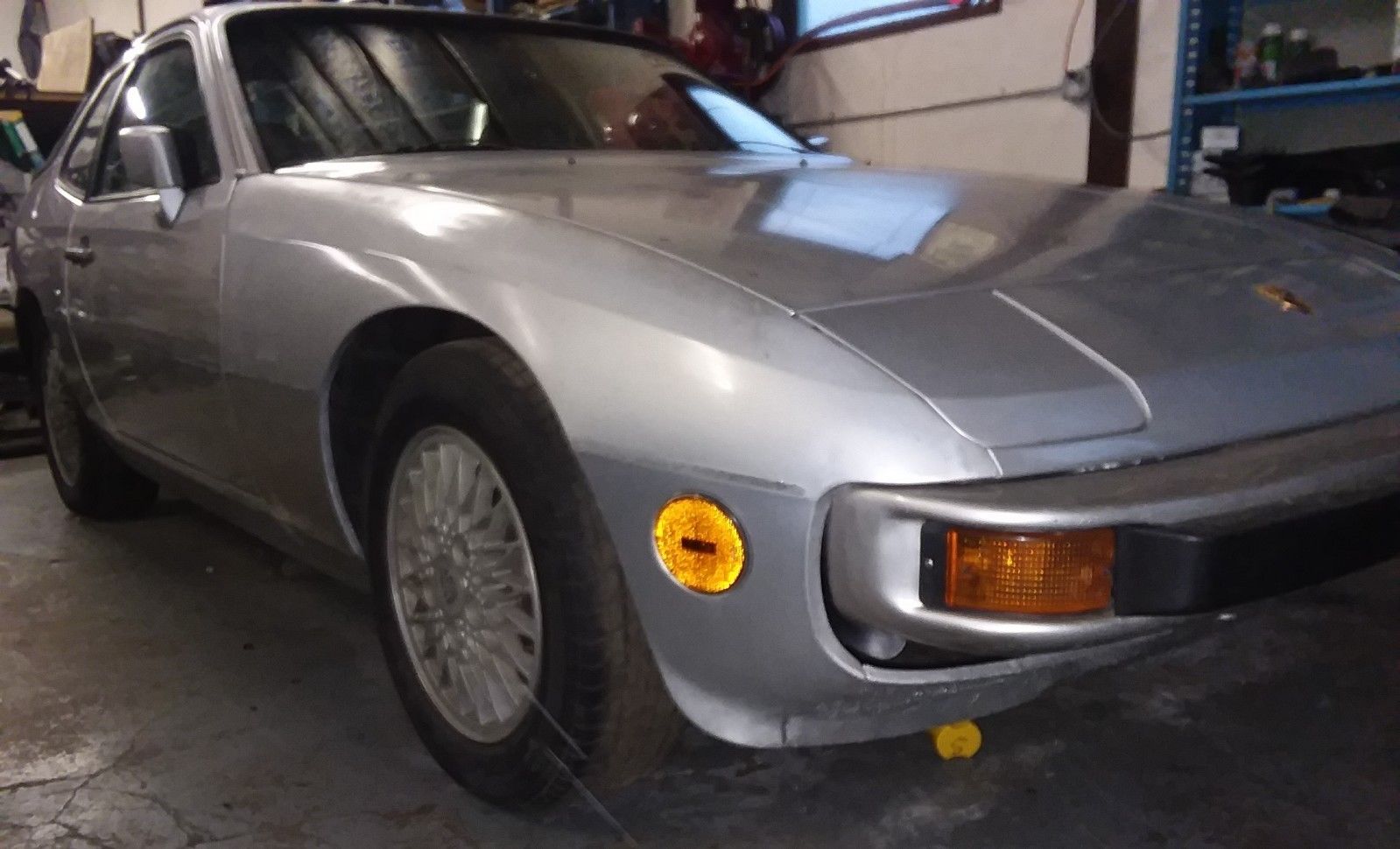 Year: 1980
Model: 924
VIN: 92A0431948
Engine: 2.0 liter inline-4
Transmission: 5-speed manual
Mileage: 59,707 mi
Price: $2,015 Buy It Now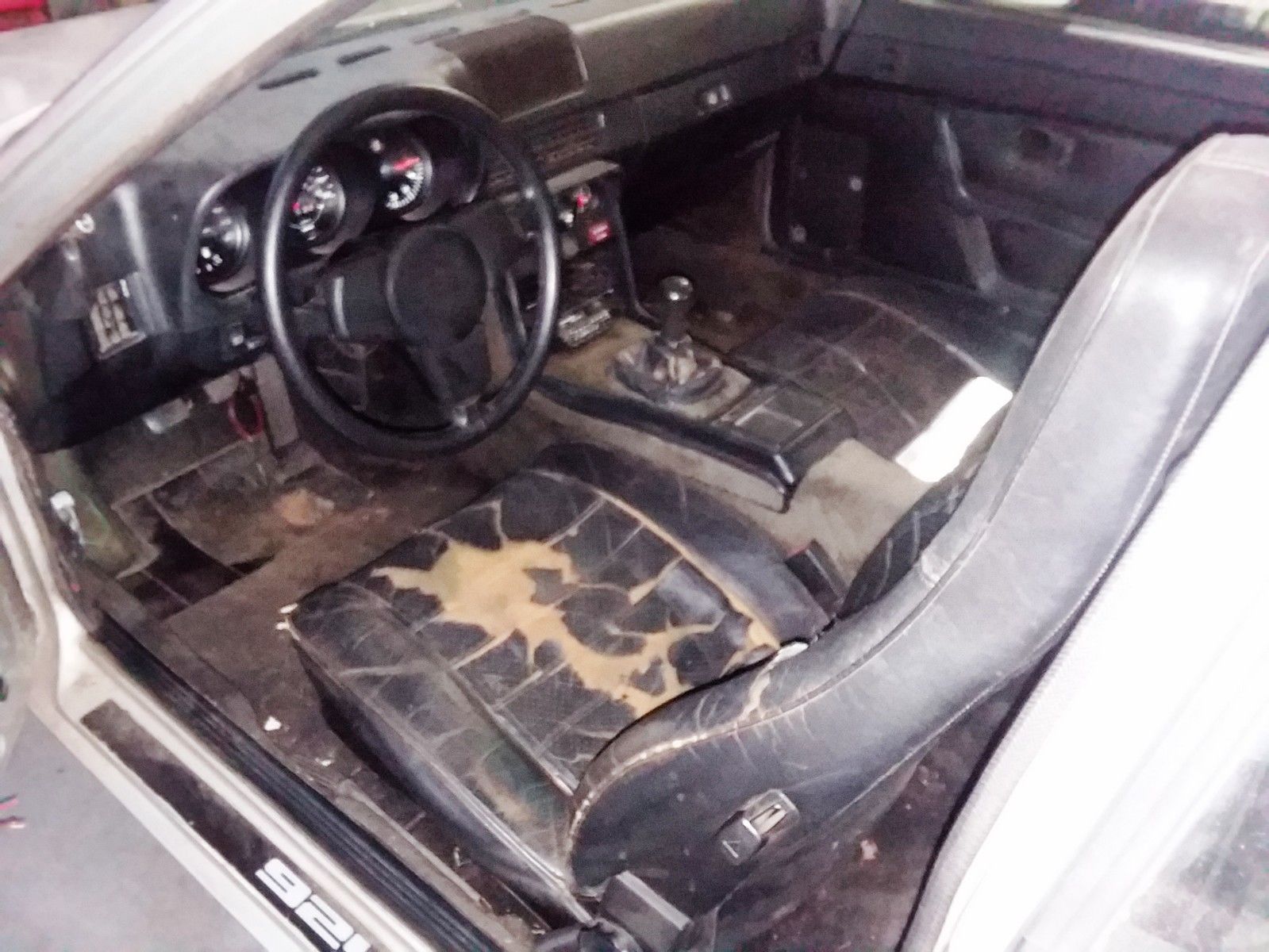 1980 Porsche 924 with numbers matching engine and interesting options, including Sport group 471. This was an expensive option in 1980 ($2045). New for 1980 was a higher horsepower engine than in previous years and a 5 speed transmission.

471 option group contains:
cast alloy wheels 6×15
vented brake discs front and rear
rear Spoiler
rear splash guards
stabilizers front and rear
leather steering wheel and shift boot
sport-Shocks

This 924 also has the E32 option group which contains:
261=electric mirror passengers side
398=electric mirror Drivers side
560=removable top
573=air cond. (has been removed and is gone, although the controls are there).

This Porsche is in decent condition and appears to be rust free, mileage shown is 59,707 may be 159,707 although this car has been off the road for many years. This car does not run, will run for a second or so then stops. So far I have replaced the injectors with new ones, visually checked for bad vacuum lines and replaced ones that looked old etc., drained the gas and added new gas, added new spark plug and plug wires and checked that the fuel pump is working and it is. Next I would look at rebuilding or having the fuel distributor rebuilt, but I'll leave that to the next owner. Currently the battery is dead, it is old and needs to replaced.

Please do not bid unless you plan to pay for this 924.

This 924 is in Portland, OR. I have a clean title in my name. Car is sold "as is" no warranty.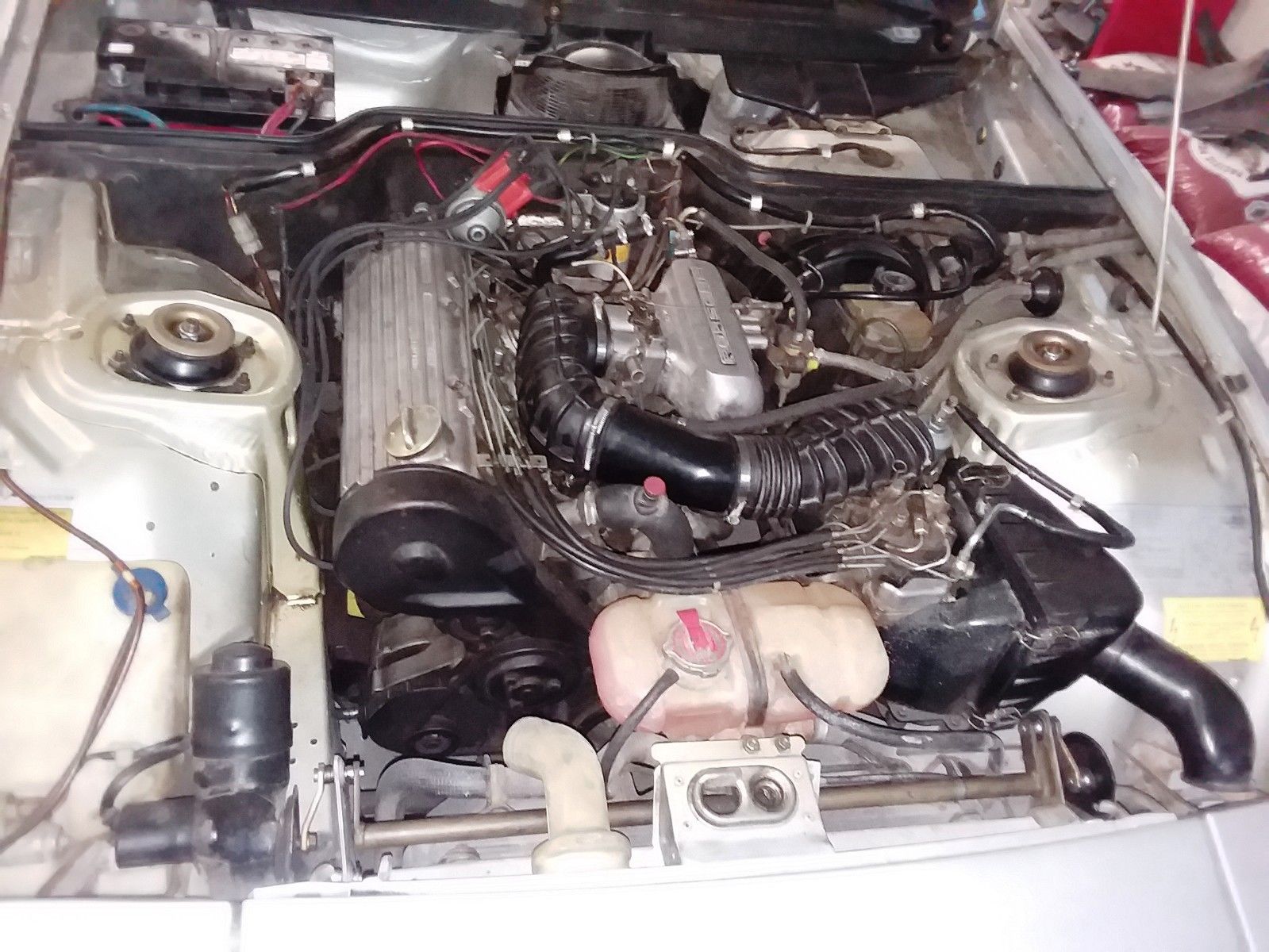 It's pretty clear you've got an uphill battle here. Beyond the running condition issue, it's going to need a full recondition inside and out with new interior and likely every single rubber part replaced. Then you've got suspension, brakes, fuel systems, etc.. In fact, it's probably better to just list what remains.
It appears to be almost completely original and many of the "S" parts including the rear spoiler, ATS wheels and leather-wrapped steering wheel look overall good. It appears to still be its original Diamond Silver Metallic, too. The paint looks tired but is all there. In fact, look beyond the obvious and this car appears to generally be very clean. It was also highly optioned and it is generally hard to find a 924 that has this assortment of boxes ticked. But the real draw is that M471 option.
Does that add collector value? In this situation, probably not much to be frank. You can get a more desirable 924 Turbo in running shape with the same M471 group for only a few thousand dollars as we'll soon see and from a collector standpoint that would be smarter. However, if this one could be brought back, it'll be in very exclusive Porsche company as one of the most rare iterations of the 924. With a $2,000 Buy It Now, it would seem worth the effort to save it.
-Carter