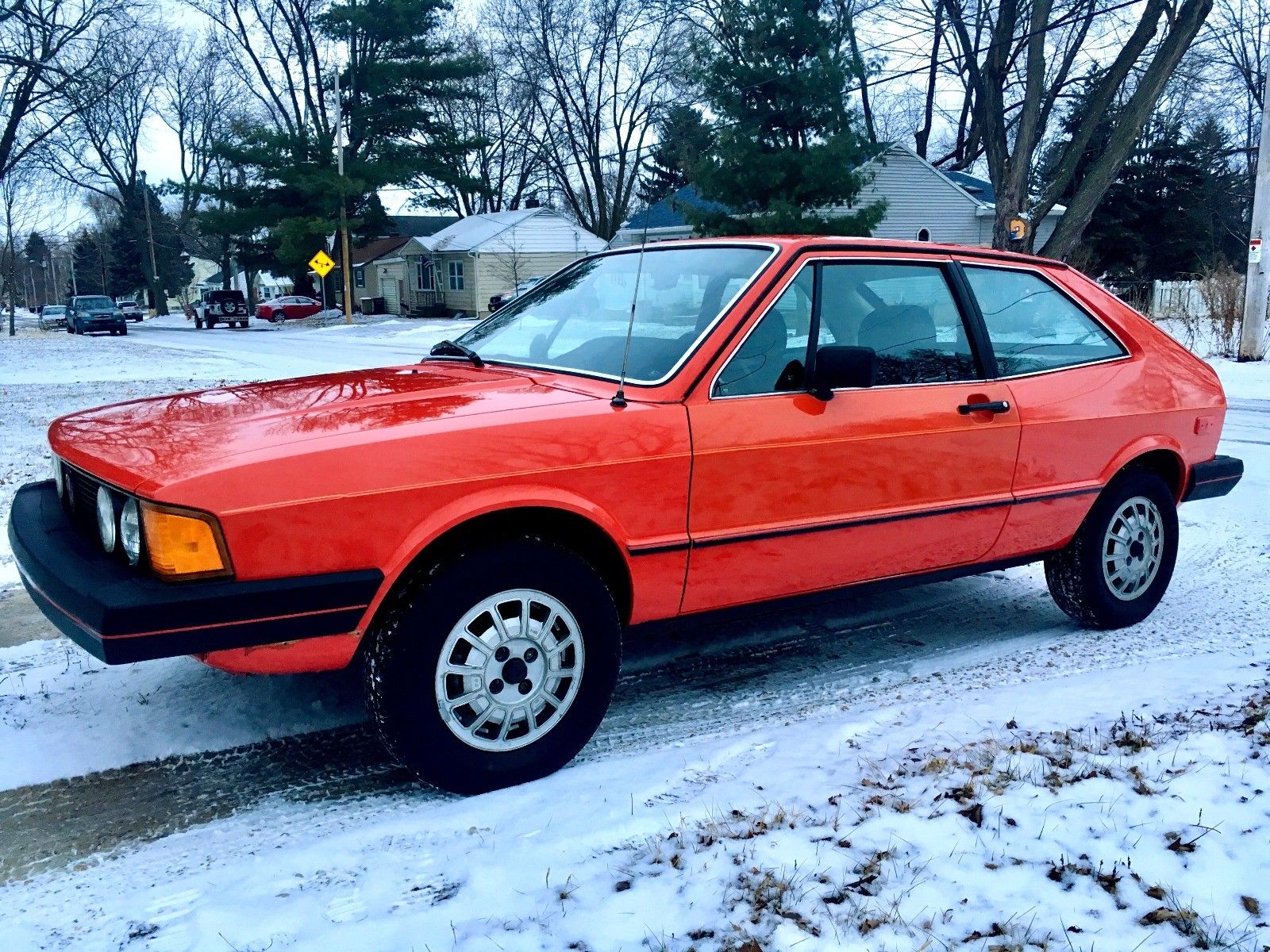 It's funny to follow yesterday's GTI with this Scirocco S. The critique against the GTI was that it was primarily just an appearance package; underneath, effectively everything was shared with the more pedestrian Golf models, which were cheaper. For many, coupled with the automatic gearbox, that made that model quite undesirable.
Well, in all reality the Scirocco S was just an appearance package as well. The S model shared all of the basic aspects of the Scirocco, but the optional 5-speed was standard, it came with 13″ alloys, a special interior and a front spoiler. Doesn't sound like much, eh? In all honesty, it wasn't, and on top of that you only could choose from a few exterior colors. But while finding a clean and original Mk.3 GTI can be tough, finding an original S model Scirocco in good shape borders on impossible. That makes this model one of the most highly sought in the lineup from the 1980s: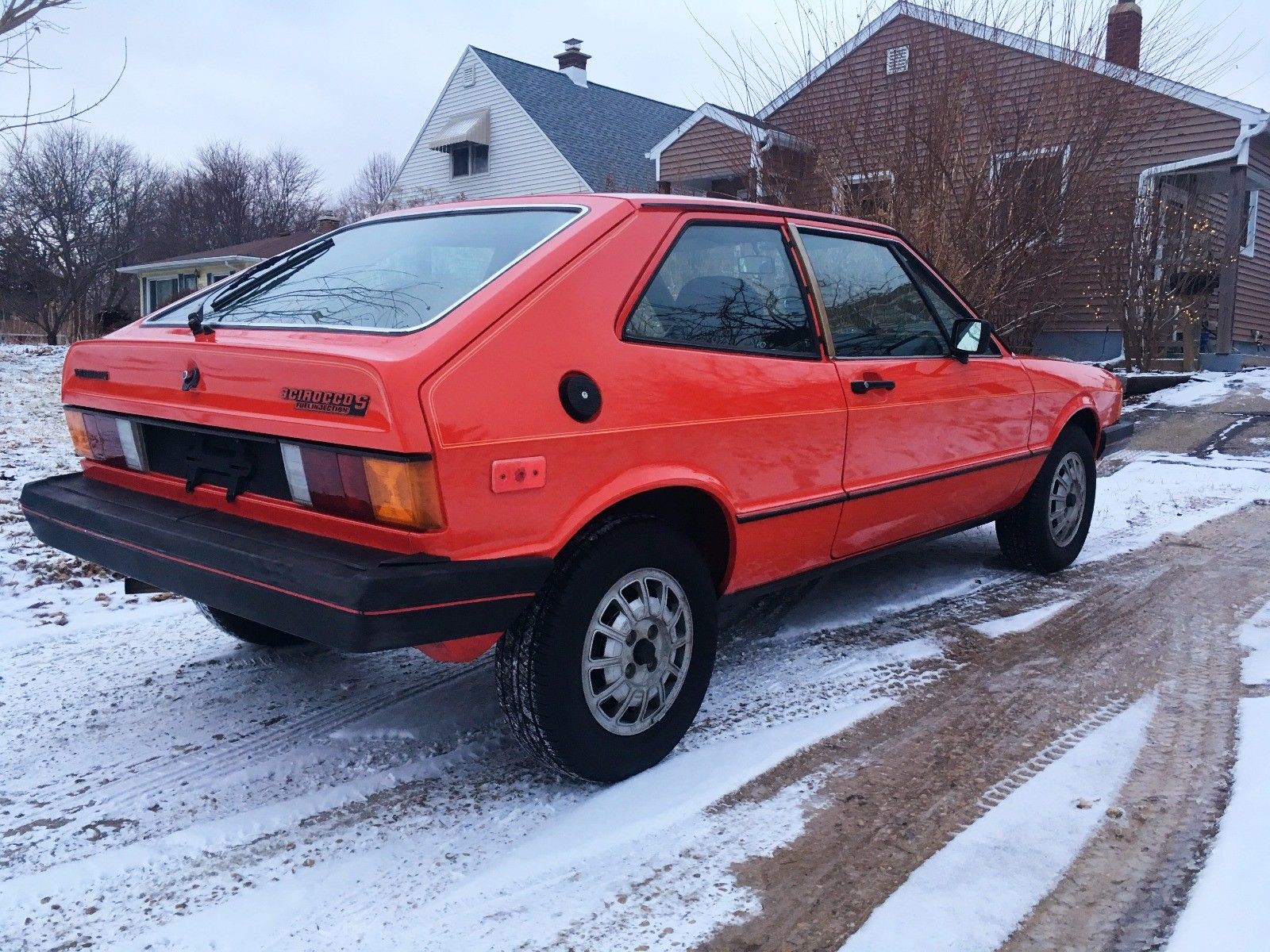 Year: 1981
Model: Scirocco S
Engine: 1.7 liter inline-4
Transmission: 5-speed manual
Mileage: 138,000 mi
Price: No Reserve Auction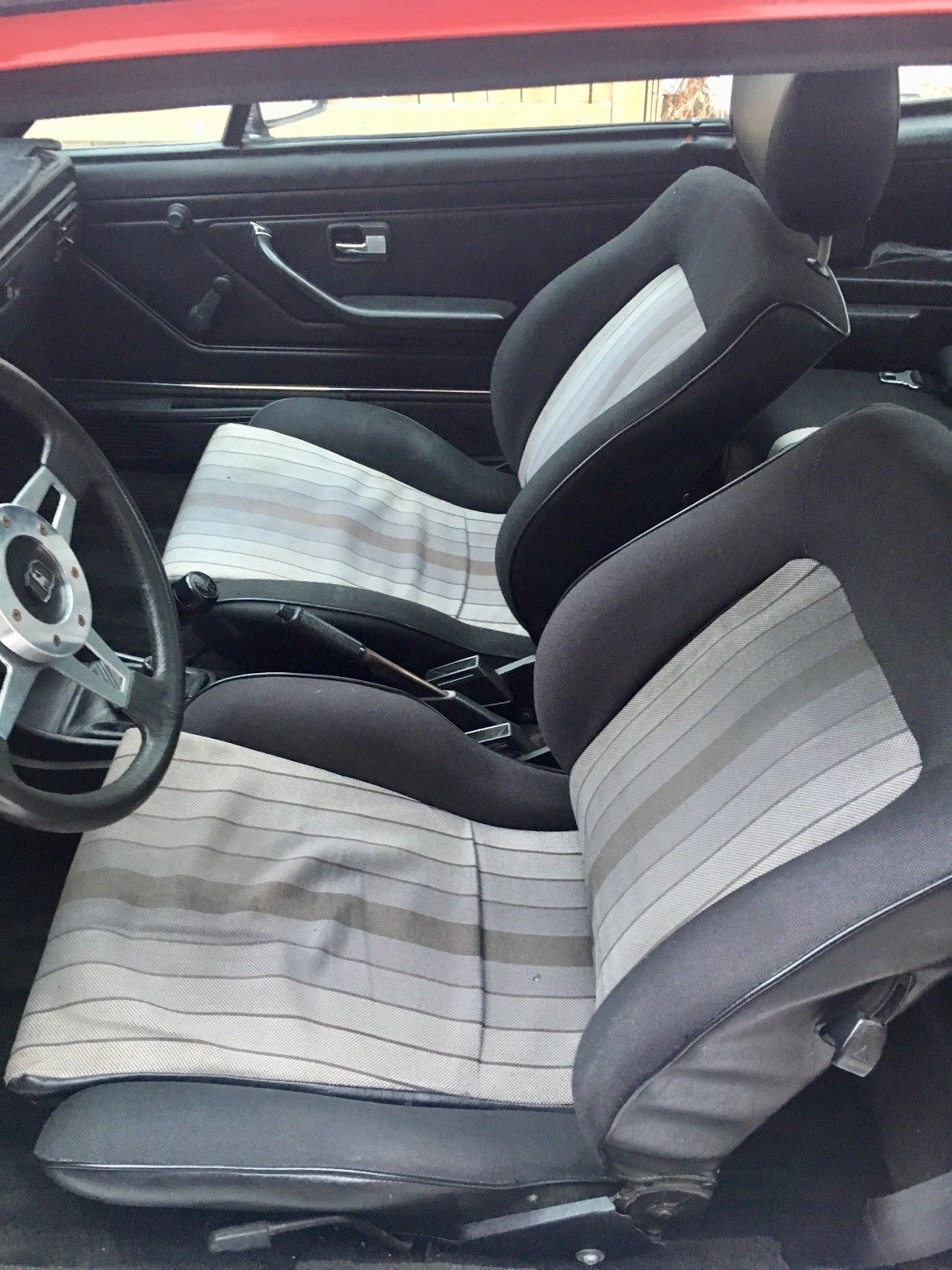 1981 VW Scirocco S, original Mars Red paint, non-sunroof and working AC. Original CA car stored for 16 years. Previous owner bought car in in 2010 and brought car to WI in 2015, no winters rarely driven, garage kept. Have clear WI title. Have original CA registration from 1982 as well.

This Scirocco is in exceptional condition with only one small rust bubble on the decklid lower left by the window seal (see pic). Floors, rockers, fenders, quarters, etc. rust free. Super clean and hard to find in this condition. Paint is all original except for upper drivers door, which was repainted early in the car's life, and paint is slight off color (see pics). Paint just had a stage 2 cut and stage 1 polish, taking care to go easy on the original paint. Underhood, door jambs, truck all shine. Car has some dings and scratches, paint is not perfect but shines well for original. Missing S spoiler (was damaged), missing some window trim on pass. side.

Interior is in very good original condition. Headliner intact, seats, door panels and carpet original and presentable. Small hole in rear seat bottom, dashboard is cracked and has cover. Original horn button is included but missing tabs. Needs a few small trim pieces here and there as seen in pics. Rear parcel tray is faded and cut with speakers. Trunk is clean with carpet and original spare.

Glass is all in good shape, including windshield.

Everything works on car, runs and drives well. Working AC, been converted to r134 and could use a fresh charge (can of r134 included), air blows "cool".

Car shows 125k, but odometer stopped working, mileage is estimated at 135-140k according to previous owner
Car was recently given a thorough shake out by Ben of Ben's VEE DUB Shop in Madison. One of the best early watercooled mechanics in the nation.

More pics available. Car is currently tucked away in garage, awaiting new owner.

Parts and repairs just done in the last few months. –

Left and right tie rods and boots, OEM Febi – alignment

Oem Bosch fuel filter

Oem valve cover gasket ste

Oem door handle seals – handles/locks/mechanisms cleaned and restored

Oem german rubber fuel lines

Replaced additional filter and line feed from tank

Shift bushing and rods – linkage rebuilt and aligned

Oem sending unit seal – fuel tank, checked tank for squib damage. All good.

Repaired AC function

Repaired and cleaned all fuel injection electrical connections, test for fuel and vacuum leaks, tuned CIS.

Plugs, rotor, cap, wires replaced

Stage 2 cut, and stage 1 polish on paint. Didn't go to hard on it, but has a great shine.

Repairs and work between 2010 and 2017 – have folder of receipts

Intermediate shaft seal

Battery

Bosch oxygen sensor

Timing belt and seals

Blower motor relay

Coolant hoses

Clutch Cable

Fuel Accumulator

New injectors/seals

Oil pan gasket

Tires

Fuel pressure warm up regulator

Muffler – new CAT

Sachs Clutch

Brakes front and rear – front rotors and pads, rear shoes and cylinders

CV Boots

Fuel pump relay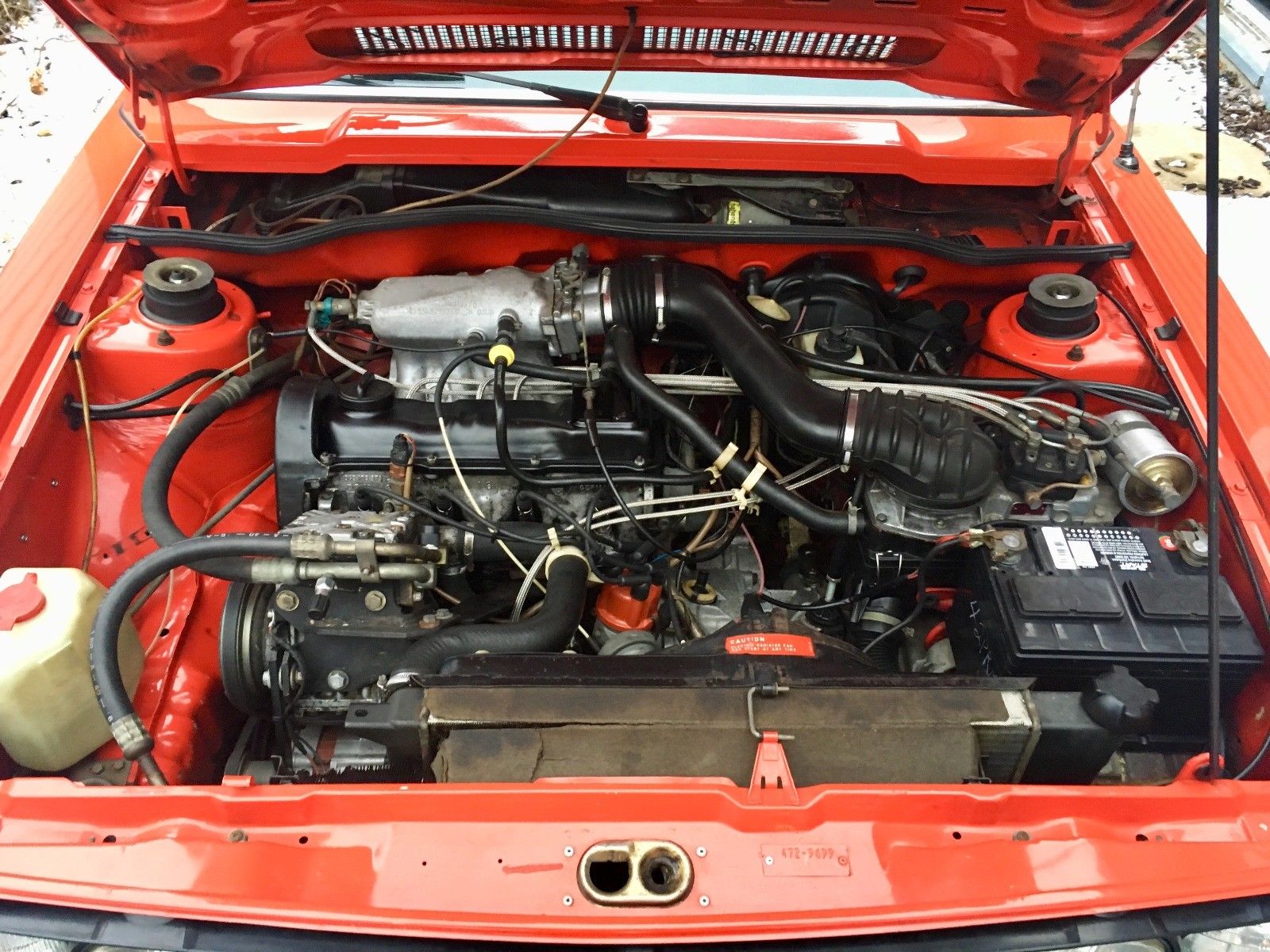 The seller is upfront and obviously knows the car well. The unfortunate missing item here is the hard-to-find original S front air dam, but outside of that the condition is very good to excellent as an original, unrestored example. Even more impressive is that the seller has opted to go for a no reserve auction. While the original material on the seats has seen better days, importantly for a collector it hasn't been destroyed and a good fabric shop might be able to improve the appearance. There are few excuses necessary or offered; this is just a great example of a very hard to find car. That's why I'm a little perplexed by the (relatively) low bidding; at time of writing, it's active at $5,500 with 56 bidders, but as we've seen non-S cars in similar states crest $15,000, I expect we'll see that number climb steeply over the weekend. If it doesn't, someone is going to get a great deal on a classic.
-Carter