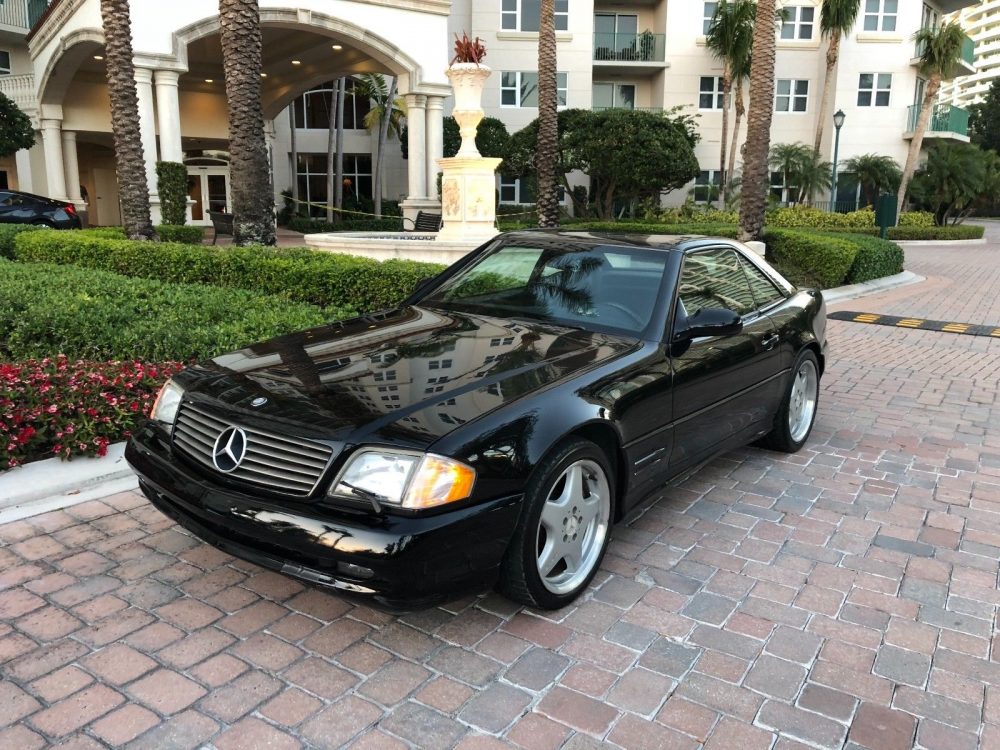 In my never-ending quest to show everyone the best Mercedes-Benz R129s I run across, I present something a little different. This 2001 SL500 looked just fine from smaller photos and a number of feet away. The price was lower than average but it had some higher miles so I guessed it might just be that and a motivated  seller. It wasn't until looked at the enlarged photos and took a good look at everything until I really saw why this car was inexpensive. The once very valuable SL500 is a now a giant pile of battle scars and neglect. I'd even wager this one of the worst condition R129s I've ever come across. But it still runs and drives, so if the price is right, is it worth it?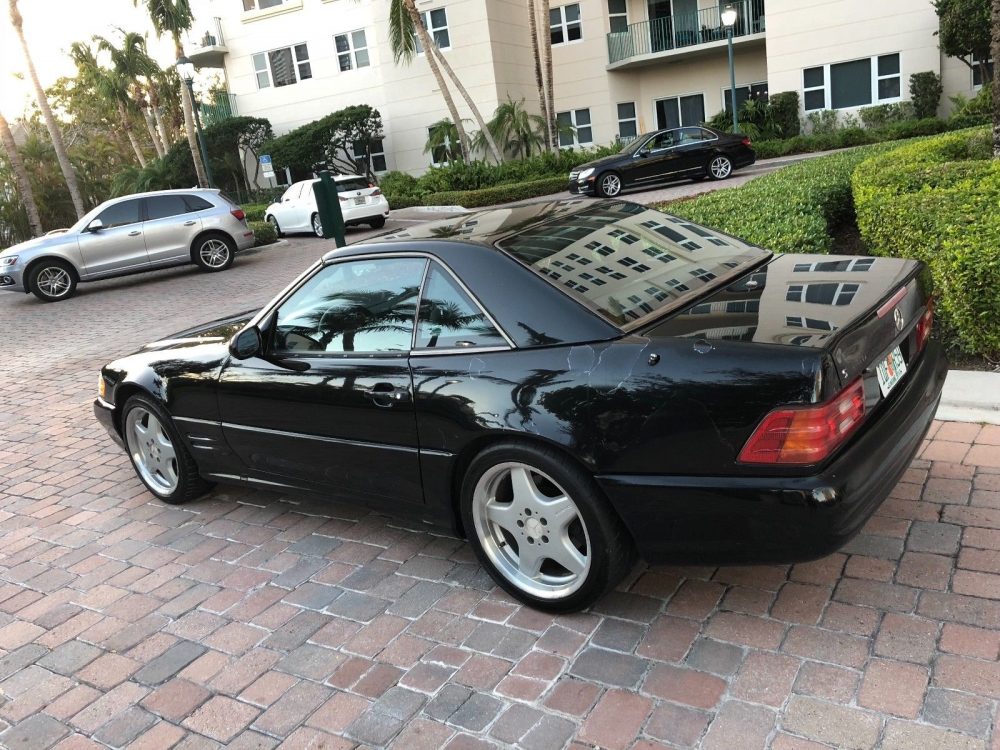 Year: 2001
Model: SL500
Engine: 5.0 liter V8
Transmission: 5-speed automatic
Mileage: 163,200 mi
Price: Buy It Now $5,900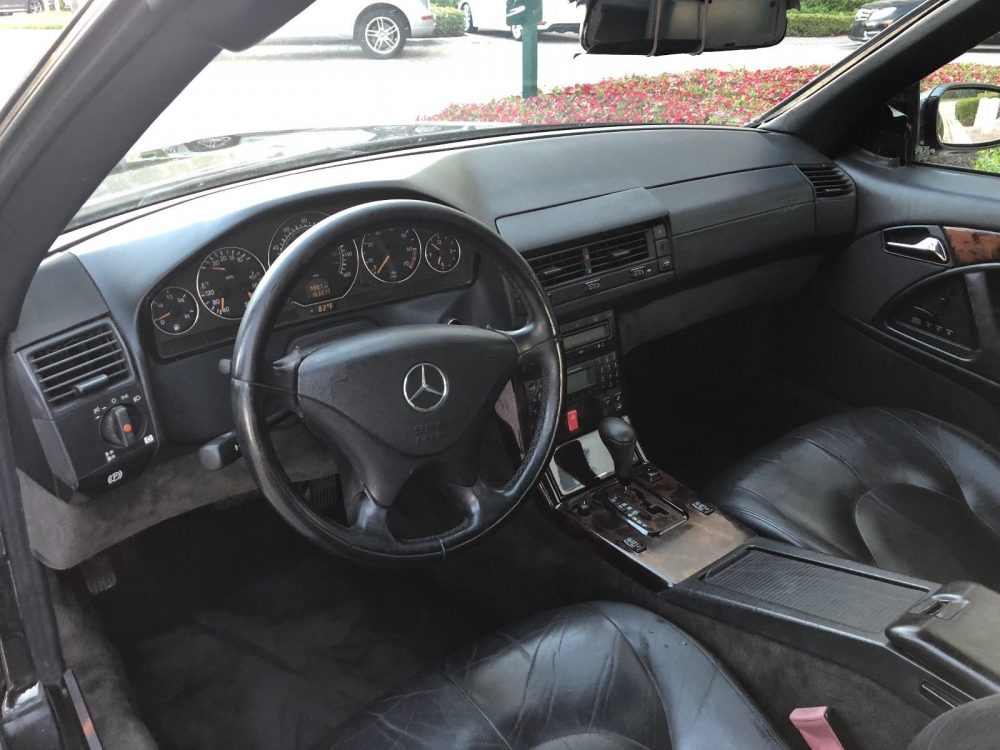 SL 500 AMG 2001 V8(302hp) with 163,200 miles runs and drives great!
Just need some work on it.
Never had a time to fix only used to drive to job and back.
Can ship it.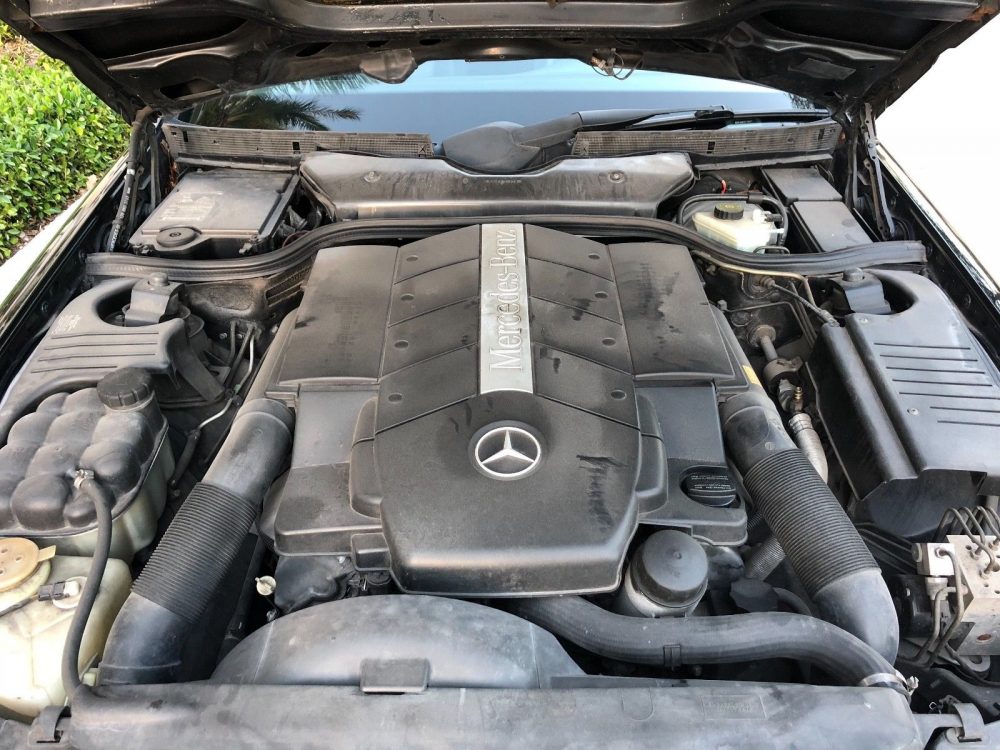 This poor, poor R129. Like I mentioned, from 10 feet away it doesn't look too bad. But then you look close enough and it is a total mess. The clear coat is peeling all over, the bumper is held together with tape, the trunk lid is badly dented, there is rust starting to form in some areas and that is only the exterior. Inside, it doesn't get much better. The drivers seat bottom is completely separated, the headliner is a saggy mess, the carpet is pulling up in some spots and the rear view mirror is being held together with tape and hair ties. I'm afraid to even ask about the condition of the soft top. Mechically, I wouldn't be crazy to say there are some issues as well, but nothing is mentioned so it is tough to say. It made it to 163,000 miles so someone has been maintaining it, but the heavy layer of dust and dirt in the engine bay doesn't inspire confidence in this SL. At this point in it's life, I'd say there is no going back to any kind of former glory. The amount of money to even get this car up to decent cosmetic shape wouldn't be worth it and that is assuming there aren't any mechanical issues going on as well.
Even at $5,900, this is a really tough sell for me. You have to think for a few grand more you can find a decent example that isn't a total mess and probably even has lower miles. There is some temptation to buy this thing and just drive it until the wheels fall off in any weather, but I would have a tough time driving this knowing it was borderline abused and taken care of at the bare minimum. Even if you would part it out, I don't think there is $5,900 worth of good parts here. All the desirable things are already broken beyond repair and the other common stuff just doesn't have much value. Maybe if this car was $3,500 or in that area it would make sense, but this one is a pass for me no matter how tempting.
– Andrew