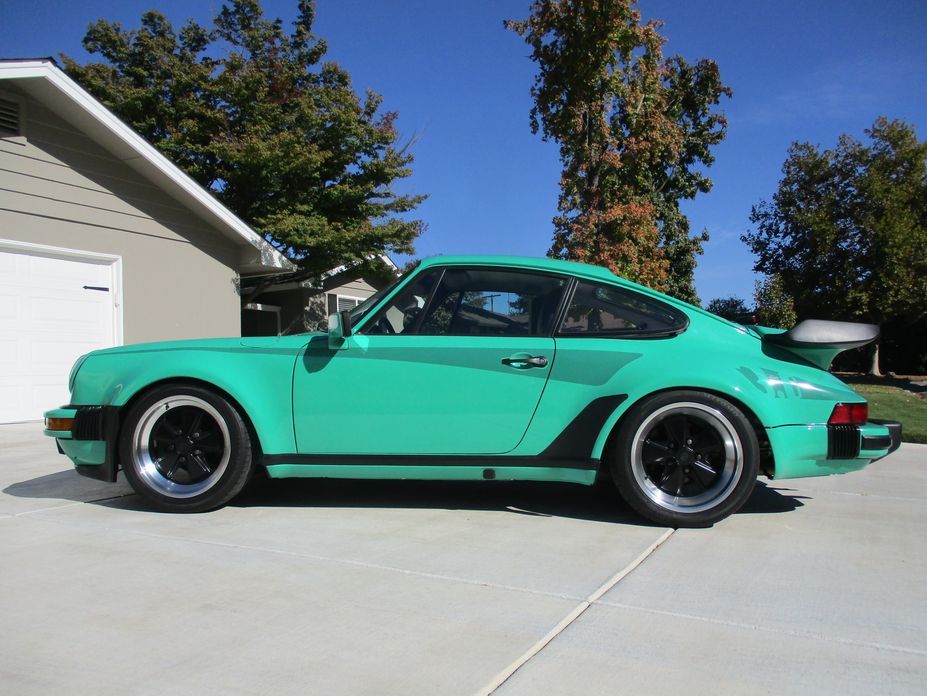 Sold and headed to Germany. Amount undisclosed. Good luck, Charles!
Here we have a Jade Green 1974 Porsche 911 Coupe. Anyone familiar with these 911s will recognize immediately that this one is not original. In fact, it's quite far from it. Jade Green is purported to be its original color though, which is nice!
So what do we have? First, it's undergone a Turbo-look conversion (I feel like this is becoming a theme of the cars I feature). The conversion, performed in 1987, utilized steel 930 rear flares and rockers, along with the usual addition of the 930 front and rear spoilers. The engine is now a 3.0 liter flat-6 from an early 911SC mated to a 915 5-speed transmission. Current mileage on the engine is believed to be around 20K miles post rebuild. The interior is a bit more standard for this car though the seats now come from a '87 3.2 Carrera and have houndstooth inserts. They look pretty great. Otherwise, it sounds like other than the radio and speakers the interior is pretty much original.
Obviously it is the appearance here that is going to attract notice and I think from the outside the combination of that very bright Jade Green exterior with the wide body of the 930 really makes for a head turner.