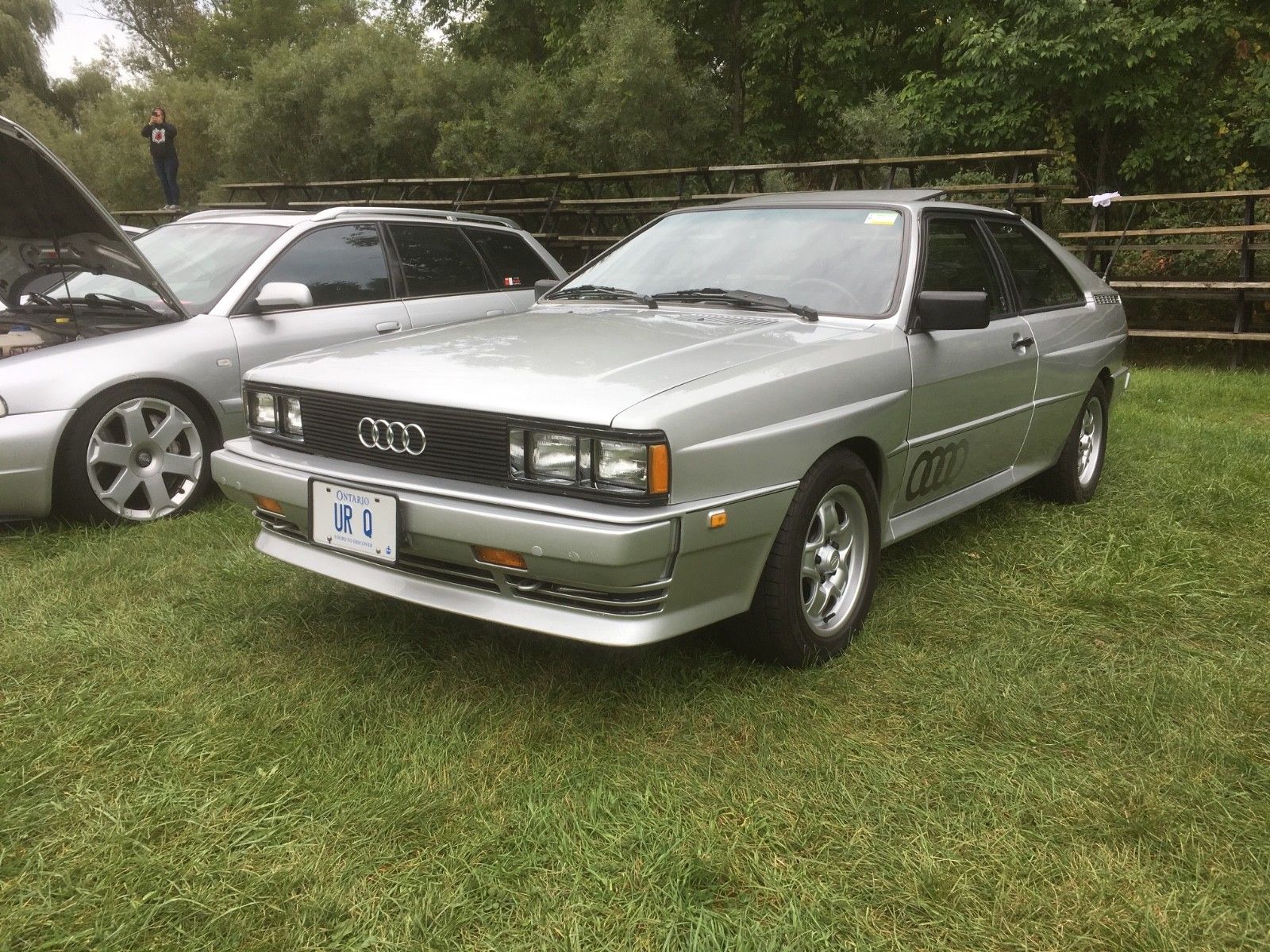 After looking again recently at the replica E30 M3, I still can't help but shake my head. While it was an exacting clone of a real M3 in many ways, at the end of the day it was just that – an assemblage of parts made to reproduce the look of a legend. Despite that, and a slightly shady listing, that ad elicited ridiculous bidding and an even more outrageous $50,000 asking price. It makes looking at today's car all the more refreshing, and helps to put the market into some perspective.
What we have is a L97A Diamond Silver Metallic 1983 Audi Quattro. It's not a perfectly original example, nor is it heavily modified like a lot that we see. But with some weak areas addressed, a clean bill of health and a very good presentation, this is one of the more desirable examples that we've seen recently: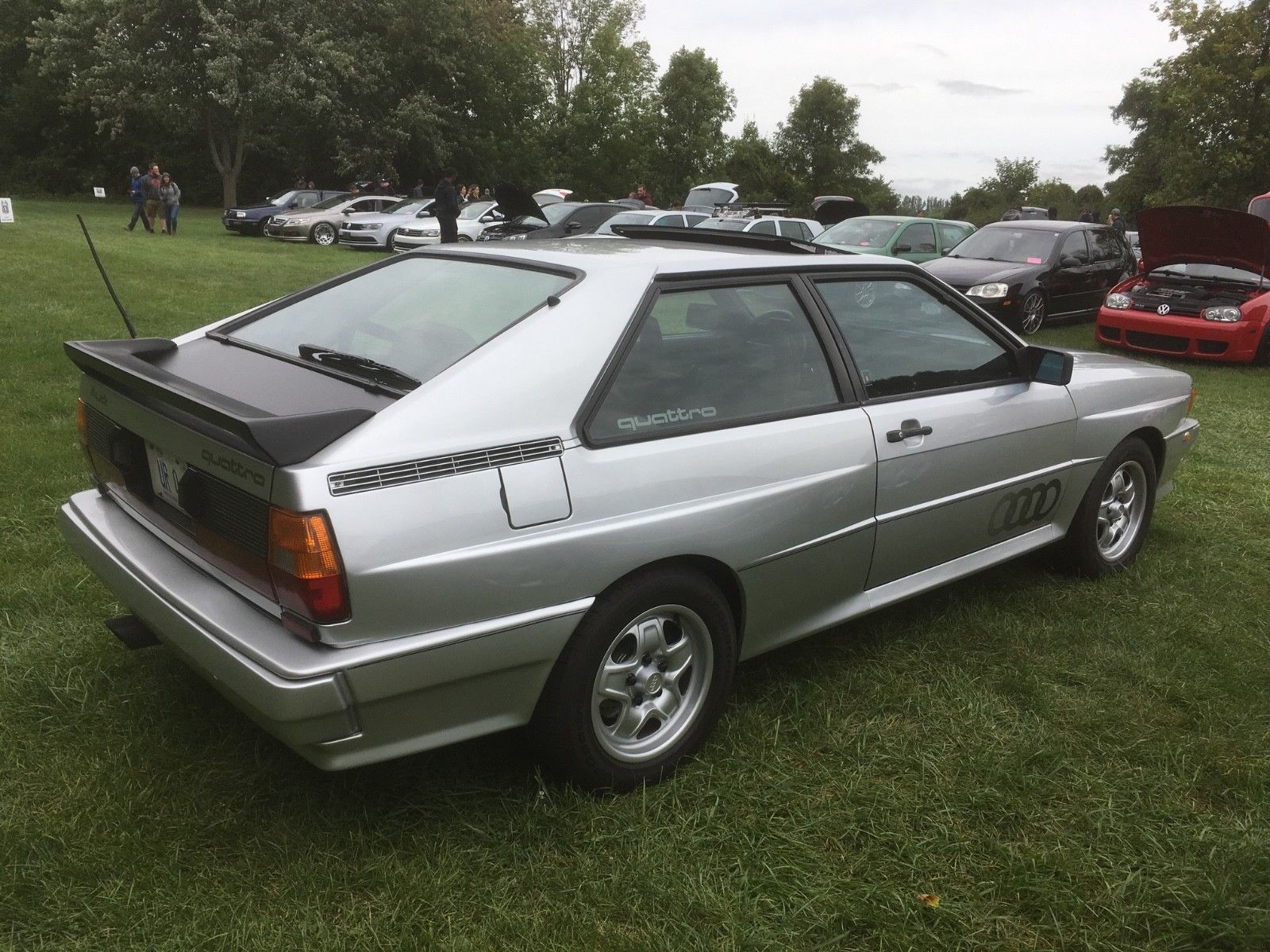 Year: 1983
Model: Quattro
Engine: 2.1 liter turbocharged inline-5
Transmission: 5-speed manual
Mileage: 78,000 mi
Price: $40,000 Buy It Now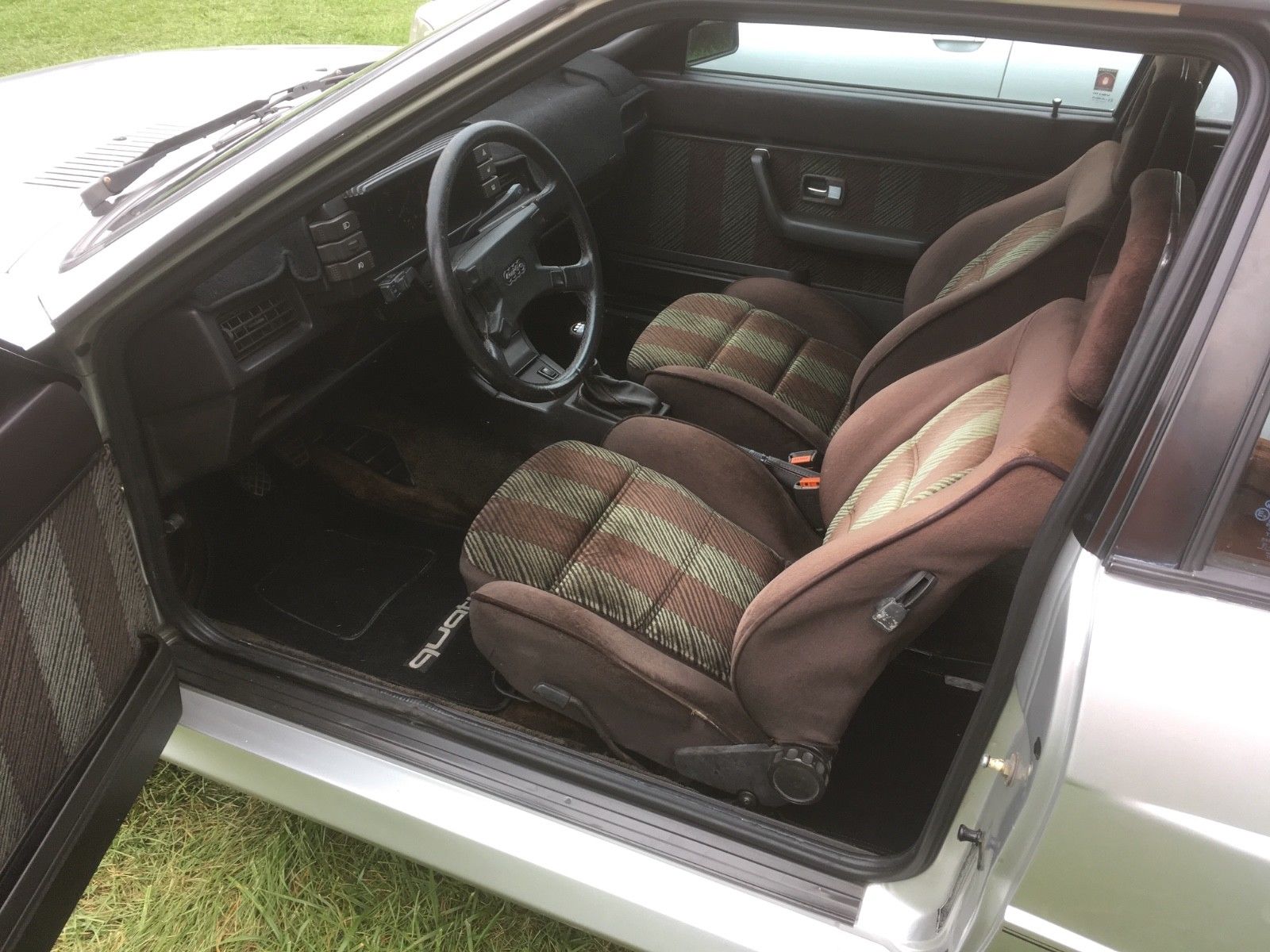 Audi Quattro, also known as Ur-quattro has single handedly put Audi back on the automotive map.

It has re-written the Rally Racing rulebook. No car without all wheel drive has won the world rally championship since Group B.

Worldwide only 11,452 have been made between 1981 and 1991.

Out of those only 99 were imported to Canada including 61 in 1983.

Sticker price for the car in 1983 was over $50,000 which at that time was more than a Porsche 911.

This example is one of the 61 Canadian cars and is finished in Diamond Silver with Brown (Zebra) cloth interior.

Car was repainted once over 20 years ago, not sure of the reason however it has never been in an accident.

Mostly original with only a handful of upgrades.

One of them was updated ECU from late 80s 5000 turbo to allow for knock sensing and OBD capability. ECU has been chipped to provide 14psi of boost and bring the power back to Euro equivalent of approx. 200hp.

Car is also sitting on optional Fuchs rally forged wheels with 15mm spacers to fill out those fenders with new BF Goodrich tires. Under the rims are upgraded brakes, with G60 twin caliper fronts and vented UrS4/V8 rears, setup is identical to European car with 20v engine (RR).

The other upgrade is silicone coolant and boost hose kit from Samco.

A/C components have been removed to save weight, however they are available and will be included with the car.

Maintained regardless of cost. Recent cylinder head rebuild, upgraded exhaust manifold (uncrackable) and new metal head gasket. I have pictures of the procedure performed by previous owner.

Car runs and drives like new, no squeaks rattles or shakes.

Interior is in great shape, carpets have very little fade and the dash is uncracked. All of the power equipment works including the finicky mirror controls. Floor mats are quattro script Lloyd.

Sunroof has a new seal and pull handles.

I can assist with shipping however all monetary costs will be buyers responsibility.

10% downpayment via wire transfer within 48 hours of auction's end with balance no more than 14 working days after.

Good luck

On Sep-20-18 at 11:57:14 PDT, seller added the following information:

Fuchs wheels are 447 part number with brand new BF Goodrich tires.
All of the radiator, oil cooler/intercooler shrouds are present and original.
I have lots of pictures from the cylinder head gasket replacement and head re-fresh.
Engine has the early 5kt uncrackable exhaust manifold that was installed during above work.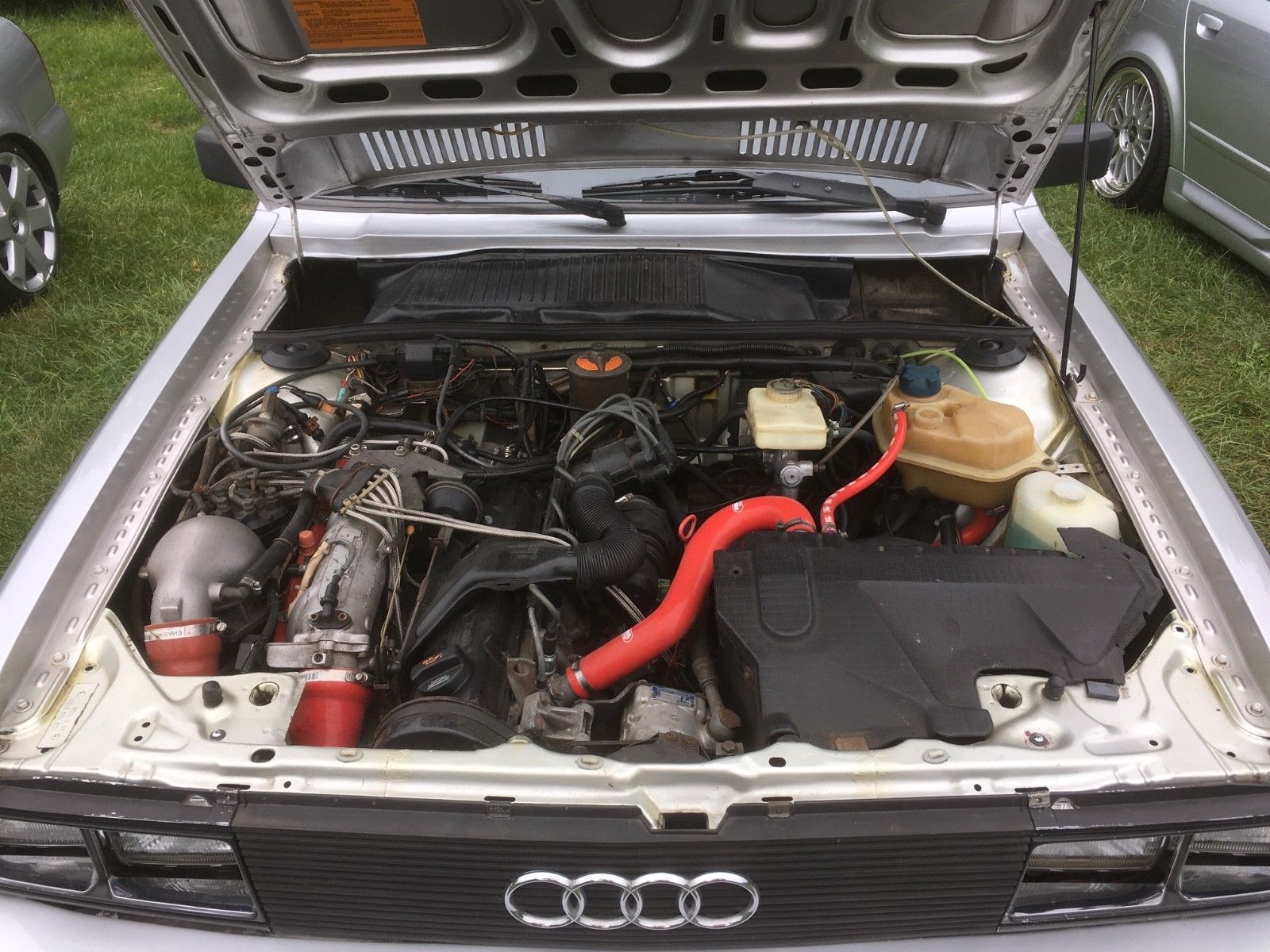 Though I don't often talk about it, the truth is that the early Quattros in U.S. form weren't the best runners. Sure, for the day they were reasonably impressive. But with 160 horsepower pushing close to 3,000 lbs, these weren't even the quickest cars of their day. An automatic base Volkswagen Golf will soundly thrash one in a drag race today. Audi went through several different designs of fuel delivery, electronic injection and mechanical fittings over the years attempting to perfect the inline-5. And, by the end of the run, they had gotten it to work pretty well all the time. This car takes the benefit of some later Audi ECU technology and a better exhaust manifold to correct some of those faults. But those are invisible to the eye, so you're left to digest the visual symphony of the Diamond Silver exterior, the Zebra stripe interior, those awesome Fuchs wheels, and the iconic box flares. Unlike the last '83 we looked at, this car retains the correct quad-headlight setup for the North American market, but the bumpers have been similarly tucked. Look in the back and you see the matte black trunklid that's supposed to be there, the correct decals, the correct spoiler, inside the correct radio. And that's the word for this car: correct.
While the last Quattro was asking nearly $60,000, this one is priced at $40,000. That's probably much more realistic for where the market place sits today. Good examples of the chassis have been trading between $25,000 and $50,000 over the past year. You'd still want to take a peek underneath this car to ensure it's not crusty, but given what's shown it looks like this one is on target and priced pretty accurately.
-Carter