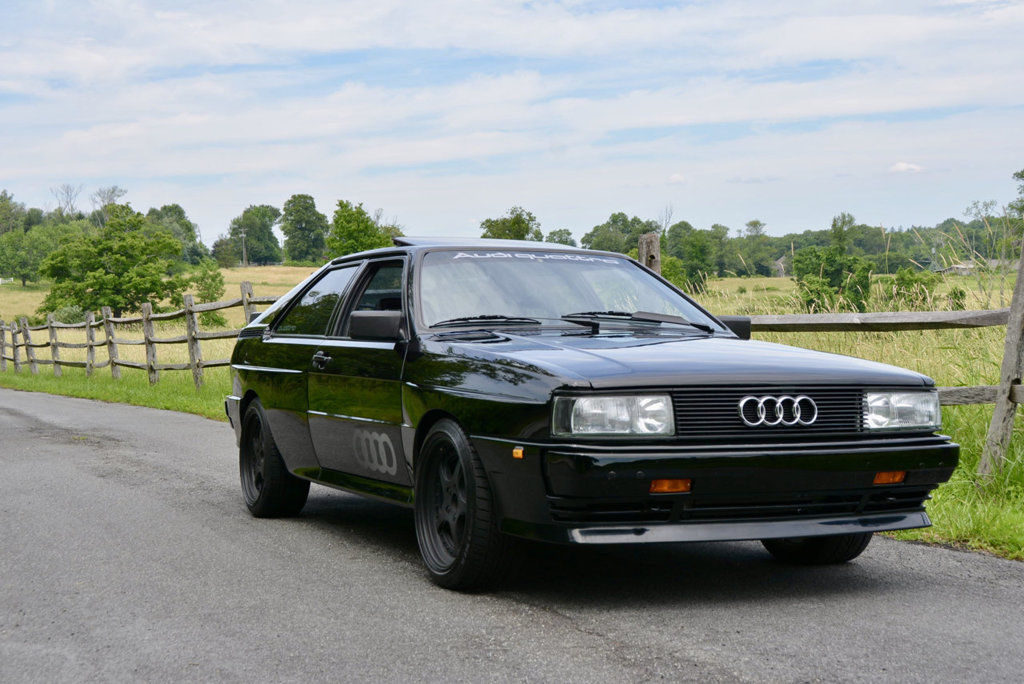 Update 7/19/18: Bidding hit $35,000 on this Quattro in June but failed to hit reserve. It's back up with bids currently at $25,000 with two days to go. Will it clear reserve this time?
Quattros have been a hot commodity in the marketplace over the past year, and speculation coupled with their low numbers continues to drive prices up. This is especially true of cars that arrive to market in good to excellent condition with few needs since the pool of those candidates is remarkably small.
How much speculation? Cars that traded in the teens less than five years ago are suddenly – and regularly – hitting close to $50,000. A really pristine example hit $81,400 in January. And, the last time we saw a Quattro is was a desirable '85 with some good modifications. Bids had rocketed past $35,000 before the auction was pulled because of a private sale.
Pretty much every time a Quattro comes up for sale, it's worth a look. This one, at least on the surface, looks pretty great – so where does it fall in the market? Welcome to the 'new norm':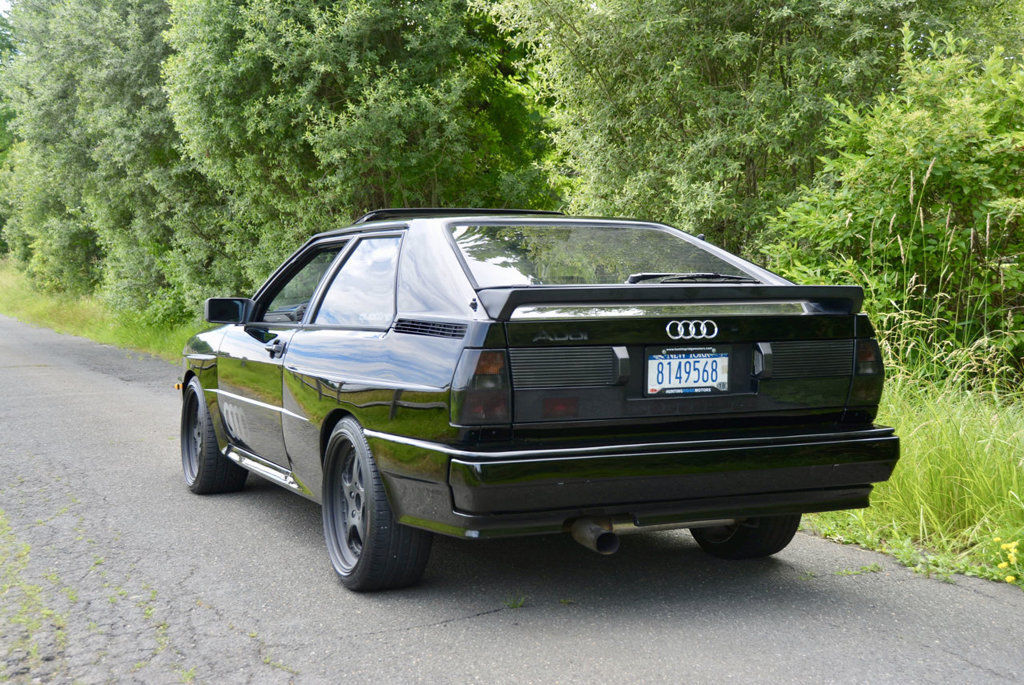 Year: 1983
Model: Quattro
Engine: 2.1 liter inline-5
Transmission: 5-speed manual
Mileage: 98,278 mi
Price: Reserve Auction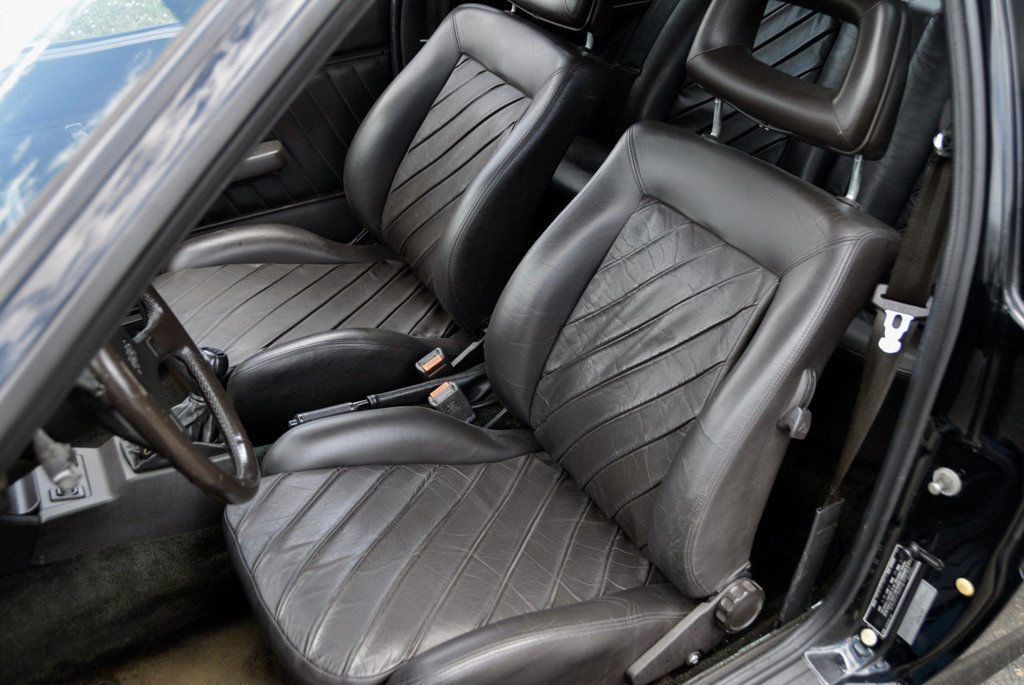 ***Due to the recent activity of fraudulent second chance offers on eBay, we strongly urge you call us at 914-217-4817 to verify any second chance offer.***

For more than a quarter of a century, Hunting Ridge Motors and Mark Starr have built a reputation as one of the country's premier new and pre-owned luxury and exotic automobile dealers. It began in 1980 when Mark began importing Mercedes Benz, Porsche, Ferrari and race cars from all over Europe, and has now expanded to include many other makes such as Land Rover, BMW, and Audi.

A proud and well respected member of the Lotus community, Hunting Ridge Motors has become one of the most respected performance car dealerships in the Northeast. The organization's reputation for providing quality vehicles and top- notch service is the reason why Hunting Ridge Motors continues to be at the forefront of the automotive enthusiast and collectors market.

You deserve only the best should not expect anything less. We promise to provide you with the best buying experience available. Feel free to call one of our sales associates with any questions. We are here to make your automotive dreams come true.

1983 Audi UR quattro Coupe finished in Black with Mocha leather interior. Driven 98k miles, this well maintained three owner Coupe is one of only 664 reported to have been imported to the US. The road going version of the World Famous Group B Rally Car, the UR ( German for Original or First Version ) is the first production car that utilized a Four Wheel Drive system and a Turbo Charged engine. It all started sometime in the late seventies, when Ferdinand Piech, grandson of Dr. Porsche and the man behind the Le Mans-winning 917, challenged Audi's best engineers to build a new car, its only design requirements that it be the embodiment of their collective dream drive. It was the creation of chassis engineer Jörg Bensinger, who proposed the basic Quattro formula after being inspired by his discovery that nothing could out-perform a VW Iltis (sort of a light Jeep used by German military) on snow, regardless of power.

Years ahead of it's time and already a proven rally race winning formula, the UR Coupe was an instantaneous hit. The original price was more expensive than a new Porsche 911. It's limited production and unique styling with bulbous fenders and a stout stance along with diagonally pleated leather seating have given this unusual car a cult like following. It's pretty rare and undeniably cool.

The example presented here is a rust and accident free car that has been well maintained and recently serviced. It is fitted with lightweight alloy wheels finished Black, a Sport exhaust, uprated stereo system with sub woofer, Euro Headlamps and lighter Euro front and rear bumpers, auxiliary gauges that display boost, oil and water temperature and much more.

The air conditioning system has been removed from the car but all removed components come with the car in the sale.

All serious inquiries should be directed to Mark Starr at +1 (914) 217-4817.

In the spirit of the auction process, we do not disclose our reserve price. We have been selling cars for many years and price our cars fairly. As a result of our low prices, they sell quickly. Therefore, PLEASE DO NOT ASK OUR RESERVE PRICE. Please feel free to contact us to learn more about huntingridgemotors. We will consider all reasonable offers and will end the auction early if we can reach an agreement. We reserve the right to end any auction early for due cause. If you have questions about any of our auctions, please do not hesitate to contact Mark Starr at 914-217-4817. Cars shown by appointment only.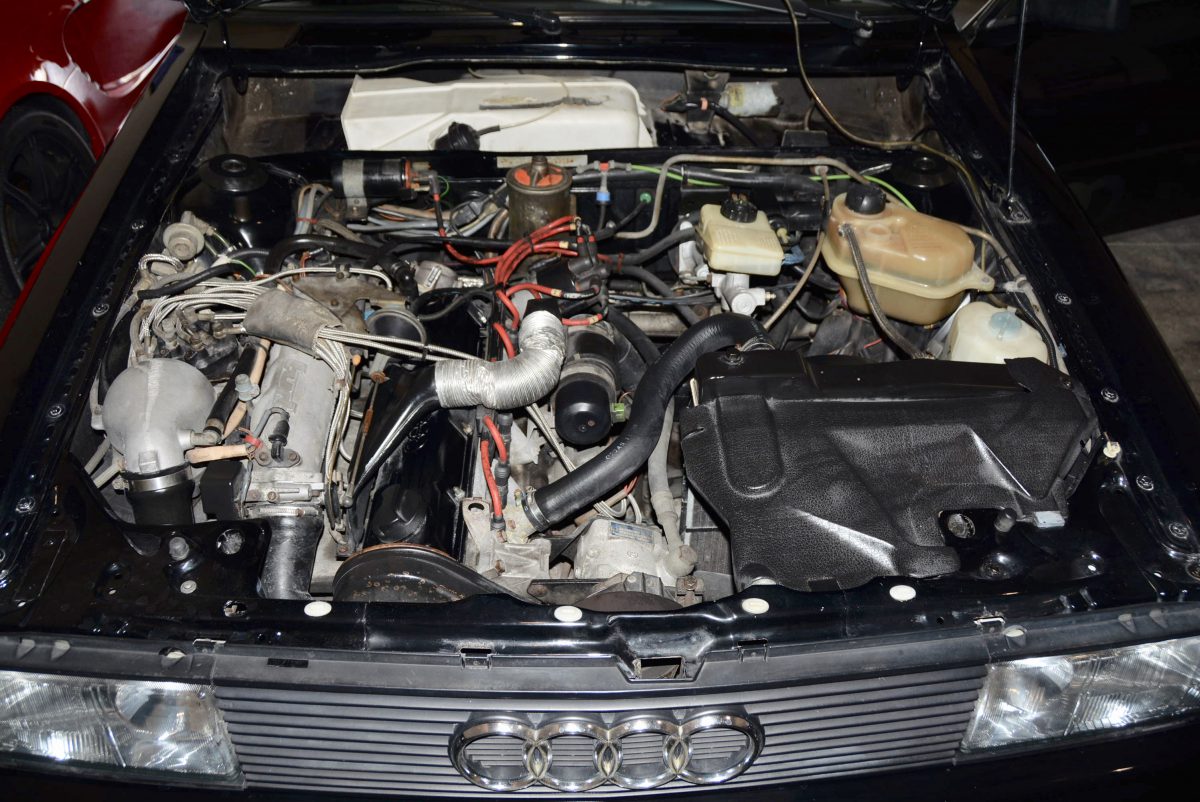 As someone who often sometimes regrets painting my GT black, it's hard to argue that it doesn't give the Type 85 a lot of presence. This car looks stunning even with the silly black wheels. Swap those for a set of 8″ Ronals and boy would this car be a standout. Specific detail of this car is lacking, but rumor is that it sold fairly recently for ~$21,000 with a few more modifications which have been undone. The seller states the car has Euro bumpers but they appear to be just tucked U.S. units; typically, the Euro units have integrated turn and fog lights in the front, and in the rear you see that the reflectors on U.S. models – which sit under the rear lights – have been removed. Euro bumpers have the rear reflectors integrated, but again they're not present here. The tucked bumpers do look more streamlined and integrate well with the updated sloped H1/H4 Euros and grill. the Frankani black tails work well with the color and upgraded lights to make this look like a post-update example, probably much to the ire of the pre-update fans. Unlike the '85 we saw, inside we have the earlier dash and stock seats. The car features an "upgraded" head unit and a gauge cluster in place of the fresh air vents – better hope the air conditioning works. The '85s solution of moving the radio to the left cubbie was more clever and better executed in my eyes. The same goes for the ill-fitting exhaust. But the black wheels really look out of place, and though the paint is sparkling there are a few issues present which indicate there may have been paintwork along the way; the aforementioned missing reflectors, the high polish on the upper trunk lid, the matte spoiler looks as though it may have been redone, and the "quattro" sticker is complete gone, with the "Audi" one being mostly polished off while the rings have been added in. The effect mostly works, but technically speaking, it's not correct. The rain tray under the hood is gone, as is the side cardboard for the radiator. This really only matters if you're asking top dollar, and you guessed it.
The seller's site indicates they're looking for $59,900. Since this car is in the Northeast, meaningful underbody shots would be necessary to really pull strong bids. Is this car worth the asking price? Five years ago, it would have been laughable. Even as prices crept up, I looked at a similar car four years ago for less than half this asking price. But it's not four years ago, and consequently if you want in on the Quattro market right now, this ask is high but not outrageously so. But frankly were it my money I'd be buying this pristine RR 20V example for the same money.
-Carter