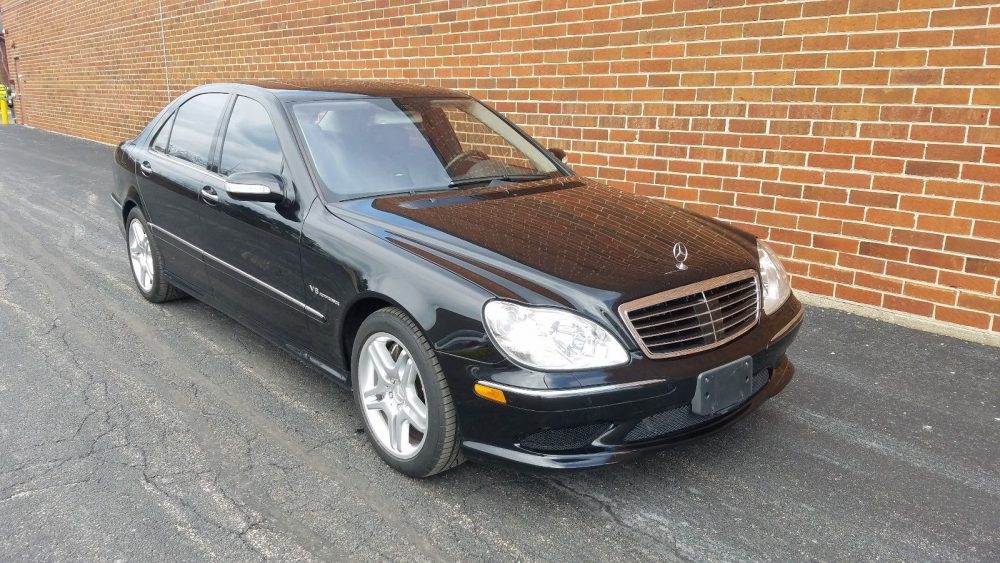 I have a kind of love-hate with the Mercedes-Benz W220. The design of the S-Class from the W140 to the W220 was like high school senior who is just starting out in life to now a post-grad with an office job who realizes that this will be his life for the next 40 years. Everything is a little bigger, a little softer, not quite as handsome, but now you have some kind of money to spend on things like screens that will be obsolete in three years. Nothing wrong with that and totally acceptable, but the S-Class was now firmly blended in with the BMW 7-Series, Audi A8 and Lexus LS. There was some hope for W220 if you really wanted a full-size sedan to separate yourself from the rest and that of course came in the facelifted S55 AMG. The styling was much more aggressive thanks to some different bumpers and a quad exhaust setup, but the real gem was under the hood with the M113K. This engine was a gem the day it debuted in the E55 and SL55 in 2003 and to this day is a favorite by many for its relative reliability and ability to make huge power numbers. Now that we are well over a decade into the M113K existence and the regular W220 can be had for the same price as a gourmet pizza, finding an S55 AMG for not much money at all isn't a problem. Although that doesn't mean that all problems are solved, especially when it comes to maintaining these monsters. This 2004 up for sale outside of Chicago is no different.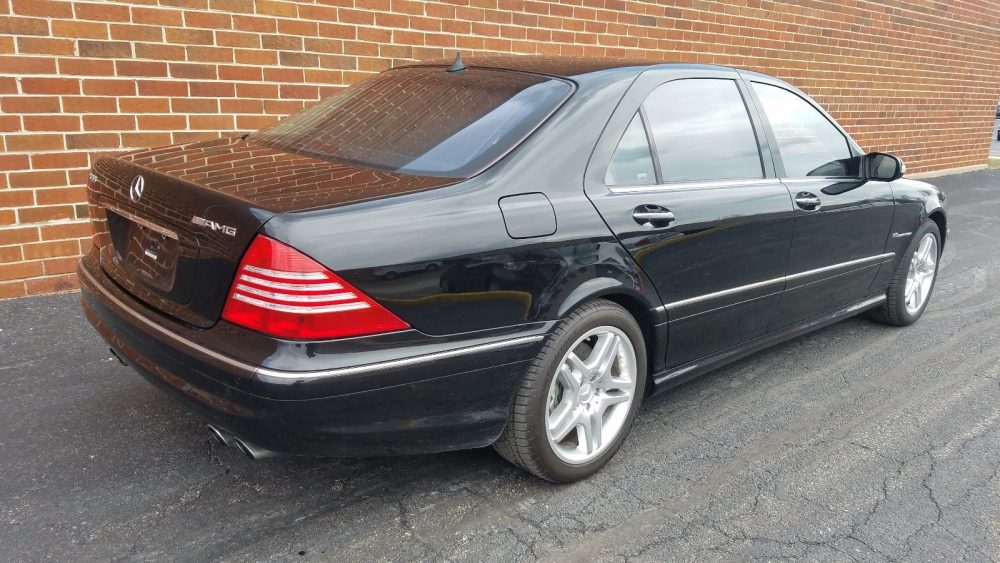 Year: 2004
Model: S55 AMG
Engine: 5.4 liter V8
Transmission: 5-speed automatic
Mileage: 149,400 mi
Price: Buy It Now $10,900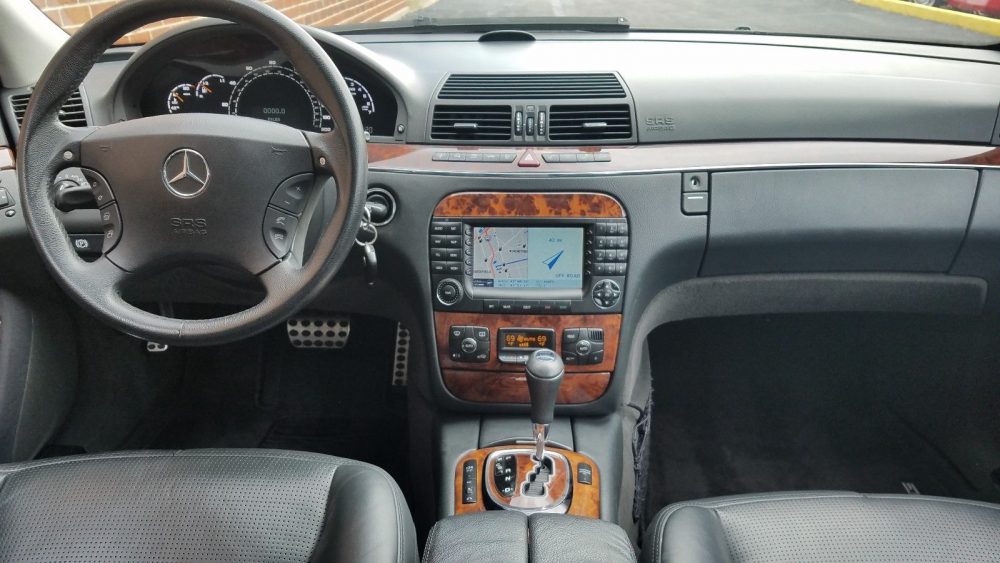 Well maintained, smoke free, super clean Mercedes Benz S55 AMG with extensive records and a recent major service and inspection report showing no current of pending faults. Awesome power and luxury as this S55 is fully loaded with every option and then some.

Recent service was over $8,000 (see photos) and performed by independent Mercedes Benz specialists that have maintained the car for years. Records show service history back to warranty. The last service included OEM brakes, suspension hydraulic pump, tires, wheel refinishing and more! Fluids have been changed with regularity and always with approved types and OEM parts and it will be one year or 10,000 miles until another maintenance service is required!

Every system works as it should and they include… radar cruise, power, heated, cooled and dynamic front and rear seats, navigation with updated discs, front and rear climate control, keyless start, blue tooth and the list goes on. The previous second owner added rear entertainment and blue tooth to the list.

Please note the only known issues with this vehicle is a front cup holder door lid that jams. The paint is in excellent condition despite some chips to the aluminum hood from the majority of highway driving. No major dents, scratches, visible rust or accident damage.

Vehicle is listed at fair market value even though quality rust free examples like this one are harder and harder to find. We are also accepting reasonable offers. Clean title and Carfax in hand as well as manuals, car cover, key sets, remote controls, navigation discs and service records with recent inspection form.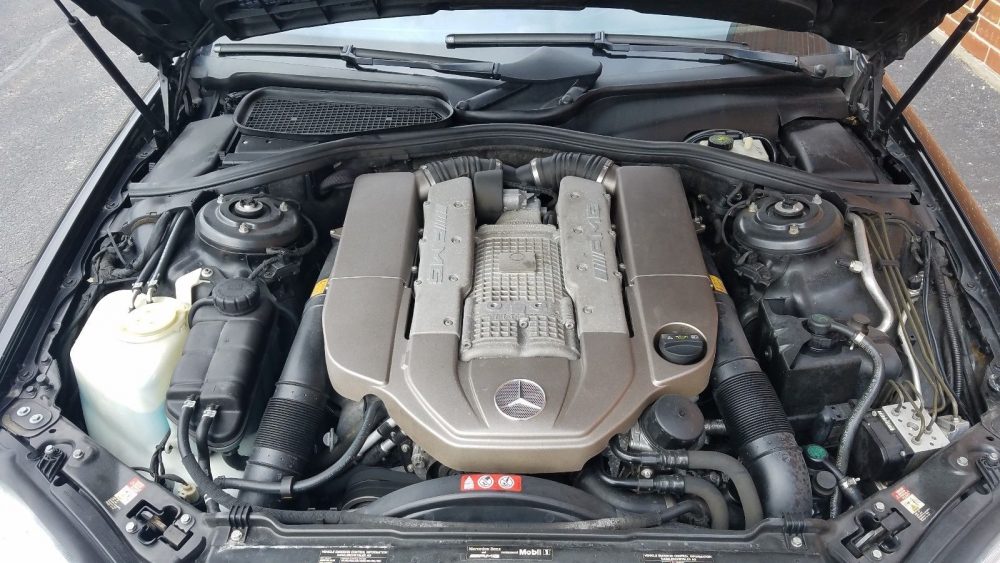 This 2004 comes with just under just 150,000 miles and by the looks of it, is pretty nice given it's age. The biggest thing with this car is the recent service bill for $6,200 that replaced the ABC pump for $2,100 and a slew of other things like rear pads and rotors, some tires and some switches. Granted, a lot of that stuff could be done cheaper, but I guess if you don't want to deal with it, this is what you'll pay. In addition to that stuff, you'll need to worry about the common W220 stuff like the shifter breaking and getting stuck in park and the EIS failing without warning. The M113K is perfectly stout if you stay up on the maintenance like keeping an eye the supercharger pulley bearing as well as all the other pullies as well. A lot of the problems people run into with these engines is usually self-inflicted because they want to make 750 horsepower for $800. This car looks to be totally stock outside of some dated screens in the headrests, so I wouldn't feel uneasy about it. It does have the nice Distronic option that is super useful if you travel on the highway frequently.
This car is priced at $10,900 and I think that is totally fair. Prices are all over the board for these cars with the super clean examples still asking big money which I think is a tad silly. Personally, I wouldn't mind owning this car at all at this good price knowing I got a good deal and have room to keep this car going. It is totally tame enough to use as a daily driver even with its nearly 500 horsepower and 515 ft-lbs of torque as long as you don't drive like a crazy person. As long as you know what you are getting into with these cars, I see no reason why not to gamble on one.
– Andrew