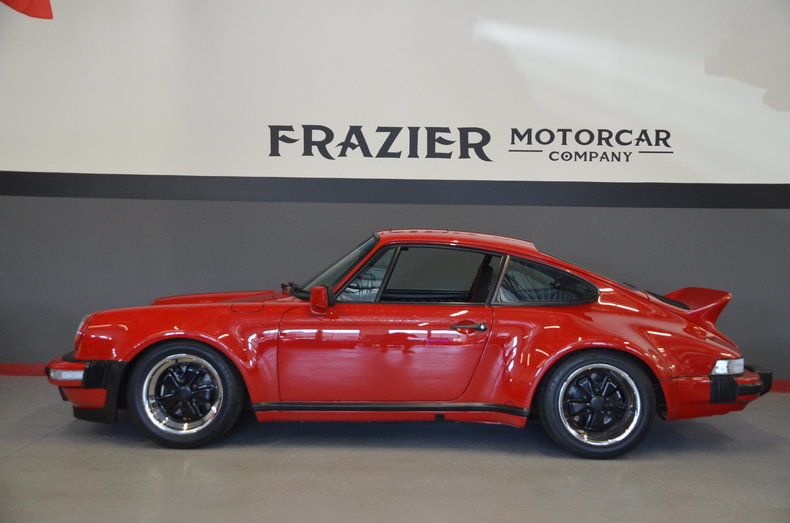 I'm always interested in finding M491-equipped Carreras. They're very cool cars that are pretty rare and tend to be sought out by both collectors and drivers. That tends to make them a little more expensive than your standard Carrera, but their fans find the extra cost worthwhile. When priced correctly (usually in the 60Ks and 70Ks) they can sell pretty quickly. Above that requires certain additional levels of rarity, typically PTS or one of the very rare G50 models from the last couple production years.
One thing I don't see too often is modified examples and that brings me to the one we see here: a Guards Red 1984 Porsche 911 Carrera Coupe, located in Tennessee, with 90,754 miles on it and, of course, that all important Turbo-look package. It looks very good and I really like the ducktail spoiler as a replacement for the Turbo's tea tray. It's a little more subtle, but still provides a more aggressive look. Other than some pop-out rear windows (love them!) hearkening back to the early 911s, the rest of the modifications are under the skin, but should enhance most areas of this Carrera's performance. Where will they leave this already pretty desirable model?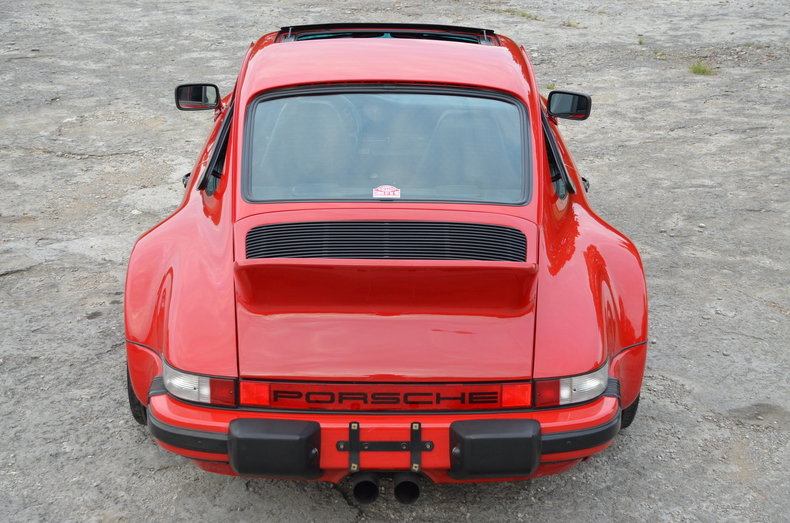 Year: 1984
Model: 911 Carrera
Engine: 3.2 liter flat-6
Transmission: 5-speed manual
Mileage: 90,754 mi
Price: Reserve Auction ($74,500 Buy It Now)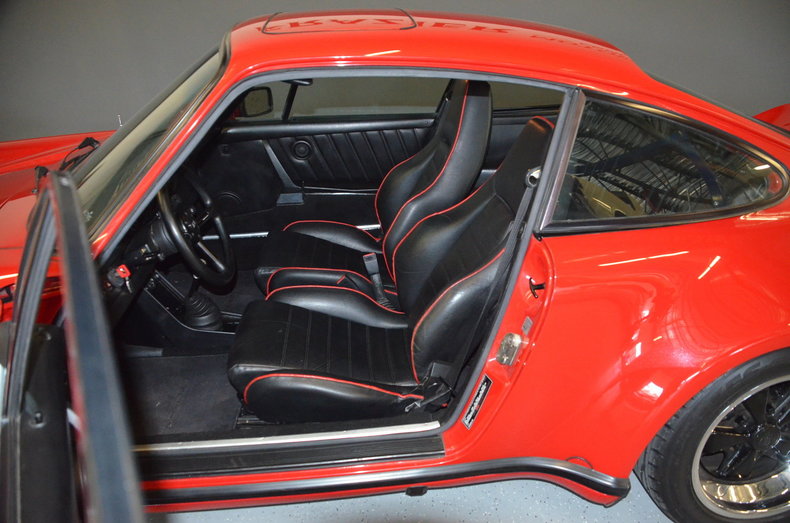 This street hungry BAD BOY M491 Coupe is not for the book reading, stat checking, blog reading Porsche buyer. This exceptional piece is for the old generation Porsche buyer that buys for fun and attitude, the man that wants the baddest, most handsome, quickest, strongest, tightest car in the group. If you are the former scroll on, this car is not for you and I am not your purveyor. This car is crazy fast, tight, responsive with an exhaust note to announce your arrival and your attitude toward the rows of museum pieces comparing the COA's with one another.
I do not want phone calls from buyers telling me why this car is an outlier and what is does or does not have, I am fully aware of what it is. If you are a savvy buyer you will take note.
This car was owned by an Old generation Porsche owner, he tastefully upgraded the car with GT3 muffler, Pierburg exhaust flap valves, turbo tie rods, stainless steel header with heat exchangers, lowered and properly aligned suspension, engine chip, pop out rear windows, removed a/c compressor(all plumping is still installed if one wants to reinstall a/c), short shift, $2500 Porsche designed steering wheel, red piping in the leather Sport seats, removed the tea tray tail and replaced with a duck tail spoiler, upgraded Nuburing pedal kit, Bosch E1 headlights, clear turn signal lenses. Work was largely performed by Rothsport Inc in Oregon. Every car that has come through here that Rothsport has touched has been a superior example.
I just received the car,it takes 6 weeks to receive a COA. Numbers are in line for year and model according to Porsche charts.
The car has had regular valve adjustments, a clutch at 76000 miles.The tires are a fresh set of Toyo Proxes. We just had a compression and leakdown test performed,the numbers were as follows:
Compression tested 180 psi on all cylinders
Leakdown-#1-8%,#2-8%.#3-10%.#4-8%,#5-5%,#6-5%,.
If you are the guy that was always grounded from going out to recess and you want a car that reflects that spirit, contact me at 615-971-4409
The car is located at our indoor facility 25 miles east of Nashville, TN
There will be an additional $299 dealer doc fee assessed to final agreed upon transaction price
This and other European collectibles may be reviewed at JPFRAZIER.com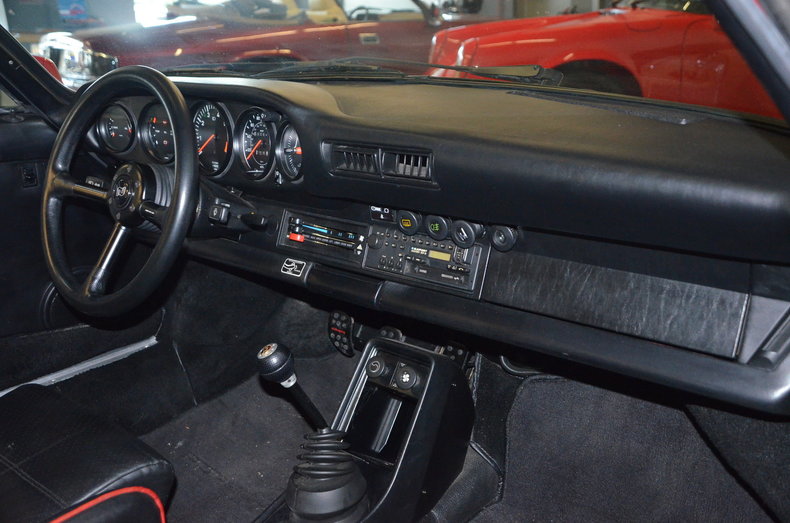 Because these are sought out by both collectors and drivers alike the lack of originality on this one won't necessarily dissuade all buyers. Generally pretty much everyone prizes originality, but a well-sorted, non-original, example whose modifications further enhance the performance of these already performance modified 911s can still garner plenty of attention. As far as this one goes, I don't know that there's anything here that's really substantial on its own, but taken together they should provide incremental improvements that will push the performance forward just that little bit.
These Carreras are desired for their looks and improved performance over the standard car, but without the higher-strung turbocharged engine of the 930. I think this one is trying to push that just a little further and in that regard I think will have some fans. It all sort of fits the ethos correctly. Obviously, you will want to verify the car's original specifications, especially of the M491 package.
As always much will come down to price. As I noted above, when priced in the 60s and 70s an M491 Carrera will typically find a buyer without too much problem. As one of the earlier model years this one is more likely to find itself on the lower end of that range, especially with more than 90K miles on it. That would be assuming it was original. Generally we expect original examples to sell for more than non-original, which probably isn't surprising. Should that be the case here as well? Bidding is at $51,599, but there's still plenty of time left for that to come up. We'll have to see where it ends.
-Rob