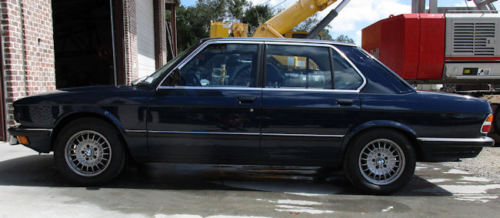 My recent coverage of the 5-series BMWs seems timely. Just last week, I looked at a 1982 BMW 528e. Since it's been so short a time, I won't reiterate the major highlights of the model again – click HERE if you'd like to read those details. So why look at what many consider the least excited E28 so quickly again?
Well, in part it's because of what occurred this past weekend. If you weren't paying attention, a stellar 1988 BMW 535i came up on Bring a Trailer. It was probably the most impressive older 5-series I've seen in a long time. So it was expected to bring pretty big numbers when the auction closed, and like looking through the picture gallery, it didn't fail to disappoint. The final bid was $50,000 – unfathomable to this point for most of the E28 lineup.
Admittedly, the example I have today isn't as nice. But it shares many things in common. First, it's not a top-flight model, though again the Eta motor isn't what many would prefer. So what does it have going for it?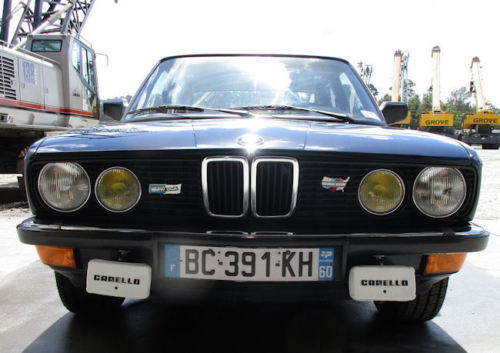 Year: 1983
Model: 528e
Engine: 2.7 liter inline-6
Transmission: 5-speed manual
Mileage: 94,902 mi
Price: $10,000 Buy It Now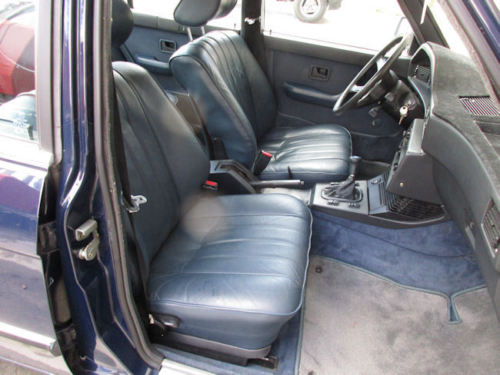 1983 BMW 528E; Extremely Nice/Clean Car!

This car is extremely nice. Purchased from a Florida State College professor. 94,902 miles. Euro Bumpers, French and Euro headlights, grills and turn indicators. Original Navy Blue paint. Only the rear valance was sprayed after Euro bumper conversion. This is a car that could be driven any where in the country with no reservations. Air conditioner blows cold, heater is hot. All lights and signals wired professionally. Only modifications are bumpers and lights. Blue leather is perfect. Carpet is very nice with some fading in areas. New Michelin TRX 220 55 390 Tires. Original radio works. Car runs and stops extremely well. Service Records dating back to 1984.

Few minor issues: Coolant sensor light comes on sporadically. Front wheels stained from brake dust. Headliner has holes in back (see picture). Cruise control does not work. Wipers work on high and low speed, not intermittently.

Asking $10,000.00 or best offer. Send message or call 912-547-0148 for more information or pictures.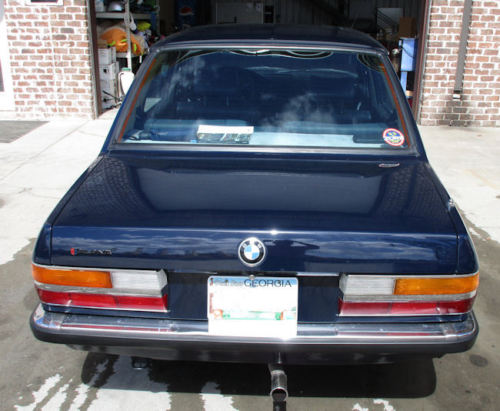 So the good? It's a great color combination of Lapis Blue (173) over Pacific Blue (0130). The paint is claimed to be mostly original and appears from what's shown to be very good. Mileage isn't outrageous at 94,000, and it's an all-important manual. It's even got new (and very expensive) TRX tires on the original wheels. Most of the important mechanicals are claimed to be working well and it's got a complete set of records. But the big draw is the European headlight and bumper conversion, by itself an expensive change. It looks well done and really increases the appeal of this e model, though I do wish the pictures were better to show the detail of the work. It also looks like it could easily be taken to the next level with more attention.
The price is suddenly compelling. A few weeks ago, I would have immediately considered the $10,000 ask to be bordering on outrageous. After all, that money buys you a pretty nice later model. But in some ways, the lightly restored 535i blew that market apart over the weekend. From where I sit, I can easily see getting this 528e, doing a stout 270 horsepower Metric Motors 3700 conversion, upgrading the suspension and rolling stock, refinishing a rest of sport seats and having an equal counterpart to that record-breaking '88 at a substantial savings.
-Carter