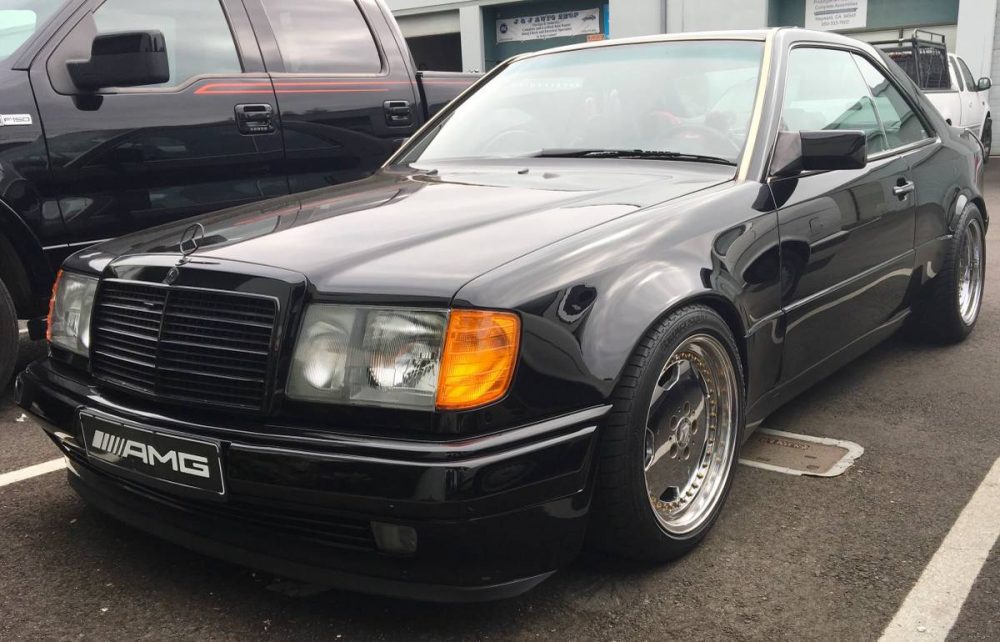 Last week I checked out a 1983 Mercedes-Benz 500SEL that was styled after the legendary "Hammer" from AMG. Notice I said styled and not another word because it was exactly that, styled. It looked amazing, as most people agreed, but under the hood was the stock 5.0 liter M117 V8 that wasn't touched by AMG. Today, we have a different kind of tribute car that still isn't the real thing, but has a lot more power over stock and still looks just as good.
This is a 1994 Mercedes-Benz E320 Coupe with a 3.6 liter M104 inline-6 engine from AMG swapped in. To go even further, this car has fenders from the legendary W124 500E grafted onto it for that extra wide look that every loves. And just one more thing while I'm at it, it has a 5-speed manual transmission too.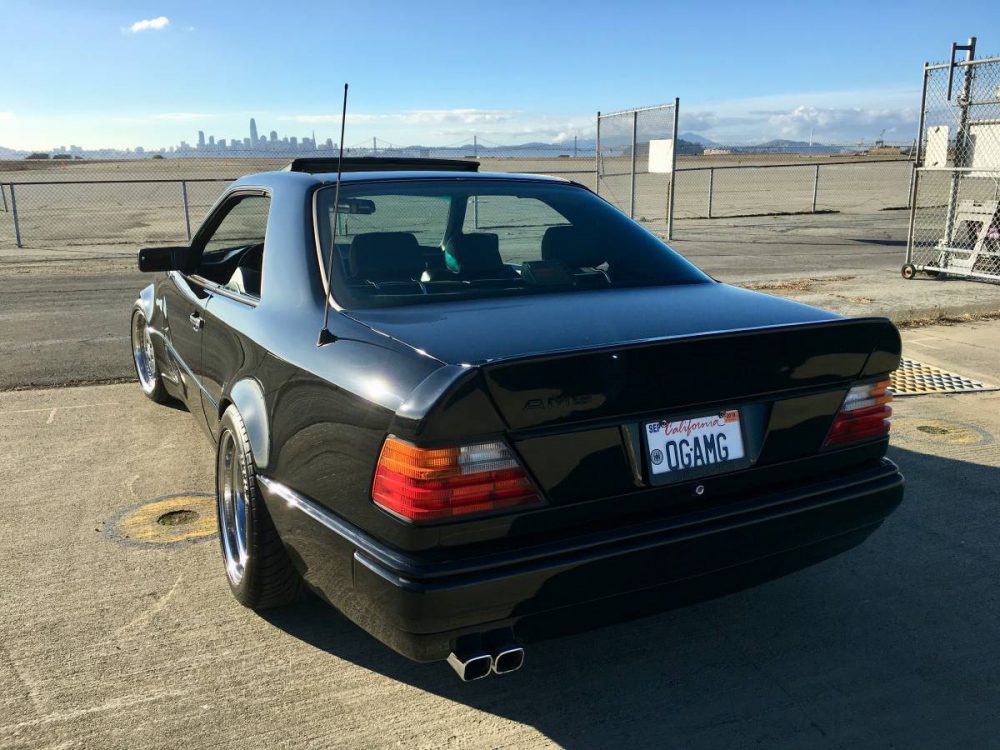 Year: 1994
Model: E320 'Hammer Tribute'
Engine: 3.6 liter inline-6
Transmission: 5-speed manual
Mileage: Unlisted
Price: $27,500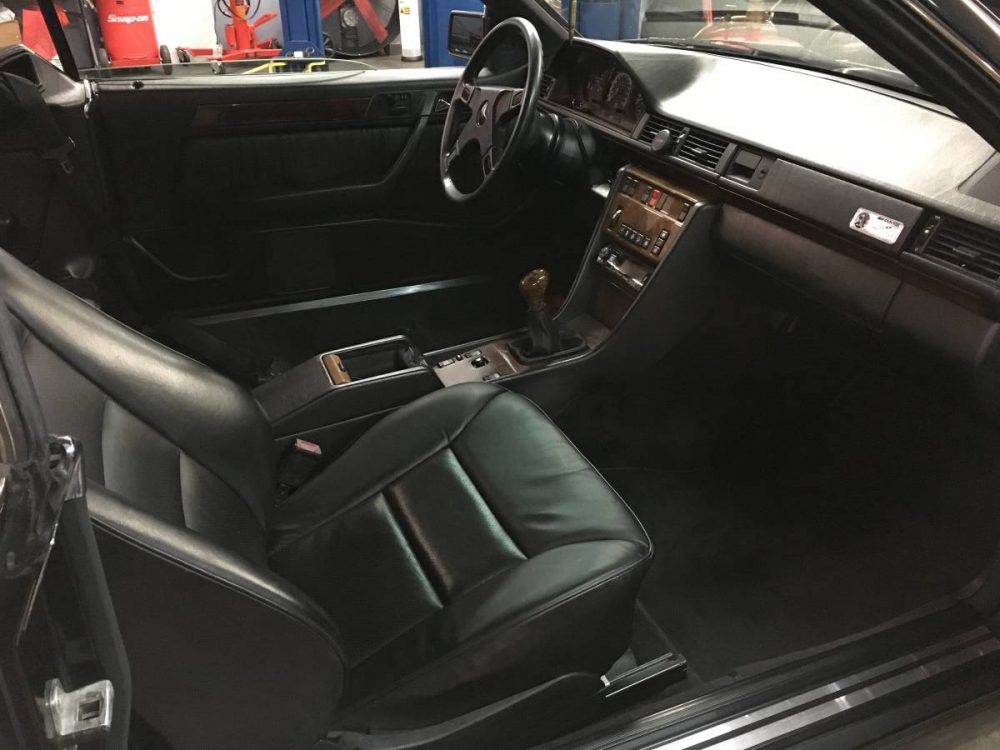 Please read fully before replying to this email.
Finding a real AMG hammer is near impossible and the price would be in the 6 figure range which is NOT what I can afford. This is a tribute build done right with extremely rare parts. Only reason for selling is to fund my current project. If you know what this car is, please don't lowball or I wont respond.

This is a 1994 e320 that's been converted to a widebody using all parts from a real e500 with matching vin numbers.

$10K in body work and paint (8 month job and a well known shop that specializes in high end cars)
e500 front fenders
e500 rear flares
e500 front and rear bumpers with all brackets
e500 projector fog lights
AMG 3 pc spoiler

3.6 AMG C36 engine fully rebuilt with all Mercedes parts
all OEM parts below
water pump
thermostat
valve cover
all belts
idler pulley
tensioner pulley
timing chain
timing chain guides
timing cover gaskets
intake gasket and seals
front main seal
rear main seal
oil pan gasket
motor mounts
spark plugs and much more.
The motor has less than 2k since the build and everything is documented with pics. There is NOT one single leak on this car

The A/C system has been fully rebuilt as well.
New compressor
All hard lines high and low pressure
drier canister

Transmission is fully rebuilt as well.
5 speed manual tranny
New clutch sachs sport
Rare AMG real wood shift knob
Shifter linkage is fully rebuilt with new seals and pins
3.07 LSD rear from a 2.6
AMG 3 pc OZ wheels
Bilstein shocks and lowered springs
Full era correct Remus exhaust
AMG catalytic converters and yes it will pass smog
Full stereo with Bluetooth, iphone, usb, subwoofer, amp, capacitor,etc

There is much more and have all the photos to show the build. I have put just about 35k into this build.

Also if you buy at cost I'll throw in RARE Recaro classics that were made for the car. Passenger side seat will need upholstery.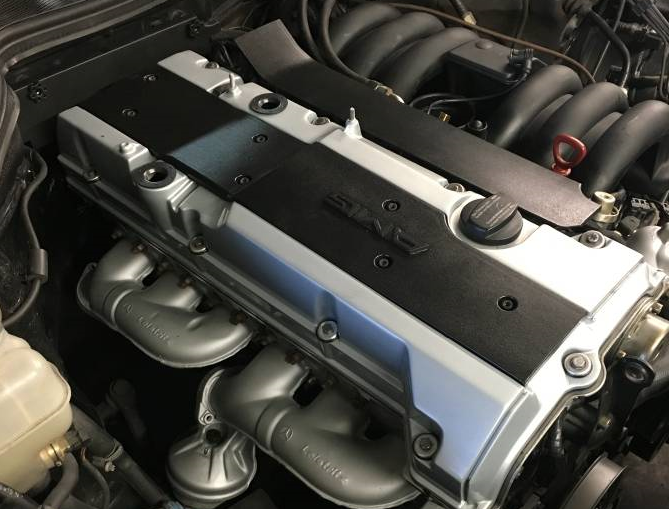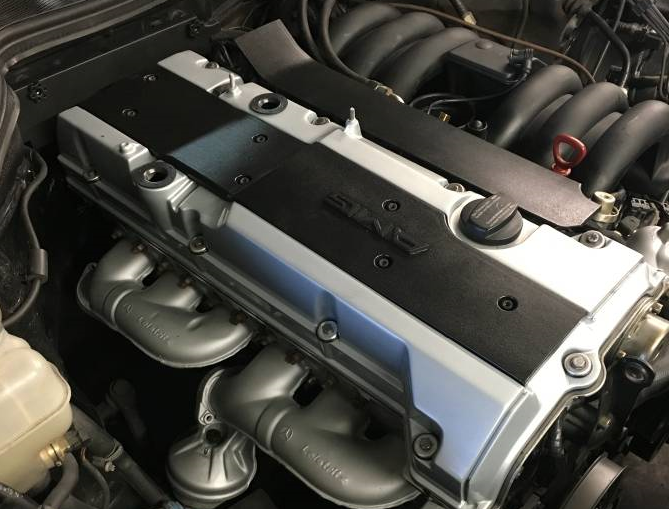 There is a lot to take in with this car so let me try to break all of this down in some kind of order. First, the seller says this is a 1994, but that was the first year of the facelift on the W124. If this car was a 1994, it should have the facelifted front and rear body panels. The explanation for this is that since he used 500E fenders and the 500E bumper, he had to use the pre-facelift hood to make sure everything matched. I assume he did the same for the rear end as those body panels and taillights are from a pre-facelift car as well. As for the rest of the body work, it looks really good. It doesn't go too crazy with custom work and everything looks like it could have been a factory product or at least a real AMG creation. Those 3-piece wheels sure are nice and suit the style of the car well and are very rare but even more expensive if you'd ever have to replace one.
Under the hood, things get really interesting. He sourced the M104 3.6 liter from a C36 AMG and completely went through the entire engine with a new timing chain and related parts. I'm really impressed at how thorough a job was done with the mechanicals of this C124. Almost nothing was overlooked and nothing was left untouched. The 5-speed manual is probably from a 190E because it would bolt up the M104 from the W202 C36 fairly easily and without much custom work needed to be done.
So the asking price for all this work comes in a $27,500, which in my eyes is understandable. There is no doubt there was more than that amount of money spent on this project and it probably won't ever come back. This car isn't quite in the same boat at the 500SEL from last week with all style and no power, but this still isn't a real pre-merger AMG car that everyone wants so badly now. This is a mix and match of everything good from the era and it turned out really well. It's likely one of a kind and probably won't be done again seeing how rare and expensive all these parts are getting. Will he have people lining up to pay this price? Not at all. But maybe someone throws him an offer in the ballpark of what he wants? I wouldn't doubt it. Cool car, I'm glad it exists.
– Andrew