Warning!
This post is in our archives. Links in this post may have been updated to point to similar cars available to bid on eBay.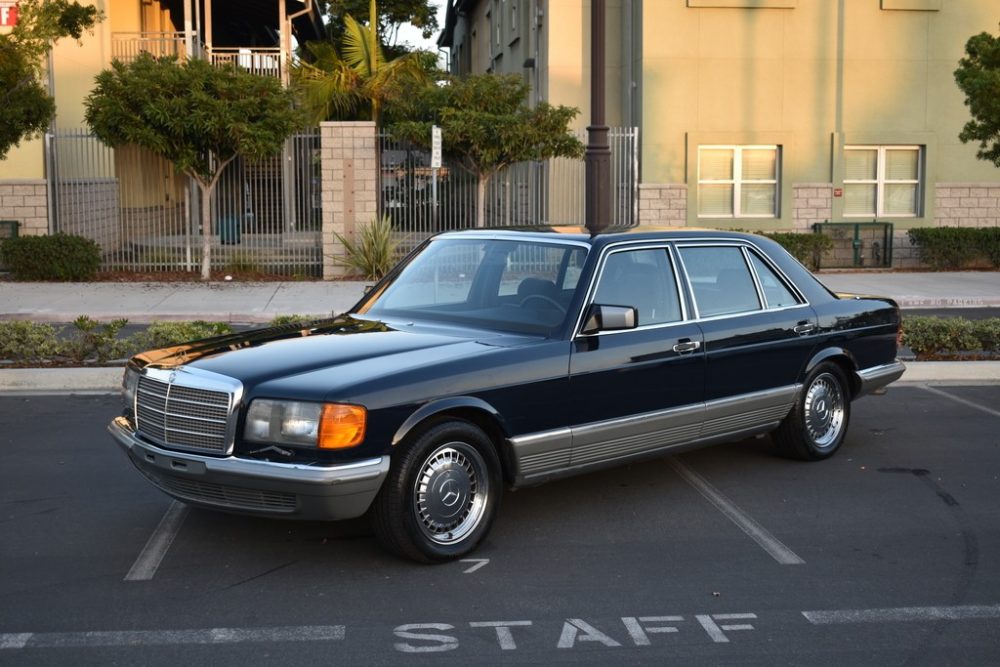 When looking at last week's 1980 Mercedes-Benz 300SD, the claim of it being the best sedan in the world (at the time) came up. Those were someone else's words, not mine, but I am certainly not going to argue against it because I actually own a 1980 300SD and it is one of my daily drivers. 1980 was also the last year of the W116 and the W126 was already on the roads late in that year in Europe with 1981 being the first model year for the new S-Class in North America. The W126 had to continue on the legacy of being the best luxury sedan in the world and again, at the time, it would tough to say it wasn't. You could have the efficient OM617 diesel or two V8 options in the Gen 1 W126 with the 380SE/L or the 500SEL. Today's car I wanted to check out is a 1983 500SEL but it isn't the standard North American spec cars you are used to seeing. This W126 is a Euro-spec car with some neat options, both inside and out.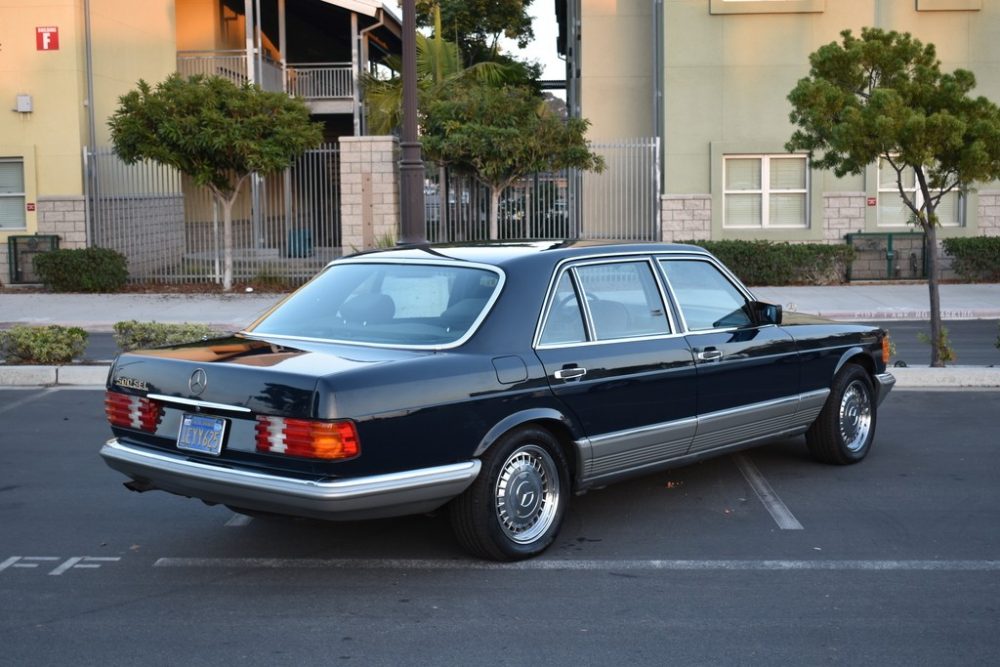 Year: 1983
Model: 500SEL
VIN: WDB12603712029993
Engine: 5.0 liter V8
Transmission: 4-speed automatic
Mileage: 85800 km (53,313 mi)
Price: $7,900 Buy It Now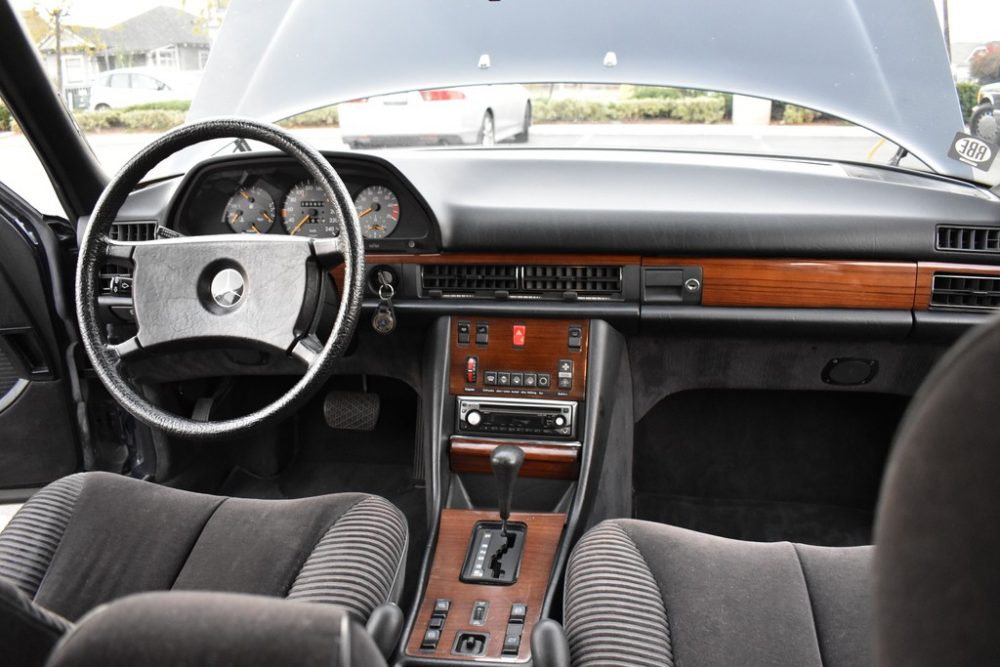 VIN: WDB12603712029993
100% Rust free
Garage kept entire life
California and Nevada car its entire life
53,313 Miles (85,800 KM)
Fully loaded with the following options:
Rear seat bench with electric adjustment
Rear axle with limited slip differential
Curtains for rear and left/right doors
Single seat with orthopaedic front seat backrest left and right
Sliding roof electrically operated
Fully functional hydropneumatic spring suspension all around (essentially a 6.9 system)
Headlamp wiper/washer
Rear-mounted loudspeakers
Everything listed above on this car functions properly
Dash "like new" with no cracks
Interior Wood grain is in excellent condition with no cracks or blemishes
Unique velour interior in "like new" immaculate condition with no tears, rips, or stains or signs of wear
Original paint (midnight blue code: 904G) in good-excellent condition
This car was special order SEL with "no cost spared"
Clean inner wheel wells – crisp clean undercarriage with original finishes
Flawless European bumpers and headlights still remain
This beautiful 500SEL is one of the cleanest examples to come across. New price tag was over $70,000 US dollar. This was was special ordered with additional upgrades. Cosmetically this car is near perfect, interior is as nice as it was when it was first delivered. Exterior is equally clean with a few minor blimishes (door ding, scratch). This car spent its entire life in the dry southwest of the United States. Meticulously garaged maintained with pride of ownership. The previous owner fell ill and the car sat for approximately 4 years. Mechanically the steering is extremely tight with a new car feel. The transmission shifts properly. However, because the car sat for so many years, it could benefit greatly from a major tune up. The idle is a little rough and the fumes (perhaps bad gas) is strong. Last, the car seems to run hot. Therefore, a PPI is highly recommended prior to bidding. The car is located in San Diego, CA and is being sold "as is" "where is" International buyers welcome. Feel free to contact me with any questions. Please serious buyers only.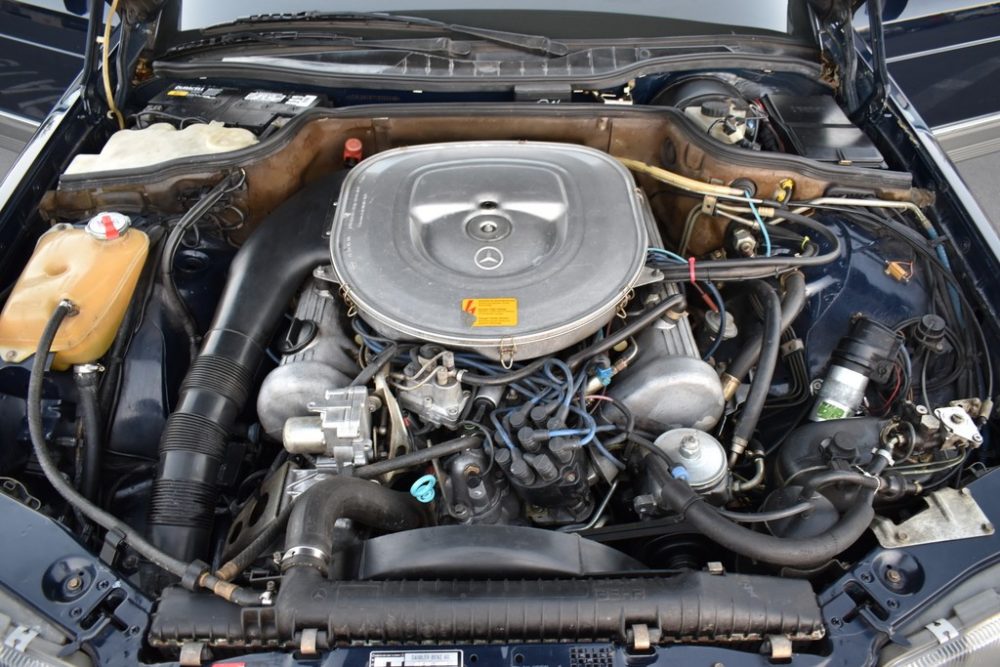 Starting on the outside, these European-spec W126s have slightly shorter bumpers than North American cars that when you look really close at, you can see the difference. It might not jump out at you at first, but if you are used to looking at North American cars forever or put this car beside a North American car, you can definitely tell. These wheels don't do much for me at all as all that chrome clashes with the gold badges in the rear so I'd much rather see a nice set of 15 inch Bundts over these aftermarket wheels. Under the hood you have the M117 V8 but you might notice something different behind the driver's headlight. That is a hydraulic tank for the hydropneumatic self-leveling suspension system that was carried over from the W116 6.9. This was never an option on North American cars and even pretty rare for European cars. The system is wonderful when it works and is pretty durable, but it isn't for the faint of heart if time comes to replace one of the shocks. Rebuilding them is usually the route to go as a new set is in the thousands of dollars if you can even find them. Inside, we find the rare velour interior with the orthopedic front seats. You can always tell if a W126 has this option by seeing the little balls to pump up air like you are checking your blood pressure. I'm sure that was fun for kids back when these were new. Otherwise, everything looks really nice on this car outside of that odd speaker grill that was added on the lower knee panel on the passenger side.
Priced at $7,900, I think that is pretty fair for what this car is. One thing to note is that the seller says that there are a few minor mechanical issues that should be looked into but I don't think it is anything major. Even with that, this is a lot of car for not a lot of money. If you love W126s, this is a really exciting car for you given all the options and stuff I didn't even mention like the reclining rear seat. Being in California, I doubt this one will have to wait long to find a home. It surely deserves one.
– Andrew