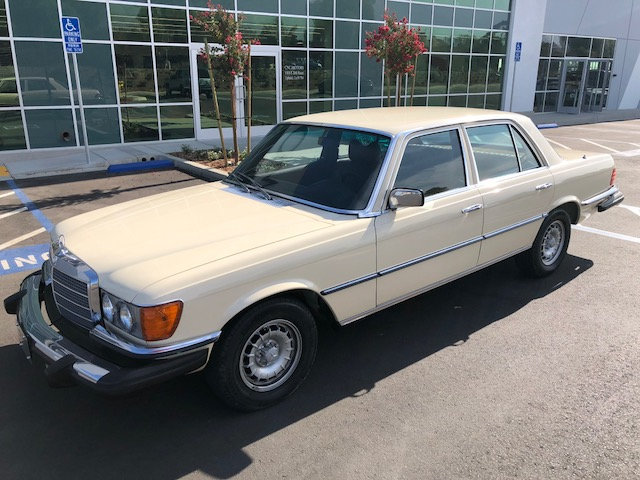 Last week I took a skeptical look at a 1979 Mercedes-Benz 300D with a claimed 24,000 miles. I say claimed because either that mileage is incorrect or someone had lots of hard love with it. Somehow I ended up on a tangent on the W123 vs W116, cars I both currently own, and how I much prefer the W116 chassis. I showed this in the 300D listing, but one of the coolest things that was included when I bought my 1980 300SD was a little snippet from a car magazine from sometime when these cars were new in 1978-1980. It reads, "In the final analysis, that's what makes the 300SD such a special car. It is prestigious as anything but a Rolls, but also frugal as an economy car and faster over the road than almost anything. It also feels so secure. All things considering, including the fuel economy, the 300SD is the best sedan in the world. Period." High praise for sure, but you'd expect that level of car from something that cost over $30,000 (roughly $100,000 now) when new. It's tough to say the W116 300SD didn't stand the test of time either as nearly 39 years later, I'm still driving mine every day. Not a single thing rattles or shakes in the interior and I get a consistent 27 miles per gallon. Now if I could just find some nice Euro bumpers I'd be all set.
All that brings me to today's car, a 1980 with just 8,197 miles on it. The story with this car is that the Mercedes-Benz Classic Center in California got it's hands on it after first servicing with 1,300 miles and then giving it a full reconditioning in 2009. I believe the Classic Center actually bought this car a few years and put it up for sale with 7,900 miles for a tidy sum of $50,000. Now, this car has the nearly 8,200 and the price has gone up even more. How much?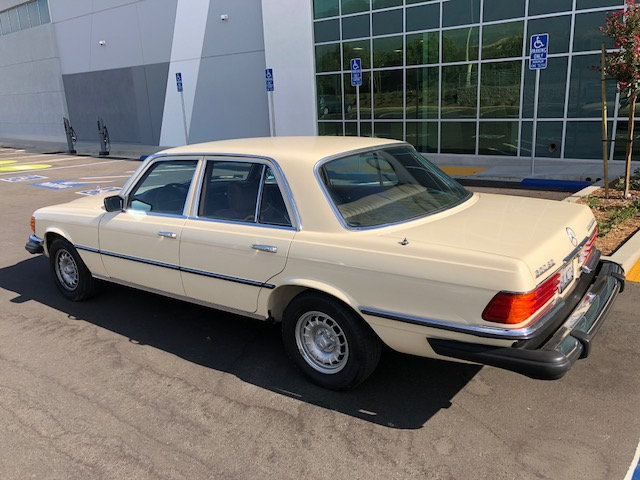 Year: 1980
Model: 300SD
VIN: 11612012022487
Engine: 3.0 liter turbocharged inline-5
Transmission: 4-speed automatic
Mileage: 8,197 mi
Price: $59,888 Buy It Now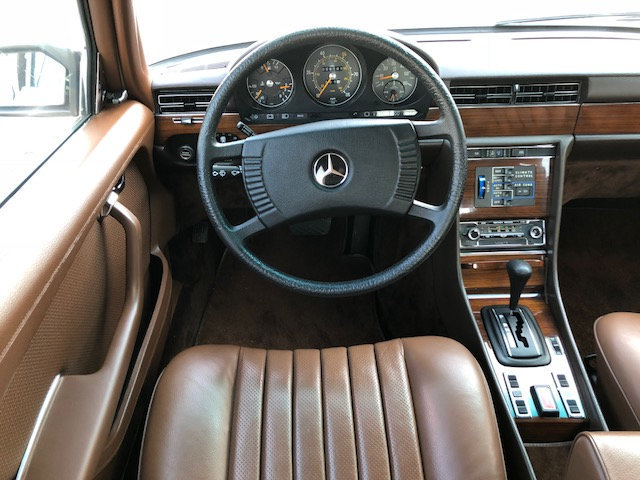 Ultra Low Mileage Mercedes 300 SD

8,197 Original miles

Silver Star Certified by Mercedes Benz Classic Center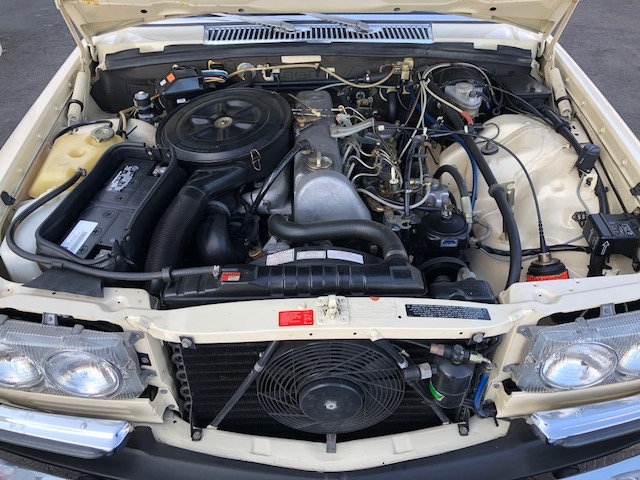 First off, this probably the lowest mile W116 300SD out there in the wild and along the same lines the nicest one as well. As you might expect, the car is nearly perfect in every way. It doesn't look like a new car, especially under the car, but rather one that has done the 8,000 miles or so and is 39 years-old. The only super nit picky thing I found was the air filter lid is held down by a regular nut and not a wing nut like supplied from the factory. I always look for that when checking out OM617 cars and very rarely do I see them because they are usually lost when changing the air filter. All these photos aren't the greatest so I can't see every little detail, but washing the wheels to clean the brake dust off them would be another thing I can moan about. Other than that, this one seems to be the real deal.
Now the price here is interesting. Like I said, the Classic Center listed the car for $50,000 a few years ago and it sat for a while with them. So either someone bought it and sold it/traded it in at this dealer or the dealer themselves bought it to try to flip it. The asking price is now nearly $60,000 plus the 200 miles from when it was for sale from before. This dealer has many cars for sale in the seven-figure range, including two Bugatti Veyrons, so I suppose they can risk $50,000 in order to make $10,000. Is this car worth that? Tough to say. No one really loves the W116 outside of European-spec 6.9s because of their ugly headlights and bumpers so values have stayed pretty stagnant for as long as I can remember. You can pick up a clean 300SD in the $5,000-7,500 range if you look hard enough and there are always those $3,000 Craigslist specials out there that are on their last legs. You have to be absolutely in love with this car to pay $60,000 and I can say that I'm pretty smitten for my car, but there is no way in the world I'd spend $60,000 to have my odometer rolled back 220,000 miles. I guess it only takes one and this car is a lot easier to look at when you have a showroom full of Bugattis.
– Andrew