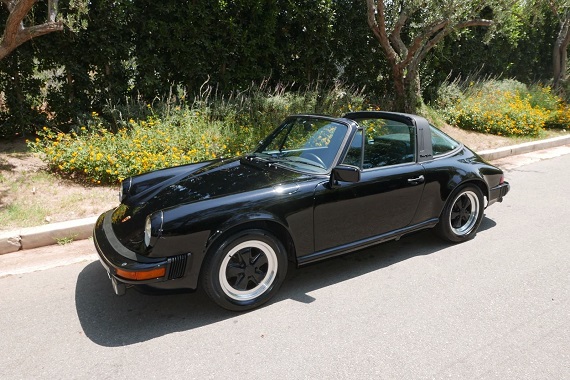 For a while it seemed like I was coming across and featuring interesting examples of the 911SC every week. Sometimes more than one. Whether they were particularly rare examples or just nice looking options at reasonable prices, we could find a 911SC with ease. And to a degree the finding of them has not changed; there are always a good number available. But the features have slowed as for one reason or another they fail to catch my eye.
So let's return to my perennial favorite: the 911SC Targa. I will freely admit that this is a fairly standard example and as such might be just the type I'd ignore. It's triple black, which many like but some find boring, so it isn't necessarily the most rare or interesting option out there. But it does look in nice shape and with a full documented engine rebuild it now sits in the sort of condition that should allow for it to return to providing the reliable and fun driving that has long been the draw to these classic 911s.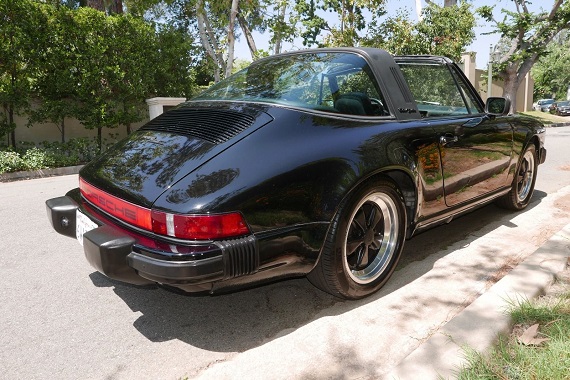 Year: 1983
Model: 911SC Targa
Engine: 3.2 liter flat-6
Transmission: 5-speed manual
Mileage: 93,679 mi
Price: $40,000 Buy It Now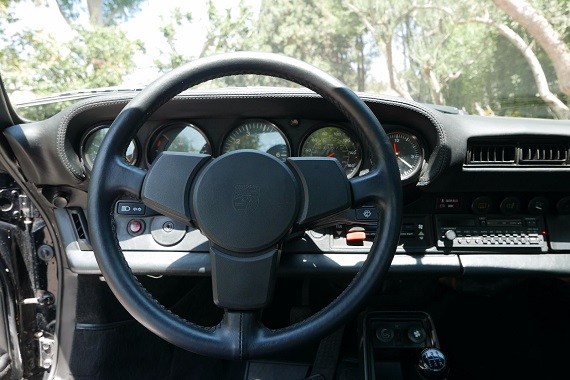 1983 Porsche 911 SC Targa purchased in 2014.

The vehicle was taken immediately to TRE Motorsports in Van Nuys, CA for a full restoration.

In the photos section you will see that I have provided documentation for all work that was done to the vehicle.

***Additional photos can be provided upon request

Summary from TRE MOTORSPORTS
"Customer brought his nicely kept 911SC to us in 2014 for sorting and mechanical detailing through 2015. We went through the car and completed the refurbishment of the interior, exterior (including targa top), and wheels. We turned our attention to the motor, where a compression and leak down test revealed worn valve guides. We removed the engine from the car, disassembled the top end.

Our machinist rebuilt the cylinder heads, installing new valves, guides, and seals,. We completely detailed the motor to original factory look. During the rebuild we included upgraded seals for the rocker arm shafts, new head studs for the block, and a safety "pop off" valve for the injection. The parts list is quite extensive.

Throughout our work list, every task was performed to return the car to original pristine condition."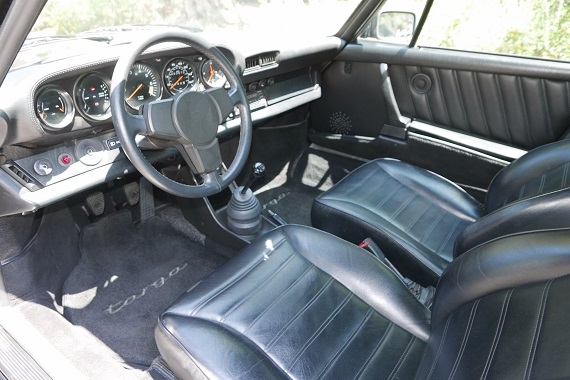 As noted above, this 911SC looks in nice shape inside and out and the engine should now be in good shape. But that is now. We don't hear anything about its life before its restoration and while with restored cars our interest may fall more firmly on current condition, it's always worthwhile to gain as much information as possible. Peace of mind is important with any second-hand purchase. The rebuilt engine may provide us with some mechanical assurances, but what about the rest of the car? Are the suspension and chassis in good shape? Might there be some sort of major issue lurking from its past? None of these questions will be new for any shopper of older 911s and I only mention them here because they seemed particularly germane to this SC. The answers to those questions will come in play with regard to value. As we've see with quite a few SCs lately $40K is really stretching things when we're talking about a fairly standard 911 with higher mileage. Without documentation I'd think it will be too high for this SC as well. That said, if there's a lot more known about its past than we are told here then buyers may feel more comfortable with this price.
-Rob