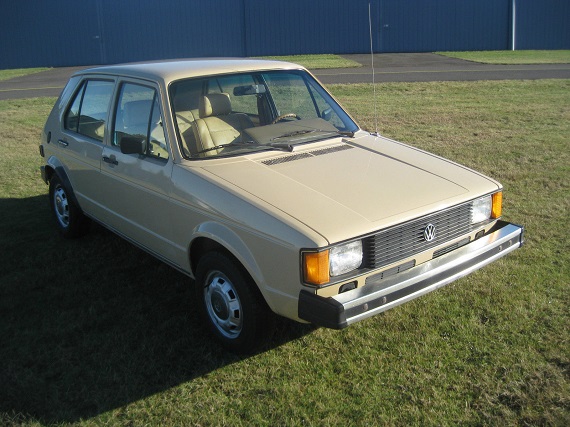 Survivors are a mixed bag; for whatever reason, it seems that most often it's not the most desirable cars that pop up as survivors but the more odd, off color base models that appear. A few weeks ago I looked at a 1989 Volkswagen Golf GL; clean, original, and rare to see these days, it's unfortunately not the car most are looking for. Back up a generation to the Rabbits, though, and more people seem interested in them. Perhaps it's because few remain in clean, original shape – or perhaps it's because they have more character than the second generation Golf. Either way, there's no denying the charm of seeing a now 32 year old Rabbit looking like it just rolled out of a dealer service area in 1987: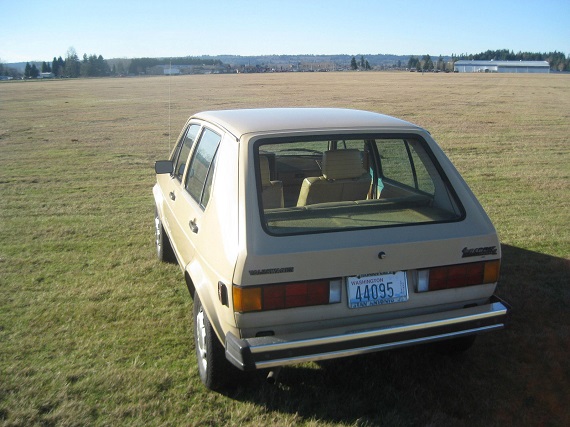 Year: 1983
Model: Rabbit L Diesel
Engine: 1.6 liter inline-4
Transmission: 4-speed manual
Mileage: 109,968 mi
Price: Reserve Auction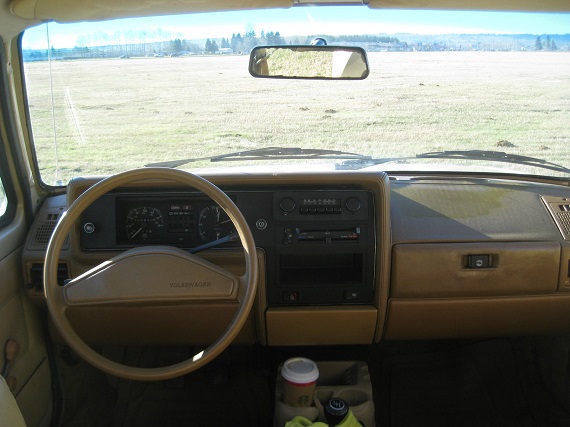 i bought this beautiful car from a92 year old who could no longer drive it in california in december 2014 drove 866 miles home getting 45 mpg with no problems. i have 1980 rabbit i was going to replace because my dogs ate the interior but i cannot trust them not to have there way with this wonderful car.so it was either dogs or rabbit dogs won .if you want a really nice never smoked in clean solid well cared for rabbit diesel you would be foolish not to buy this one .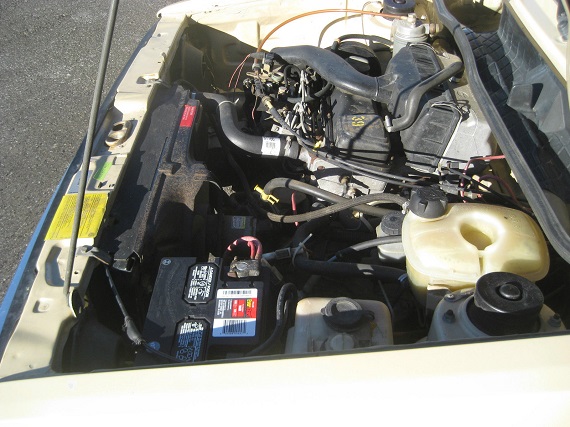 There's a bit of an odd story about this car and why the seller is moving on, but the condition of the Rabbit seems truthful. These diesel models may just be one of the slowest cars ever produced – but they're known to run seemingly endlessly and cost little to keep going. While this car isn't the most desirable color either inside or outside, the condition is impressive enough to outweigh the boring hues. I believe the color is Mexico Beige but a Mk.1 expert could probably correct me. What's the car worth? To Mk.1 fans, probably more than you'd expect from a 30 year old budget economy car. We've seen a few Diesel Ls hammer for surprising amounts, such as the $5,600 one last April with similar miles and condition. Even with double the miles, another good condition 1982 L sold for over $4,000. Bidding has already passed $3,400, but the reserve is still on; it's hard to speculate where this car should end up but I'd guess the reserve is set around $4,500 and this car could potentially hit over that amount if the right bidders are in the room.
-Carter