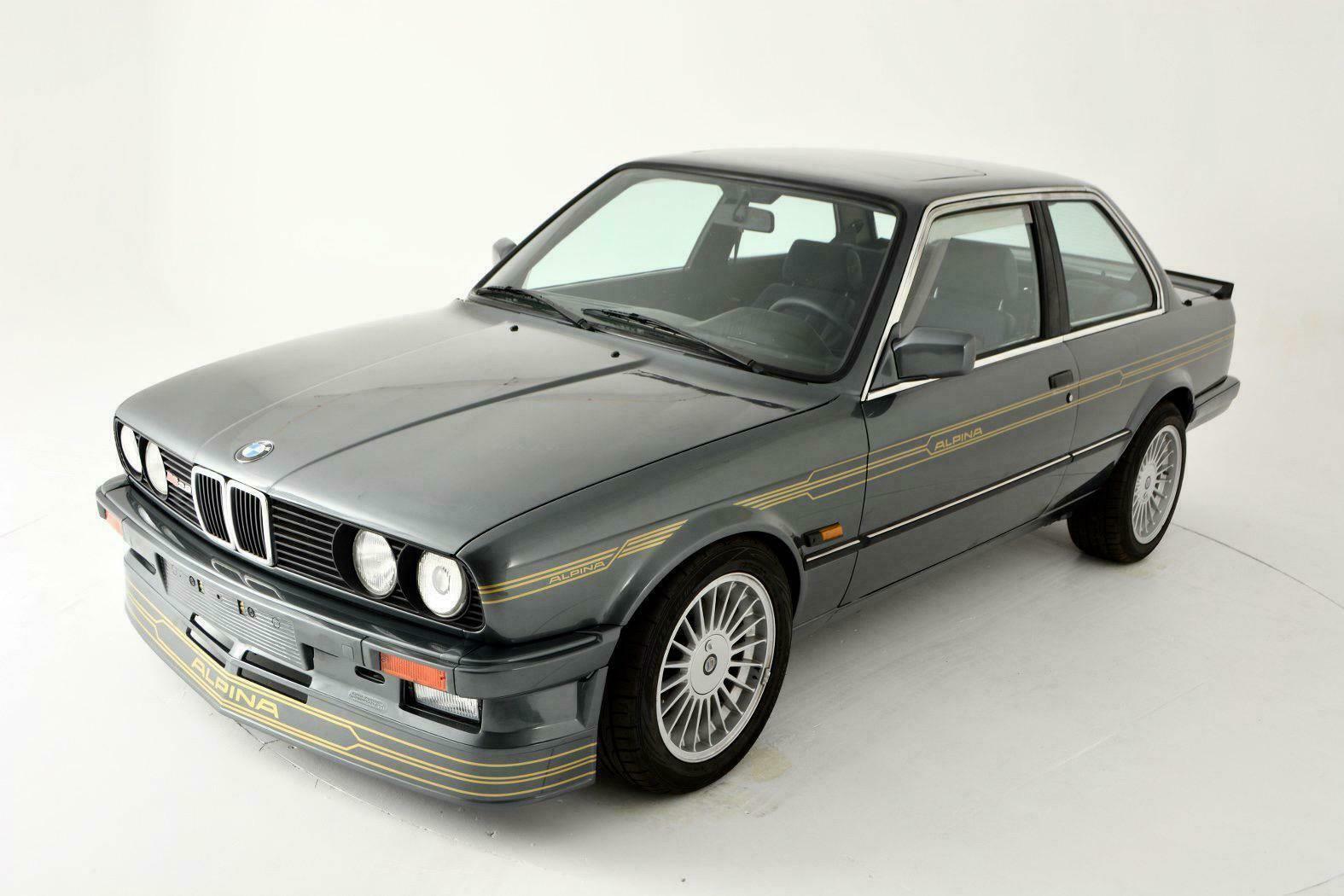 Alpina E30s have exploded in popularity over the past year; I never remember seeing quite so many of these small tuned 3s for sale on a regular basis. In part I'm so incredulous because so few were produced; with this B6 model for example, a scant 259 were made between late 1983 and mid-1986, with just over 1,100 total E30s modified in all forms by the legendary company. The B6 2.8/1 wasn't as wild as the later big-motored 3.5, but it was still much more than adequate with 210 horsepower from the M30 coupled with lower suspension, bigger wheels and brakes. Alpina, of course, added their personal flare of colors, stripes and awesome interiors, and the B6 is one attractive small sedan in such form. It's easy to forget that there was a time before the M3, and in early 1984 this was the fastest small German 4-seater you could buy. That would change in mid '84 with the introduction of the B6 3.5, but today it's still a very desirable and rare to find package.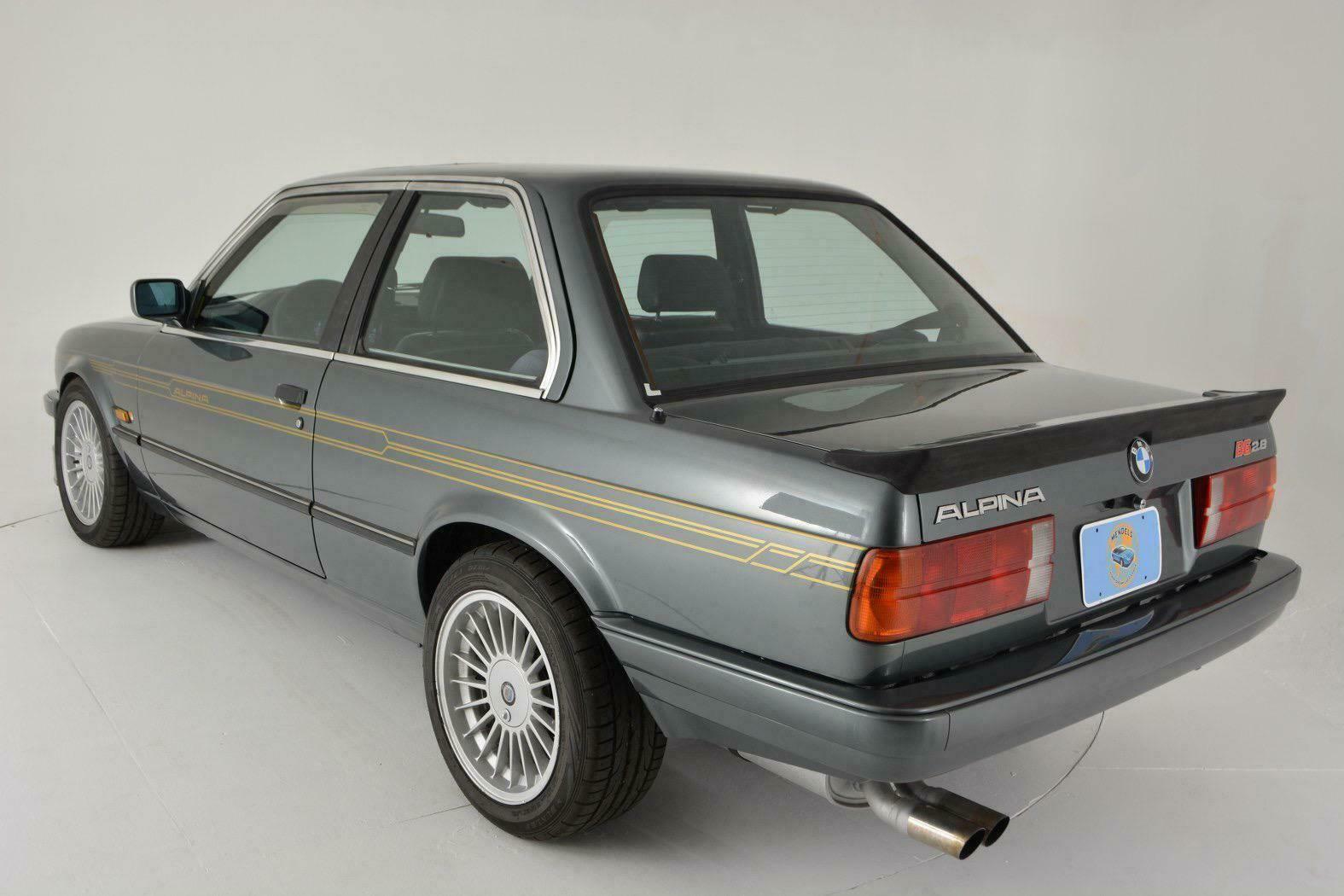 Year: 1984
Model: B6 2.8/1
VIN: WAPB628014B620003
Engine: 2.8 liter inline-6
Transmission: 5-speed manual
Mileage: 85,700 km (53,250 mi)
Location: Philadelphia, Pennsylvania
Price: $59,000 Buy It Now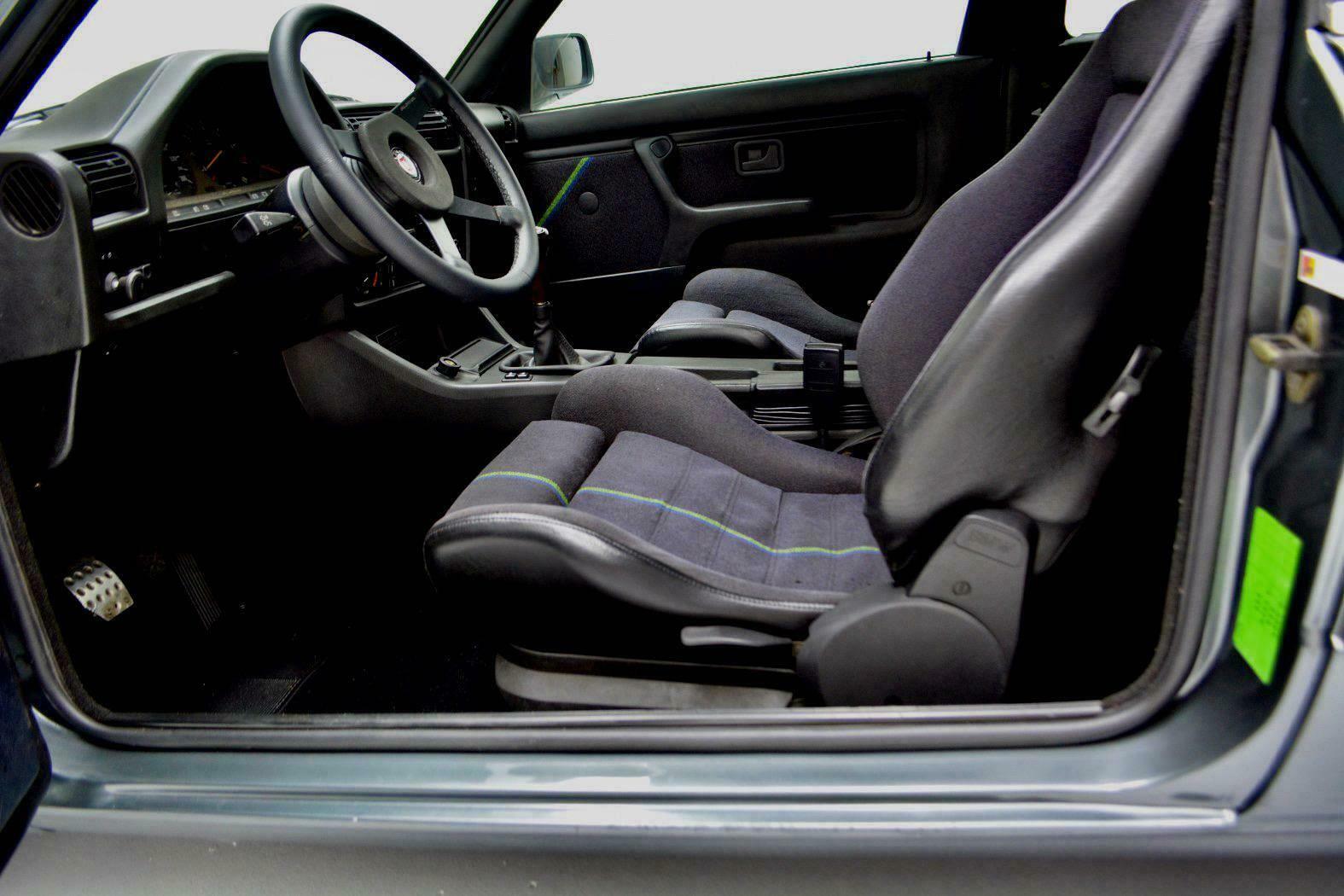 BMW e30 M3, Alpina B6, M30 big block Dogleg 5 speed THIS… is a 1984 BMW Alpina B6 2.8, finished in Delphin Metallic with a black interior. • Sold new in Germany, this B6 was imported to the United States from Japan by US in 2015. It's currently titled in Pennsylvania, and its odometer shows approximately 85,700 kilometers, which represents about 53,300 miles. • Based on the E30 323i, the B6 2.8 received comprehensive performance-focused modifications from German tuner-turned-manufacturer Alpina. The list includes big block "M30" 5 series engine, bigger brakes, a firmer suspension, and a body kit that includes a front splitter and a trunk lid-mounted spoiler. The interior gained Recaro seats for the front passengers, a 4-spoke Momo steering wheel, digital gauges integrated into one of the air vents, and a numbered plaque on the center stack. Alpina factory in Buchloe made only 261 units of the B6 2.8 between March 1984 and July 1986, according to its archives department, and none were officially sold in the United States; Germany and Japan were its largest markets. This car is the 3rd unit built and the oldest E30 based B6 known to exist . According to Alpina records this car was manufactured in April of 1984 . This car carries ALPINA vin number WAPB628014B620003 • • Power for this B6 comes from a 2.8-liter straight-6 engine, and with alpina upgrades its produces 210 horsepower and 199 lb-ft of torque. It spins the rear wheels via a 5-speed dog-leg manual transmission. For context, a stock 323i had only 148 horsepower and 151 lb-ft of torque. Recent service includes a new front brakes , tires and fresh tune up. Original front lip was replaced with newer type 1986-1988 lip and was special ordered from Alpina in Germany. The early type is no longer available. This lip and later type radio are the only modifications on this car. Alpina certificate of Authenticity is included with the car.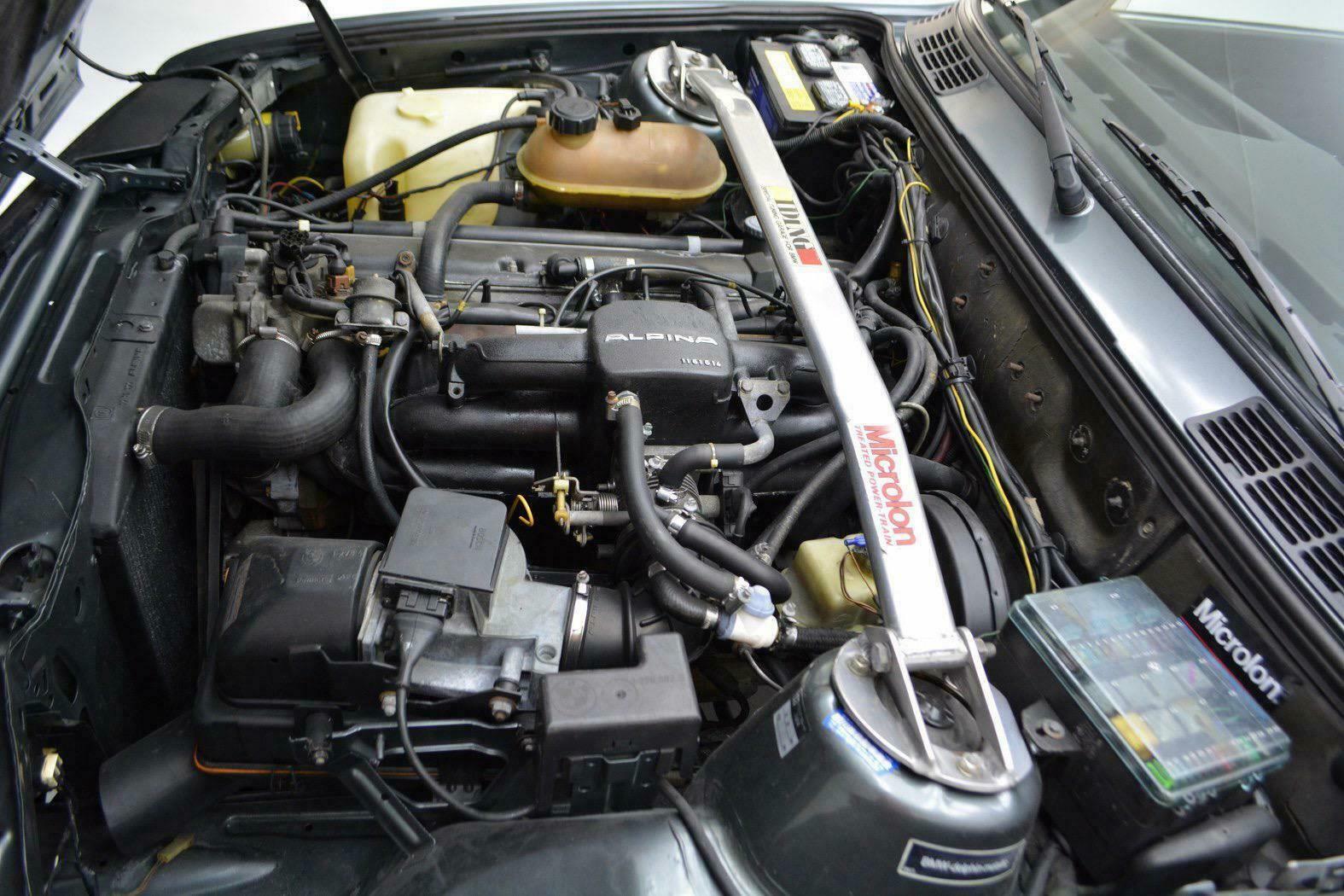 As you can probably hear in your head (for better or worse), This…car was on Cars and Bids a few weeks ago. Interestingly, the production numbers in the list vary slightly from the Alpina Archives; with no proof provided in the ad, I'd stick with the documented quantity. However, it does appear to be the real deal, and is documented in the Archives as the lowest serial number currently known. It's also shown in less-than-glamorous condition there, but it appears since that the selling dealer has corrected some of the obvious flaws. Value? These cars are far from cheap today. Recent bids hit $46,000, which by any measure should cause a sharp intake of breath. But the car failed to sell (obviously) and can be yours if you up the ante another $13,000. There are two trains of thought here; one; that's a hell of a lot of money for what's not an M3. And two; that's a lot cheaper than an equivalent M3 would cost, and this car is much more rare than the E30 M3. Which is the train you'd board?
-Carter