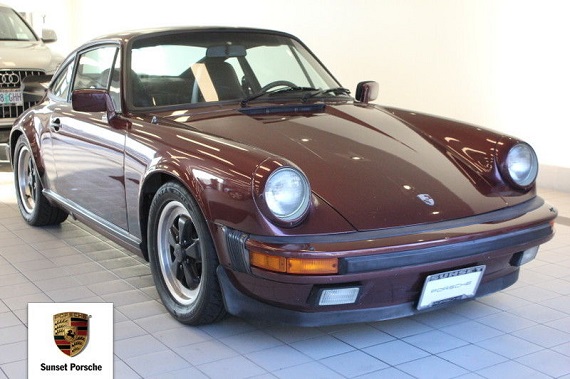 As much as we enjoy featuring very rare and amazing 911s we're also always on the lookout for the much more pervasive and inexpensive examples that are in driver-quality condition. Yet, we still hope those too can be of the interesting sort with the added bonus that far more readers can aspire to own them even if they never really qualify as inexpensive. As usual that sort of search brings us to the '80s where the 911SC and early examples of the 3.2 Carrera still dominate the landscape of interesting, relatively inexpensive, and fun air-cooled 911s on the market. This Ruby Red 1984 Porsche 911 Carrera Coupe may make for just such an option.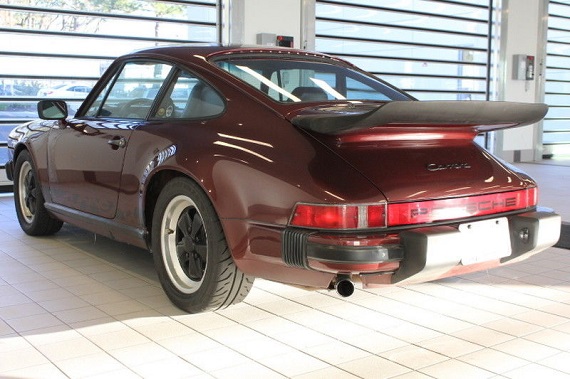 Year: 1984
Model: 911 Carrera
Engine: 3.2 liter flat-6
Transmission: 5-speed manual
Mileage: 87,806 mi
Price: Reserve Auction ($42,911 Buy It Now)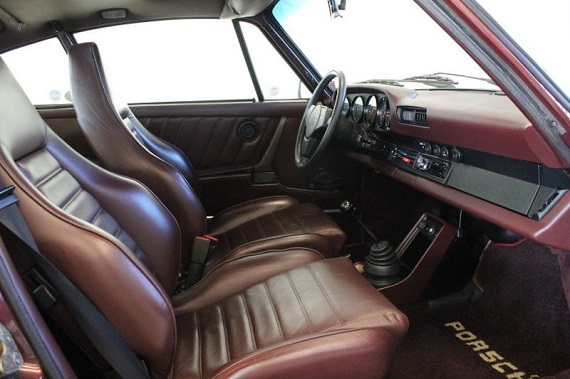 I am the Pre-owned Manager of Sunset Porsche in Beaverton, Oregon. We have this lovely Ruby Red 1984 Carrera for sale which was traded in for a late model 991 PdK as the prior owner did not like the heavy clutch. The Seattle area based prior owner owned the car for a short time, we believe he bought the car from Victory Motorcars in Texas.

When we took the car in trade the odometer was intermittent, a not uncommon problem on older 911's, we have had it repaired. Because of this issue we obviously do not know the exact mileage.

This Carrera shows no signs of previous structural repair though it has been repainted the stock color. With the exception of the radio and speakers, as well as the Carrera decals, the car is stock. Having a galvanized body shell rust is not an issue.

The car drives excellent, I have been in the Porsche business since 1996 with both the Service and Sales and am very familiar with air cooled cars. The engine performs flawlessly, the chassis is taunt with no creaks or groans. As with 915 transaxle cars the shifting is not as fast as a contemporary car. Second gear synchro is a 7 on a scale of 10. Steering and suspension are excellent.

We received a large number of repair orders with the car, here is a brief synopsis of work that has been carried out which we can verify.

May 04, 2000 – 22,322 miles – Stein Automotive – Service

Sept. 25, 2000 – 25,523 miles – Jim Ellis Porsche – Atlanta – Service

June 13, 2001 – 30,632 miles – Jim Ellis Porsche – 30K Service, Engine Lid Struts, Oil line

Dec. 03, 2001 – 35,415 miles – Jim Ellis Porsche – Oil Service

April 15, 2002 – 37,152 miles – Jim Ellis Porsche – Replace Steering Column Bushings and Window Switches

May 10, 2002 – 37,915 miles – Butler Tire Atlanta – Install four Bilstein struts and check alignment

April 20, 2004 – 50,377 miles – Jim Ellis Porsche – 60k Service and Brake Fluid Change

April 22, 2005 – 56,618 miles – Jim Ellis Porsche – Replace Cruise Control Module

April 20, 2006 – 64,728 miles – Auto Alternatives in Florida – Replace windshield, replace head temp sensor, check timing, replace intake gaskets, R&R ECU. Perform leakdown – #1 2%, #2 3%, #3 2%, #4 3%, #5 3%, #6 2%

Sept 13, 2006 – Automotive Alternatives in Florida – Supply Starter Motor (no install)

July 20, 2007 – 71,222 miles – Automotive Alternatives – Install R134 A/C kit including Evaporator, Expansion Valve, Compressor, Compressor bracket etc.

March 31, 2009 – 77,862 – Auto Engineering in MA – Mount and Balance 4 Bridgestone Potenza's

July 14, 2010 – 77,862 miles – Auto Engineering in MA – Distributor Cap and Rotor – "runs rough when cold"

June 05, 2015 – 87,726 – Victory Motorcars in Houston – Perform PPI, Perform 60K Service, Replace front brake calipers, replaced brake master cylinder, replaced front wheel bearings, replaced rear engine cover struts, replaced engine insulation pad, replaced both horns

June 30, 2015 – 87,739 miles – Redmond European, Redmond, WA – Install Turbo Tie-rods, align and corner balance

July 11, 2015 – 87,739 miles -Elliot Tire – Woodinville, WA – Install four Bridgestone Potenza's

Sept 03, 2015 – 87,739 miles – Redmond European – Oil Change, Alternator, Brake Fluid Flush, New cooling fan shroud

Feb 02, 2016 – 87,760 miles – Sunset Porsche – Beaverton, OR – Replace Clutch Assembly, T/O brg, Pilot Bearing and Rear Main Seal. Replace RH Tensioner hydraulic line, Replace Lambda Sensor and set CO, Replace Blower Fan Relay. Replace A/C Fan Motor, Speedo Repaired – ODO intermittent, Replaced Turn Signal Relay, and Replaced Front Hood Struts. Refinish Sunroof.

In addition we have a large number of parts invoices. We (and Carfax) calculate the car has had four owners.

This is a great driving Carrera with large parts of its Service History known, how many 32 year old cars have a similar history? A prospective buyer is welcome to have a PPI performed by an Independent. Every electrical function is working on the car, A/C blows cold. For the purist the biggest negative to the car is that the dash is cracked and the aftermarket radio and speakers.

This is an excellent driving, rapidly appreciating air cooled Carrera that has had a tremendous amount of work performed in the last 10 months.

We can assist with arranging shipping.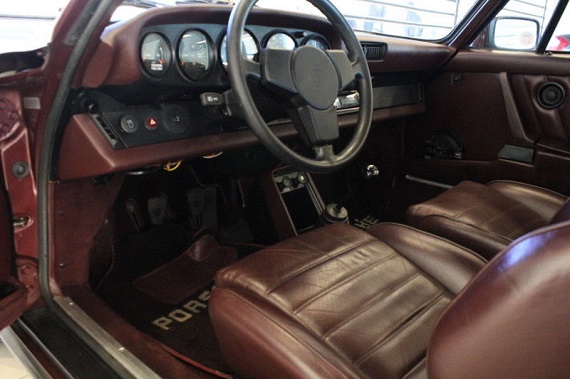 The Ruby Red over Burgundy look of this 911 is a bit too monochromatic for my tastes, but for fans of burgundy in general this could make for a nice option. The interior looks in very nice condition and appears to have been well cared for. The exterior looks good as well, but the lighting makes it tough to get a good sense of just what shape the paint is in. But in neither case is there much that would throw up significant red flags. We must note the seller's statement about the odometer as it casts doubt on the true mileage of the car. Given the apparent condition that may not be a significant issue and for those hoping for a driver-quality example a thorough PPI should provide all of the information one needs. That said, with these mileage issues known I think the BIN price is a bit optimistic. Current bidding seems to bear that out as we're only at $21,103.03, but there's been a good deal of early action on this 911 so perhaps we'll see those numbers rise to the level of a sale. Regardless, even given those questions this looks like a promising option and could make for many more enjoyable miles.
-Rob