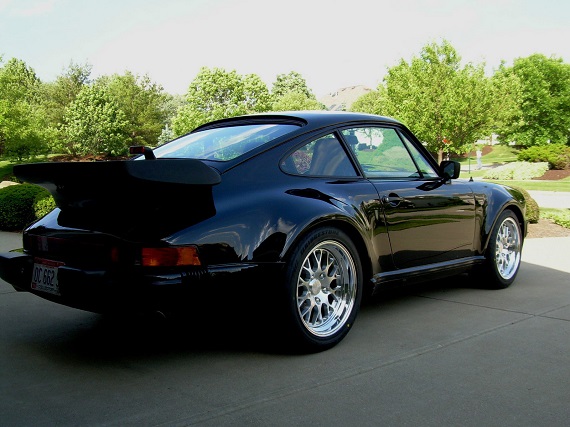 The Porsche 930 is a favorite of ours here at GCFSB. It helped to shape and define the legacy of the 911 during a time when the future of the model was uncertain. Unfortunately, while it was produced from 1975-1989, there was a period in which it was unavailable in the US. From 1980 until its reintroduction in 1986, the 930 was absent from the US lineup and buyers only had the standard 3.2 Carrera as an option. In 1984, however, Porsche made available the M491 option package. The M491 package was a wide-body 3.2 Carrera with suspension and braking sourced from the 930, but it retained the naturally aspirated 3.2 liter flat-six of the standard 911. So, less powerful than a 930, but with improved cornering and braking relative to a 3.2 Carrera, along with the added benefit of being less of a potential maintenance headache. Typically very well regarded and we don't come across them too often, but we have one here: a Black on Black 1984 Porsche 911 Carrera with the M491 package, located in Ohio.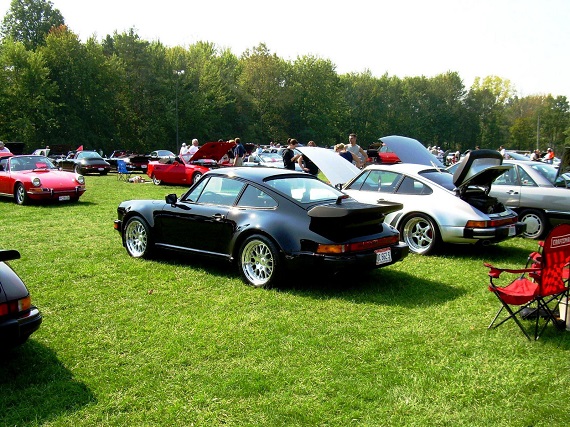 Year: 1984
Model: 911 Carrera
Engine: 3.2 liter flat-6
Transmission: 5-speed manual
Mileage: 120,081 mi
Price: Reserve auction (Buy It Now $47,000)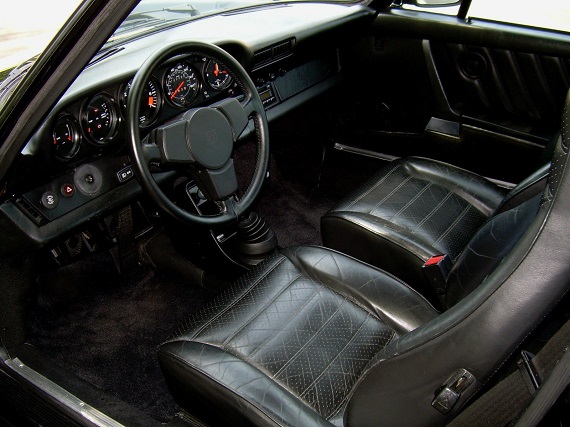 1984 PORSCHE 911 CARRERA COUPE

WITH VERY RARE

"M491" FACTORY TURBO LOOK (WIDE BODY & CHASSIS) OPTION

PORSCHE DOCUMENTATION SHOWS ONLY 421 PRODUCED!

AS A RESULT, THIS CAR IS 1 0F 421

OPTIONS AS LISTED ON INCLUDED ORIGINAL WINDOW STICKER (see pics):

· ALL LEATHER INTERIOR

· LEATHER STEERING WHEEL WITH RAISED HUB (special order option)

· IN DASH CD PLAYER

· LIMITED SLIP DIFFERENTIAL (very desirable option often overlooked)

· CRUISE CONTROL

· BLACK ROOF LINER

· 930 PERFORMANCE BODY/CHASSIS [CODE M491]

· ELECTRIC SLIDING SUN ROOF

If you are not familiar with this rare 930 Performance Body/Chassis option, it is the complete 930 Turbo Carrera Car minus the turbo charged drive train. Or you could say, minus the high maintenance and headaches, which makes this a very solid and sought after car.

In 1984 the U.S. EPA would not allow Porsche to export 930 Turbo cars to the USA, so they exported the car minus the turbo charged drive train. This option was called the 930 Performance Body/Chassis option. [Option code: 491] These cars are very rare being that they were produced for USA special orders only that year. As a result, only 421 were produced! This is a very low number in the collector car world.

The car is in very nice condition in and out as you can see in the pics. I have owned it for 16 years. It has never been in rain during that time. It is always covered in the garage with a tan flannel lined fitted cover which is also included with the car (see pics).

As you can see in the pic of the rear of the car, it has a B&B stainless header exhaust system w/heat exchangers that has been kept polished through the years.

This car has been entered into three shows over the years and has placed very well each time.

In 1998 the car won Second Place in its Class at the Cleveland German Auto-fest. This was published in the Northern Ohio Region Porsche Club of America newsletter.

In 1999 the car won First Place in its Class at the Cleveland German Auto-fest. This was also published in the Northern Ohio Region Porsche Club of America newsletter.

In 2008 the car won First Place in its Class at the Cleveland German Auto-fest. This was published as well in the Northern Ohio Region Porsche Club of America newsletter.

The car is in the exact same condition as in 2008.

All maintenance has been performed by Steinel's Autowerks and Autobahn Extremist. Both of these shops are the best in the country. I have a three ring binder with all maintenance records/receipts in chronological order which also includes an index.

This car comes complete with:

· Original Window Sticker!

· Original Tool Kit

· Original Electric Tire Pump

· Original Dealer Brochure!

· Covercraft Tan Flannel Lined Fitted cover

· New fitted leather mirror bras

· New Fikse FM10 3-piece forged wheels (8.5×17 and 10×17)

· New Bridgestone Potenza RE760 Sport Tires (225/45ZR17 and 275/40ZR17)

Below is an original article regarding the important history of this M491 "Turbo Look" street car:

These special order Carreras contain many suspension and body upgrades developed by Porsche's competition department. The 1973 RSR 2.8 Carrera was the first example of Manufacturing Option "491" developed specifically for Group 4 road racing. This track-dominating car appeared on the scene with bulging fenders, looking like a "wide-bodied" 911 on steroids. One notable chassis improvement was the relocation of rear suspension mounting points. This change in suspension geometry and rear trailing arms kept newly developed 11-inch rear wheels and tires firmly planted on the road. Stopping power was vastly improved by using drilled and vented rotors with finned 4-piston calipers originally developed for the all-conquering 917. Over the years scores of victories would be won by many a 911 with the famed M491 option. During the late seventies, Porsche quietly began offering "Turbo Look" street cars; most being produced between the years of 1984 thru 1989. Heavier than original track cars, but incorporating similar production parts; every factory "Turbo-Look" Carrera has a unique pedigree and connection to these legendary racing cars and their variants by virtue of its recognized M491 option build code.

The only item I can think of that is not currently working is the air conditioning. I had the receiver-dryer replaced; system evacuated, dehumidified and charged years ago but it's not working again.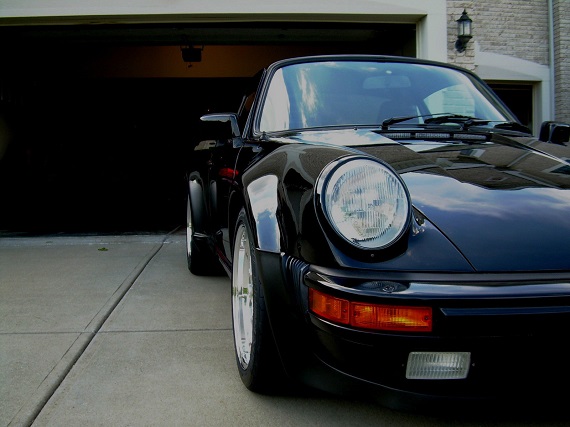 The M491 cars are some of my favorite 911s as they combine the wider rear and chassis upgrades of the 930, but come in naturally-aspirated form. As much as I adore the 911 Turbo, I have always preferred naturally aspirated engines so these hit just the right note for me. In Black this car looks fantastic and while the interior shows some wear it looks to be in good form overall. These cars will typically fetch a premium over a standard 3.2 Carrera and while the asking price here strikes me as ahead of the market given the mileage of this car, a factory Carrera with the M491 package is highly desirable so I could be wrong. Either way, I will definitely have an eye on this auction.
-Rob