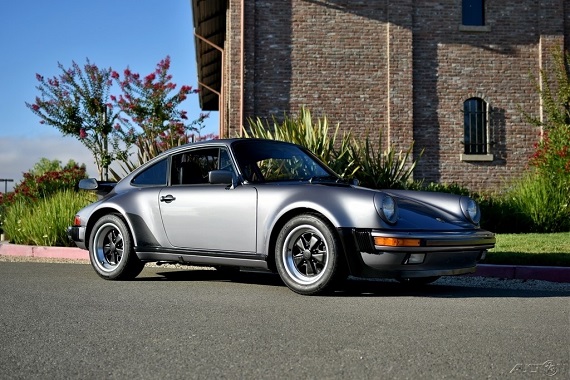 Here's another favorite of mine from the '80s and this particular 911 is really captivating me more so than I would normally suspect it should. Part of the allure is the color, but that's also why I wouldn't expect it to look as good as it does. I mean, grey isn't terribly exciting as exterior colors go, nonetheless it's attracting my eye here. The rest, however, does make for an attractive model. The Turbo-look 911 served as a popular option for US buyers unable to get a 930 during the years in which that model was on hiatus. As the moniker suggests, the package provided the various attributes to modify the appearance most notably the wider rear of the Turbo. Significantly, the package also included the Turbo's suspension and braking serving to provide not only a unique look relative to the narrow-bodied 911, but improved performance in certain areas. Generally speaking, the M491-equipped cars have been more desirable than other 911s and the Coupes especially garner a good bit of notice. Here we have just such a beast: a Turbo-look Meteor Grey Metallic 1985 Porsche 911 Carrera Coupe, located in California, with 113,709 miles on it.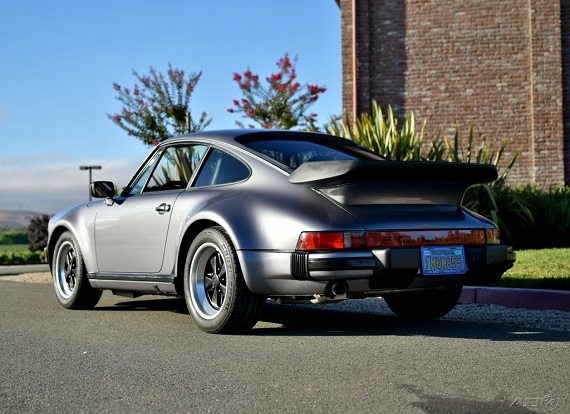 Year: 1985
Model: 911 Carrera
Engine: 3.2 liter flat-6
Transmission: 5-speed manual
Mileage: 113,709 mi
Price: $72,995 Buy It Now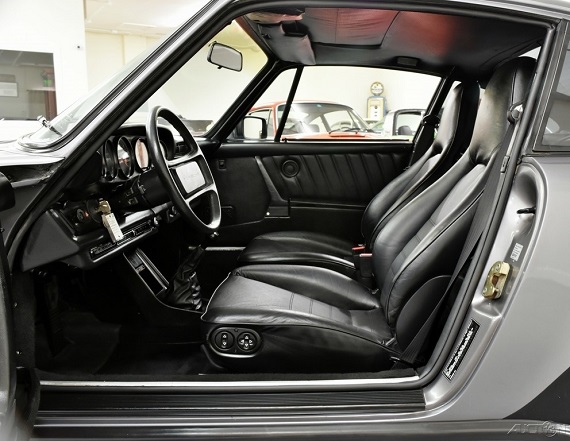 Extremely rare garaged 1985 Porsche 911 Carrera Coupe factory "Turbo Look" in Meteor Grey Metallic Y5, all numbers match, garaged California Porsche. Two owners since new (one neighbor sold it to another in the late 1980's). Always serviced, low original miles, 100% factory original metal. Runs and drives superb, beautiful car in all respects.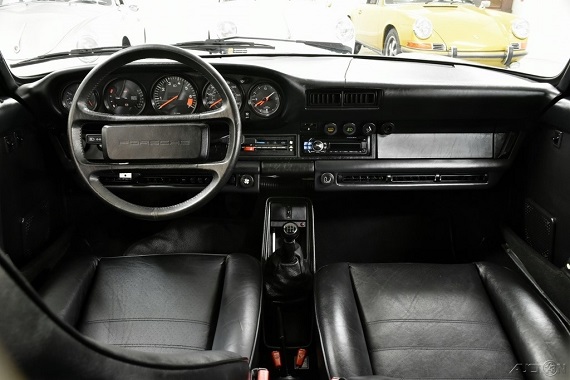 I have no familiarity with this seller outside of a variety of ads – so take this for what that's worth – but I always appreciate the presentation of his cars. In some cases, like this one, we could perhaps do with a bit more description, but the quality and number of photos really make up for a lot of that and provide potential buyers with a good bit of detail to assess the car. These pictures show us a very good looking 911 that appears to have been shown good care given its age and mileage. There's no word on whether this is the original paint and original interior, so those would be useful first questions, but both exterior and interior look in fantastic shape. The mileage is low in the sense of this being a 30-year-old car, but isn't typically what we would consider a low-mileage 911. All of that will help us gauge the asking price and while I typically have found this seller's prices to be relatively reasonable, I think here it's asking a lot. Were this a later model with the G50 5-speed transmission to go along with the M491 package, then we might stand a better chance of seeing this sell. For an '85 I'm less certain, especially as the market has cooled. But this is one of the better looking examples I've come across so we'll have to see where it goes.
-Rob