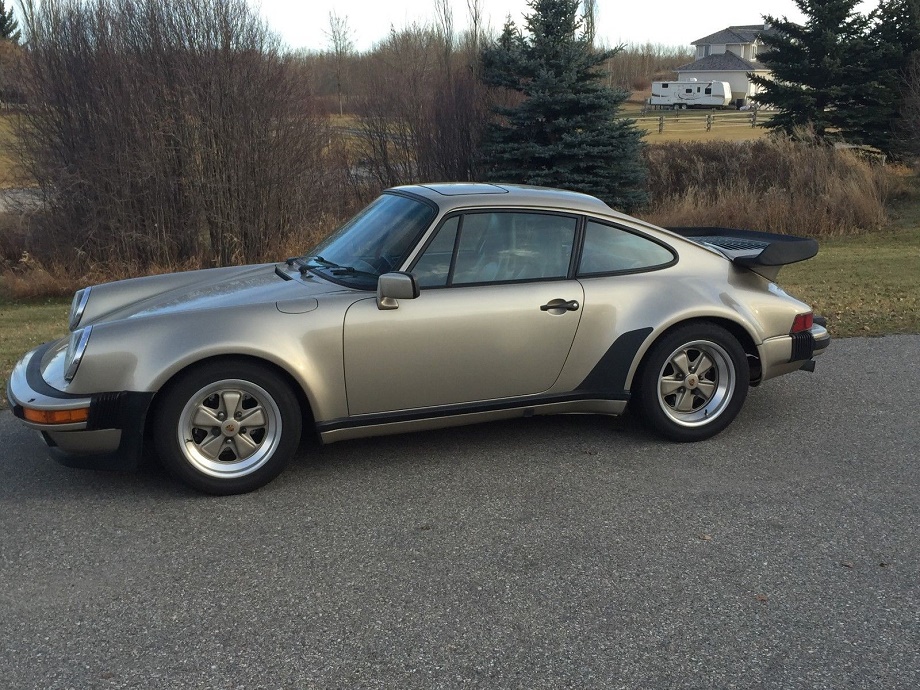 If you've been searching for a Turbolook (M491) Carrera Coupe, then take note. These have begun to come around for sale so rarely that we cannot pass them by regardless of condition. Thankfully this one appears to be in nice shape. This isn't one of the extremely rare G50-equipped Coupes, but even the earlier models are uncommon enough and desirable enough that I'd expect a lot of interest.
For those unfamiliar, the M491 package gave buyers the option of fitting the 930 rear, suspension, braking, and front and rear spoilers to their standard 3.2 Carrera. Basically you got a 911 Turbo minus the engine. Hence the Turbolook moniker. During its early years on offer the 930 wasn't available in the US market so the M491 was the closest you could get. Better handling, improved braking, and arguably better looks, but with a less high strung engine. You can see why these have remained very desirable still today.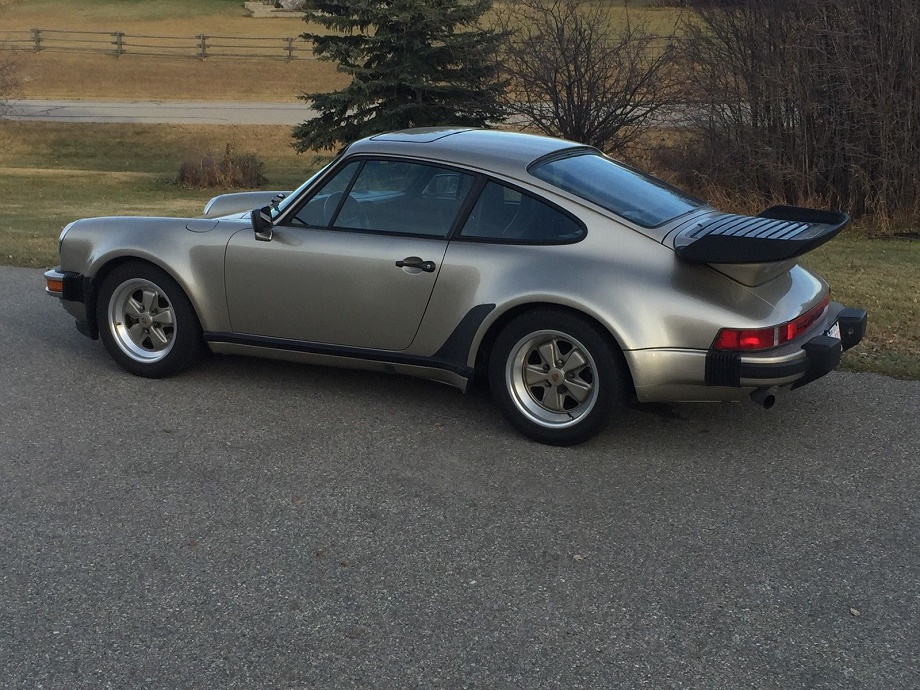 Year: 1985
Model: 911 Carrera
Engine: 3.2 liter flat-6
Transmission: 5-speed manual
Mileage: 33,867 mi
Price: $87,491 Buy It Now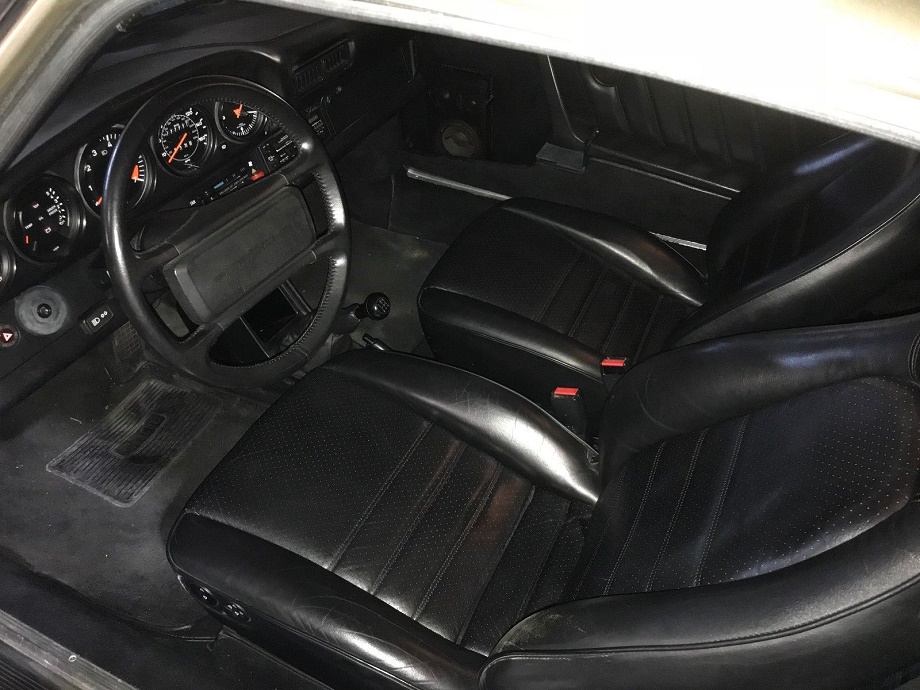 Offered for sale from a private collection is a very special, very rare M491 Turbo Look 85 911 with only 33867 miles. This is car number 62 of only 213 for 1985.
I have had this spectacular car for a couple years and bought it from what I can see is the 3rd owner.
Originally it was sold new in Texas and then to Washington, then to Calgary.
As best as can be deciphered absolutely everything is original and in spectacular condition. I have simply changed the oil.
2014 saw its last major service totaling over $4000.00

The paint is excellent, the leather is unbelievable and save for a slight raising of one small section of leather on dash, the interior is phenomenal.
The car smells intoxicating.
Tires are 7 years old and have seen only reasonable mileage and are excellent.

The original tools, manuals and warranty book are complete.
I've not seen another White Gold ever.

It can easily be imported into the states. Please due your own due diligence as far as fees or duties or whatever but there should be no issue given it was a U.S car to begin with and its age.

I am happy to talk vs text or email with knowledgeable, qualified buyers in hopes this car goes to a true enthusiast.

Thanks for looking.

Jeff
403-804-9928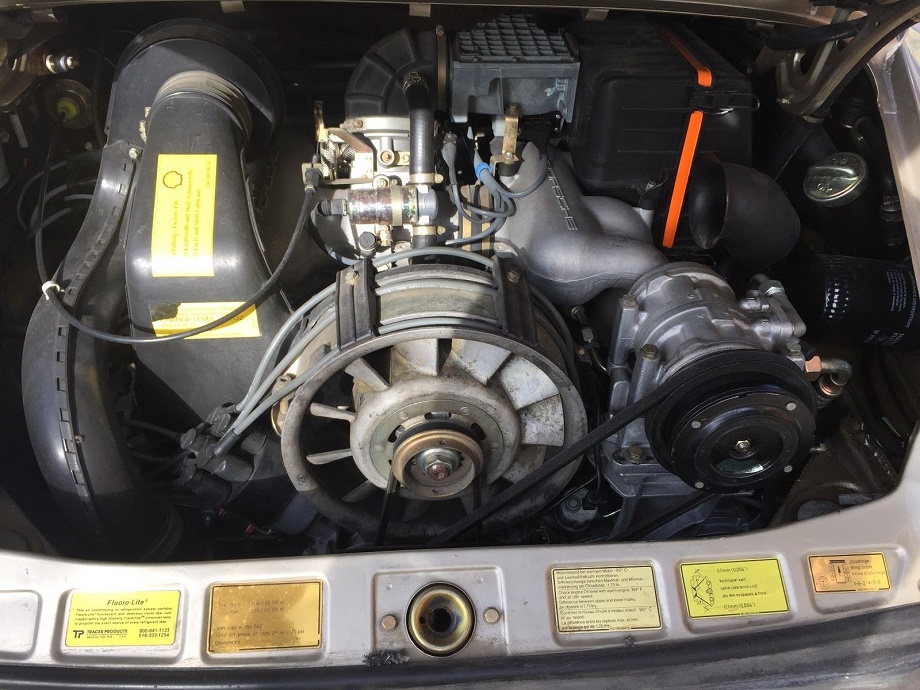 With its White Gold paint and matching Gold Metallic Fuchs wheels this is a very pretty Carrera Coupe. I wish we saw a few more pictures because I'd love to see more. It's tough to get a great sense of the overall quality of the paint, but it shows reasonably well – if a little muted – here. We find a similar situation in the interior: our one look is promising, but we'll need to see more. The seller claims all is in excellent shape so hopefully additional pictures can be provided and all will check out as described. Given the very low mileage our hopes can be pretty high.
The seller appears to have a grasp of its ownership history so hopefully that means there's documentation to go with the car. Recent servicing sounds like it has been fairly straightforward. The nature of all of these details certainly should play a role in its ultimate selling price, but as I noted above prospective buyers will have to take notice simply because of how rarely these have been coming around. Bidding currently sits at $50,200 and given that there's not much to cause us immediate concern I'd guess we'll see that climb up a decent bit further. How high? We'll have to wait and see.
-Rob