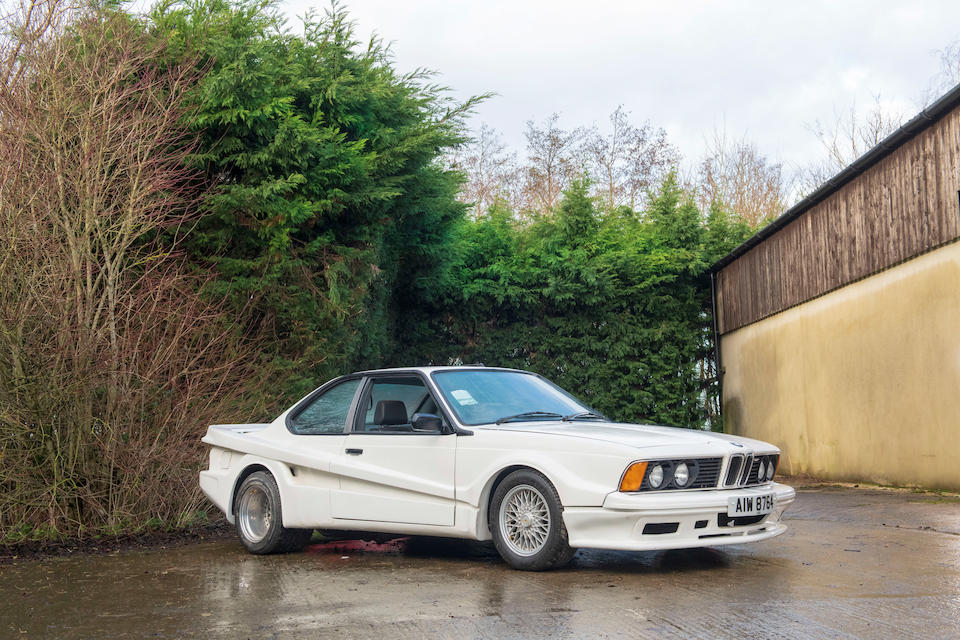 If you wanted a crazy modified European car in the 80s, you had a lot of choices to make. Built to resemble wildly flared racers, cars from manufacturers like DP Motorsports, Gemballa and Strosek are at best polarizing cars. At worst, they're like the plot line to Sophocles' Oedipus Rex; kill your father, marry your mother and have your sister-daughters, then stab your eyes out and live in a cave. But the Rex himself must certainly be defined as Willy König, with his widebody, Testarossa-straked creations. While usually we see Mercedes-Benz and Porsche versions of Koenig modified cars, today we get a rare glimpse of what he'd do to a E24.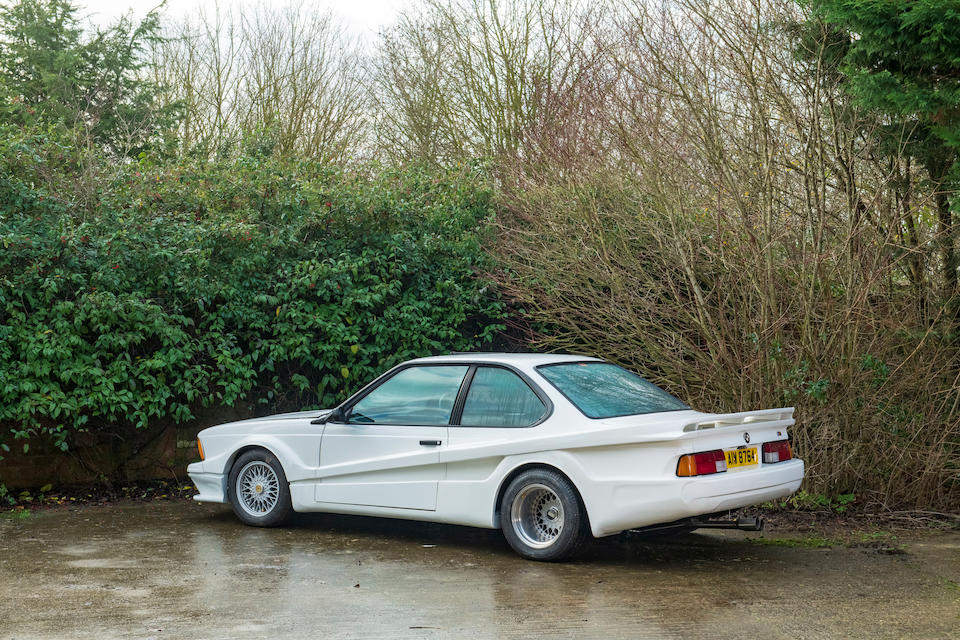 Year: 1986
Model: 635CSi Koenig Widebody
VIN: WBAEC820508187341A
Engine: 3.4 liter inline-6
Transmission: 4-speed automatic
Mileage: 62,000 mi
Location: Bicester Heritage, England
Price: Auction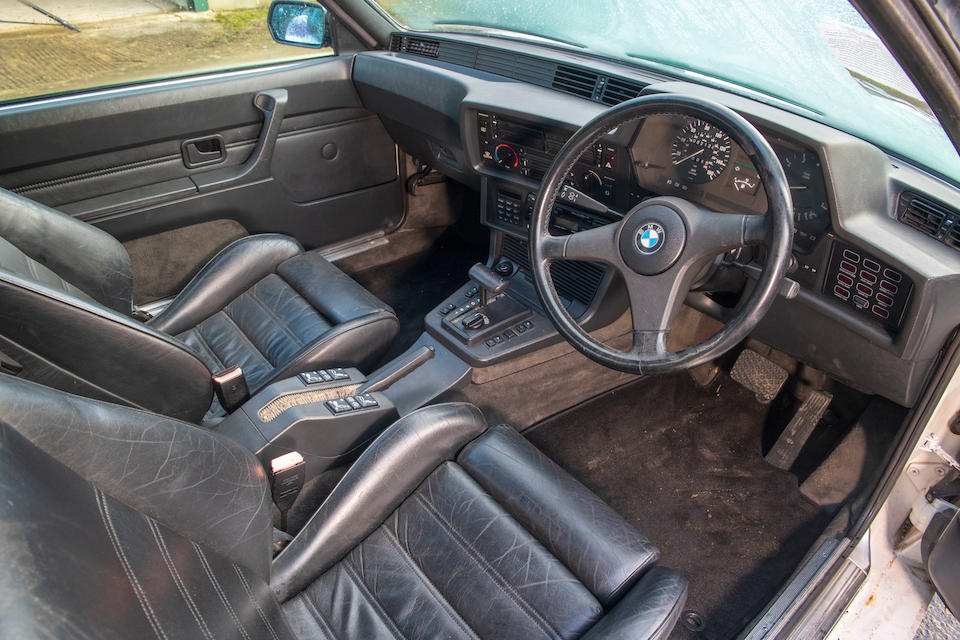 1986 BMW 635CSi Koenig Coupé
Registration no. AIW 8764
Chassis no. WBAEC820508187341A
Engine no. TBA
Odometer reading: 62,126
MOT expiry date: Expired

* Stylish and dramatic super coupé
* Rare and desirable Koenig specification
* Reliable and easily serviced BMW running gear

With its dramatic front wheel arches extending all the way to the back of the car, encapsulating the rear trunk with an aggressive wing, the Koenig 635 was a nod to the current generation Ferrari Testarossa which Koenig also tuned at the time. While badged as an M635CSi, this car is fitted with the SOHC 3.5-litre M30 engine mated to a 4 speed automatic gearbox. It is unknown how many Koenig special 635s were made due to Koenig keeping no records but there are thought to be only two in the UK. This car is fitted with a custom stainless steel 'shotgun' exhaust and sits on the correct BBS wheels. Having been on museum display for a number of years, some recommissioning will be required prior to returning to the road. Offered for sale on instruction of a high court ruling, only copy paperwork is offered with this car. Sold strictly as viewed. Offered for sale on instruction of a high court ruling, only copy paperwork is offered with this car. Sold strictly as viewed.

Please click the link to view the walkaround video of this lot: click here
Footnotes

Vendor Score Total: 67/100

Bidders should note that the automated 100-point Seller's Assessment is provided by each Seller at the point of consignment using the guidelines below, and is not provided, assessed or verified by Bonhams MPH. Accordingly Customers (Bidders) are on notice that each vehicle is offered "as is / as seen" subject to the Conditions of Sale for the auction, and Customers (Bidders) are strongly recommended to view the Lot(s) being offered, before bidding, in order to satisfy themselves as to their condition; Bonhams MPH will not entertain disputes over Sellers' Assessments.

Key for sellers' assessments:
1/5 POOR. A project vehicle | Requires urgent attention | Damaged | Parts missing
2/5 AVERAGE. Useable condition | Requires some attention | Light damage
3/5 GOOD. Drive away | Presents well | Good history file | Drives well
4/5 VERY GOOD. Well restored | Running and driving with no noticeable faults | Sound throughout
5/5 EXCELLENT. Concours condition | Beautifully presented | Driving very well

EXTERIOR TOTAL: 19/25
Body Work: 4
Chrome/Plastics/Trim: 4
Glass: 4
Paint: 3
Wheels/Tyres: 4

INTERIOR TOTAL: 16/20
Dashboard/Door cards/Carpets: 4
Headlining: 4
Seats: 4
Trim: 4

ENGINE TOTAL: 13/20
Mechanical components: 3
Running: 3
Starting: 3
Under Bonnet: 4

RUNNING GEAR TOTAL: 12/20
Axles: 3
Brakes: 3
Gearbox/Clutch: 3
Suspension: 3

ELECTRICAL TOTAL: 6/10
Ancillary components: 3
Main components: 3

Car History File: 1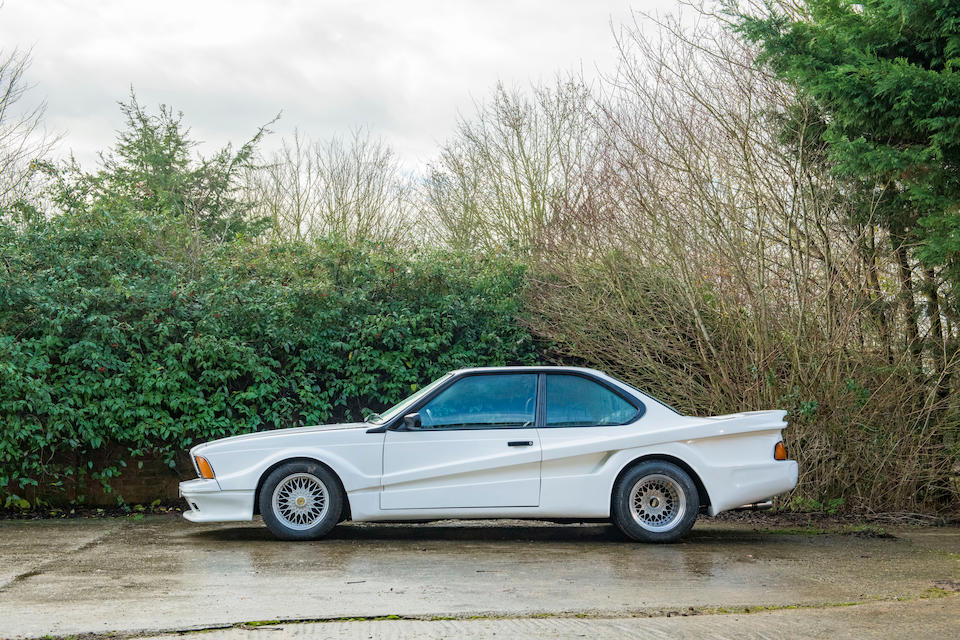 This English-market E24 certainly has some stories to tell. Underneath the exotic-looking bodywork it's a relatively stock M30-engined 635CSi from what I can tell, equipped only with sport seats and air conditioning. But it's the abstract art bodywork that's the story here, with the crazy angular line carrying from the front fender through the integrated spoiler. Dare I say that compared to other Koenig Specials or what ABC Exclusive did to an E24, it's almost tasteful? I'm not sure if the lack of Testarossa slats is better or worse, but this one is certainly unique. The mismatched BBSs are odd and this car certainly needs a fair amount of work to be really ready to shine, but turn up at this thing at pretty much any show and you'll draw attention. Bonhams figures this car will trade between $21,000 and $28,000, but the auction is no reserve – so we'll see if anyone is looking for a crazy spring project soon!
-Carter