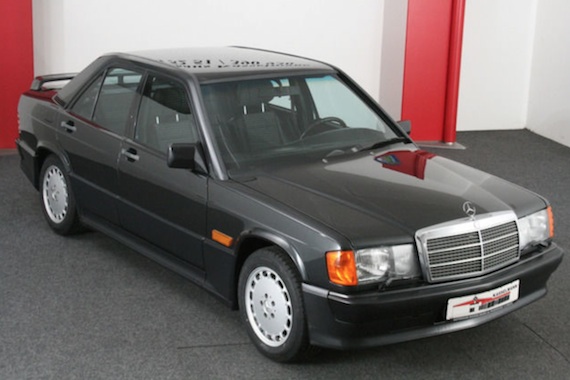 Having looked at a Mercedes-Benz 500SLCyesterday, it got me contemplating what other homologation specials are out there carrying the Three Pointed Star. The next logical car in the company's timeline was the 190E 2.3-16. Originally developed to go rallying, the Audi Quattro suddenly deemed the Baby Benz a bit uncompetitive, so they went racing in the Deutsche Tourenwagen Meisterschaft, or DTM series, instead. This new, fast 190 also set twelve endurance records at the Nardo testing facility in Italy, with three cars recording a combined average speed of just over 154 mph over the 50,000 km test. This example for sale in Northwest Germany has covered only 28,000 km more over its lifetime, and since it is more than 25 years old, qualifies for import to US shores.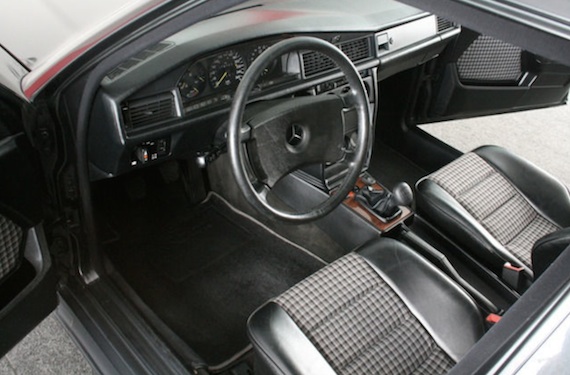 Year: 1985
Model: 190E 2.3-16
Engine: 2.3 liter inline-4
Transmission: 5-speed manual
Mileage: 78,800 km (~ 48,964 mi)
Price: €15,900 (~ $18,413 USD)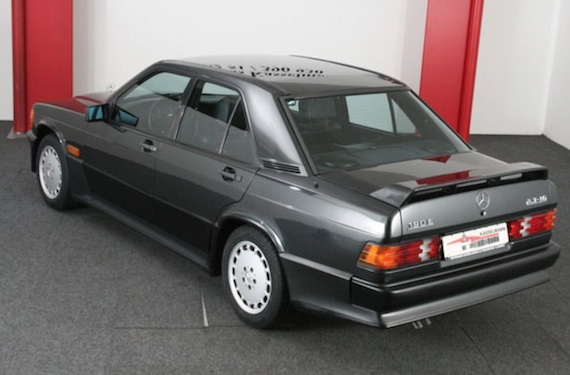 Sport seats with partial leather, Alpine rear speaker, spoilers, self-leveling at the rear, single-seat rear bench
New Tires!!!
Original condition with Mercedes Gullideckel wheels in 15 inch!
Viewing by appointment
Leather
ABS
Headlight washers
Electric front windows
ZV
Fog lights
Power steering
Self-leveling rear suspension
Racing seats/bucket seats
Mechanically adjustable mirror
beh. rear window
Rear fog light
Disc brakes
Electric windows
Rear-wheel drive
HSN 1620
TSN 262
For typo no liability – reserved- errors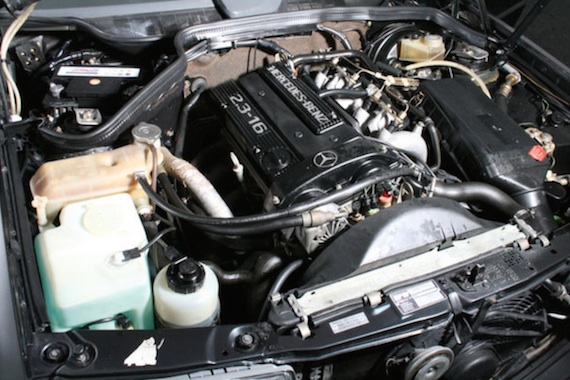 For my taste, the Euro market trim on this car makes the 190 Cosworth a more pleasing package, especially when it comes to the upholstery inside. It's still rather amazing that values haven't shot up more on these 190E 2.3-16s, given what we've seen with BMW M3s of the period. Sure it might not be as fast and may be a bit more frumpy given it has four doors, but there's something alluring about being the dark horse. The highest price we've seen for a similar, low mileage example was $11,900 for a 1986 190E 2.3-16 with 58,000 miles back in January 2013. The market hasn't seemed to move much since then, so the asking price on this one is a bit rich for a US buyer. For the dedicated enthusiast, though, it might be a chance to snag a mint Euro market example before the market goes crazy.
-Paul