Warning!
This post is in our archives. Links in this post have been updated to point to similar cars available to bid on eBay.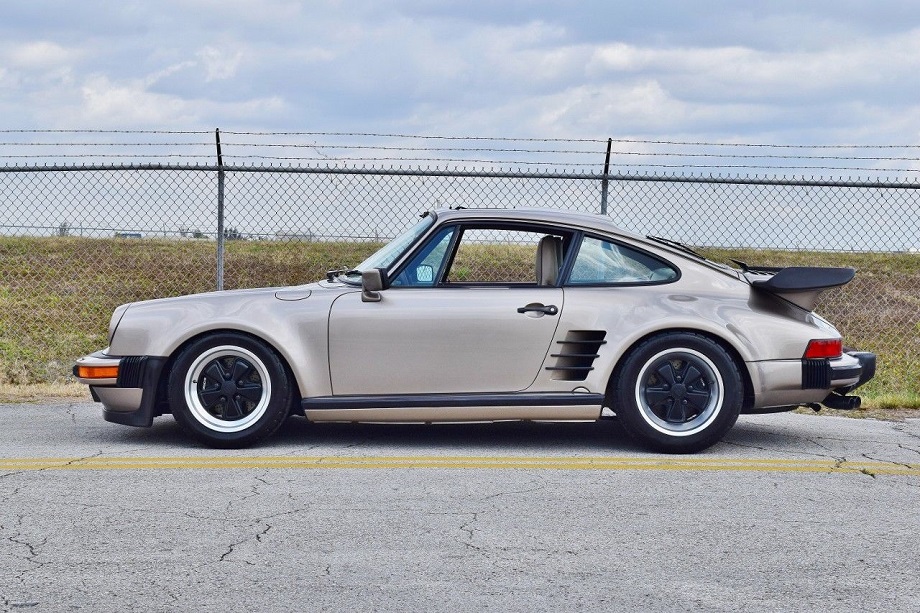 As a brand Porsche is known for a lot of things: Production of sports cars that meld luxury, performance, and livability better than most any other marque. A prestigious racing history dating back more than 40 years. And, of course, their most iconic production car utilizes a physics defying rear-engine rear-wheel drive layout. I'm sure there are more. Among the long-time fans and enthusiasts Porsche also is known for its variety. For a price, customers can choose from a wide array of custom options for both the exterior and interior. Even when certain limitations are apparently placed upon such options, certain buyers still might manage to get around these in order to produce their custom Porsche. These programs have gone under the name of Sonderwunsch (Special Wishes) and Porsche Exclusive.
The most common of these options is paint to sample, which typically draws on classic colors from Porsche's past (though the color doesn't HAVE to be a Porsche color) made available alongside whatever standard options are produced at the time. As prices for collectible Porsches have increased it appears that the number of buyers selecting a paint-to-sample exterior also has increased. Among air-cooled 911s it is very rare to come across a paint-to-sample example; among current production they are still rare, but you will have no trouble finding one. Some of that certainly is down to recency and increased production more generally, but I think there's more to it than that.
This 1986 Porsche 930 is not a modern Porsche so we remain in the realm of the extremely rare. It also has not stuck to only a paint-to-sample exterior.
Year: 1986
Model: 911 Turbo
Engine: 3.3 liter turbocharged flat-6
Transmission: 4-speed manual
Mileage: 29,654 mi
Price: $119,000 Buy It Now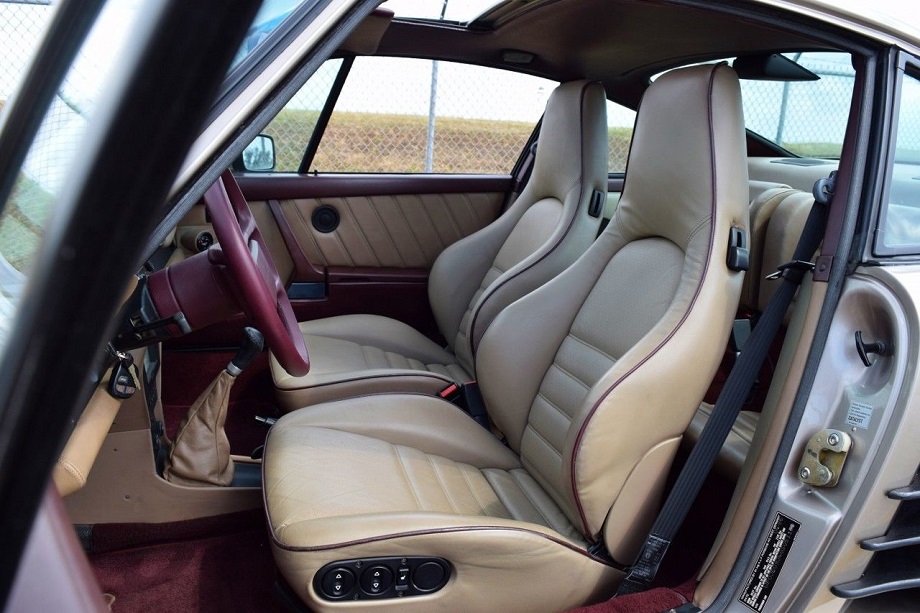 1986 PORSCHE 930 Coupe- Rare Special wishes tailored c

From the times where Porsche carefully build every car by hand and made every special wish come true.

This very unique, numbers matching car is a must-have-piece for any Porsche collection. A pristine time capsule from the 1980's.

Confirmed by our connections at the Porsche Factory and the COA, this car was custom tailored ordered through the special wishes program, with some unique and rare options including paint to sample in Platinum Metallic (655 93), full leather interior in deviating colors Wine Red and Beige with deviating color carpeting according to the custom tailoring options (program 98/99) .

Other factory M options include:

Heated sports seats

Limited Slip Differential

and Sunroof.

The previous owner kept the car garaged, and even had an enclosed trailer (painted in the same color of the car) that used to transport the car to various Porsche Club shows, avoiding road use and wear. It is a very well-known participant to PCNA events in Florida and was part of a Museum collection in Western Florida for several years. This pampered use and care are very well reflected in the condition and very low mileage.

The car is fully stock without oil leaks and including all the factory paint markings made at the factory when built. The anodized plating on the hardware is pristine and in new condition. It is a very solid driving car and has that new-feel expected in a car like this.

CoA included with the car.

With over 25 years of experience with Porsche in dealer management in the late 90's and early 2000's, I am always amazed to run into these finds of a golden era of air cooled sports cars from Zuffenhausen.

Serious Inquiries Call / Text Eddie 786-377-4331 or Peter 305-772-8635

Follow us on Instagram for live updates! @rmcmiami

Can Ship (Insured) Anywhere Worldwide if Needed.

Located in Miami, Florida 33126

Financing Available with Approved Credit

Trades Always Welcomed (UP or DOWN)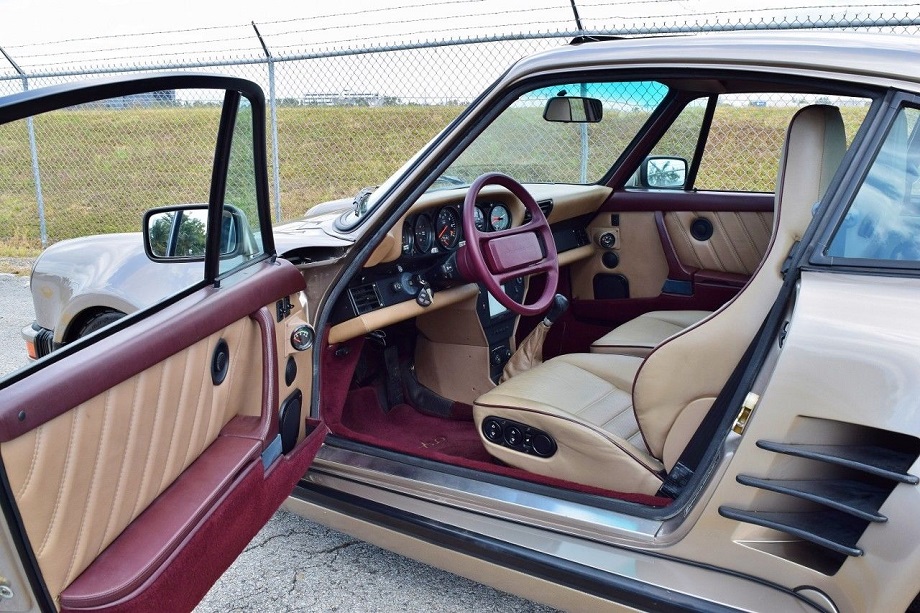 Purely with regard to condition this 930 looks fantastic. There's not much in the way of wear evident and everything looks clean and in nice shape. Given that it has fewer than 30K miles, we might expect its condition to be this good. But what about the custom bits? Well, if I'm honest, this wouldn't really be my favorite combination. The paint-to-sample Platinum Metallic exterior is fine. It's a lovely color and certainly shows well here. I wouldn't go out of my way to choose it as a paint-to-sample option, but I can understand the appeal. It also has the side strakes in the rear fenders a la the 930 Slantnose. I could do without those, but they look fine here.
The interior gets a little weird. The Beige/Wine Red combination isn't a bad one, but the way the colors are deployed here is kind of all over the place. The steering wheel, carpets, and parts of the door trim are Wine Red, while the seats, dash, and other parts of the door trim are Beige. The seats also have Wine Red piping. I don't mind deviating colors in the interior, but I'm not sure about this one. The steering wheel is what really throws me off. Ultimately, while unique I think this 930 would have looked great with an all Wine Red interior. The contrast with the exterior would be quite evident and Wine Red makes for a nice interior color. It's got a little more pop than Burgundy, but doesn't go the full bright red of something like Can Can Red.
This 930 is rare, I don't think there's much question about that, and there is value in rarity. It also appears to be very well kept and the mileage is quite low. If the interior is to your liking, then this definitely presents a shot at a very interesting example. I don't imagine you'll find many more like it. I can't say we would call it a classic design, but not everything was destined to be a classic.
-Rob