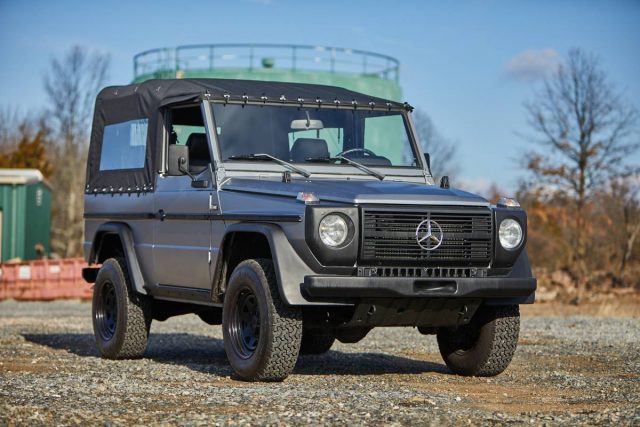 If you are shopping for a Mercedes-Benz G-Wagen, you have a couple choices. Those choices range from the military-spec models with steel floors and 65 horsepower to the "I had no idea that was even possible" G500 4×4² with portal axles and everything in between. Today's G for sale outside of Philadelphia is one of those military-spec models that has been softened up a little just to make living with one of these bricks on wheels a little more bearable.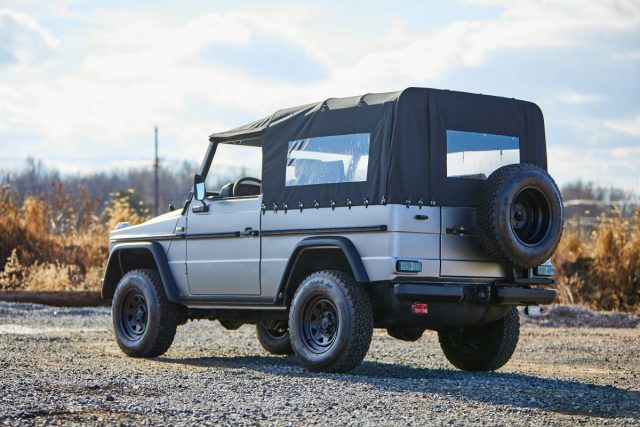 Year: 1987
Model: 240D
Engine: 2.2 liter inline-4
Transmission: 4-speed maunal
Mileage: 41,822 km (25,986 mi)
Price: $24,000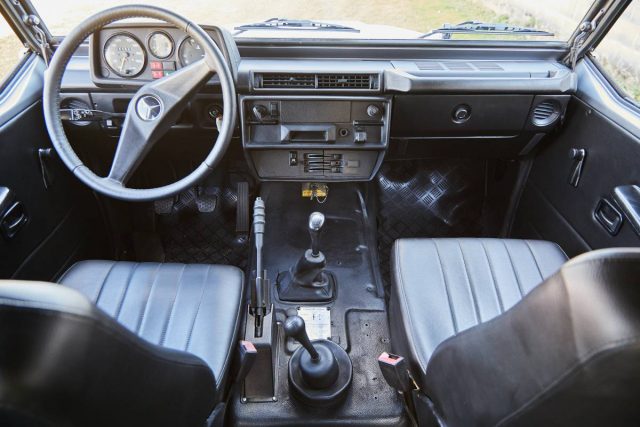 Well sorted 1987 Mercedes Benz 240 GD with only 26,XXX miles. Truck runs great and is a blast to drive. Everything works as is expected. Looks great with new interior, paint and soft top.

Power to the G-Wagen is provided by a naturally aspirated OM616 2.4 liter inline 4 cylinder diesel which is known for its durability. This is the engine that has received recognition for reaching the 1,000,000 mile mark without a rebuild.

The Transfer Case and Differential Lockers make this one of the most capable 4X4s on the market. Power flows through the transfer case which is adjustable on the fly – 4×2 High, 4×4 High, 4×4 Low. Front and Rear Differentials are lockable independently with pull knobs.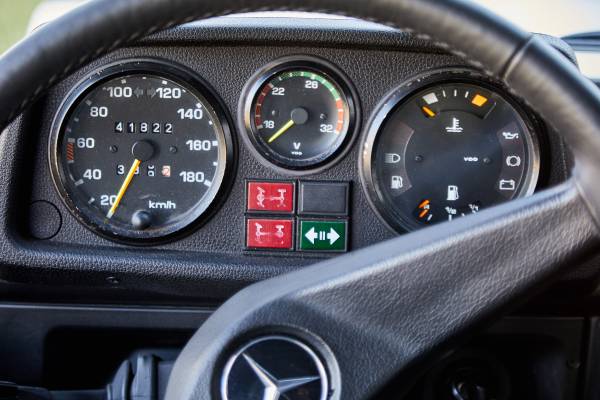 This 1987 240GD is a ex-military truck that has been modernized to the best of the sellers ability to make this G a little easier to live with day-to-day. It has a leather steering wheel and seats, a new fabric top and paint that isn't camouflaged. But truth be told, this thing is still quite Spartan. It still has the tiny OM616 diesel engine, no radio or air conditioning, the floors are still steel and the toughest pill to sallow, it has a top of speed of about 55 mph. When I say 55 mph, that doesn't mean it can cruise comfortably at that speed, that means at 55 mph that little 2.4 liter inline four is screaming at the top of it's little lungs. Of course this thing being a brick on wheels doesn't help things either.
The price of $24,000 is fairly reasonable for a military 240GD that has been gone through and this specific truck is probably one of the nicest ones I've seen. In my opinion, I'd be spending that $24,000 on a G that is much more livable than this one. Unless I really wanted a G-Wagen that I could take the top off of, there are probably much better routes to take to get your G-Wagen fix.
– Andrew