Earlier this month, Carter looked at a 1979 BMW 733i Limousine that was an interesting car to say the least. Like he mentioned, it is really tough to top Mercedes-Benz when it comes to limousines, both aftermarket and factory. I personally think a factory Mercedes Pullman is without question the best limousine in the world, but some aftermarket companies have figured out how to make a nice product as well. Today's car originally passed muster, but like all things, didn't age all that well.
This 1987 560SEL up for sale in The Hamptons was converted to a limousine by Carat Duchatelet. Carat Duchatelet was a French company (now Belgian) that converted Mercedes S-Class into limos and other armored vehicles while adding their own special touches. This car was stretched to add a center divider as well as changed out the interior color to something a little more creamy. The entire car screams 1980s and I have come to find out that this car has an option I have never seen before on a Mercedes limousine: a calculator holder!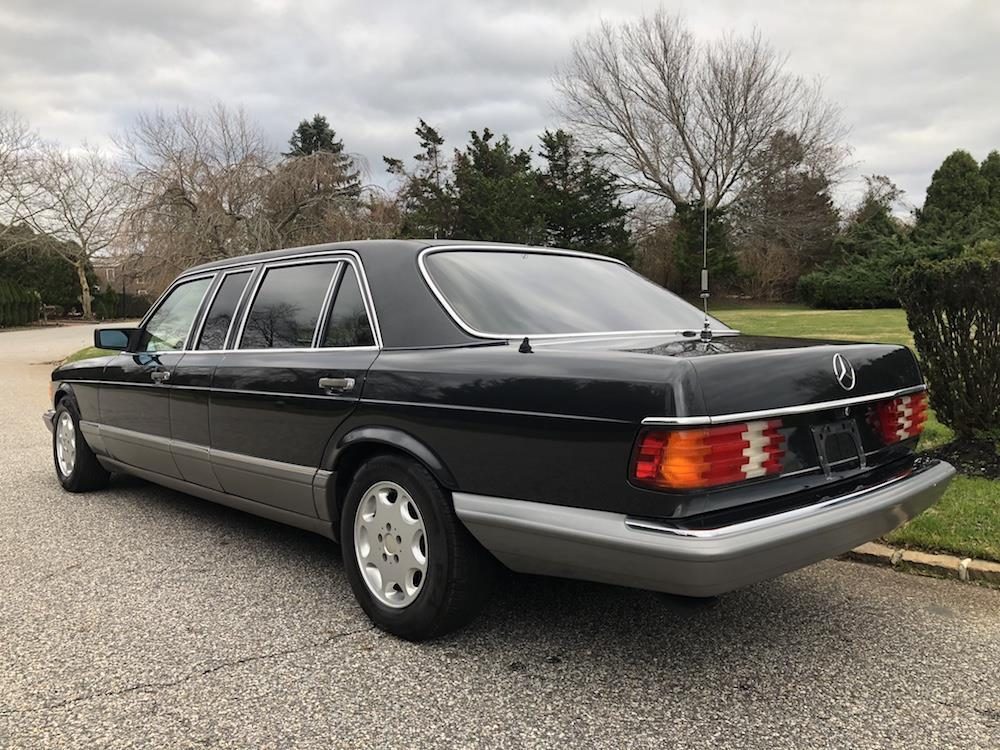 Year: 1987
Model: 560SEL Limousine
VIN: WDBCA39D5HA291004
Engine: 5.5 liter V8
Transmission: 4-speed automatic
Mileage: 43,733 mi
Price: $39,000 Buy It Now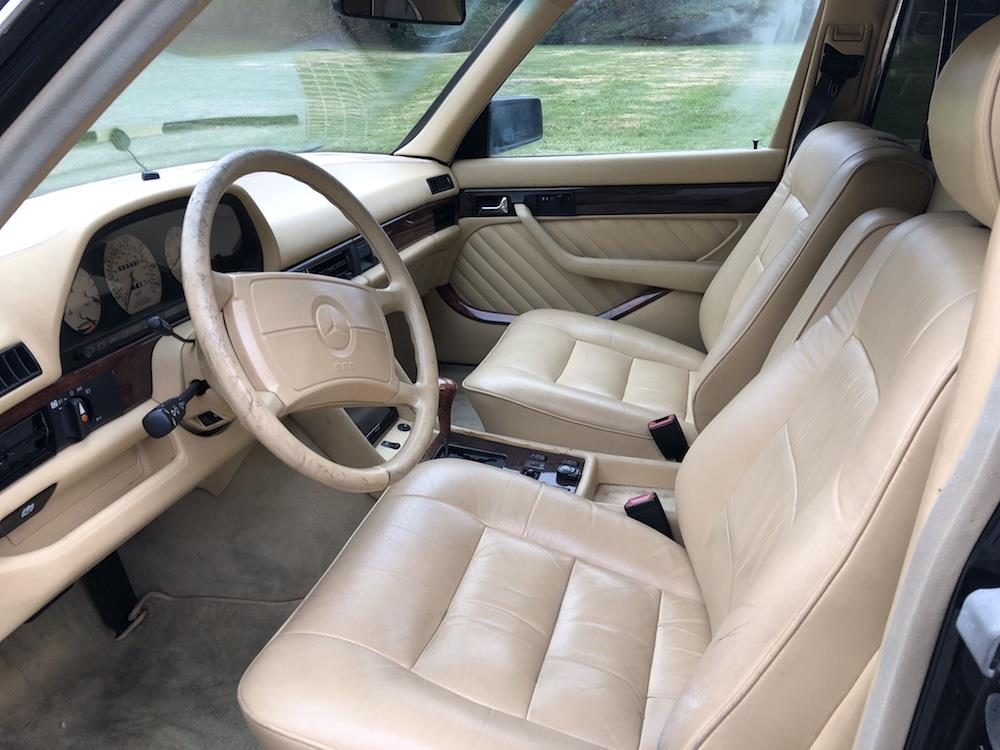 This is a 1987 Mercedes Benz 560SEL that has been modified by the world famous Carat Duchatelet limousine company. Carat Duchatelet is a Belgian manufacturer that services numerous royal families, heads of state and top businessmen around the globe. This particular example has 43k original miles and was commissioned by one of the biggest boxers, and then owned by a famous magazine publisher in Beverly Hills. The vehicle has modern features like top of the line sound system and back-up camera installed. It runs and drives great like any Mercedes with only 43k miles would. For more information, please call 631-318-7681.
In 1987 I'm sure this thing was mighty impressive but now 31 years later, not so much. Up front there is a generous amount of cream coloring on everything, including the steering wheel dashboard and gauge cluster. The steering wheel has the typical wear despite just 43,000 miles, but time is undefeated when it comes to leathers and dyes. In the rear, the amenities are actually not that bad with the pull out wood tray tables and two 12v outlets in the center console section. The big swooping center armrests opens up to find the calculator inside the calculator holder along with some cup holders and other little storage bins. The rear sunroof is a really nice tough that you don't often see and they even put in a head unit on the ceiling so you can control the audio from the rear. Even though this isn't a factory Mercedes job, this looks like it wasn't hacked together like most limos I see. That probably has a lot to do why Carat Duchatelet is still around today and didn't go belly up 30 years ago like most coachbuilders did.
The nearly $40,000 asking price seems very high. There just isn't a market out there of people looking to drop a ton of money on old limousines. Limos are built to have a shelf life of a few years and then their value is reduced to nothing. No one wants to own a limo because they become incredibility dated and are a pain in the butt to own. Unless you are talking about a 600 Pullman, these just aren't cool and even kind of tacky now. Even if you wanted a limo, you can get the W220 S500 factory Pullman for around the same price and have a much better car that even seats two more. I just don't understanding where the number $40,000 came from because it just isn't happening for this car.
– Andrew