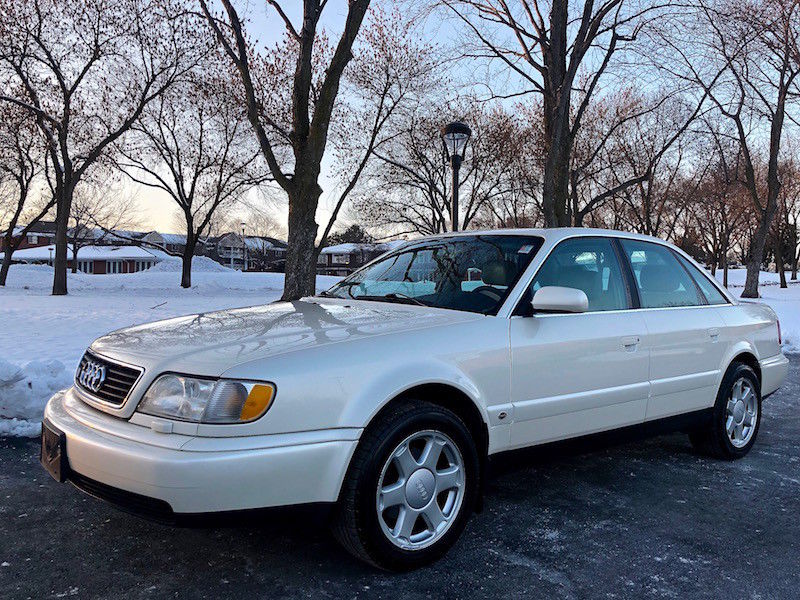 Update 1/17/19: The white S6 listed as sold for $8,900.
If you weren't paying attention, a few weeks ago we saw a record high price (since they were new) for a C4 Audi. It was a particularly impressive 1993 Audi S4 with a scant 12,000 miles on the odometer, and it sold for $33,000. If that sounds like a lot, I'd wager it was still a relative bargain. Find an equal contemporaneous M5 or 500E, and you'd likely have to add a "1" in front of that sales number to take it home.
So here we are looking at two turbocharged quattro sedans of the same ilk. Both are the revised S6, both are well presented, but both are also driver-quality, with far more miles than appeared on the S4. Which is the one to take home? Let's start with the late build 1995.5 in Pearlescent White Metallic: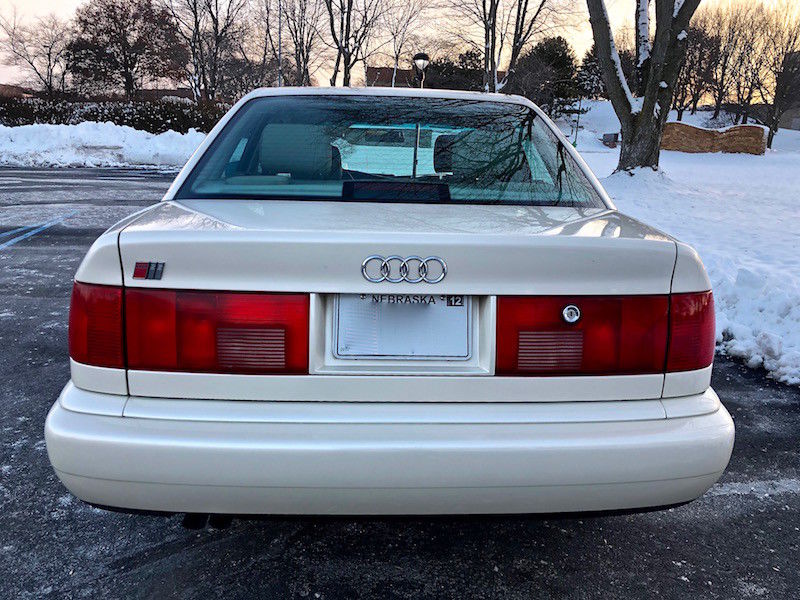 Year: 1995.5
Model: S6
VIN: WAUKA84A8SN121739
Engine: 2.2 liter turbocharged inline-5
Transmission: 5-speed manual
Mileage: 144,026 mi
Price: $8,900 Buy It Now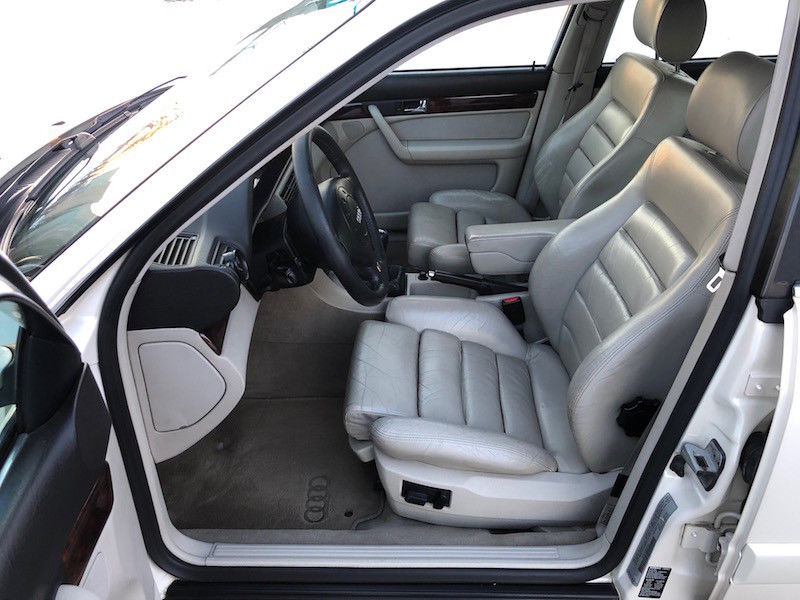 1995 Audi S6 " URS6 "

Odometer Reading: 144,026 Actual Miles

Title: Clean & Clear (3 Owner Car)

Engine: 5 Cylinder 2.2L 20 Valve Turbocharged (AAN)

Transmission: 5 Speed Manual

Drivetrain: Quattro (Audi's Legendary All Wheel Drive System)

MPG: 18 City / 23 Highway

Exterior Color : Pearl White

Interior Color : Tan Leather

VIN: WAUKA84A8SN121739

Build Date: 11/95

Options: Memory Driver Seat, Power Seats, Power Mirrors w/ Auto Reverse Dip, Heated Side Mirrors, Leather Sport Seats, Heated Front Seats, Heated Rear Seat, Electronic Climate Control, Front & Rear Fog Lights, Front & Rear Defrost, Glass Sunroof, BOSE Premium Sound, 6 Disc CD Changer, 5 Speed Manual Gearbox, Halogen Projector Headlights, Factory Phone, Power Windows, 16" Alloy Avus Wheels, Headlight Washers, Audi Delta Radio, Air Conditioning, Wood Grain Trim, Carpet Floor Mats w/ Audi Logo, Central Locking, 3 Spoke Leather Sport Steering Wheel, Driver & Passenger Airbag, White Face Gauges, Telescoping Steering Column & Much More.

Service, Maintenance & Upgrades

-VDO Vent Mount Boost Gauge

-APIKOL 1.8T Ignition Coil Conversion

-SAMCO Boost Hoses

-ContiTech Timing Belt Service w/ Water Pump

-OEM Turbocharger

-OEM Front Struts

-OEM Parking Brake Cables

This gorgeous URS6 has a thick folder full of records and receipts. Recently replaced front struts, parking brake cables, cooling system components, turbocharger, etc. Timing belt service completed along with water pump and all associated components. Turbocharger was replaced at 100k miles with original BorgWarner unit.

$8,900

Call us at 402.819.7706 or email us at admin @slinemotorsports.com we will be happy to answer any questions you might have and setup a test drive.
Appearing nearly stock, modifications to this '95.5 have been reportedly limited to a 1.8T coil conversion, boost gauge and Samco hoses. I'd wager that if not currently, this car has at least had a remapped ECU at some point as well, even if not listed. Important maintenance and big-dollar repairs are also included in the history, and the seller also has at least some of the records. Nits? Probably the one drawback for some is the color combination. I'd venture that Pearlescent over Ecru probably ranks as the least sought colors individually, and I'm not sure it gets better when they're combined. But the presentation is smart, the car looks clean and well taken care of, and the price – unthinkable a few years ago at nearly $9,000, suddenly seems reasonable as we head into 2019. Are there any other options?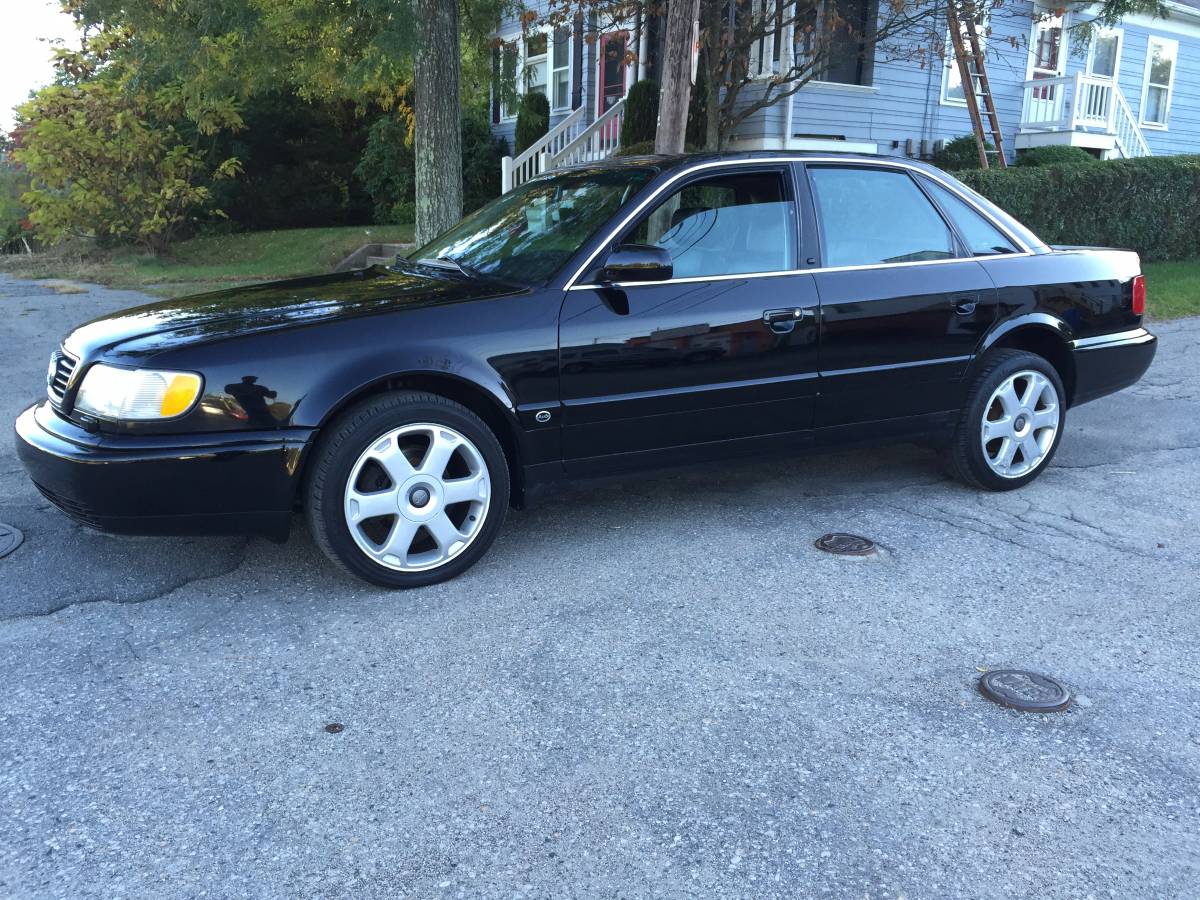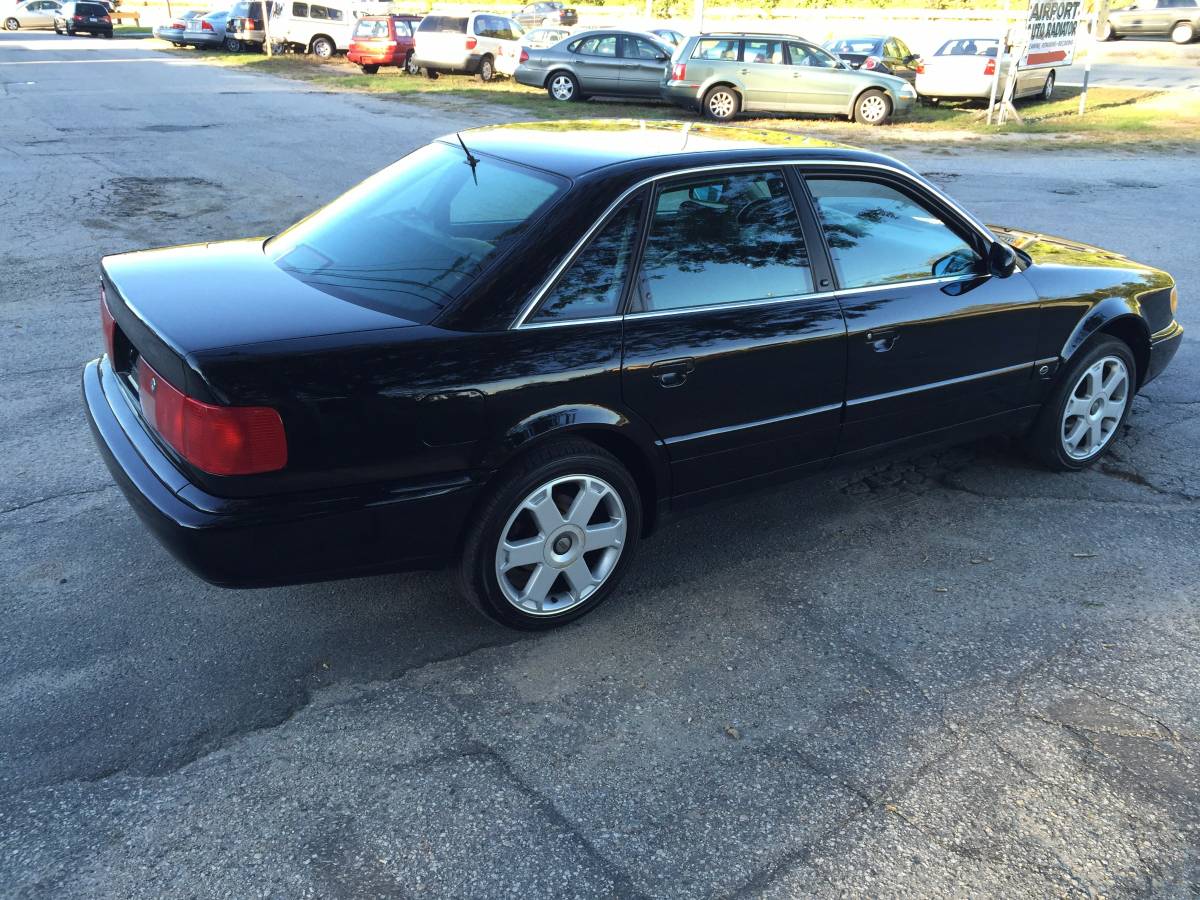 Year: 1995
Model: S6
VIN: N/A
Engine: 2.2 liter turbocharged inline-4
Transmission: 5-speed manual
Mileage: 145,981 mi
Price: $8,499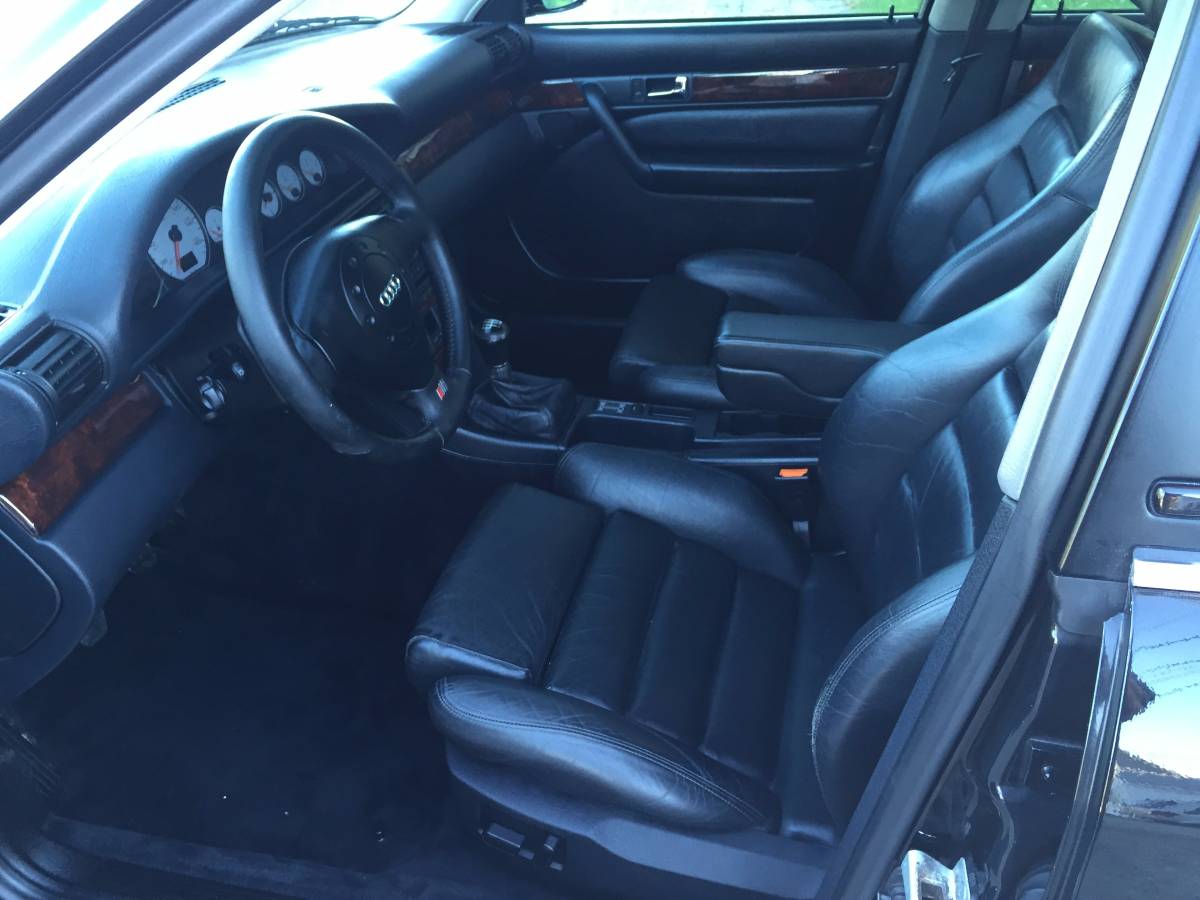 1995 Audi S6 Quattro Rare find, Excellent Condition. Fully Loaded, big stereo. Everything works. Upgraded transmission 01E 6 speed. 17″ avus wheels. Just serviced all new fluids, filters. Alternator and battery. Brakes all around. The timing belt was recently changed. Ready to go. 145,000 miles. Credit cards and trades accepted call or text for more info. 401-218-5998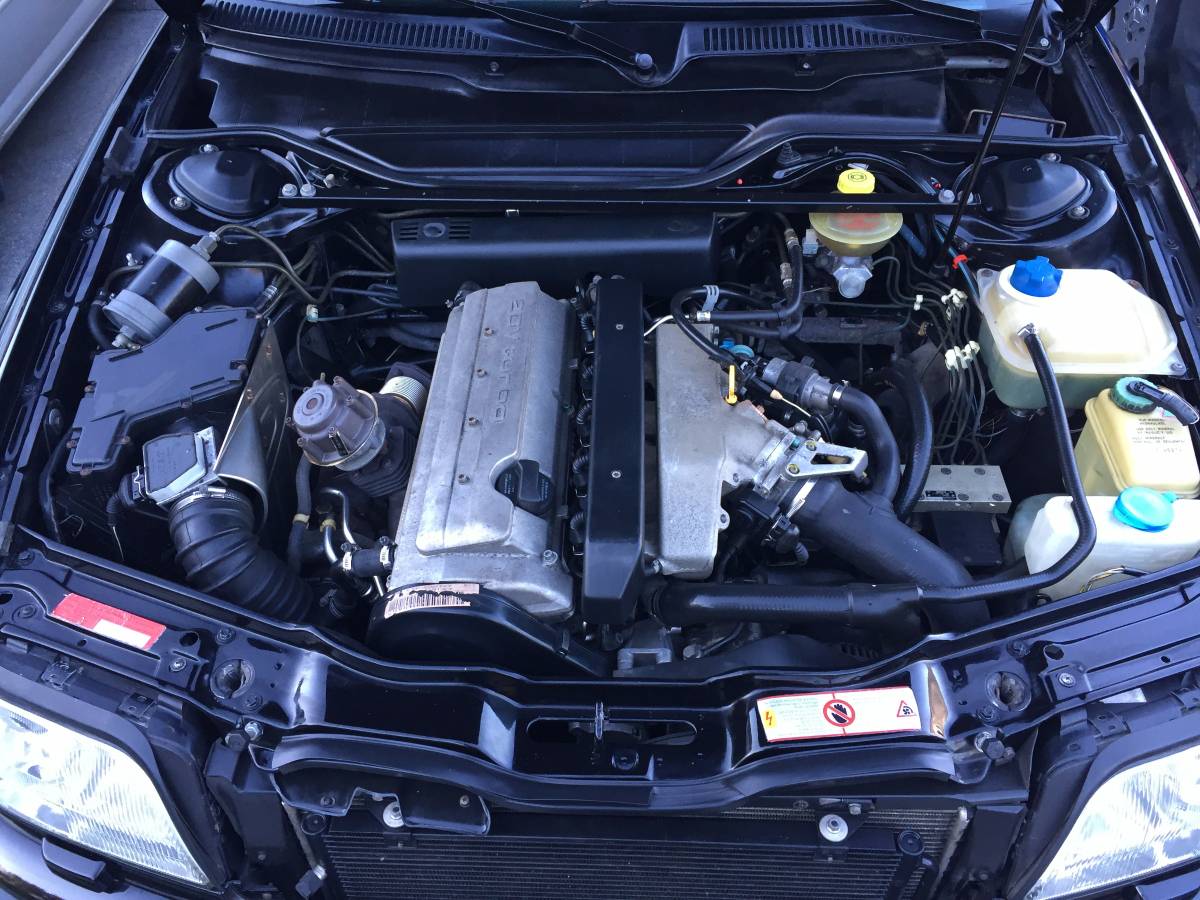 This car is interesting to me as I've seen it in person several times over the past few years. Notably, it's also been for sale that entire time. Currently the price is as low as it's been at $8,500, but the fact that it hasn't moved to this point probably is indicative that it's overpriced. The black/black combination will be more appealing to some, and this is an early '95 so it retains the differential lock and infrared remote locking (to those who care). More significant are the upgrades; the 6-speed conversion was probably to repair a damaged first gear (notorious in early S4/S6), while the look is beefed up by B5 S4 17″ Ronal Avus wheels. While those wheels work well on later models, if I'm honest I really don't think they look quite right on pre-98 Audis. A great fix would be to source early Speedline S8 wheels from Europe, as they match the 16″ version of the OEM wheel. Another option would be to keep an eye out for Boleros which really look stunning on this package, or an easy solution would be to resort back to early Fuchs 16″ forged S4 wheels.
Which is the winner? To me, the Pearlescent car is better presented. The 6-speed swap is neat on the black car, but otherwise all things being equal I'd take the known maintenance of the later chassis over the big stereo in the black car. Besides, there are always vinyl wraps! As M5s and 500Es continue their value climb, these C4s have maintained their affordability and both of these cars look like solid options that won't break the bank.
-Carter