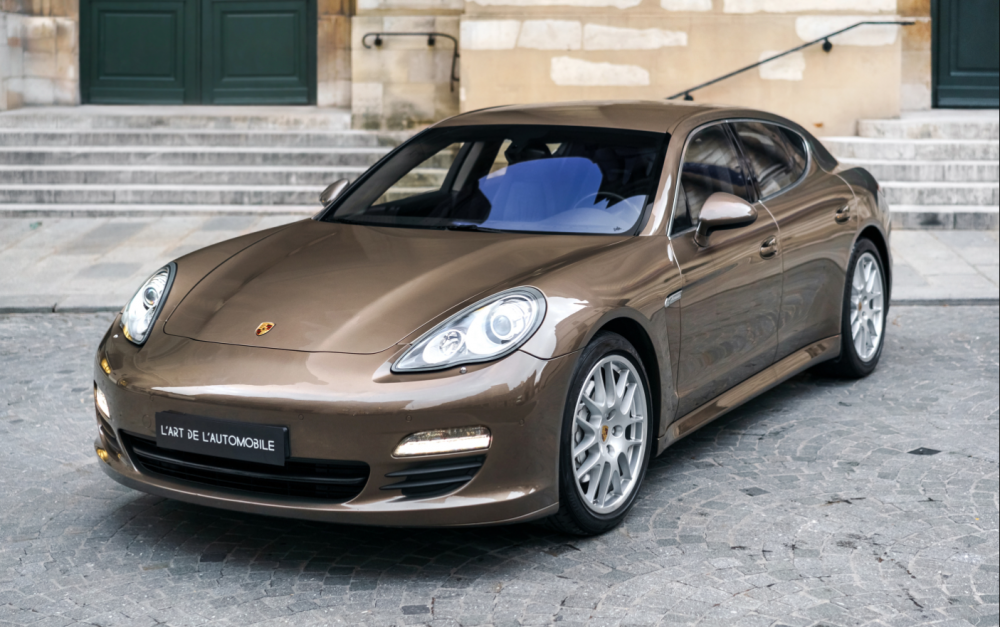 The launch of the Porsche Panamera back in 2010 naturally came with mixed reviews. The purists saw it as another money grab and called it ugly, while others saw it as a way to still get their Porsche fix with four seats without buying a Cayenne. Porsche themselves saw it as an attempt to broaden Porsche's appeal beyond that of hardcore fans, and most importantly, make more money. It was a nice enough car, but even to this day, people call the rear end styling a disaster that the designer threw in the towel on. None the less, Porsche cranked out the typical lineup of a base model, 4, S, 4S, GTS, Diesel, Hybrid, Turbo, and Turbo S options. That totaled five different engine setups if you are counting, and almost every single one of them came with the 7-speed PDK or 8-speed Tiptronic S transmissions. However, there were a few unicorn 6-speed manuals out there in the wild. Word is there were only 146 in total, 50 examples in base model and 96 in V8 Panamera S trim. Today, we found of those 96 up for sale in Paris, France of all places. Be warned, this is not your typical used Panamera for $28,999. Very far from it.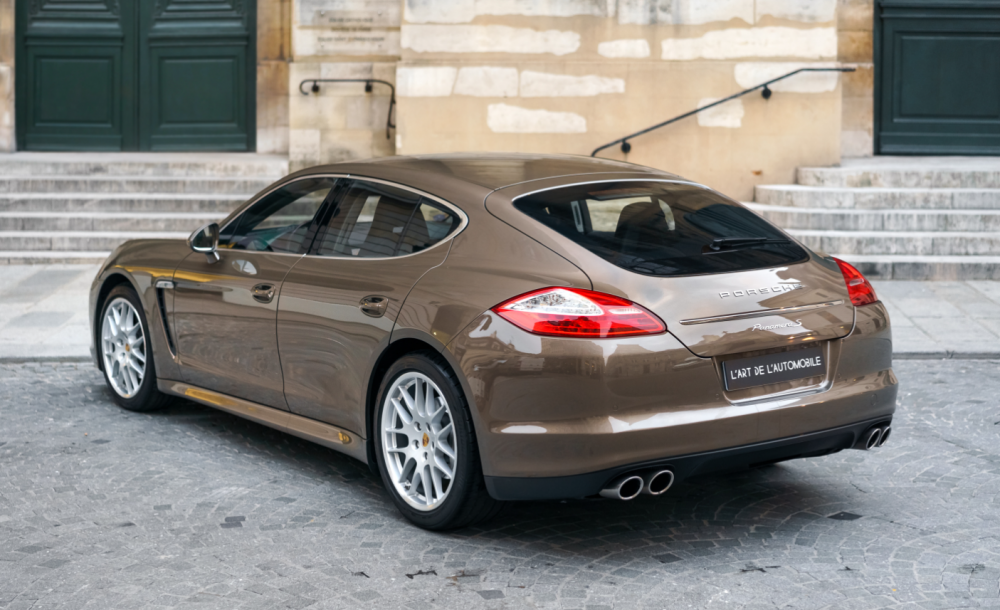 Year: 2010
Model: Panamera S
VIN: N/A
Engine: 4.8 liter V8
Transmission: 6-speed manual
Mileage: 49,610 km (30,826 mi)
Location: Paris, France
Price: €69,900 ($79,067)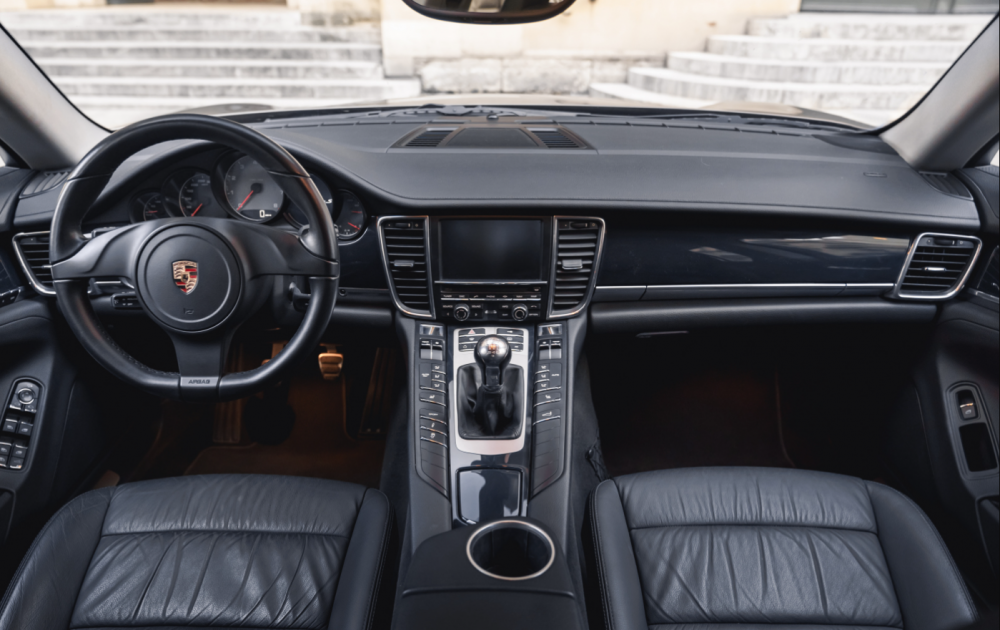 OPTIONS
676F TV tuner
213F Ski bag
509F Fire extinguisher
658F Servotronic
810F Floor mat
367G Comfort seats 480G
Manual
gearbox
534S Alarm system 671F Voice control
446F Wheel trims
425F Rear wiper
693F Charger 6 CD / DVD
867F Automatic tailgate
565F Rear side airbags
567S Gradient tinted windshield
537F Driver's Memory Pack
870F Universal audio interface
573G Automatic climate control
641F Electronic logbook
413G 18-inch Panamera S rims
490F Audio Plus package with CD
holder 343F Heated seats front and rear
636F Front and rear parking assistance
865F Sound-absorbing and heat-insulating
glazing 841G 3-spoke sport steering wheel in smooth leather
674F Vehicle Tracking System
pre-equipment
619F Mobile phone preparation 549F Roof transport system for Coupe
598G Door sill guards aluminum
206F Electrically retractable tow
bar 475G Porsche Active Suspension Management (PASM)
899F ISOFIX mounting for child seat on passenger seat
482V Tire pressure monitoring system (TPM)
585F 2 retractable cup holders above the glove box
P23F Porsche Communication Management (PCM) including navigation module
947F Soft leather seat center bands (in conjunction with standard interior)

INFORMATION
New tires
Superb condition
Rare configuration
Book, instructions, duplicate keys
One of 96 copies in mechanical box

Monitoring and maintenance:

On 06/13/2013 at 24,747 kms – Center Porsche Saint-Maur
On 08/16/2020 at 45,263 kms – Porsche Center Reims
On 06/14/2021 at 48,071 kms – virgin technical control

Unveiled at the Shanghai Motor Show in 2009, the Porsche Panamera is the German firm's first grand touring sedan. Now an essential model in the range, the Panamera is a luxury car capable of transporting four or five people in the greatest comfort. In its first phase, the Porsche Panamera S is equipped with an atmospheric 4.8L V8 developing 400 horsepower, reaching 100 km / h in 5.6 seconds for a maximum speed set at 285 km / h. The car weighs 1770 kg empty and is 4.97 m long.

A manual transmission version of the Porsche Panamera was offered in the catalog between April 2009 and April 2013, only on the first phase. The 6-speed gearbox truly transforms the driving experience of this luxurious sedan, giving it a more lively and sporty character. In total, only 146 copies of the Panamera will be equipped, 50 in V6 and 96 in V8, including our superb example. It is a successful variation, and very popular with collectors.

The car is painted in the beautiful Topaz Brown metallic color, with an all-black leather interior. It has an impressive list of options, including parking aids, sports steering wheel, nice rims, sound system Plus, active suspensions, and this Panamera comes in superb condition. Having benefited from a very major overhaul in the network during the summer of 2020, it is in perfect working order, is equipped with 4 new tires and has traveled less than 50,000 kilometers. In a very elegant configuration, this extremely rare Panamera S in a manual gearbox represents a rare opportunity for any discerning enthusiast.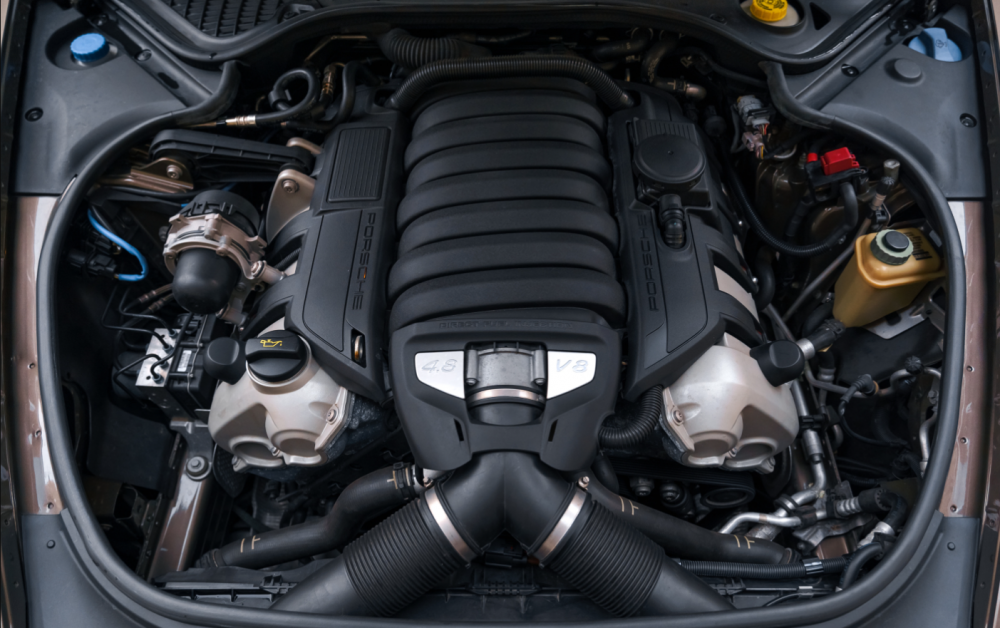 If every Panamera looked this good, they'd be a lot more popular. This one in Topaz Brown Metallic with the 18″ wheels looks downright handsome compared to other setups we've seen. Although let's be honest – we are here for the only thing: that 6-speed manual transmission. None made it to the US market so you can give up any hope on that, but I'm actually curious if they were special-order only options for VIPs or some other sort of testing. I can't imagine Porsche building thousands upon thousands with the auto gearboxes but then have to stop and switch over the parts once one of those rare 146 cars came down the line. In a world where production planning and parts inventory process is extremely controlled, making just a tiny change is one thing, but putting an entirely different gearbox is a whole other ball game.
Of course, this one is not cheap. A 2010 Panamera S with average miles can be had in the mid-$30,000 range right now, but this one is offered at nearly $80,000. I know Paris is expensive, but this is shockingly expensive. Yes is it is extremely rare, but this is still a forgettable Panamera that probably no one will care about in terms of Porsche given how many they made and continue to roll out with new generations. Yes, I do think the 6-speed cars will be cool to have, but $80,000? C'est la vie.
– Andrew