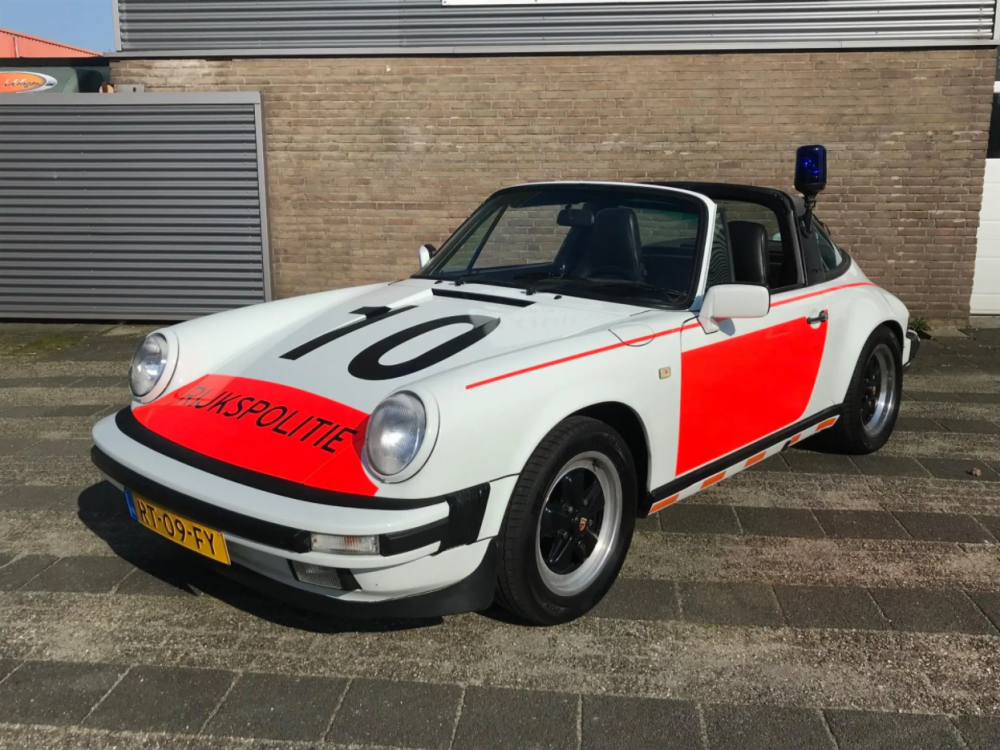 "It's got a cop motor, a 3.2 liter flat-6 plant, it's got cop tires, cop suspensions, cop shocks. It's a model made before catalytic converters so it'll run good on regular gas."
Okay, so maybe that wasn't the exact quote, but you get what I'm saying. What we are looking at is a 1987 Porsche 911 Carrera Targa modified to be used by the Rijkspolitie. What exactly is the "Rijkspolitie?" They are the state and national police of The Netherlands. The story goes that post-WW2, Dutch motorways lacked a speed limit and required police cars to keep with whatever was roaming the highways then. Their solution? Call Porsche and order a bunch of 356s to convert to police cars. Apparently they were happy with this arrangement as this practice continued all the way up until the 964 chassis and even included the 914 and 924 as well. A total of 507 Porsches went into police service, making it the largest Porsche police car fleet in the world. Over the years, some of these cars have trickled into private ownership and trade hands every now and then. This Carrera Targa up for sale has all the cool touches, but also comes with a giant price tag.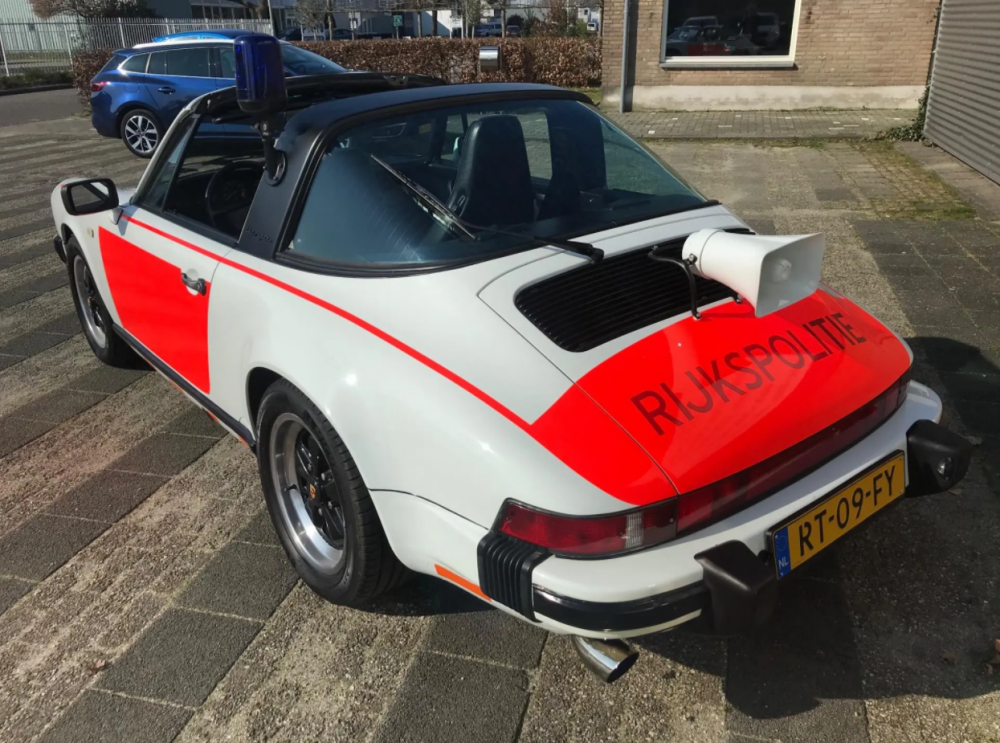 Year: 1989
Model: 911 Carrera Targa
VIN: N/A
Engine: 3.2 liter flat-6
Transmission: 5-speed manual
Mileage: 248,490 km (154,404 mi)
Location: Boxtel, Holland
Price: € 89.500 ($104,510)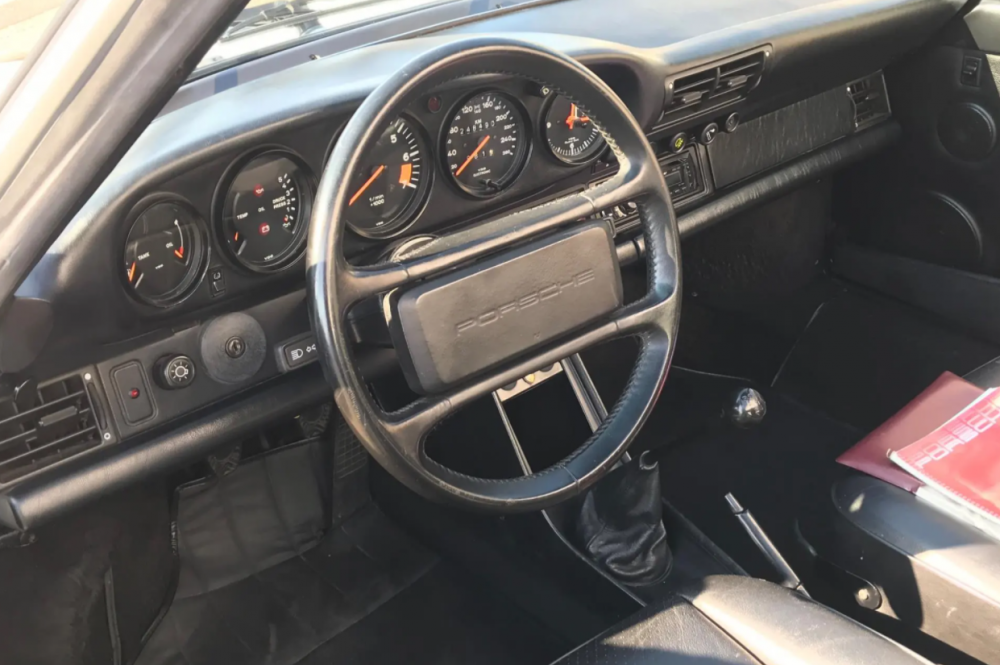 Original State Police Porsche 911 3.2 G50

An exemption has been issued for this Porsche to be allowed on the road.
All papers and certificate are included.

Year of construction 1987

Full history

Neat condition, the car drives and shifts well.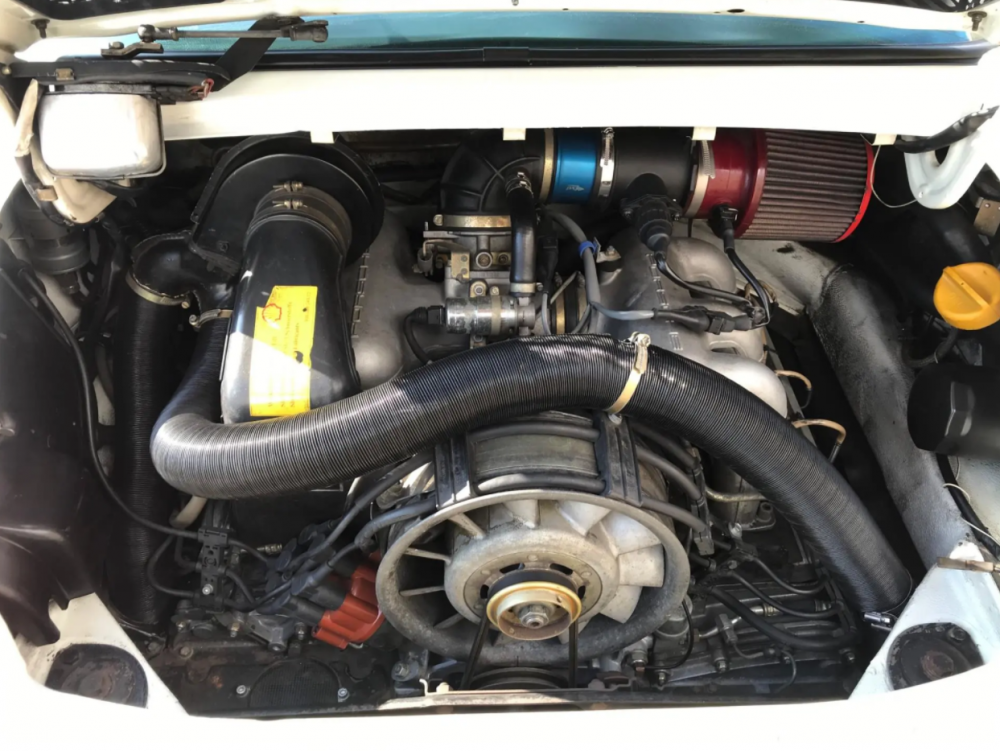 It looks like outside the graphics, rear loudspeaker, and light, this one is stripped of anything police related. The condition looks good, especially for 155,000 miles, but you can probably guess what kind of life this car has led. What isn't a guess is how crazy this price is. If this was just a regular 1987 911 Carrera Targa with 155,000 miles, I'd throw it around $40,000. This car is not anywhere near $40,000, as it has an asking price of $105,000. I guess there are some comps out there as this one hammered in the $70,000 range, but has far more police equipment so show off. So while a cool piece of history, probably a little pricey.
– Andrew