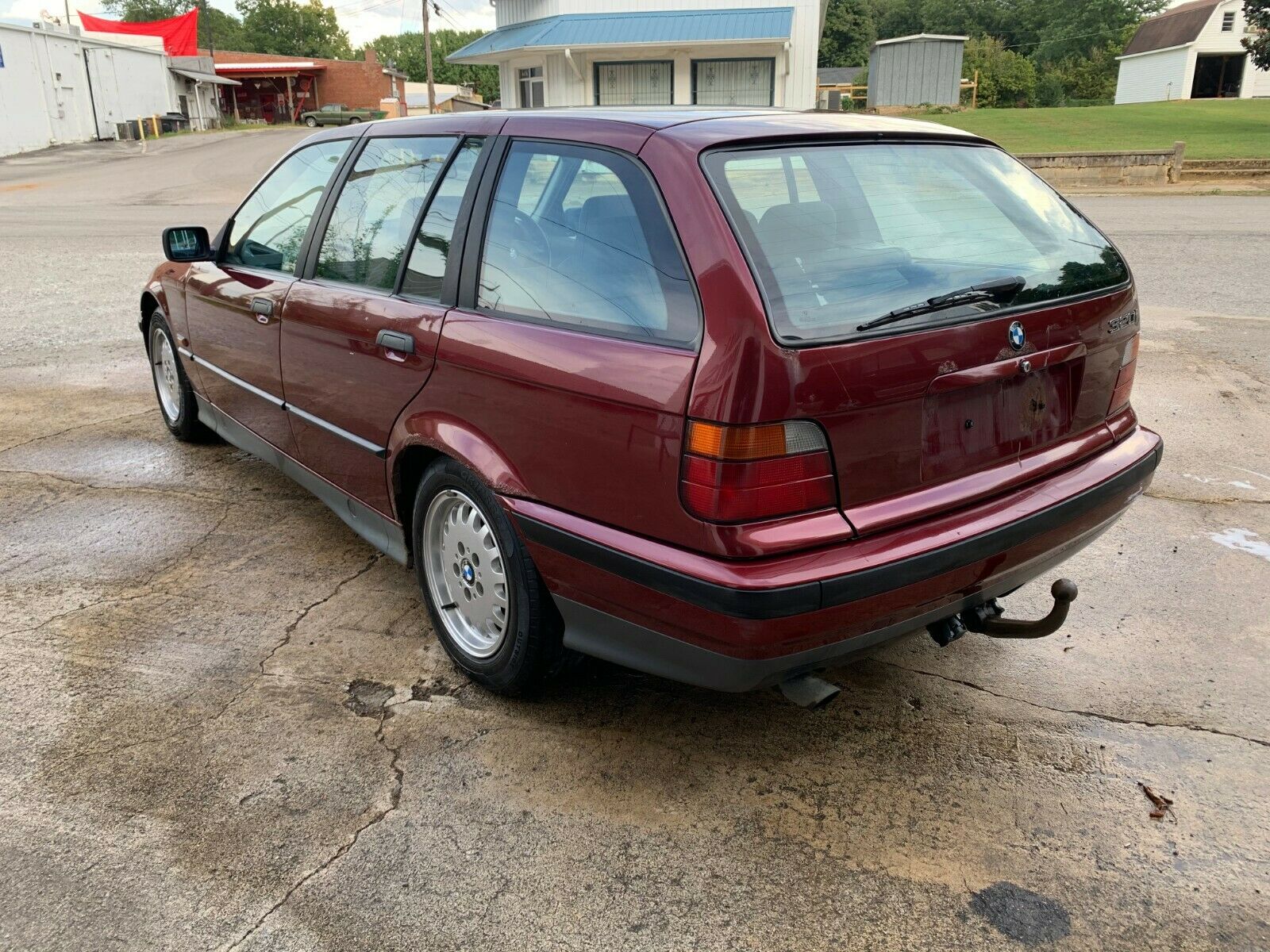 We've covered just about every generation of 3-series wagon here, barring new ones. The E30 is most popular to import these days, and the E46 introduced the US market to the idea that BMW made smaller, fun wagons too; but in between, the rest of the world got to enjoy the neat looks of the E36 Touring.
So here we are; it's 2020, and that means cars that were produced up through November 1995 are a lot easier to procure and import. And that's exactly what someone did with this Calypso Red Metallic 320i Touring, produced for the UK market in April 1995. Now that it's here, is it the one to get?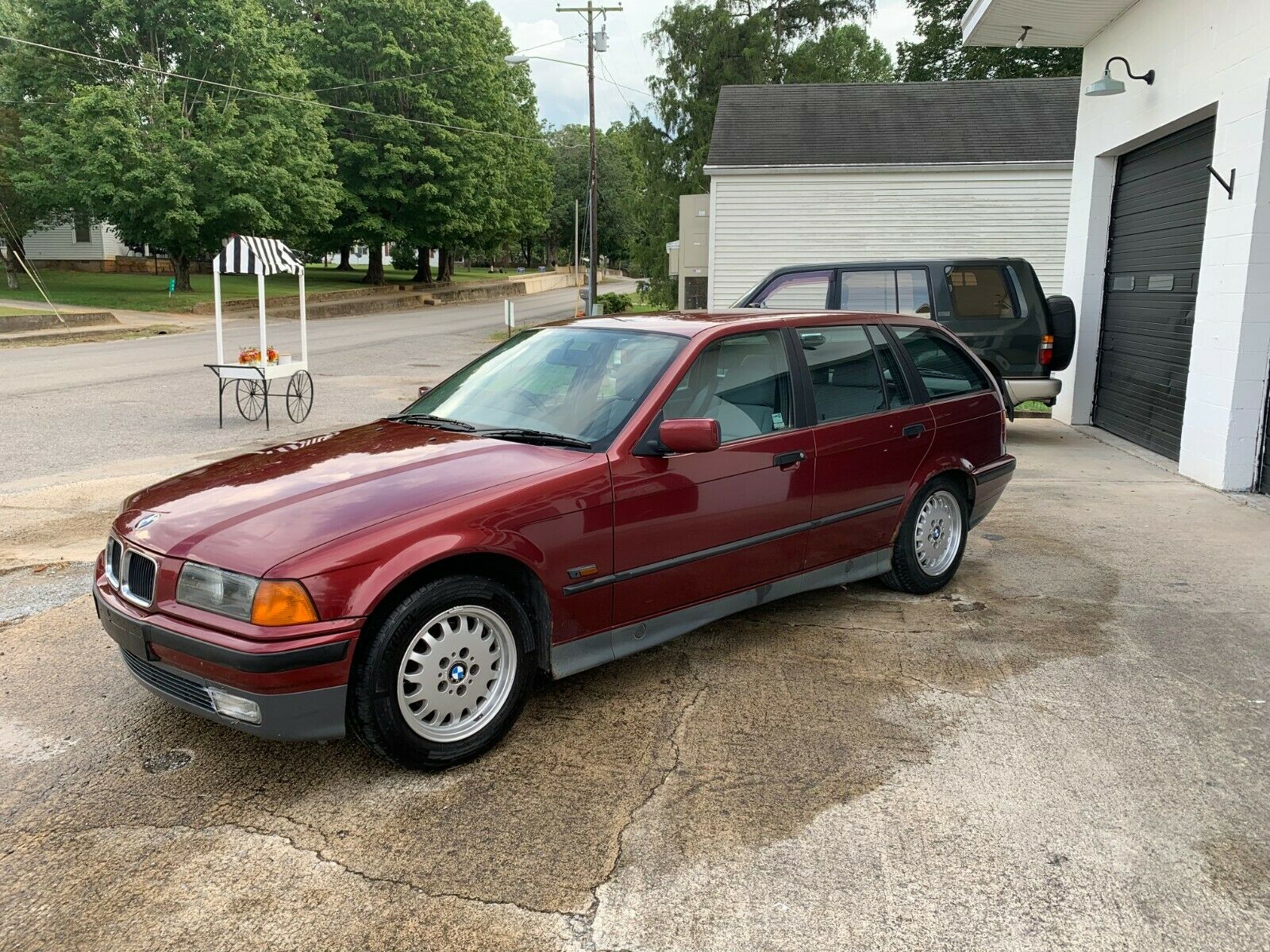 Year: 1995
Model: 320i Touring
VIN: WBACE62020EU80072
Engine: 2.0 liter inline-6
Transmission: 5-speed automatic
Mileage: 134,000 mi
Location: Huntland, Tennessee
Price: $8,500 Buy It Now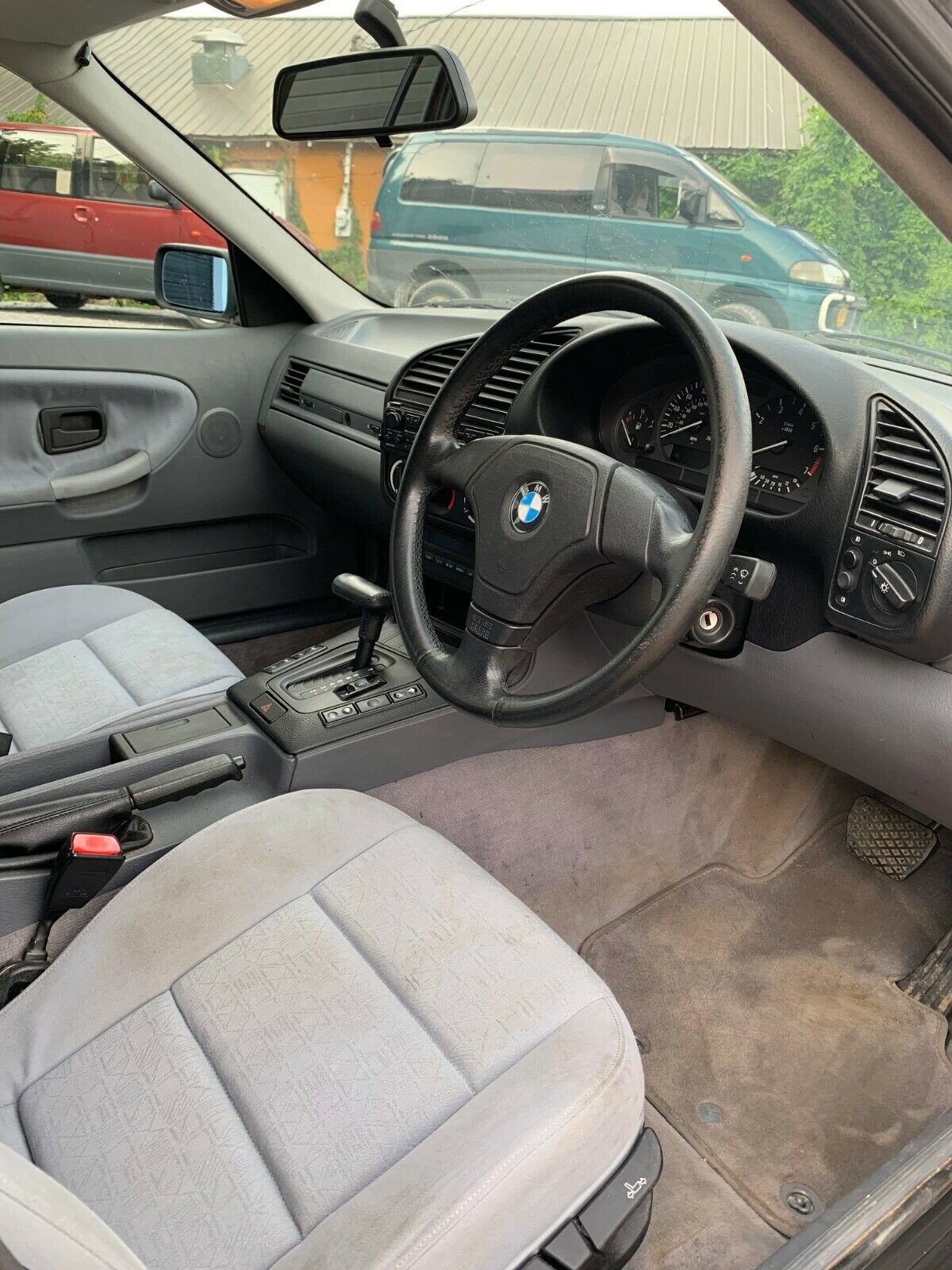 Up for sale is a 1995 BMW 320i Touring Wagon. This is one rare vehicle. BMW brought the E36 body style sedan, coupe and convertible to the USA but never shared the Touring wagon with America. It really is a shame because these are a gem. Not only can they out handle most modern cars but they can do so with the rear seats folded down and the back filled with gear. This BMW has only been in one family since new and has all of the original owners manuals, three keys and a large stack of service records from new. Most of the service records are from the BMW dealer in the UK, where this vehicle is from. This BMW has the M52 inline six cylinder which is silky smooth and has ample power. This BMW has just been serviced with a new battery fitted, new parking brake installed, new radio, and a new hood latch mechanism. This BMW has only covered 134,000 miles but drives like a vehicle with a lot less. This wagon has never been used as a postal vehicle and has ZERO postal route miles on it. This is the only Calypsorot paint job 320i E36 touring in America.

​

Price is $8,500 + tax, title and licensing.

​

(STOCK #9)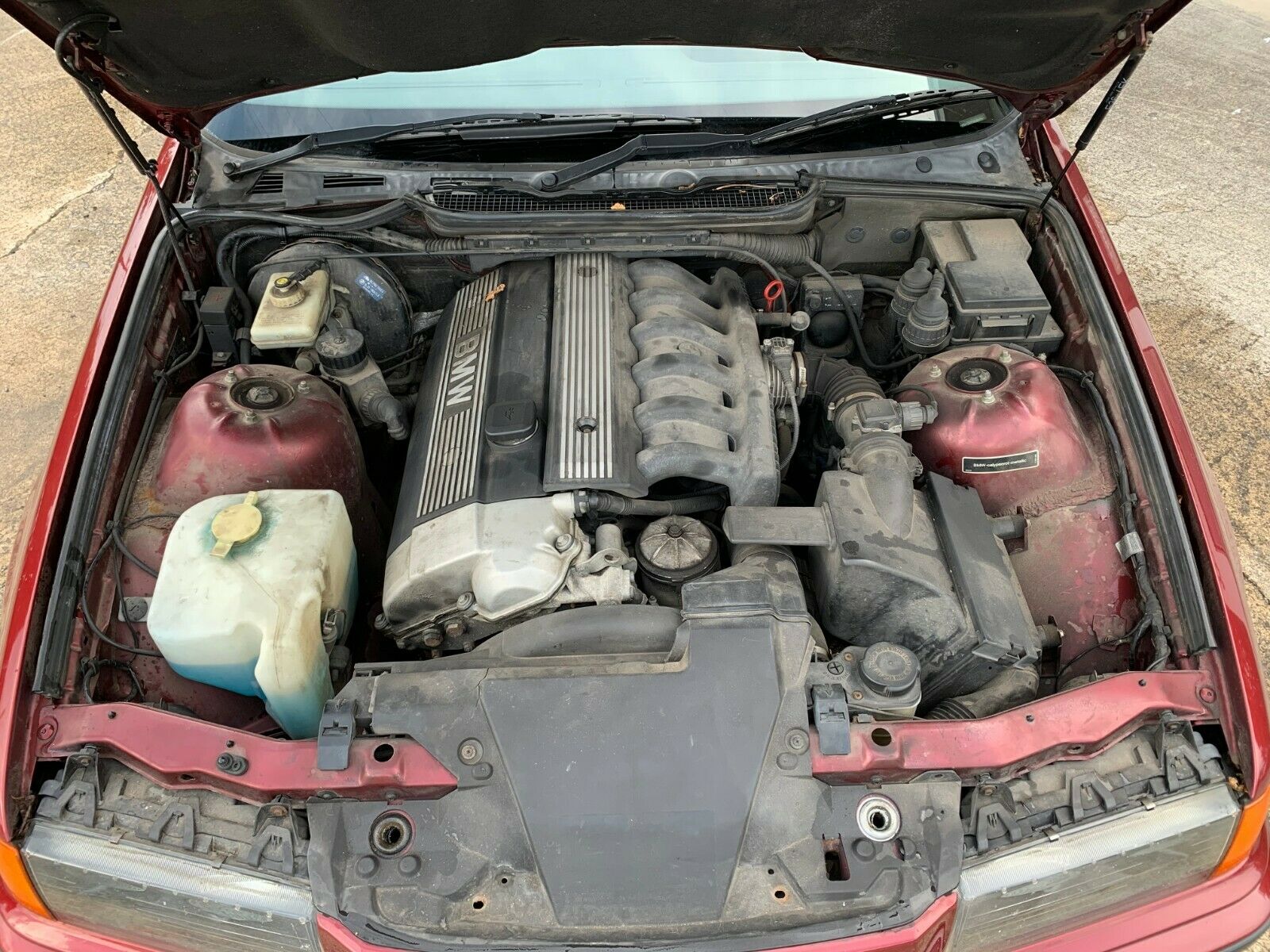 Under the Calypso exterior, this car has Clover cloth seats and options are pretty minimal; sunroof, power windows, sport steering wheel, outside temperature indicator, and front fog lights. Under the hood lies the M52B20, an engine never brought to the states. It develops a smoothly lazy 148 horsepower and 140 lb-ft of torque from its six cylinders; barely more than the 1.9-liter M44 inline-four did in the US-market 318is. Hooked to the automatic gearbox, you won't win many races. But obviously rarity is the word of the day, and this is all about the fifth door with fold-down rear seats. It's neat!
That out of the way, there's the small – or not so small – matter of the price. A ratty E36 hits Craigslist these days for about $1,500. This one is advertised at over five times that, and the condition…well, it's not great. There's a lot of obvious rust from what's shown and the car just doesn't look like it was particularly well cared for. You'd be better off in my opinion looking for one with an importer yourself; they're easily found on eBay, like this '98 323i Touring for about 2k GBP (about $2,600); even after spending some money for importation, you're looking at a savings of a few grand for an example that is equally as rare and probably in better shape. The rub is, of course, that it's not yet legal for import, and this one already has the heavy lifting done – hence the jacked-up price.
-Carter