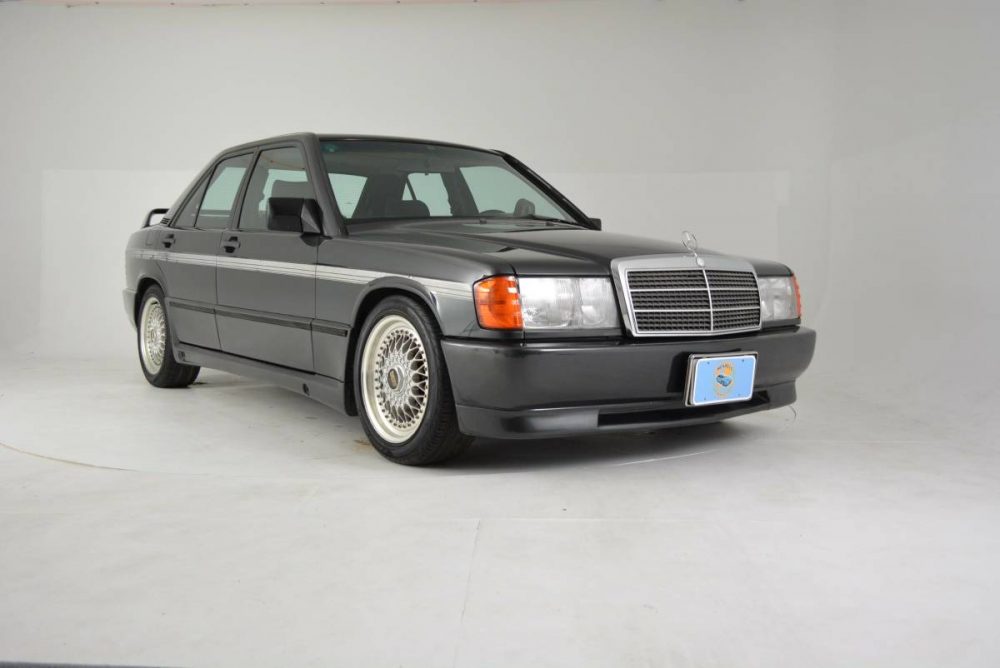 Update 3/6/18 – What appears to be this same car from July 2016 has appeared on San Francisco's Craigslist with a $15,000 asking price but little more information. Thanks to our reader Jeff for the spot!
The last time you probably heard the term 'Tommykaira', it was ripping around a digital racetrack on Gran Turismo in the late 90s. The name Tommy Kaira was legendary in the JDM car scene in the 2000s with heavy hitter Nissan Skylines and even their own car that got them a place in the Gran Turismo video game series. But before becoming all that, they started off by dabbling in the world of Mercedes-Benz. They took the regular W201 190E and W124 300E and added their own speical touches to the engine, suspension, body work and wheels before reselling them to the Japanese market as the Tommykaira M19 and M30E . Very rarely do I see them for sale because of their relatively low production numbers but recently this M19 has come up for sale a few times on eBay in Yokohama, Japan. So let's take a closer look at this JDM Baby Benz.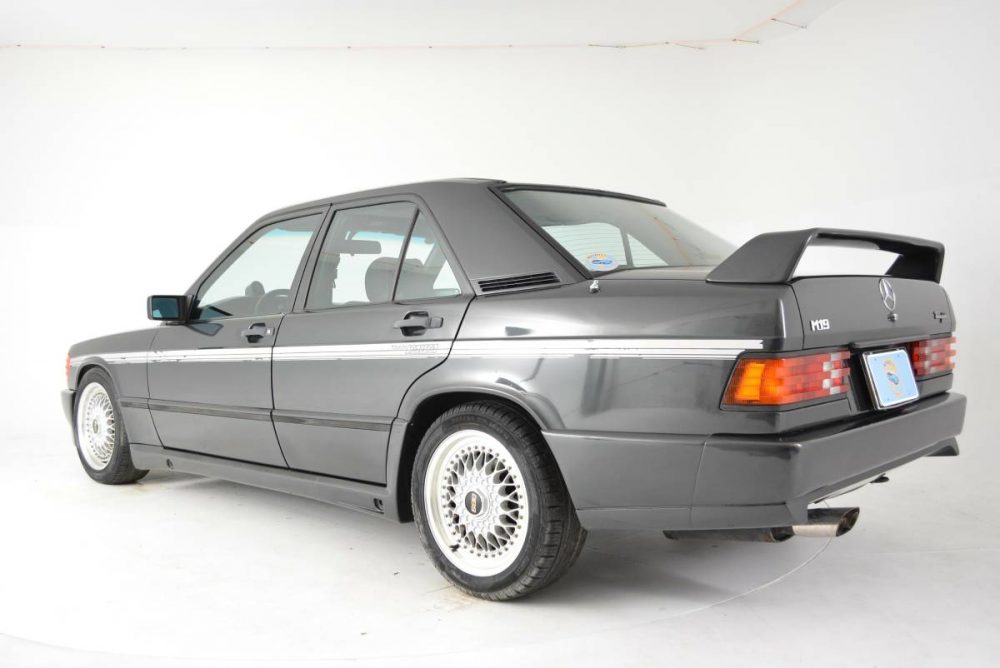 Year: 1989
Model: 190E Tommykaira M19
Engine: 2.0 liter 4-cylinder
Transmission: 4-speed automatic
Mileage: 59,030 mi
Price: Auction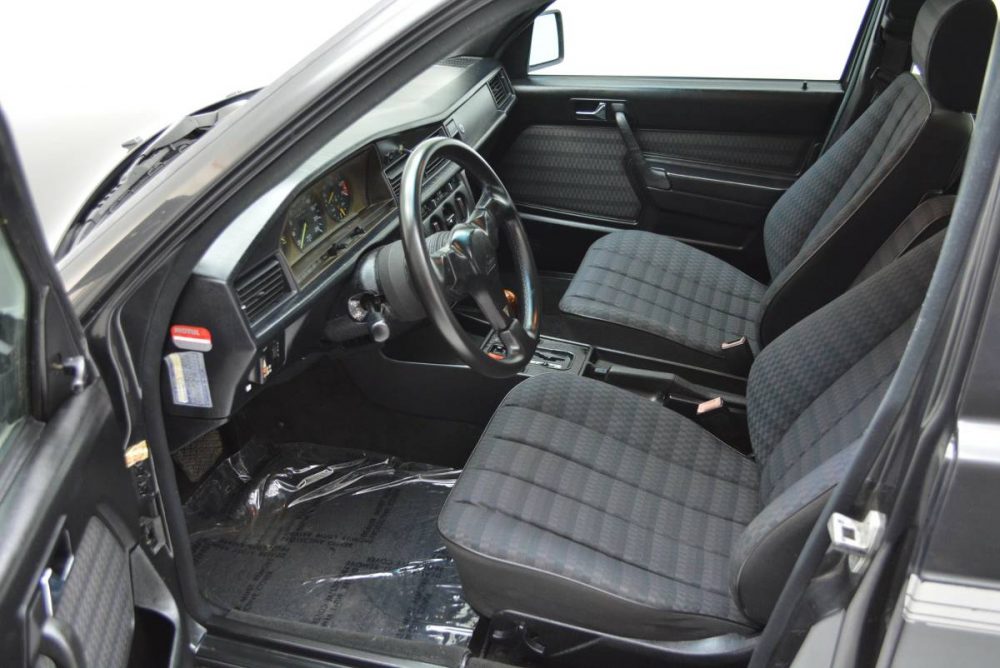 New Description

Tommykaira 190e Mercedes Only 12 ever made this might be only one in United States. This car will not pass California smog all other states it is legal. It could be used for racing in California or for a show car. It has 153hp and 59000 miles. It has 3 piece BBS wheels interior like new. You can pull up info on the car via internet.

Old Description

Tomita Auto com ltd (1967~) was more famous for BMW Hartge dealer in japan (1984~) but they made original tuned cars in a past.
Mercedes Benz W201 190E base M19 model is the very first Tommykaira tuned model(1987~) in their history
This car is complete M19 made by Tomita Auto called Tommykaira M19.

The car located in Yokohama Japan

US buyer=> can import this car due to past 25years. We charge 2000USD for shipping service and

ocean freight to US port by RoRo line (Exception Hawaii – double transaction through Long beach)

Euro buyer=> can import the car. We charge 2100USD for shipping service and

ocean freight to Available Euro port by RoRo line

AU, NZ other countries => Please ask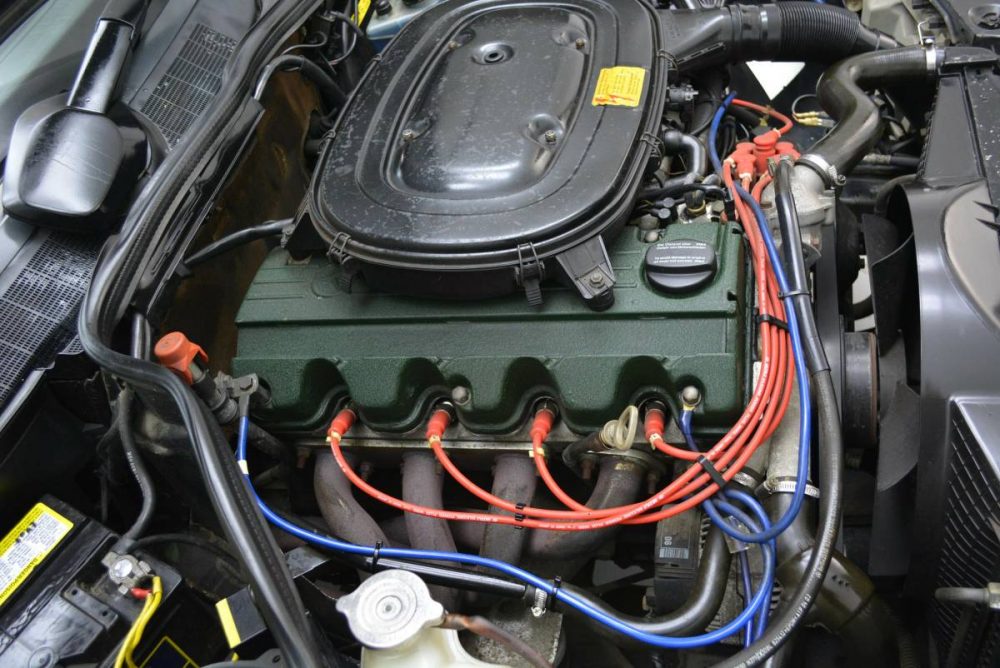 They started with a regular W201 190E with the 2.0 liter M102 engine and added their signature touch on almost every part of the car. Starting under the hood, they ported the head, bumped up the compression, added a new cam, aluminum headers and finished it off with a true dual exhaust that bumped up power to 153 horsepower. Suspension got the same treatment with a Koni sports setup for a more aggressive stance. The interior remained mainly unchanged outside of a signature Tommykaira steering wheel. On the outside, this W201 received new bumpers, BBS RS wheels, and Tommykaira badges with a large decal down the side of the car.
This isn't the first time I've seen this car up for bid on eBay. Back in May, the auction ended at $8,900 then was relisted to finish at $5,900 and again at $4,050. So this seller is probably looking for over $10,000 to let go of this thing. But honestly at that price you are starting to get into 2.3-16v range which is a much better buy if you want a 190E for now and into the future. Since this is a 1989, it's free and clear to come to the US for a fee of roughly $2,000 plus other various fees that come along with importing a car. So if you are a JDM fan who happens to love the 190E, this might be the perfect car for you.
– Andrew