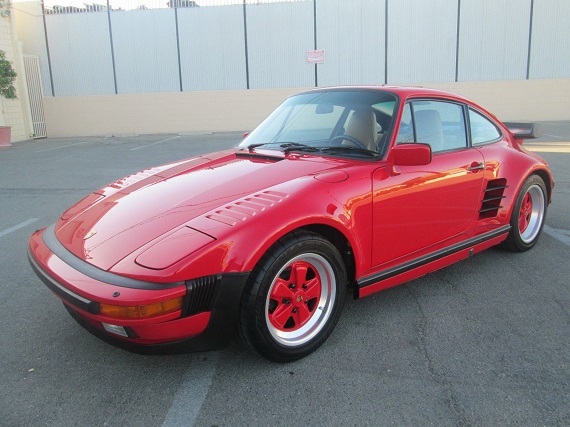 The poster car: we all had them on our wall when growing up. Rarely subtle, these were cars that stunned you visually and were almost always very fast. At least, that was my wall. The most common poster in the '80s was probably the Countach, which still today looks insane. The Countach, however, was insane. Porsche's road-going version of Countach excessiveness was the 930 Slantnose, but because it was based off of the very streetable 911 it lacked much of the insanity of the Countach. The appearance of the 930 itself was hardly subtle and in the guise of the Slantnose all hints of subtlety went out the window. Unsurprisingly, given the iconic nature of the 911's front end, not everyone is a fan of the Slantnose, but their rarity makes them quite highly prized by collectors. The example here is a Guards Red 1989 Porsche 930 Slantnose Coupe, located in California, with Tan interior and only 28,115 miles.
Year: 1989
Model: 911 Turbo Slantnose
Engine: 3.3 liter turbocharged flat-6
Transmission: 5-speed manual
Mileage: 28,115 mi
Price: $199,999.99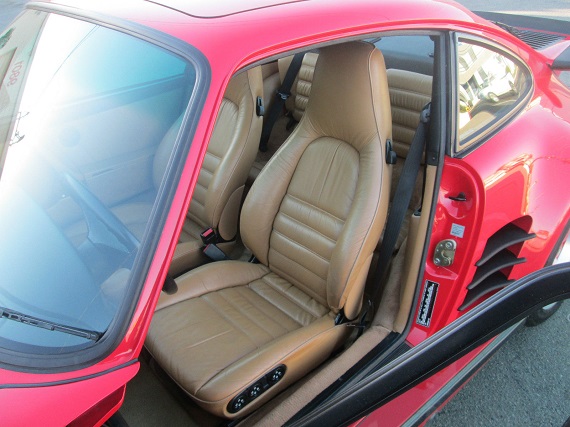 Up for sale is my all original 1989 Porsche 930 Factory Slant nose (M505 Code). 1 of 60, this is one of the rarest production Porsche's ever made. The 1989 model year is considered the most desirable with the one year only G50/50 5 speed Transmission. Exterior and interior are in mint condition, all body panels are original.

02/89 production date – out of the 60 made this one was of the last ones ordered with the 505 Slant nose option which cost $30,000 in 1989. This was built right at the transition period when Porsche was going from the 911 to the 964 (Notice the 964 window seals and this engine comes with 964 cams from the factory). The Speedster, 25th Anniversary, and 505 code Porsche's were being built at this time. The quality of these cars are unmatched.

This 930 comes complete with original tool kit, spare space saver, owner's manuals correct original Blaupunkt radio with manual, original factory stereo front and rear speakers. All Vin Tags are intact. Motor and Transmission are both mechanically sound.

I've been in the Porsche industry for over 30 years, collected and sold cars and parts since the late 80's. Long story short I know my Porsche's. If you are a serious buyer go ahead and give me a call. My name is Todd 818.335.8888 or write my sales staff at Sales@9pcar.com. Low ball offers and tire kickers will be ignored. This Porsche is for real enthusiasts looking to make an investment, making this part of there family heirloom, or just making it your daily driver. Whatever path you take with this car, you cannot go wrong.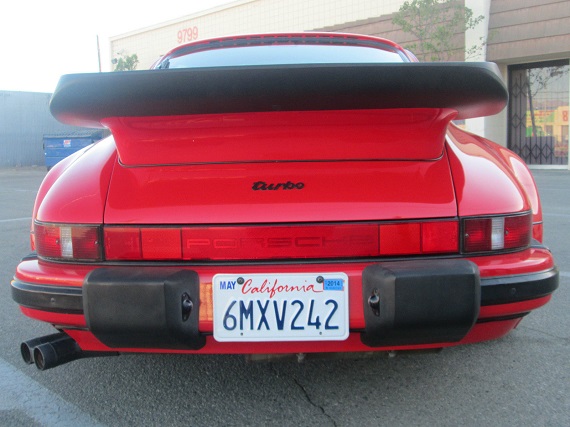 As the only year Porsche equipped the 930 with a 5-speed transmission, the 1989 models come at a significant premium relative to earlier models. Add in the rare Slantnose option and the low mileage and the very high asking price here doesn't seem as crazy as we might think at first glance. I still think it's too high, but in a rapidly appreciating market there is little that will surprise me. And then we get back to the poster. Owning the car you may have lusted after when you were younger provides its own mix of nostalgia and excitement that it's almost impossible to put a value on. It's the price for being able to walk out to your garage and touch a car that so many might only dream of seeing.
-Rob