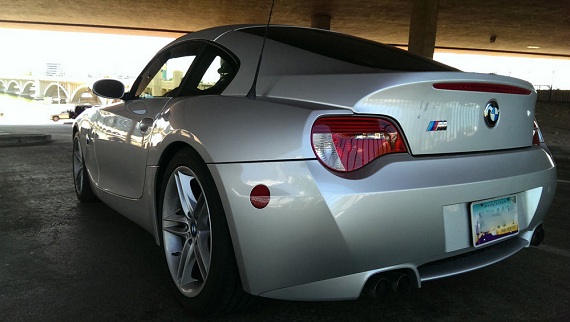 The current BMW market is quite interesting. The three posts I did on BMWs yesterday really drew that into sharp contrast for me; first, the E34 M5 Double Take underscored a more simple time at BMW with classic designs and classic motors. Then the "New Blue" BMW roundup outlined what's currently available – progress happens, but it's apparent that BMW's current market has diverged substantially from the blueprint of the 1980s and 1990s success. But capitalizing on that 1980s legend are perhaps some undeserving cars, as the E30 M3 fail from yesterday proved. Where is an enthusiast to look, then? Well, you could argue you don't have to look back very far to get a great, classic piece that follows in the footsteps of some of BMW's great designs, but still with a modern twist. The Z4 M Coupe is a great example of this – a slick design, rear drive only, a 6-speed manual transmission and the last of the great normally aspirated inline-6s, the S54, hiding under the long hood: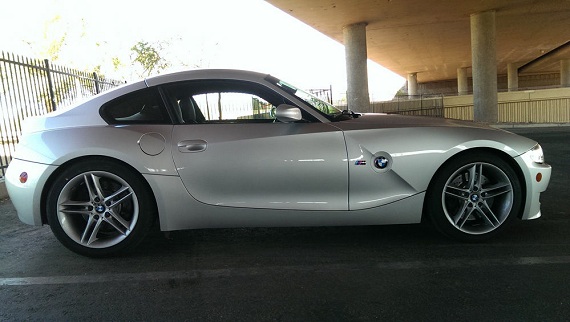 Year: 2007
Model: M Coupe
Engine: 3.2 liter inline-6
Transmission: 6-speed manual
Mileage: 57,000 mi
Price: Reserve Auction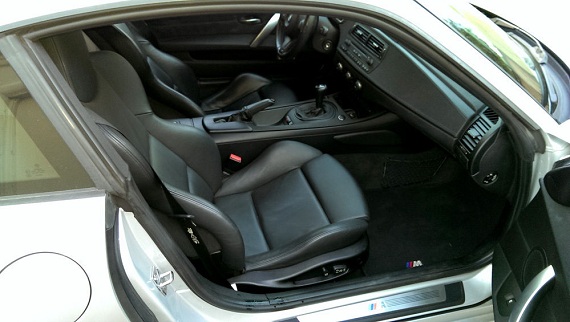 A beautiful 2007 BMW M Coupe. The E86 M coupe has all the right curves in all the right places – and the performance to match. BMW created a classic with the M coupe. Its timeless design, aggressive performance, and low production numbers (only 1,815 were produced for North America ) make this automobile the ultimate collectors car.

This car is in excellent condition and has been meticulous maintained. 100% stock, no modifications. Carbon Leather trim,black Nappa leather seats, navigation, and an AWESOME air conditioner! No accidents, never smoked in and respectfully driven. The car in excellent condition. It is 7 years old and has been driven normally, so I'm sure there are tiny paint chips from everyday driving, but nothing that I can see. I believe that I am the 2nd owner, but may be the third. I bought it from a dealership in Washington about 1 year ago and drove it to Phoenix. I don't drive it much and only selling it so I can get something larger (not interested in trades – thanks). Clean title, runs great.

I prefer local pick up, but I can assist with shipping if necessary – You will need to coordinate everything.

Payment: $2,000 deposit through PayPal with 24 hours. Wire transfer the remaining balance withing 3 days of auction end.

I have never sold a car on eBay, but look at our sellers feedback. I sell high dollar survey equipment and have an excellent reputation.

E86 M Coupe s are outfitted with the S54 straight 6 engine that was carried over from the E46 M3. This highly reliable power plant is rated at 343 hp at 7,900 RPM and 269 lb/ft of torque at 4,900 RPM. The 6 speed manual gearbox, M Variable Differential Lock, and perfect 50/50 weight distribution make the car incredibly fun to drive. The E86 M Coupe shares the majority of its rack-and-pinion steering system with that of the E46 M3 Competition Package (ZCP). With HUGE 13.7 cross-drilled rotor s on the front and 12.9 on the rear, this car was design for performance.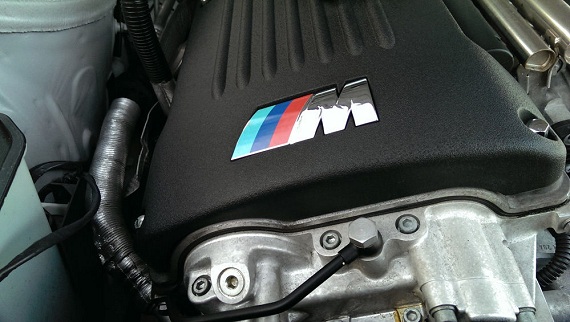 Having spent some time in these are a track, they're pretty astonishing in their performance. They also look great, in my opinion – not as polarizing as the Z3 M Coupe was, but honestly some of the glitzy bits of the E36/7 that I wasn't really fond of were replaced by more clever and subtle designs in the E85. The interior is pretty, the Artic Silver over black color combination is great, and the condition of this example seems quite good. As the seller notes, lower production numbers mean that this car is a future collectable, but it's one that's still obtainable in great newer condition for a not outrageous price. I'd expect this car to trade hands for around half of the current asking price of the E30 from yesterday, and in my mind it would be hard to argue it's not a much better value.
-Carter