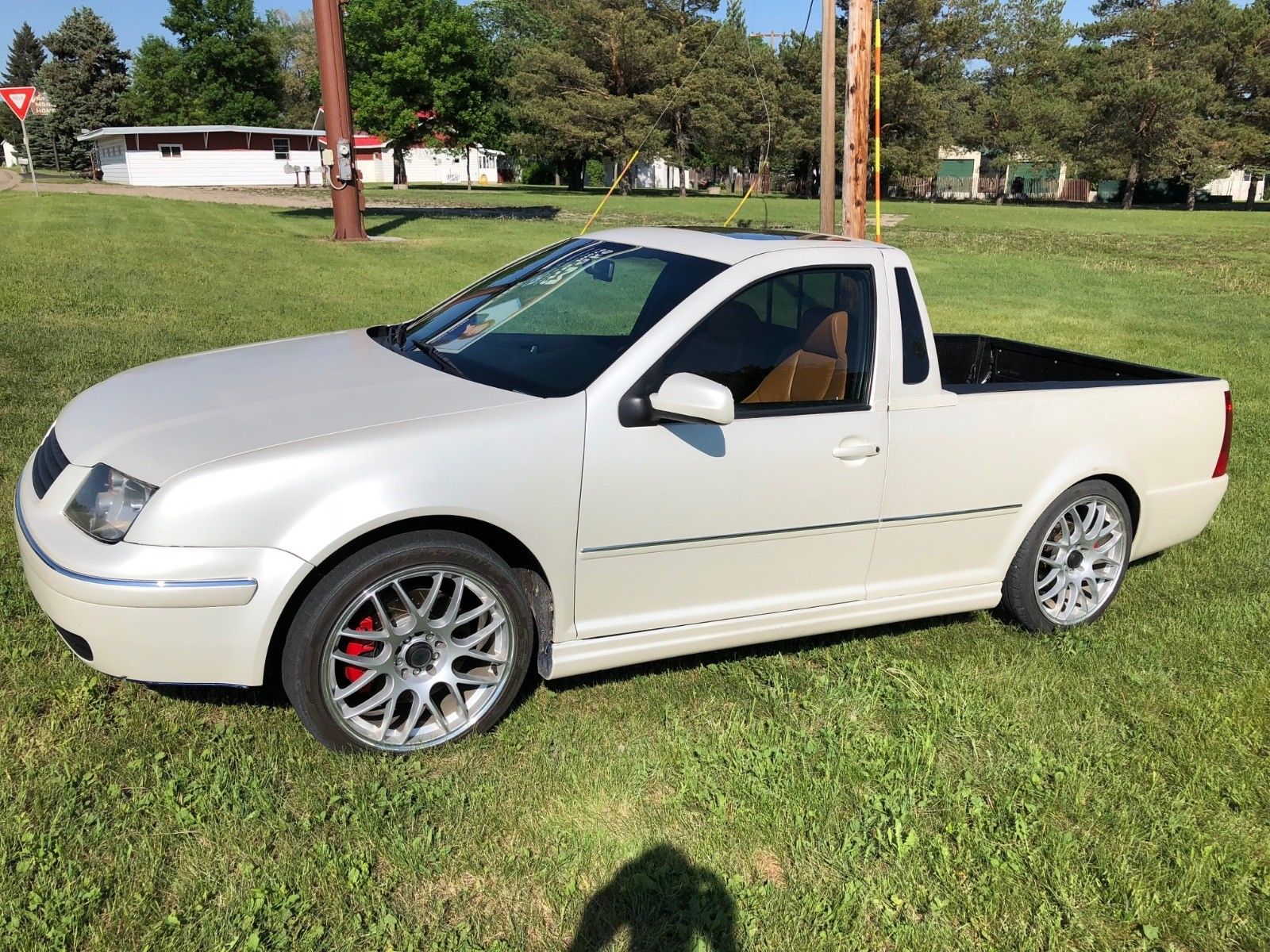 Although I've espoused my love of wagons and their do-everything nature, the reality is that I live in the suburbs and there are certainly some times (read: pretty often, actually) that I could use a pickup truck. But, if I'm completely honest, I've previously owned a big Chevrolet 2500HD pickup and I'm still not convinced that I'm a pickup kind of guy. Worse still, have you priced a pickup out lately? HOLY MACKEREL. A base Silverado starts at almost $30,000 and if you want things like…seats, and/or wheels, you'll quickly need more than $40,000. When I see $40,000 asks on a pickup which a) I know will be rusting in 5 years no matter what I do and b) because it's a GM, will almost certainly break, I get pretty annoyed. Worse still, the "Heartbeat of America" isn't built in America. I know. I live right by the port where they all come in on a boat. Beside the steady stream of Fiats, Volkswagens, Porsches and Alfa Romeos, there's a long line of Chevrolet and GMC pickups being driven into the United States for the first time.
So how about a pickup that's a bit more my speed? Built in America with tons of European flare by utilizing recycled Audi/Volkswagen products, there's always the Smyth Pickup: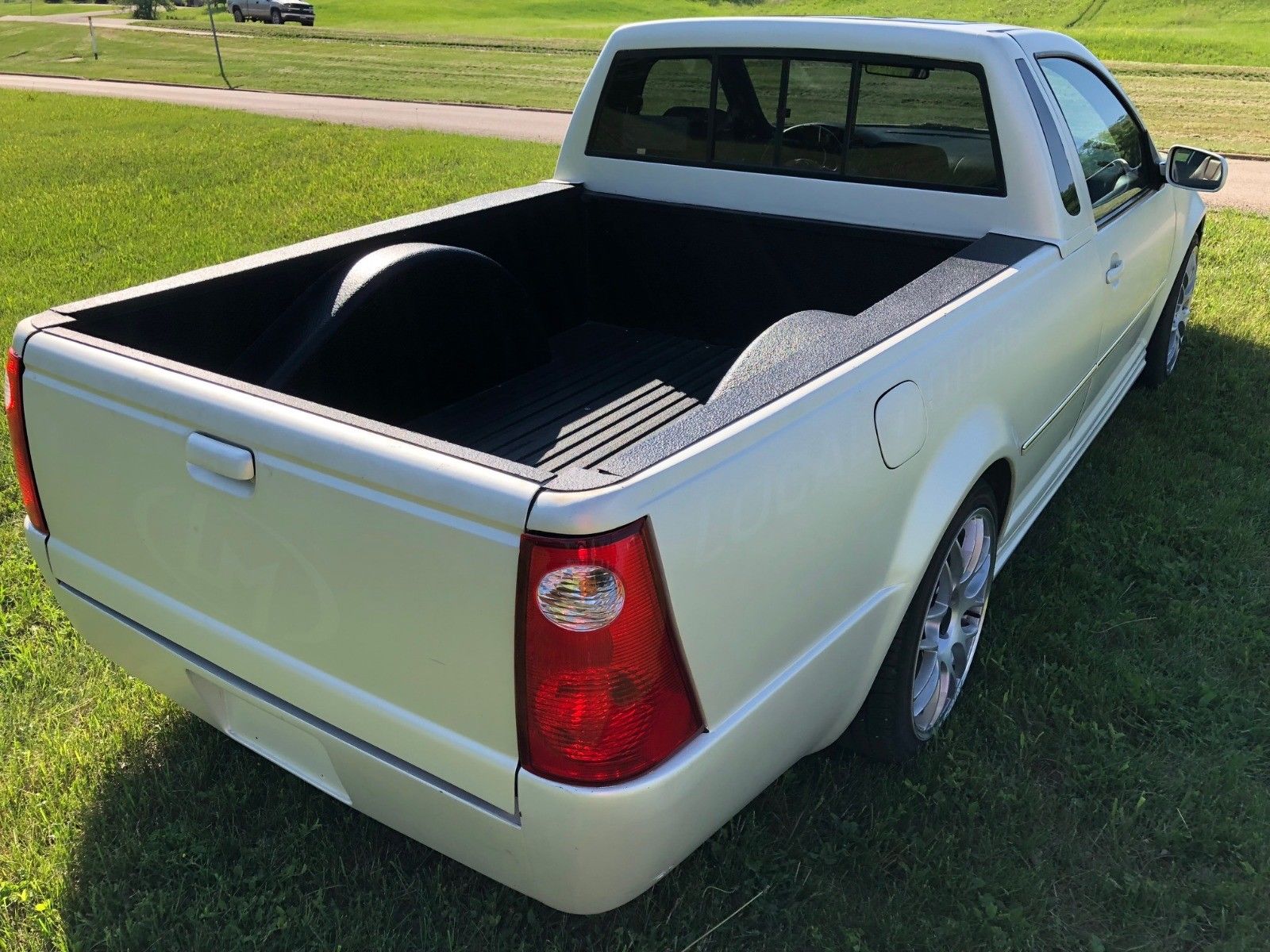 Year: 2006
Model: Jetta GLI Smyth Pickup
Engine: 1.8 liter turbocharged inline-4
Transmission: 6-speed manual
Mileage: 136,000 mi
Price: $8,800 Buy It Now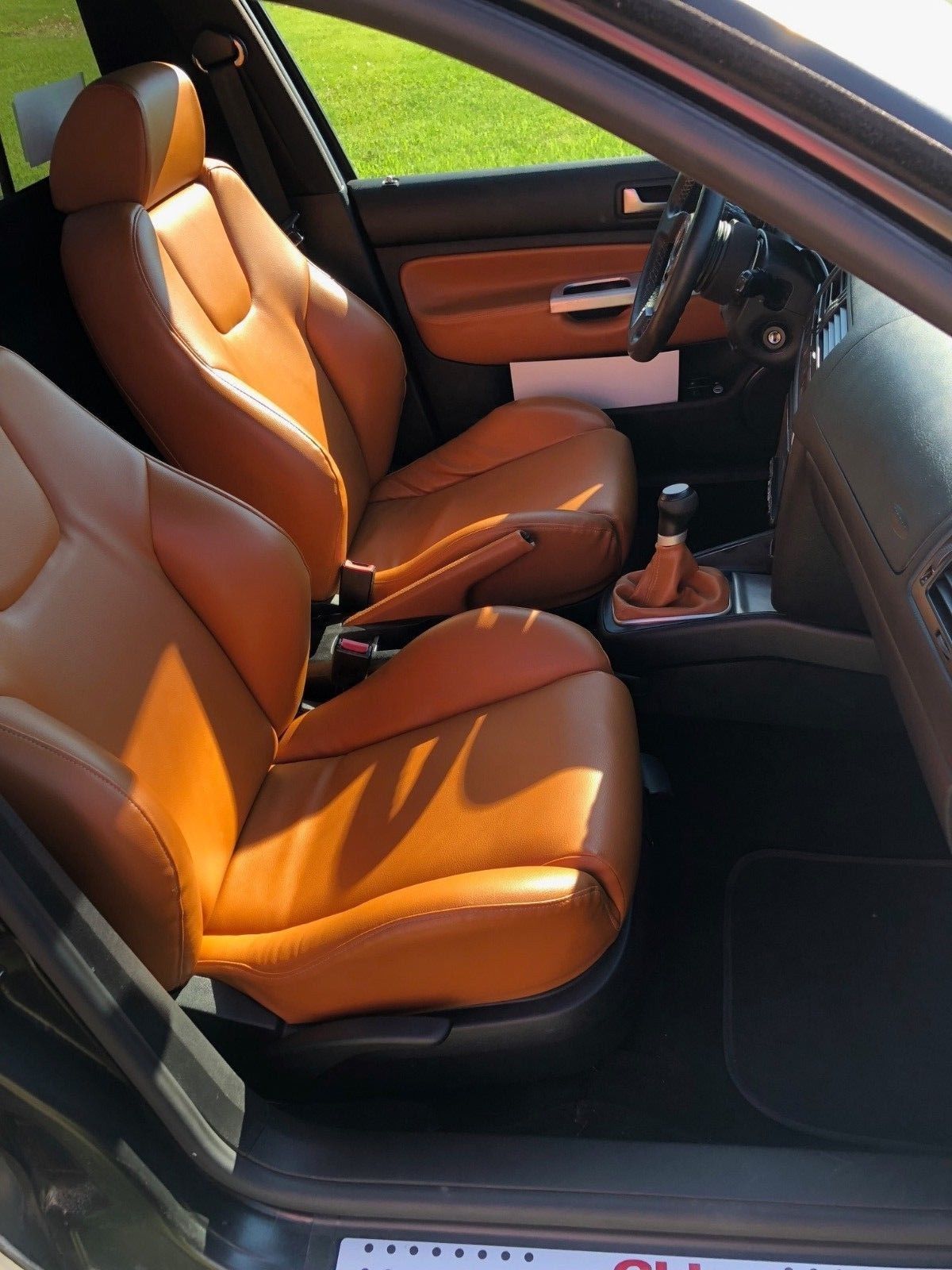 Built for the 2014 SEMA show in Las Vegas by legendary Hot Rod and Custom Bike shop, Local Motors, in Chandler, Arizona, this incredible little pickup truck is just a flat-out RIOT!

The donor car was a 2005 Volkswagen Jetta GLI with a 1.8 Liter Turbo-Charged 4 Cylinder engine mated to a 6-Speed Manual Transmission. With the performance upgrades done by Local Motors, this little truck demands to be driven…and driven like a Porsche!! She's quick, she's fast, she handles like a race car, and she turns heads and elicits thumbs-up (and conversations) everywhere she goes!

Local Motors spent a ton of time and money on this project to turn it into the ultimate little Hot Rod Pickup truck! They sourced the Smyth Kit Cars conversion kit, fitted it to the modified Jetta body, then started with the upgrades to build it into the car it is today! The turbo-charger was tweaked up, the exhaust system and air cleaner replaced with easy-breathing versions, a custom stitched hi-grade vinyl interior installed, along with custom (Local Motors) steering wheel, custom wheels and low-profile tires, a big-screen Audio & Navigation system, and the whole package wrapped in a Pearl White vinyl wrap. Underneath, oversized disc brakes were installed on all four corners, and An ACCUAIR air-ride suspension system with glove-box cable-remote lets you drop her on the ground or control ride-height and carrying capacity with the touch of (several) buttons, and the inside of the aluminum pickup box was completely Rhino-Lined.

While the car is mechanically a hundred percent, it is no longer a show car. When the SEMA show was over, Local Motors logoed the little pickup and used it for about three years as a shop truck / parts runner around the Phoenix metro. The Phoenix sun has dulled the pearl white vinyl finish, there are light scuffs and scrapes around the truck, the sliding rear window leaks in the rain, the stereo only provides sound through the drivers side speakers and the sliding ash tray cover wont stay in it's track.

HOWEVER, the car runs and drives GREAT, averaged 28.4 mpg on a recent trip from Phoenix to North Dakota and absolutely demands attention! The car was nicely optioned to begin with (Air-Tilt-Cruise-Power Windows- Power Locks- Power Sunroof and much more, and EVERYTHING works well. The truck only has about 136,000 miles on it and is absolutely ready to be driven wherever you want to go…just be sure to allow a little extra time. EVERY SINGLE TIME I stopped to eat or get gas, somebody stopped to ask, "what is that car"? I've spent a lot of time visiting with car guys in gas stations and restaurant parking lots!

I want you to be completely comfortable and confident bidding on this car. Do not hesitate to shoot me an e-mail if you have any questions or concerns…I'll be happy to provide you with my phone number if you want to call me about the car. Check my feedback and buy with confidence…I've been an active eBayer since 1999, have 100% Positive Feedback, and always make every effort to be completely candid and accurate…I'm too old to deal with the drama that comes from over-selling and under-delivering….no disappointments here!

Fly in (Hector International Ariport / Fargo, ND) and drive home or I'll accommodate your shipper in any way possible.

VW Volkswagen Volkswagon Caddy Rabbit Pickup Ute Utility Conversion Custom El Camino Ranchero Scamp Rampage P'up LUV Audi A4 Quattro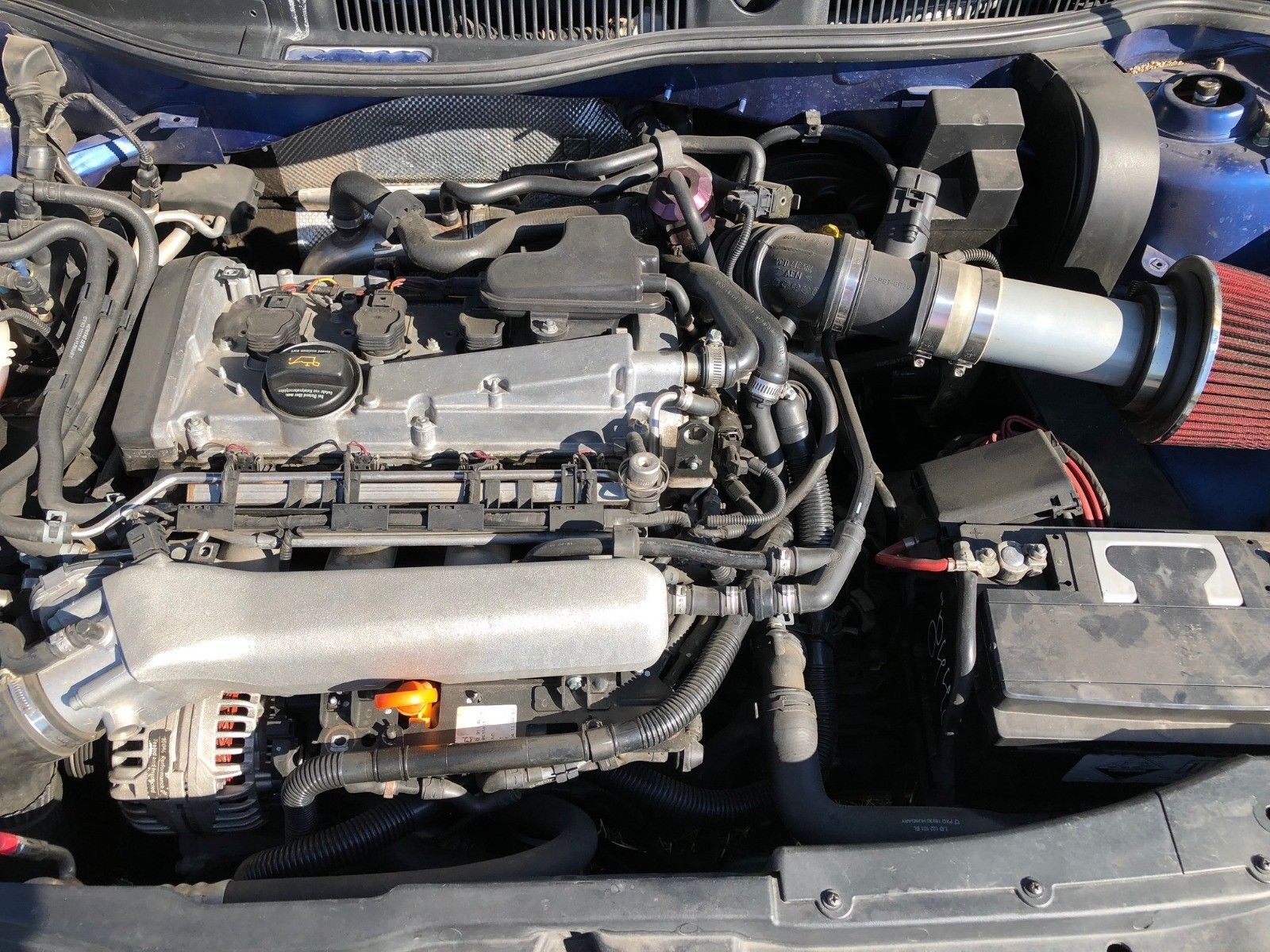 One of the nice things about the Smyth conversion is that it's quite affordable, though it's clearly not a project for just anyone in their front yard. Check out the conversion process by Local Motors, builder of this vehicle, and you'll probably be convinced that it's easier to buy one that's done. And if you want to buy one that's done, you'll want to buy from Local Motors, since the man who invented this kit also started that garage. This ex-SEMA car looked a bit more impressive when it was first built. It's lost its deep front air dam and the cooler wheels and the seller discloses that it has a few issues, but generally retains most of what made it a neat show-stopper a few years ago. Compared to the one Andrew looked at last year, this build is considerably more clean and professional looking However, the Buy It Now isn't a show-stopper price – though details on much of what was actually done to this car aren't specific, the $8,800 asking price doesn't seem all that outrageous. After all, that money won't even buy you a quarter of a Silverado with seats and wheels!
-Carter