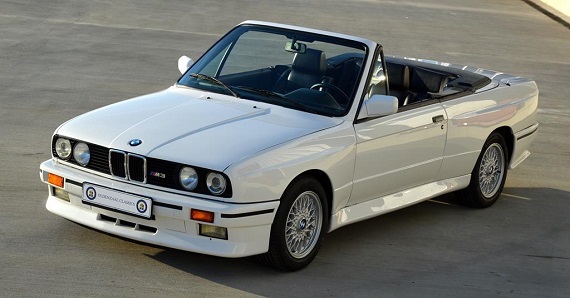 The automotive 'Field of Dreams', it seems these days that if you post it, they will come. Potential buyers (read: mostly tire kickers or keyboard warriors who pontificate about what they'd buy with when banks finally allow them to cash their internet checks) play the roll of Ray Kinsella, cutting through the field of vanilla cars, driven by a ceaseless desire to find their magical dream team. Playing the roll of 'Topless' Joe Jackson in today's lineup is a 1990 BMW M3 – a car you could have gone to the driveup in to watch my topical movie. Now, truth told I've previously spoken about how fast convertibles don't really make a tremendous amount of sense to me, and I have to point towards the E30 M3 Convertible as one particularly odd topless choice. What BMW did was infuse your normal 3 series with race-bred DNA, winding up the motor with the revtastic S14 and stiffening the suspension to handle all of your curb-hopping, door pounding action. And then, they chopped the roof off, adding 400 pounds to reinforce the chassis and utterly transforming the car from a potential podium to a potent pocketbook. Alright, that's a huge exaggeration, but still, it just doesn't make sense to me. It does, however, make sense to those who are happy to part with a fairly substantial chuck of change to jump into this pristine example: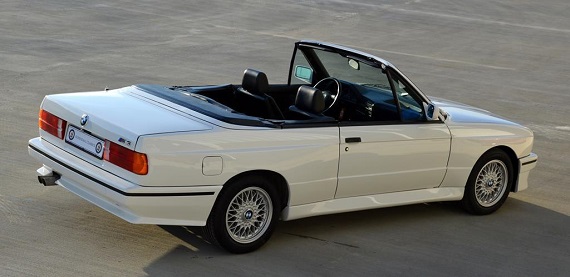 Year: 1990
Model: M3 Convertible
Engine: 2.3 liter inline-4
Transmission: 5-speed manual
Mileage: 40,627 mi
Price: No Reserve Auction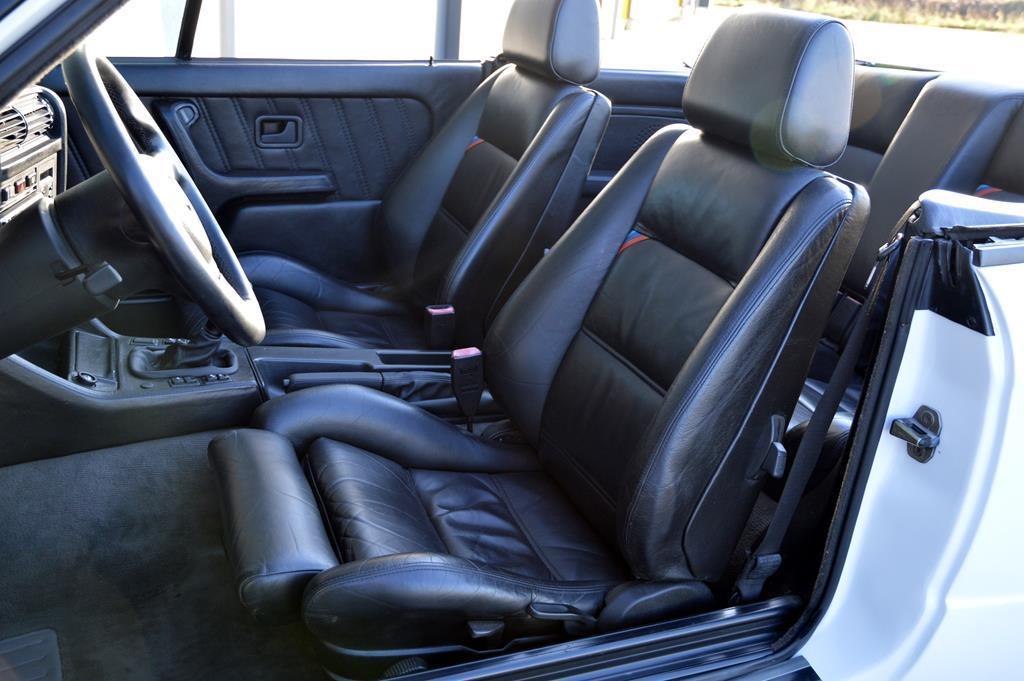 Unique!

BMW E30 M3 Convertible

Spanish delivered M3 Convertible in Alpinweiss 2 (218) white with full Leather Interior in Black(0318).

The E30 M3 Convertible has only 786 times been built at BMW M GmbH in Garching, Germany. Very very hard to find, especially in this mint condition. Very few cars are for sale and spectacular rise in price can be expected in the coming 1-3 years.

This very car has been handbuilt and was finished on the 15th of May 1990 at the plant in Garching and was delivered to the BMW Dealer in Spain. It came with a full leather interior and even with Airconditiong, very are on a convertible!

It features the famous 2,3 Liter S14 sixteen-valve engine with 215 horsepower and a 5-speed Dogleg gearbox. The has completely been checked and serviced.

4 brand new Vredestein tires in the correct size
checked and filled airconditiong system
The softtop is brand new, with any wear, tear and a clear backwindow
Hardtop in great condition comes with the car
4 new brake discs and brakepads
Rear muffler brand new
Ofcourse new oil & filter
Sparkplugs

Drivetrain is perfect. Engine starts up right away without any smoke, Gearbox shifts nicely and is silent. The car has never been modded, tuned or messed with. A very nice spanish preserved body in a great original condition. Free of rust.
The car looks absolutely stunning in Alpinweiss. They paint is free of user marks and has a deep shine to it. Car is very straight and unmolested.

The car's interior shows its 40K miles wonderfully. Very nice and soft leather in 0318 BMW-Black. The carpetting is just as nice, this car taken care of very well. The softtop is brandnew and has just been renewed with the correct fabric. The softtop is electrical and fully funtions, just press the button and the top goes down or up.
The original hard top comes also with the car and is in a great shape.

The car comes with Spanish documents. I bought the car from the 2nd Spanish owner. He had in storage and drove it occasionally. Here is the chance to buy and drive a original and unmolested E30 M3 Cabriolet.

Please look at the many pictures below!

The seller:

I'm selling the car through my company Oldenzaal Classics B.V, you can find me using Google, i can't place links due to Ebay Policy. I mainly specialize in Vintage BMW's

I'm a dutchman, my company is dutch. The car is located in my German warehouse/dealership. You can reach me on 0031 6 5521 2828 between 9:00 and 22:00, Dutch time. You can always contact me with questions about the car. Please mail me with any questions. I'll try to answer asap.

I have sold many cars in europe but to the USA as well. Ofcourse i will help in shipping and insuring the car in transport.

The buyer must contact me within 24 hours after end of auction. A deposit of 10% needs to be paid within 3 days via Banktransfer (No paypal). Then we'll discuss finalizing the deal.

For shipping qoutes just send me an email.

Examples below:
Jacksonville FL / Baltimore MD
All incl : ~1000 USD
Jacksonville FL / Baltimore MD / Brunswick GA
All incl : ~1200 USD
Houston TX
All incl : ~1300 USD
San Diego CA
All incl : ~1400 USD
Tacoma WA
All incl : ~2200 USD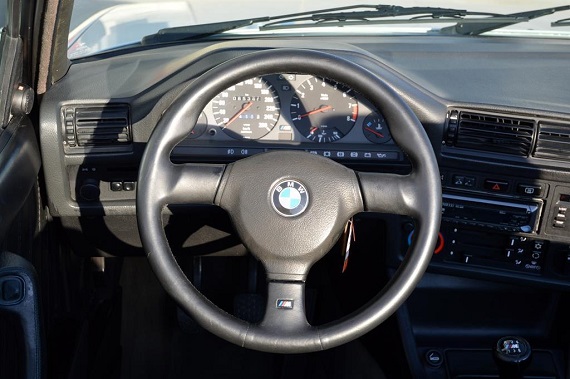 This particular M3 Convertible is presented about as good as I've seen one come to market. The gleaming paintwork and shining and supple looking leather belie that this is now a vintage car in most states. This is one of the second run of BB05 cars, meaning it's got an extra few horsepower – late cars were rated 215 horsepower versus the earlier 195. These were the most produced of the quite limited run of E30 Convertibles, with only 476 produced. Condition appears to be show ready. The fact that the car currently resides in Germany and will require not only transport but importation work has not disuaded active bidding; at time of writing with the best part of two days left to go, 52 bids have pushed the current price past $70,000. It will be interesting to see if this car comes anywhere close to the more limited models we've written up in the past year, including the $86,000 paid for a 17,000 mile Europameister Edition. Amazing though it may be, it seems like this market is still very much on the rise.
If you post it, they will come….
-Carter