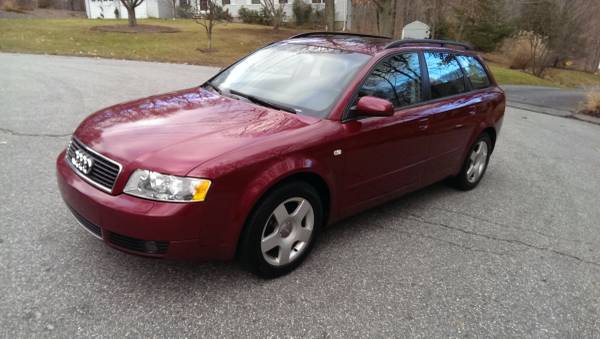 The Audi A4 Avant needs no introduction on these pages; an enthusiast favorite especially for those with families, the small wagon is a sharp looking, sporty package with plenty of practicality. Though not as numerous as the European market, there are plenty of configurations older models could be specified in too – from torquey and smooth 2.8 through 3.2 V6 models, to the whoosh-wonderful turbocharged 1.8T and 2.0T variants, there was also always the monster V6 twin turbo or V8 S4. Today we're looking at two of the smallest engines, but that doesn't make them less desirable. Indeed, for some Avant enthusiasts, the second of this duo – the S-Line Titanium package – might just be the best overall package Audi offered here. How does it compare to its father?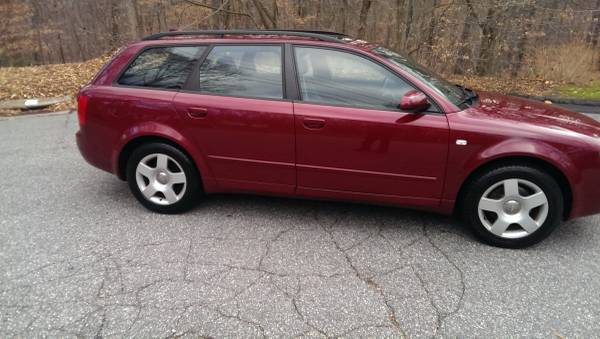 Year: 2004
Model: A4 1.8t quattro Avant
Engine: 1.8 liter turbocharged inline-4
Transmission: 6-speed manual
Mileage: 139,000 mi
Price: $4,900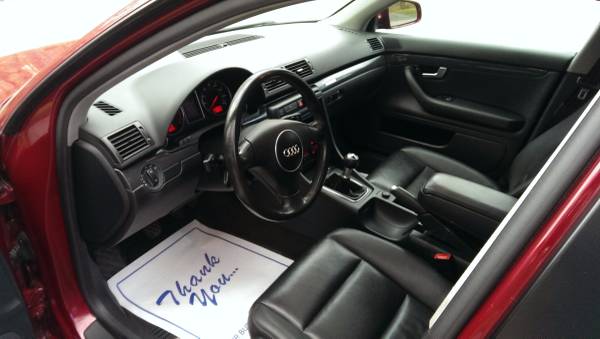 04 A4 awd wagon.
Candy red.
139k
6sp
New timing belt water pump and serp belt
newer Goodyear tires
new front brakes
Newer clutch
Just emissions tested
Runs and drives great
$4900 obo
8six0 391 9359
Can be seen anytime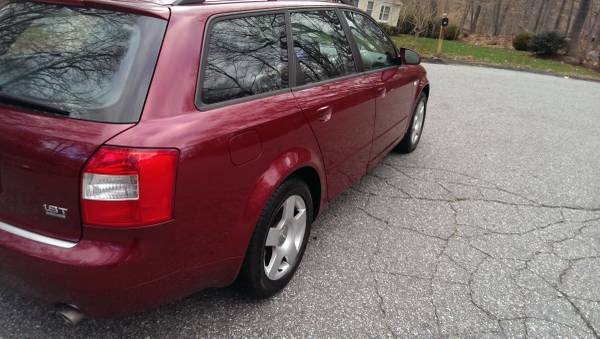 Though the listing refers to "Candy Red", in fact I'm pretty sure this is Crimson Red Pearl Effect. It's a lovely color more often seen on sedans. This car didn't have the optional sport package, instead sporting the "Classic Design" 16″x7″ standard wheels. Outside of that, it's difficult to tell what options this car was equipped with. However, with a fresh timing belt, brakes and clutch, this 6-speed Avant sure looks like a fantastic buy at just below $5,000.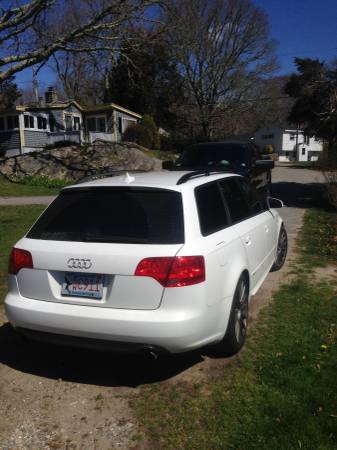 Year: 2008
Model: A4 2.0T quattro Avant S-Line Titanium
Engine: 2.0 liter turbocharged inline-4
Transmission: 6-speed manual
Mileage: 130,000 mi
Price: $9,400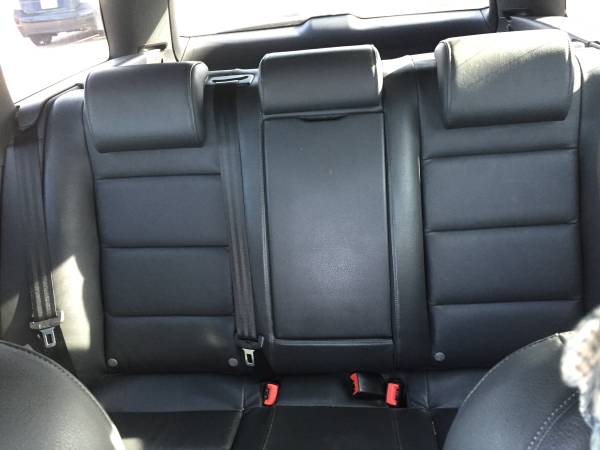 Reluctantly putting my 2008 B7 Titanium up for sale. This car has been my favorite car I have owned, and hard to part with. I can't keep putting the miles on such a rare car (1 of 9) with a recent increased commute- time to sell.

Car is pretty mint. Tear in the drivers seat is cosmetic, haven't gotten around to fixing that. One minor (0.5 inches) chip in the paint on passenger door from a recent inconsiderate parking lot neighbor. This scratch, and a couple minor rock marks on the leading edge of the hood are the ONLY paint blemishes. No accidents, i have touched up other minor paint blemishes and the car has been kept well along the way to keep her in prime condition. I can explain in more detail to interested parties. All service has been through Audi and each service completed. Next major service needed will be another timing belt at 160, and plugs around 150. This is a great car, in my opinion a great value.
Interior is Black/black headliner. Tint is 35 in front, 20 in back. Oil changed last week (every 5k miles).
7k miles on Pirelli Pzero Nero performance all season tires. Full size spare, never used.
Things I have been most impressed with:
The articulating and corning headlights
The auto wiper system (keep wipers fresh)
Suspension and steering system
How damn good it looks.

I feel the price reflects the current status of the car and my motivation to sell.
More pictures to come, or available upon request.
Please call/text with any questions.
five0eight.789.9two78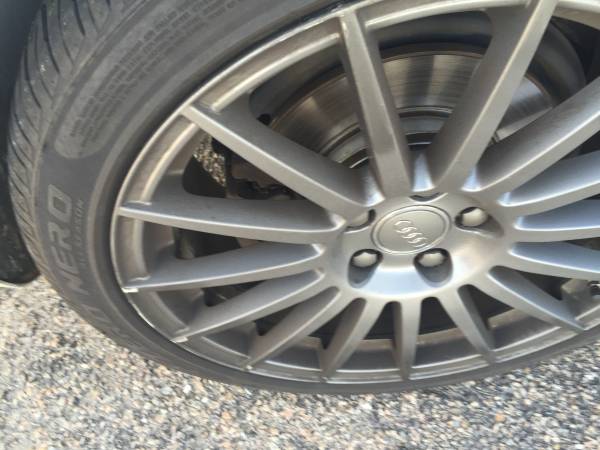 What does a similar mile Titanium package S-Line offer you? Well, you get the upgraded sport package with some nicer details inside, but the big draw is how much sportier the B7 looks than the B6 outside. That's highlighted with the 18″ quattro GmbH alloys made by Ronal. Touted as one of nine, Ibis White is undeniably quite rare and arguably one of the better looking colors on the B7. But the look will cost you; in arguably no better condition than the 2004 and with not many less miles, the Titanium package doubles the asking price of the earlier model.
In my mind, I've felt that there's been an unjustified premium attached to the Titanium cars. They're the best looking to me, but often come to market at or above the same price as many S4 Avants. While there are aspects of the Titanium cars that I certainly find more appealing, in this case I'm seeing red and would chose the 2004, likely almost equal in its color rarity to the Ibis White example.
-Carter