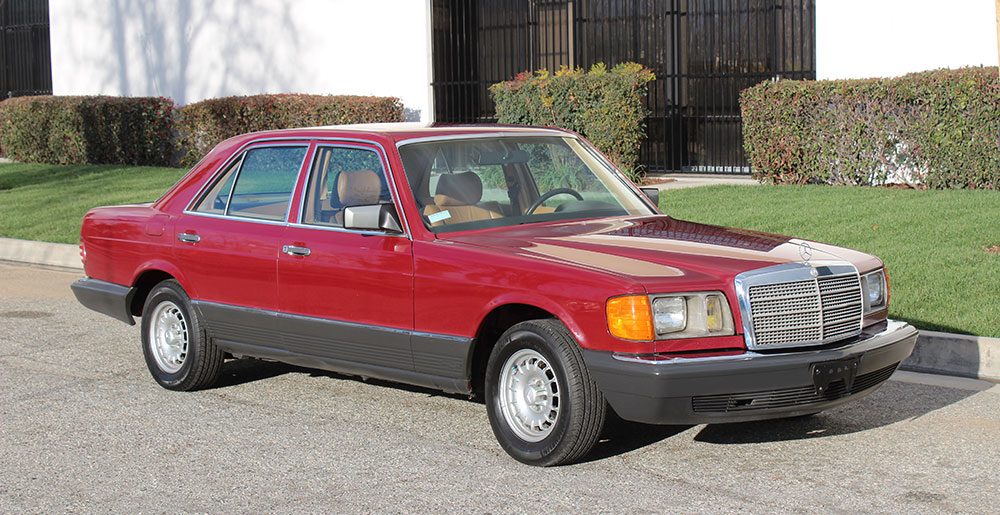 I've been featuring a lot of really pristine cars of late almost entirely thanks to their low mileage. The reality is these cars are actually pretty few and far between. The overwhelming majority of cars, even German ones that hold a special place in our hearts, are used on a daily basis to rack up the miles and in turn, the wear and tear. But today's car, a 1985 Mercedes-Benz 300SD up for bid in California, managed to defy the norm and not only rack up a bunch of miles, but stay almost perfect in the process of doing so. How so? Well, it probably took the perfect storm.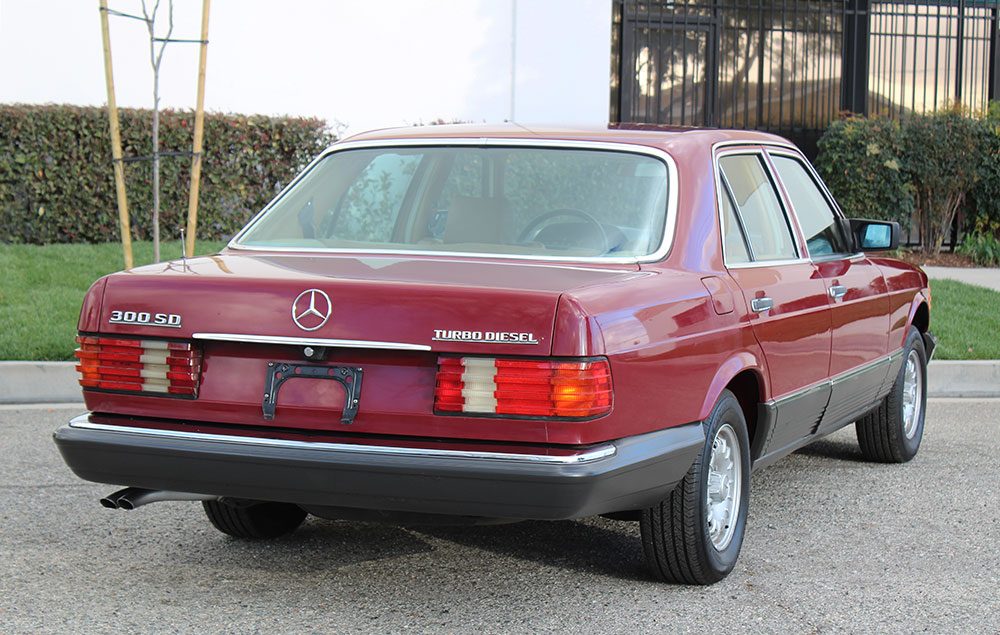 Year: 1985
Model: 300SD
Engine: 3.0 liter turbocharged 5-cylinder
Transmission: 4-speed automatic
Mileage: 229,044 mi
Price: Reserve Auction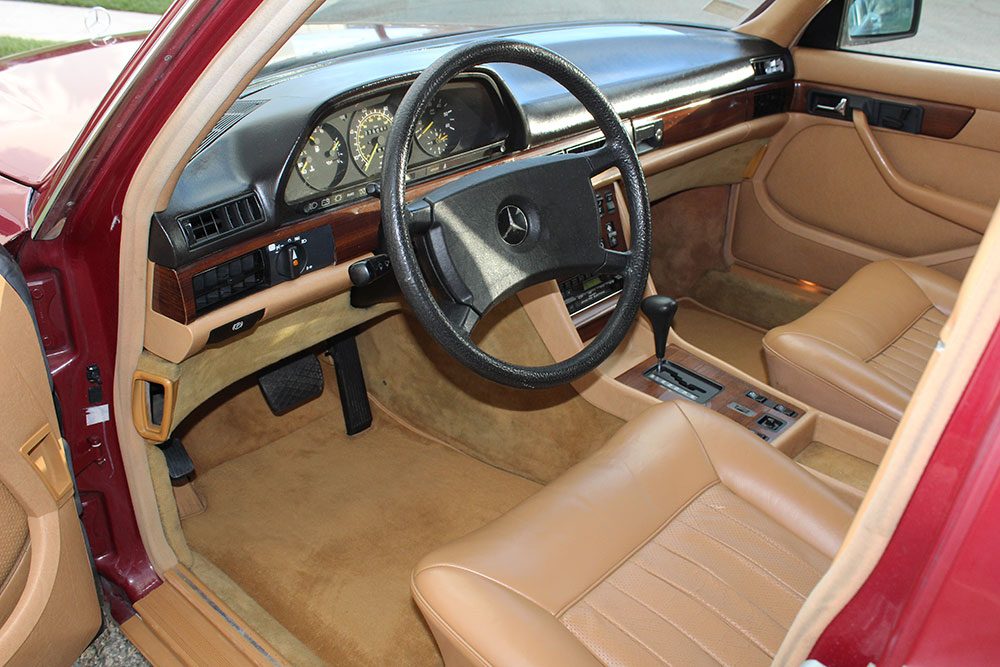 One Owner, California 1985 Mercedes Benz 300 SD in it's final year of production…..

…..a W126 Mercedes-Benz spans several eras of automobile design: the Pre Computer/Electronic Age , yet has a thoroughly Modern chassis and on road feel….. When driving a W126 car, every aspect of driving is under complete and delightful control : acceleration feels strong, steering precision is exemplary, and brake capacity is legendary….This is a car built to take on the Alps, but generally used in a much easier lifestyle.

The car listed here clearly has led a "sheltered" life : the all original (Desert Red) paint gleams, the chrome is near perfect, rubber trim and weatherstripping is virtually undamaged. We specialize in offering 100% rust free California cars, and this is yet another one. There is not one single spec of rust, blisters or bubbles anywhere whatsoever. Minimal nicks, chips, etc. NO dents. The wheel wells and undercarriage are out of this world clean…..This car is a gem……Clearly the 229,044 original miles currently on the odometer are a low fraction of the Million Mile capability of these cars.

The engine sounds amazing and the idle is as smooth as a Rolex. The car runs extremely well, "like new". There is no smoke, leaks, overheating or strange noises. The acceleration is outstanding and the car has a substantial amount of power. The turbo kicks in right on time and operates just like it is supposed to. The brakes, steering and suspension are all in tip top condition. The car has been very well maintained and garage kept. The transmission shifts on the mark. As any driving time in the car will show, this car is tight and responsive, fun and rewarding to drive. The mechanical and electrical components are in good working order. All of the windows work and the power sunroof opens and closes perfectly. The air conditioning blows cold.

*Beautiful Bundt wheels with excellent tread remaining on all four matching Michelin tires.
*Matching spare with a complete set of original tools (see pics)
*All the original books, manuals, pamphlets and literature
*Original window sticker
*Factory build sheet (rare) is also included
*All of the original glass is in good condition with no major imperfections
*Stock Becker "Grand Prix" turns on and sounds good

The original Palomino (firm and comfortable) leather seats are in great shape and have been well preserved. The dash has a few minuscule cracks and still looks great! The carpeting is clean and in a+ condition. All original floor-mats are included with the car. The zebrano wood is superb with only minimal imperfections. The headliner, visors and door-panels are all very nice. There is a minor split on the upper portion of the drivers door panel (see pics). Both power seats work in all positions.

This is a lovely original California car that has barely even been broken in yet. The new owner will be very pleased with the overall outstanding mechanical and cosmetic condition.
California buyers, or if you plan on picking up in California you will be responsible to pay us for full price of motor vehicle + tax, title, registration (current or past due), smog *if applicable), transfer, DMV and all other fees associated with a sale in California. Title transfer and smog takes up to 7 business days. Vehicle must be paid for in full prior to title transfer. Out of state or country buyers (only if you ship) pay only the price of the vehicle with no other fees and title will be mailed immediately after payment is received.

This fine Mercedes Benz automobile is also available for sale locally and is subject to removal from the auction at anytime should it be sold. Shipping can be arranged worldwide and can be expedited quickly and inexpensively to your door.

If you have any questions call Evan at 310-594-4224 or e-mail.

Thanks for looking and good luck!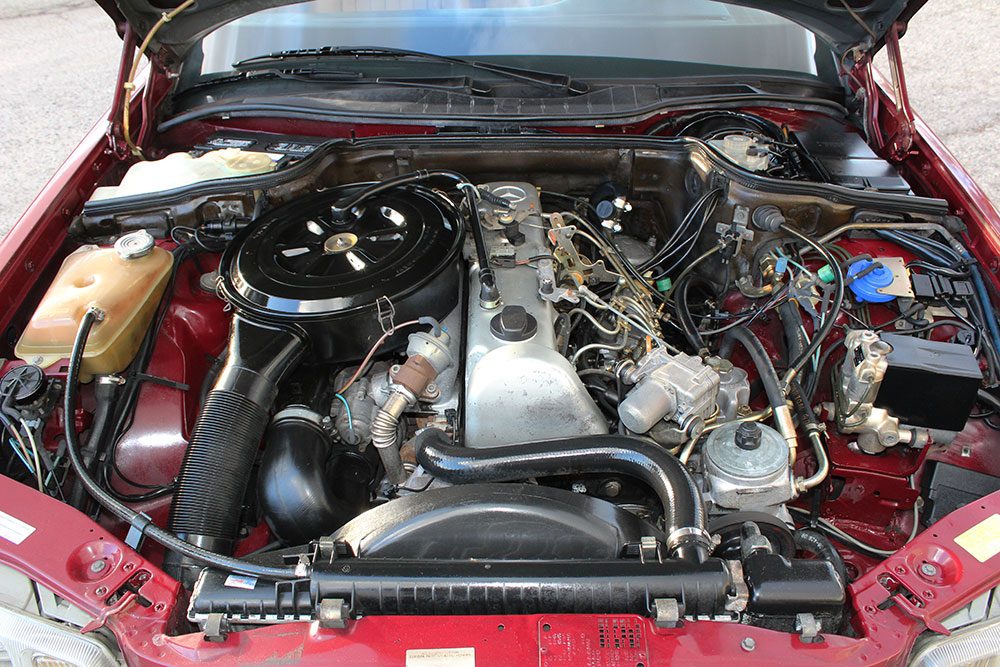 This OM617-powered W126 checks in at nearly 230,000 miles and if you would have told me it had 30,000 miles, I would have believed you. Outside of some discoloring on the center console wood and some very tiny cracks around the vents on the dash, this car nearly flawless. The Desert Red paint is really good, the Palomino leather shows hardly any wear and the Bundt wheels shine bright like they should. How does this happen? Well, a combination of things. First, the wonderful California climate is ideal for cars to thrive. Obviously, the sun will bake a car anywhere, but covered parking during the day and a garage at night goes a long way. Seeing as this car costs over $95,000 in today's money when it was new, I'd take a guess it had some sheltered parking the majority of its life. Second, this is a testament to the build quality of the W126 and most other Mercedes of this era. Stuff just doesn't break down or fall apart just because it is old. It's all function and from with these. But the biggest reason this 300SD looks the way it does? The owners cared about it. There are no tricks to keeping something pristine. Cars still need cleaned, they still need waxed and they still need maintained regularly. What you are looking at is all of that on a car that rewards that kind of work. It responds so well to care and upkeep. This is why this these cars are still in demand and bring the prices they do despite their age and mileage.
How much? This one is tricky. If this car was under 100,000 miles, I think we'd see $15,000-20,000 on a good day. But given it's 230,000 miles, I think we will see a little less. I'm curious if the timing chain was ever checked for stretch and if it is near replacing, but other than that I don't think anything else will hold the bidding too far back. If I had to guess, $10,000-12,000 might be reasonable. I can't wait to find out.
– Andrew