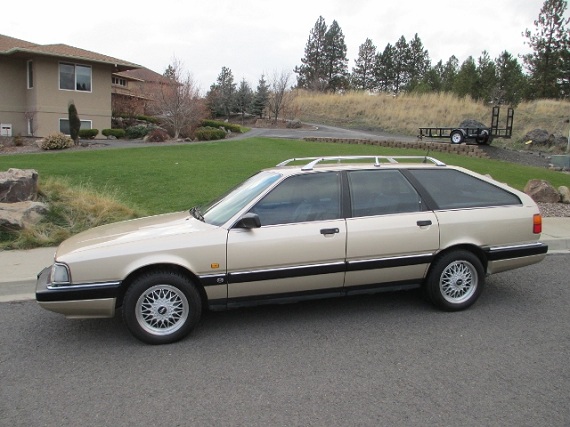 The Audi Type 44, while no doubt a smart looking aerodynamic sedan, was rather a tame thing – especially in U.S. guise. With about 160 horsepower and well over 3,000 lbs to push around, they were great on the highway but lacked serious motivation. That was until the 1991 introduction of the new turbocharged version of the double overhead cam 20 valve version of the venerable inline-5 was coupled with some flares, some crazy floating rotor brakes and some of the best BBS wheels to be fit to an Audi. Available as a wagon and riding alongside the newly launched V8 quattro with the first automatic all-wheel drive, Audi had two trump cards over their European competitors and were set to take off – yet, they were nearly pulled from the market by parent Volkswagen around the same time due to extraordinarily slow sales in the wake of the unintended acceleration debacle. Coupled with fictitious claims about their reliability spread by many who never owned them, most of the enthusiast community stayed away from the fast Audis; but the few who bought them sure loved them. In the case of the 200 20V Avant, less than 200 were sold in the United States – and those that were sold here were loved and used well. Such is the case with today's 200 20V – mileage that would scare off all but the diehard Audi fans but an overall condition any enthusiast would appreciate. Take a look at this rare-to-see Bamboo Metallic Avant: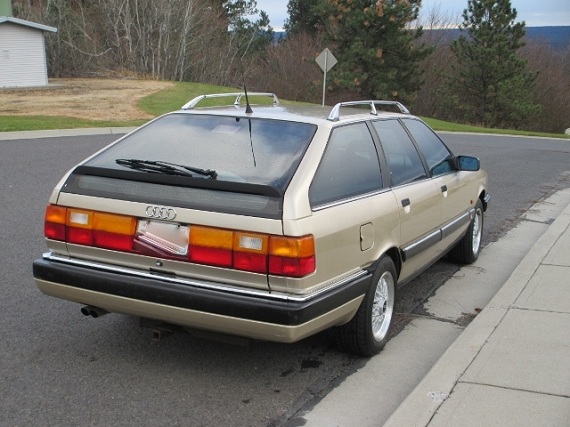 Year: 1991
Model: 200 20V Avant
Engine: 2.2 liter turbocharged inline-5
Transmission: 5-speed manual
Mileage: 282,000 mi
Price: $3,900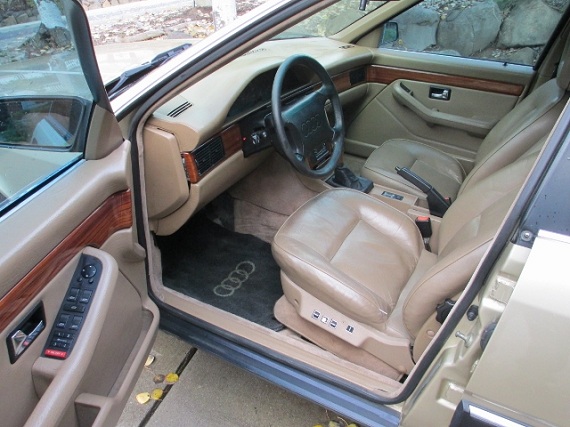 Here we have a 2 owner rare 217hp wagon in very good condition. Car is ready to drive anywhere tomorrow. Enthusiast owned. 5 cylinder, dual cam, 5 speed. All wheel drive works fantastic, especially with like new studless Toyos all around. Stock BBS wheels in great shape. Upgraded front brakes to dual piston G-60s, with plenty of life left. New rear tie rods. Bilstein suspension all around. Rides very well. Properly harnessed and relayed European headlights. 30% tint this summer. Paint is original bamboo metallic that shines up well. Glass all good. Engine is stock. Timing belt job at 252k. 282k on it now. Sounds like a lot, but is less then "average" for the year. Plus Ive seen Audi 5 cylinders with 500k on them.. so 400k is definitely possible with regular maintenance. Always had Mobil 1 synthetic. Bosch filters. Sierra non phosphate anti-corrosion coolant. Accessory belts in good shape, newer battery. Stock exhaust in good shape. Car is clean in/out/under. Lil bit of corrosion on lower rear passenger door that could easily be repaired. Thats the only spot. Recent clutch work, shifts and drives great. Car spent first couple years in Minnesota, then in Washington state everafter. Interior is very clean. Travertine leather in exceptional shape, still soft, and very comfy. All seat heaters work, windows, door locks, rear wiper, new Kenwood head unit this summer, could use new speakers down the road.. built in radar detector. Woodgrain interior trim is perfect. This is a very nice high mileage well maintained allwheel drive beauty, thats a blast to drive, and own.. Only 160 or so were ever imported in 1991. Five zero 9 nine five four eight 8 nine five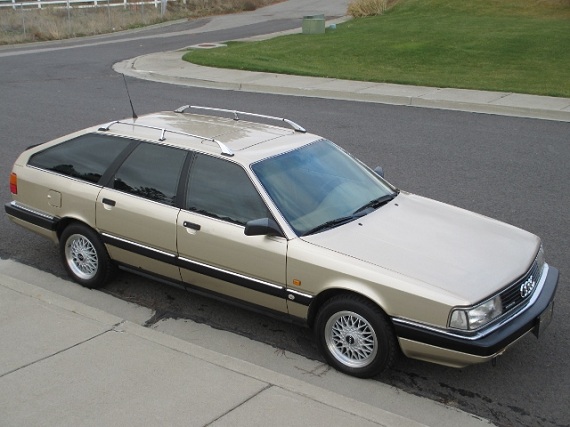 The condition is certainly impressive – I owned a over-200,000 mile V8 quattro with a Travertine interior and it looked nothing like this car's interior – mine was cracked and damaged everywhere, yet this one looks almost new. Everything is listed as working, which is a bonus, as is the change to the dual-piston G60 brakes over the "UFO" floating rotors. Those early brakes were great in top-speed panic stops but suffered around town, so even though the G60 conversion loses some braking potency overall it's a better option for most drivers. The suspension and engine have been gone through but not overdone, and the car still wears great-condition BBS wheels that were unique to the 1991 200 and 1991-1994 V8 quattro – they're very light and a throwback to when Audi trumped large sidewall ride over the larger wheel options from BMW and Mercedes-Benz. All in all, this is a great looking car that is in rare-to-see condition overall despite the mileage. The price is in line with where the mileage sits, and though it isn't for everyone or a museum piece this car looks like a reasonably good deal at just below $4,000.
-Carter