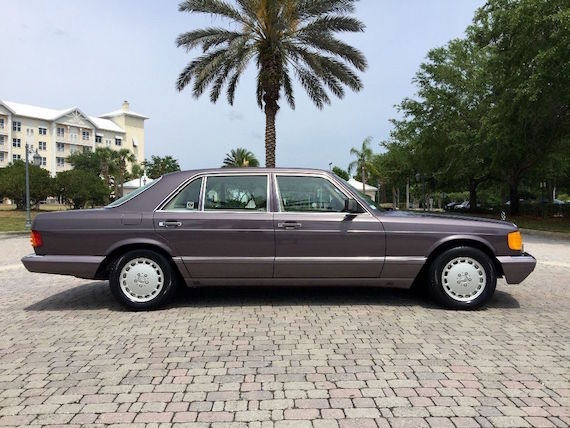 Halfway through the W126 S-class production run, the diesel engine was upgraded, from the familiar and reliable OM615 inline-5 to the OM603 inline-6. The first W126s to employ the OM603 experienced teething problems, something unthinkable from Mercedes-Benz at the time. Heat from the diesel particulate filter, a part integral to the emissions control system, would cause the aluminum heads to fail. In some cases, debris from these filters would damage the turbocharger. After two years, Mercedes stopped selling the diesel S-class, but it would return once again in 1990 for the final two years of S-class production. Mercedes debuted a larger version of the OM603, displacing 3.5 liters. However, this engine had its own set of problems, as the larger bore led to head gasket failure and passage of oil into the cylinder bores. In addition, failure of motor mounts could cause screws to loosen in the crankcase which would lead to another set of issues. It was reported Mercedes-Benz replaced a number of engines in these cars, but never issued a formal recall.
If this didn't scare you away from a late-model W126 diesel, then read on. The 350SDL was not the sales leader of the W126 pack, as most opting for a large Mercedes on these shores wanted V8 power. This 350SDL in Florida has seemingly escaped the wear and tear most of these diesel powered Benzes, showing less than 60,000 miles on the odometer.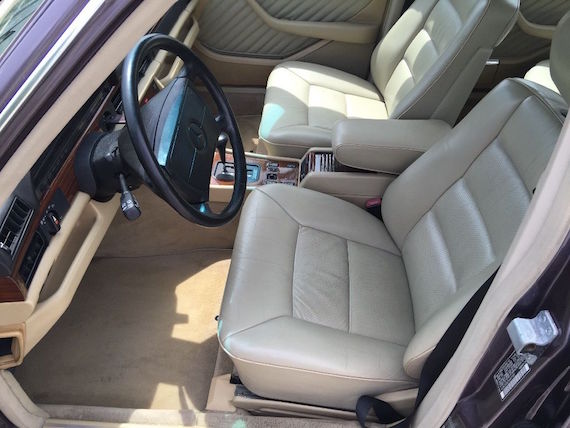 Year: 1991
Model: 350SDL
Engine: 3.5 liter turbocharged inline-6 diesel
Transmission: 4-speed automatic
Mileage: 59,000 mi
Price: Reserve auction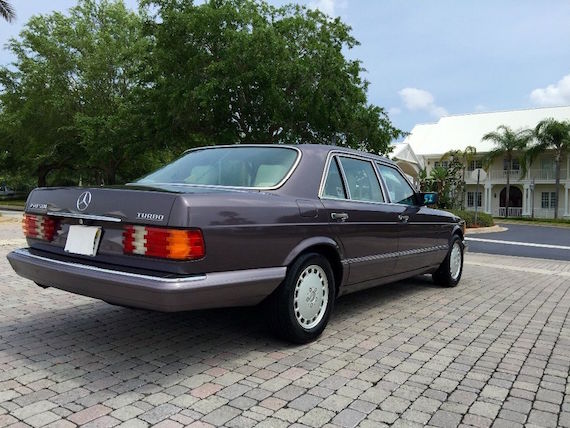 1991 Mercedes Benz 350sdl turbo diesel 59k original miles, I repeat 59k original miles on this beautiful Mercedes, that has been in Florida it's entire life. Vehicle has never seen salt or snow. Very rare last of its breed 126 chassis diesel luxury sedan. This Mercedes is completely original from top to bottom. Original records, books, manuals, first aid and tool kit, original wheels in perfect condition. No curb rash or scratches. Also has the original spare tire never down. New Michelin tires, interior still smells like new. Perfect leather no rips or tears doesn't show any signs of age. Wood trim, carpet, and dash also original and in perfect condition with no signs of age. Elderly owned, never smoked in. Always garaged and pampered since day one. Paint still shines like it did back in 1991. Truly one of the finest and lowest mile example of a 350SDL in the country. You won't find another like it. In this original quality. Very exquisite and unique gem. Bid with confidence. For any questions please call 407 777 6595.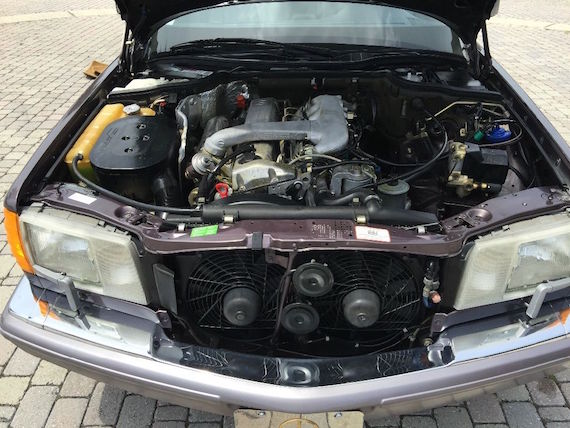 If this were any other diesel Mercedes, we would probably see strong money. Given the problems with this particular engine are well documented, I tend to think that will hold back the bidding a bit. In addition, most buyers of vintage S-classes prefer a petrol engine over a diesel. One thing this 350SDL has going for it, however, is rarity. Just under 3,000 were produced over two years. We saw a low mileage 1990 350SDL sell for just over $13,200 back in summer of 2013. The best examples of petrol powered W126s are edging $20,000 and more these days. Considered there is a fair amount of bidding on this car already, I'd suspect bidding will wind up somewhere in the $12,000 to $14,000 range. Whether that's enough to meet the reserve remains to be seen.
-Paul