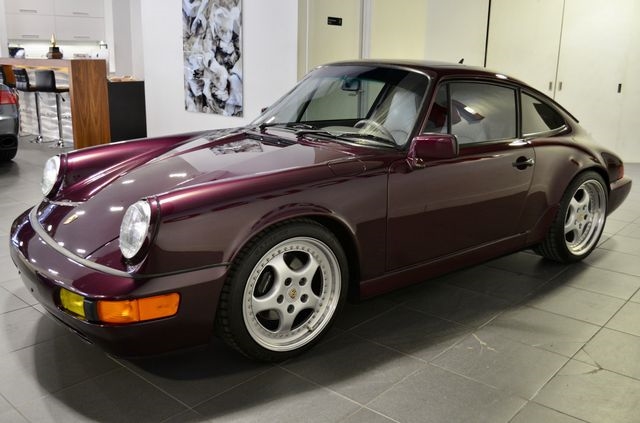 During my many miles of walking I do during the week, I run through a lot of hypothetical car purchasing situations. One of those recently was "how much of a discount would you need to buy and own a (pre-PDK) automatic 911?" While certainly not the most common 911s, there are a handful of these traditional automatic gearboxes on the 964, 993, and 996. The 964 and 993 had a 4-speed, while the 996 gained an extra 5th gear. All featured "Tiptronic", a term Porsche coined and owns, that allows you to select what gear you wanted to be in within some limitations. Most often people who bought these automatic gearboxes were those with a physical limitation who couldn't drive 3-pedals or the old saying of "so my significant other can drive it too" when in reality that maybe happens twice a year and one of those times is driving it from the garage to the street because the driveway was getting resealed.
Naturally these cars didn't just go off and disappear because they still have a ton of value, but you'd be kidding if you think all things being equal they would be priced the same as a manual gearbox car. Yes, the look, sound, and feel of an aircooled 911 is still there, but these older ZF gearboxes suck up the power and you notice it. That is exactly what is going on with today's car, a 1991 C2. This has all the ingredients for a perfect 964. Amethyst Metallic paint, Speedline wheels, and just under 73,000 miles. Problem is, it has the automatic gearbox. Is the price discount enough to make you overlook that?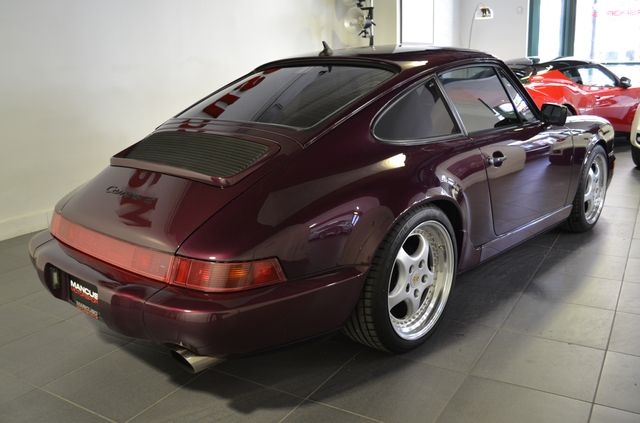 Year: 1991
Model: 911 Carrera 2
VIN: WP0AB2968MS411500
Engine: 3.6 liter flat-6
Transmission: 4-speed automatic
Mileage: 72,927 mi
Price: $52,888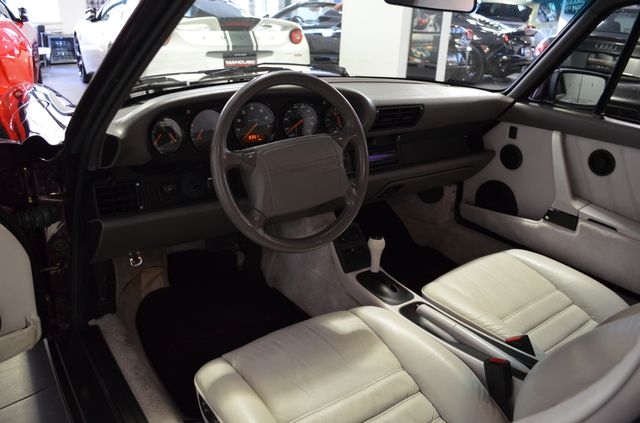 1991 964 Porsche 911 Carrera C2 | STOCK # 1910

HIGHLIGHTS
964 Designation
3.6L, Air Cooled Flat Six Cylinder
247 HP, 228 lb-ft of Torque
4-Speed Tiptronic Transmission
Amethyst Metallic Exterior
Full Leather Interior
Speedline Wheels
Power Steering
ABS Brake System
Electronic Rear Spoiler
Kenwood Radio/CD Player

OVERVIEW
This vehicle has been inspected upon arrival here at Mancuso Motorsports, detailed by a local shop, and is securely held in our storage facility. For viewings, test drives, or further information, we encourage you to schedule an appointment via our website or by email/phone/text 312.624.8586 /

Financing, Leasing and Extended Warranty Coverage are available. We ship worldwide.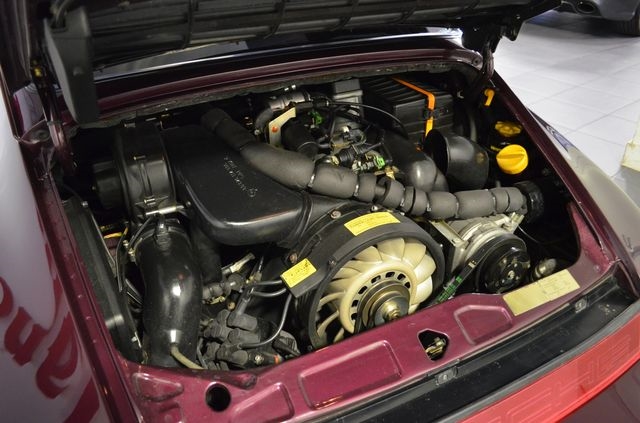 Color and condition basically make a 911, and this one hits a home run on color. Amethyst Metallic is a great plum and purple color that can also fly under the radar unlike something like Ruby Star. These Speedline wheels finish off the car in the ultimate way and you'll have a hard time finding someone who doesn't like these. Inside, the color combo isn't ideal and the condition is about average. There are some wear spots and the classic aftermarket stereo from 20 years ago. Still, something you can live with.
So what about the price? Well, the asking price is just under $53,000 and that strikes me as high. Taking a look at the 964 sales over the past year or so, $50,000 buys you a clean C2 with the 5-speed manual gearbox and some even sell below that in the low $40,000 range if you really find one on a good day. The only reason I can maybe guess why this car is $53,000 is because of the color and the wheels like I mentioned, but I can't imagine that trumps over the slushy gearbox. You can change wheels in 30 minutes and change paint in three days, but changing a gearbox? No way. Not at the prices Porsche is charging for parts. Personally, I would need to be under $40,000 to even think about this car given the market right now. 911 prices have cooled and stayed steady for the run-of-the-mill examples and I think you'd overpay if you bought this car.
– Andrew