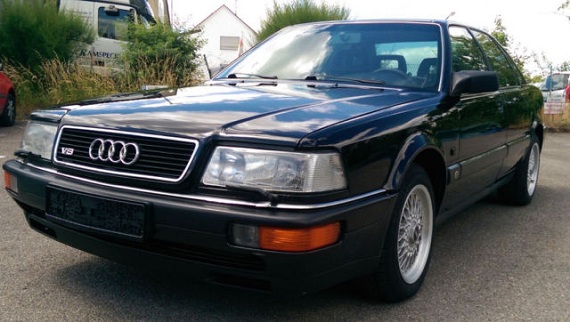 Fans of the Audi V8, rejoice! I know there are a few more than just me out there and we always love seeing a clean example of one of the best bits of Audi engineering in history. Sure, there are more significant Audi models, but the V8 certainly deserves to be amongst the top 5. Many view it as an overly complicated, underpowered car – and indeed, in 3.6 automatic form as it was originally received in the U.S., the V8 felt a bit flat. But let's not forget that Audi reinvigorated what was already an aging chassis to make it feel remarkably fresh. They brought for the first time an automatic gearbox to all-wheel drive, opening an entirely new market share for Audi and making a real contender in the large executive market. But for motorsport fans, the real meat of the Audi V8 meal was the sporting potential of the manual models. It's often overlooked, but the V8 was a remarkable performer, especially in manual 4.2 version. Today's example doesn't have that magical setup, but even in less powerful 3.6 form the car was plenty potent when tied to a 6-speed manual:
Year: 1992
Model: V8 quattro
Engine: 3.6 liter V8
Transmission: 6-speed manual
Mileage: 205,000 km (127,381 mi)
Price: E. 9,999 ($13,610 today)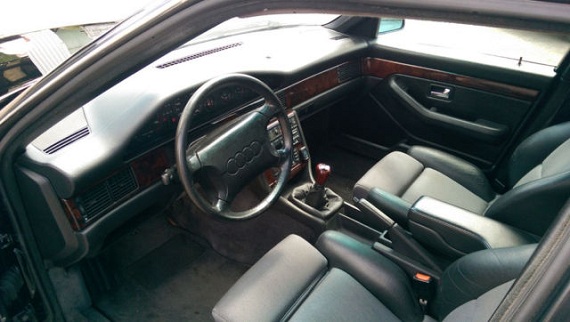 Removable trailer hitch, belt with tensioning pulleys and water pump renewed at 184.000KM. UFO brake discs and pads replaced at 184.000KM, new rear brake pads. Customer service with oil change, air filter, brake fluid and spark plugs was performed again. Vehicle is sold on winter wheels with original BBS wheels. Repair manuals and service manual are included with the vehicle.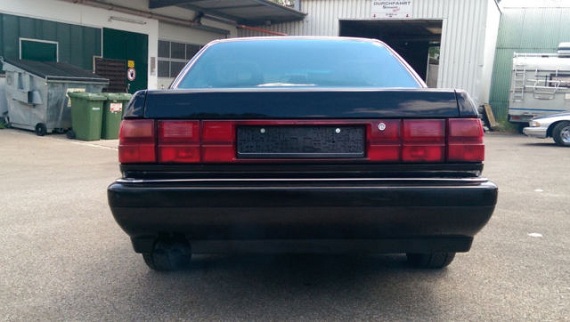 Our reader John sent me this car, and it's certainly one of the better examples we've seen as of late. With timing belt and water pump refreshed, it overall looks stellar and is classic black over black, though we both noted what appear to be alternate colored inserts in the seats. I'm not sure if they're alcantara or a similar interior to what came in the 5000 Quattro here, but either way the inside looks great. The only downsides to this car that I can see are twofold; one, it appears that the optional Euro-spec 16×8 BBSs aren't included in the sale, and I would expect them to be for the second problem – the price is quite high at over $13,000. In the U.S., it would be hard to fetch much more than $7,000 – $8,000 for this car, but they have quite a devoted following in Europe. Still, I think the car is probably a bit overpriced but certainly a neat sight.
Thanks again to John for a stellar find!
-Carter