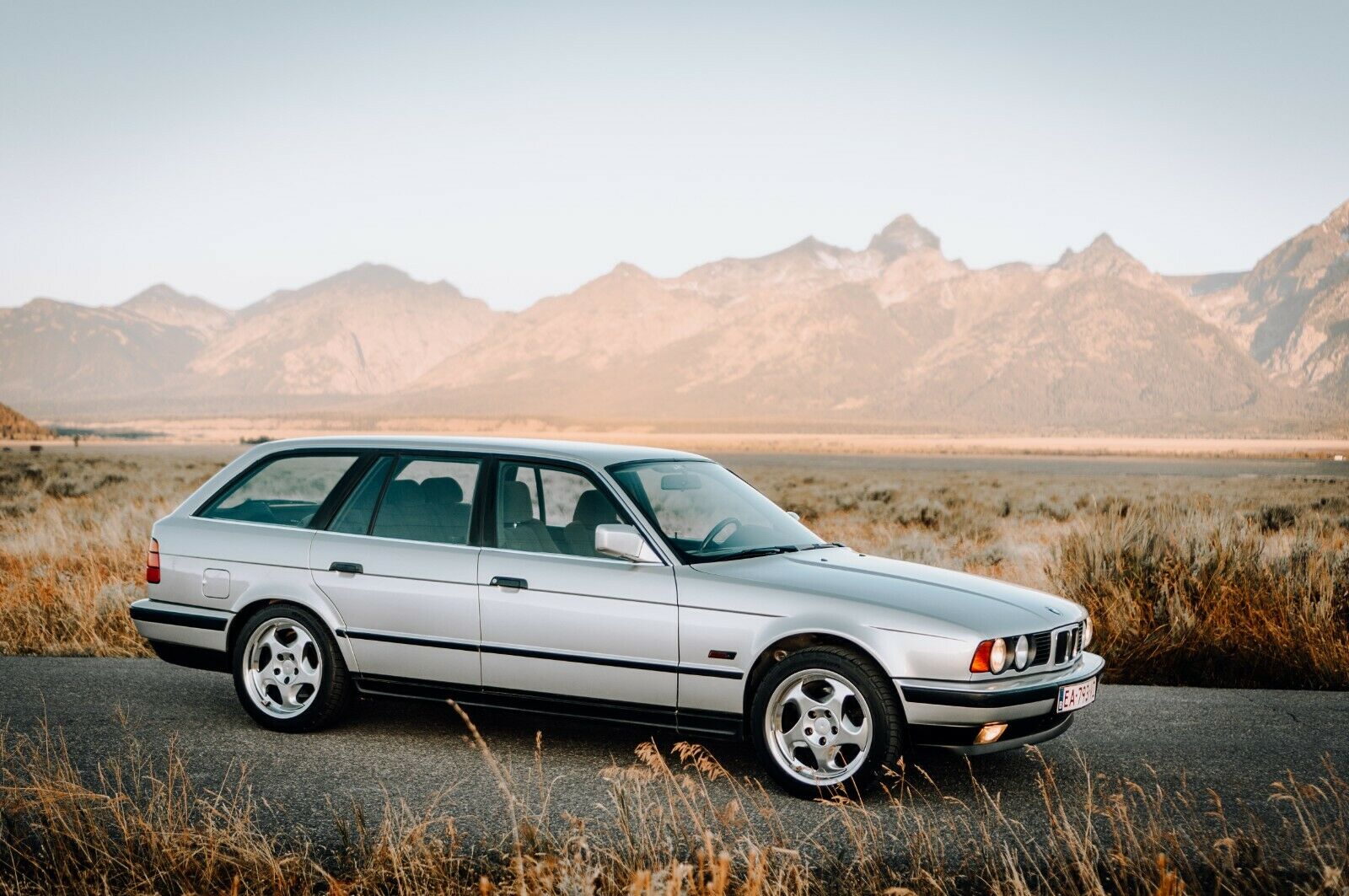 The story behind BMW's foray into diesel power in the U.S. was pretty interesting. BMW had developed the M21 2.4 liter turbocharged inline-6 diesel in the 1970s with fuel prices rising; it finally launched in the early 1980s with the E28 524td. But you probably best know that motor for its appearance in mid-80s American iron; an attempt by Ford to improve the fuel economy of its large executive Lincoln Continental. The marriage didn't work; although the M21 was a good motor (especially when compared to GM's diesel!), gas prices were falling and the economy was recovering by the time it finally came to market. But since BMW went through the effort to get the M21 legal for U.S. shores, they brought the 524td over here, too. It was a slow seller in the E28 lineup; equipped only with an automatic, BMW dealers shifted 3,635 of the diesels.
No surprise, then, that when the E34 launched, the diesel didn't come back with it. Though the U.S. market didn't see the M21 in the lineup though it soldiered on. The M21 was replaced in 1991 by a new version, the M51. Now displacing 2.5 liters and with an intercooler in "s" version, the 525tds upped the power from the 114 seen in the 524td to 141 and it had 192 lb.ft of torque at only 2,200 rpms. This motor carried BMW's diesels through the 1990s, and was available in everything from the 3-series to the 7-series.
So it's a bit of a treat to see the M51 in North America. It's more of a treat to see it in a Touring, and in great shape, and hooked up to a manual transmission. And, it has manual sport seats as well. Yes, the want is strong in this one!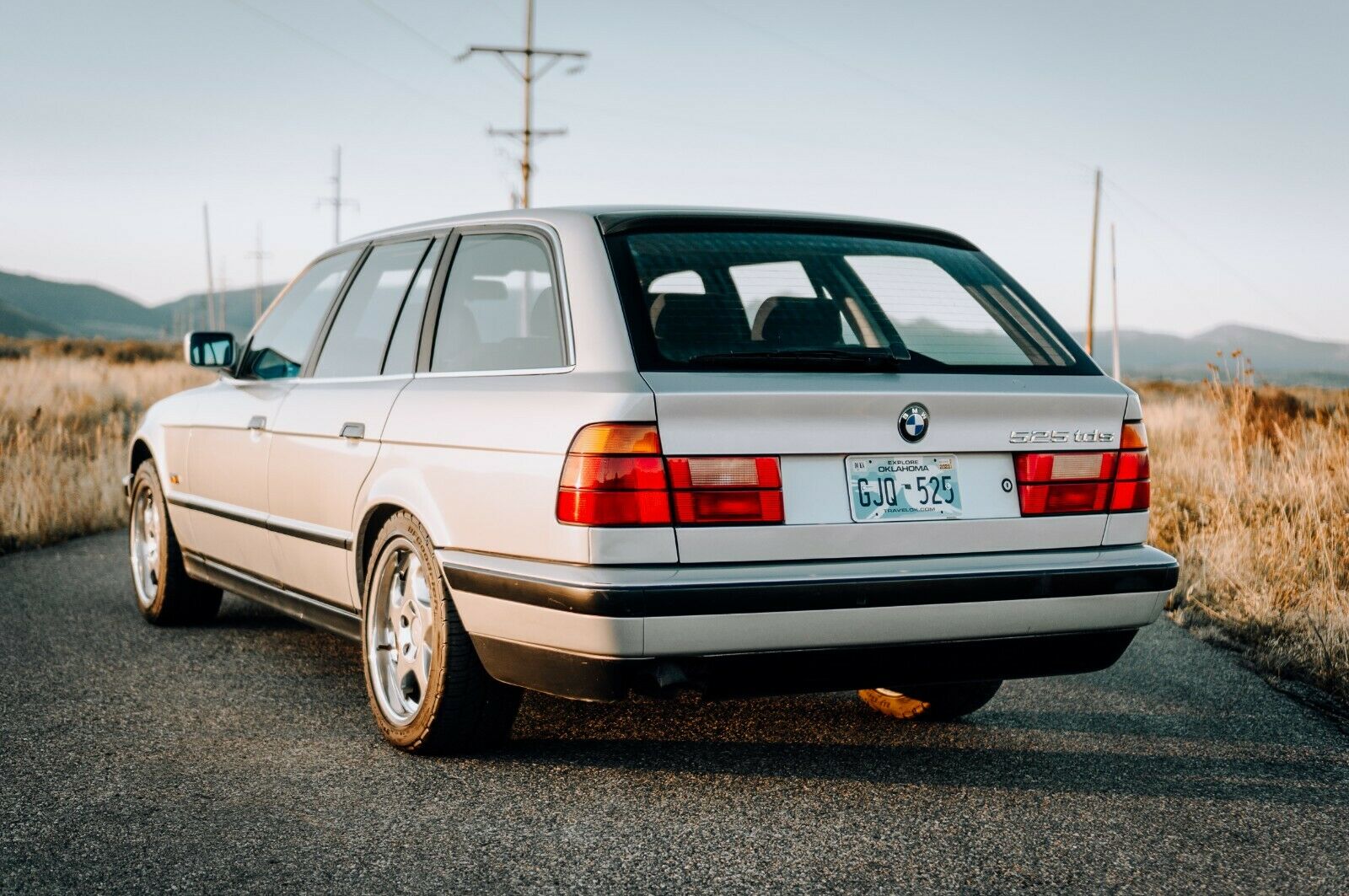 Year: 1992
Model: 525tds Touring
VIN: WBAHG710X0GC61598
Engine: 2.5 liter turbodiesel inline-6
Transmission: 5-speed manual
Mileage: 146,000 mi
Location: Medina, Ohio
Price: $18,000 Buy It Now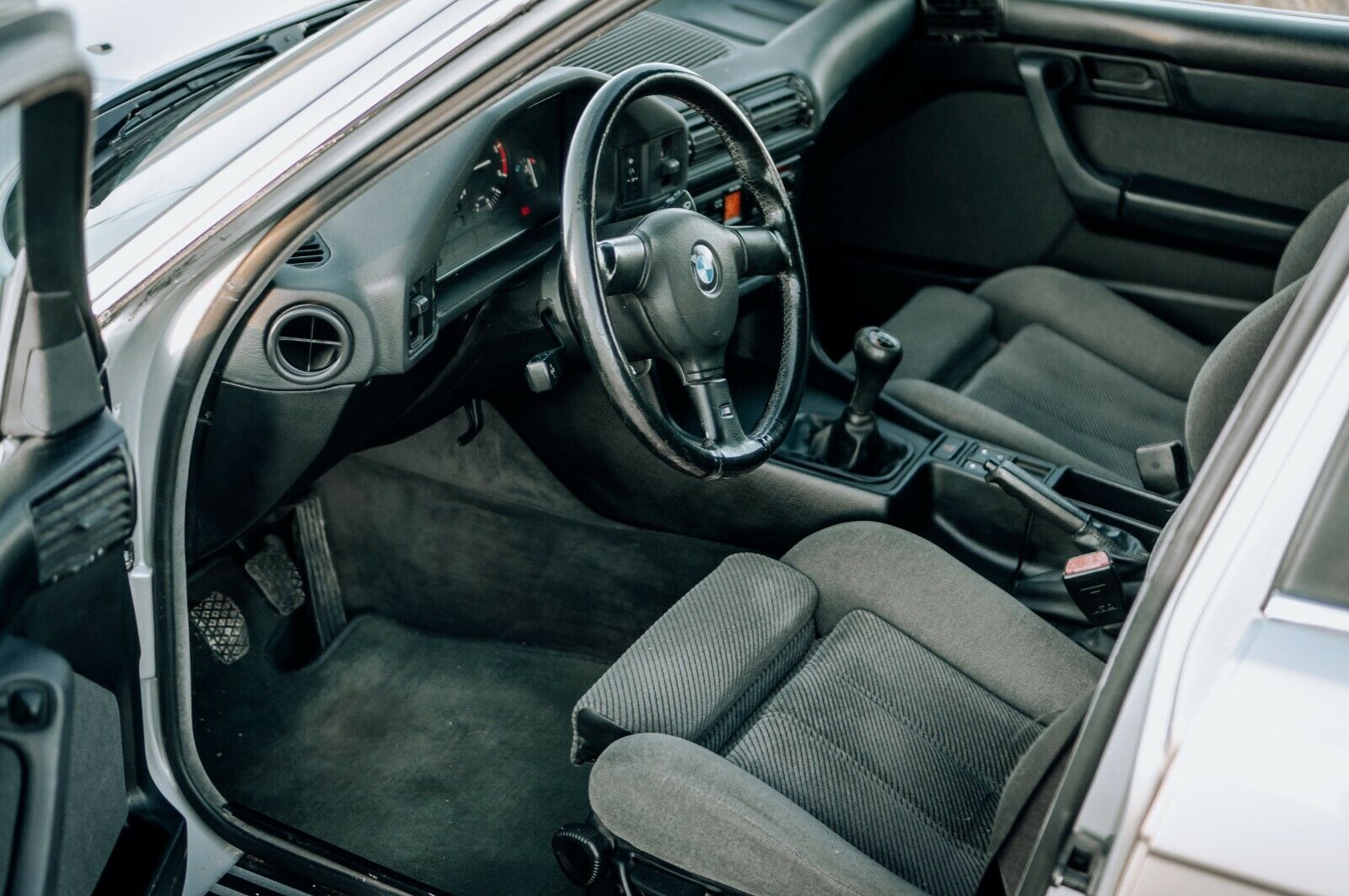 For Sale is our 1992 E34 525 TDS Touring 5 Speed Euro. The car currently has 234k km / 146k miles.
There is 2 things make this car very unique:

The Options: Sport Interior package (Seats, steering wheel, shifter), 17″ M-System Wheels, SLS, Headlight leveling, 5 Speed Diesel Wagon is not very common, even in europe.

The Condition: For a Diesel Wagon this car has very low miles. The interior and exterior are in fantastic condition, the underbody is very clean.

The car got imported to the US in 3/2019 and is currently registered with a clean title in Oklahoma.
The car was driven approx. 4000 km since it's arrival in the US and has had the following work done:

– Top end refresh (Head gasket, cylinder head check, new water pump & thermostat), Oil change – 231k km
– Wheel refurb & Replacement tires BfGoodrich Gforce AS 234/45/17 – 231.5k km
– New clutch, Dual mass flywheel, shifter linkage, Rear main seal, Transmission input shaft seal, Guibo, Center support bearing, Transmission Fluid, Oil change – 234k km

The car runs fantastic, pulls strong. The AC blows cold, the heater works. I just drove the car from Wyoming to Ohio without any kind of problems, cruising at 75-95mph (Cruise control works perfect). Average gas mileage: 28 mpg.

Known issues:

– Headliner is starting to shrink and delaminate in some of the corners. I can arrange to have that replaced locally.
– a couple of small scratches on the rubber trim, these are still available through BMW USA
– I have tried to take pictures of all small knicks that I could find

This car is the perfect daily driver in a southern climate where there is no rust.

Fly to OH and drive the car anywhere in the US! I can help to arrange shipping.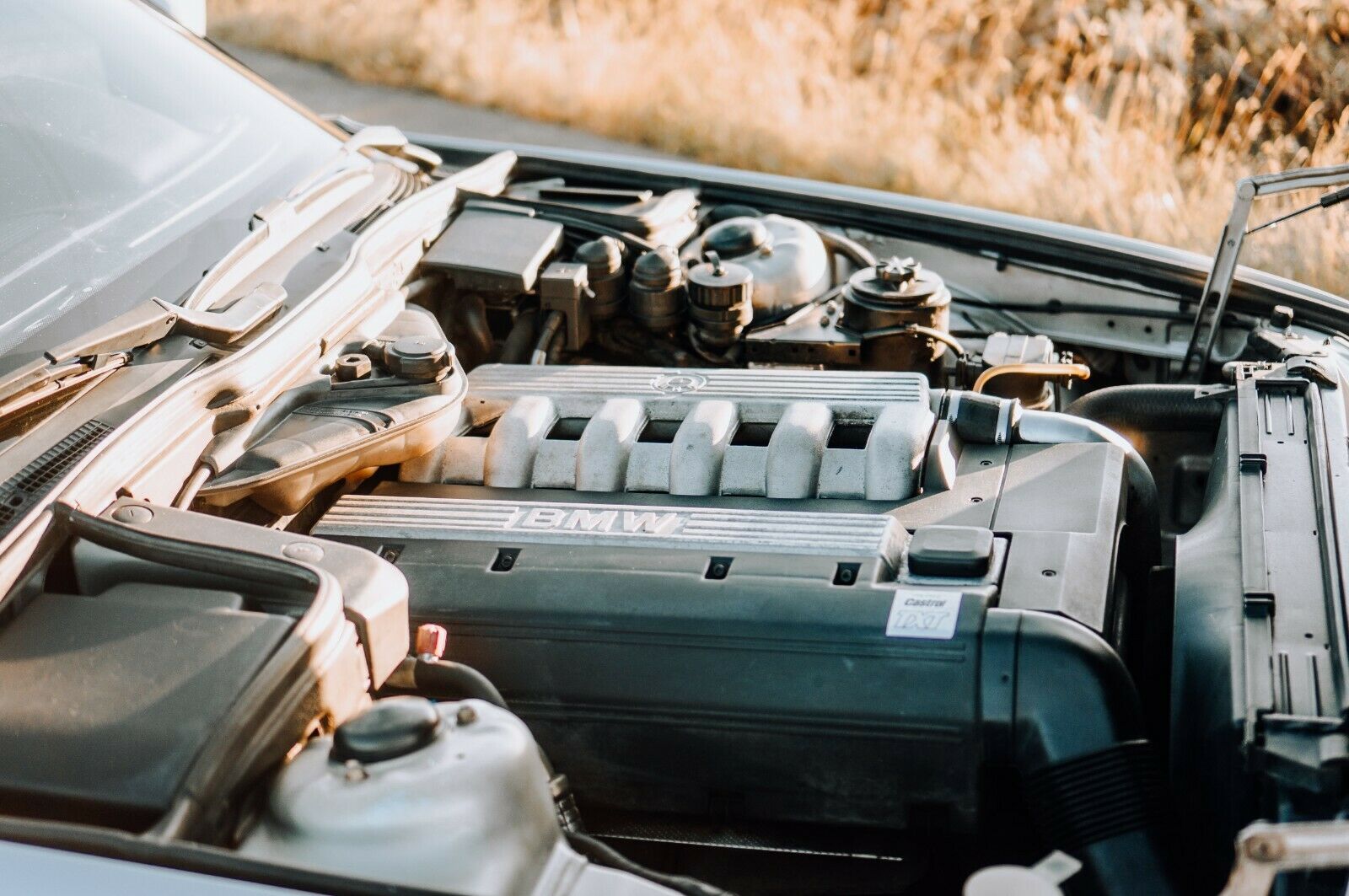 It's an interesting comparison point to look at this car immediately following the contemporaneous Audi 200 quattro. Granted the E34 was still fairly new and the Type 44 was on its way out, but still they were in the marketplace around the same time. With different missions, though, I doubt people were directly cross-shopping the two models. This one appears to be quite nice and is in a hard-to-find configuration with the sport interior. The seller says the wheels are real M System II bits that give a touch of M5 Touring flair, but I find it strange that he had them reconditioned and didn't spring the extra few dollars for new Roundels. There are replica wheels out there and the value changes drastically if these aren't the real forged wheels, so you'd want to check that out. Inside there are some nice power options; this wasn't a complete stripper wagon – and an M Tech II wheel, along with an updated Blaupunkt. Interestingly the car doesn't have roof racks or a sunroof from what I can tell – slicktop wagons are unusual. Condition appears to be great and the seller claims that it's legal and has a lot of work done.Pricing isn't cheap; $18,000 is far from a whimsical purchase for most. But with similarly styled M5 Tourings easily double that amount for an example with a lot of needs, this car gives you a bunch of European flare in a car configuration that's not often seen in the US.
-Carter