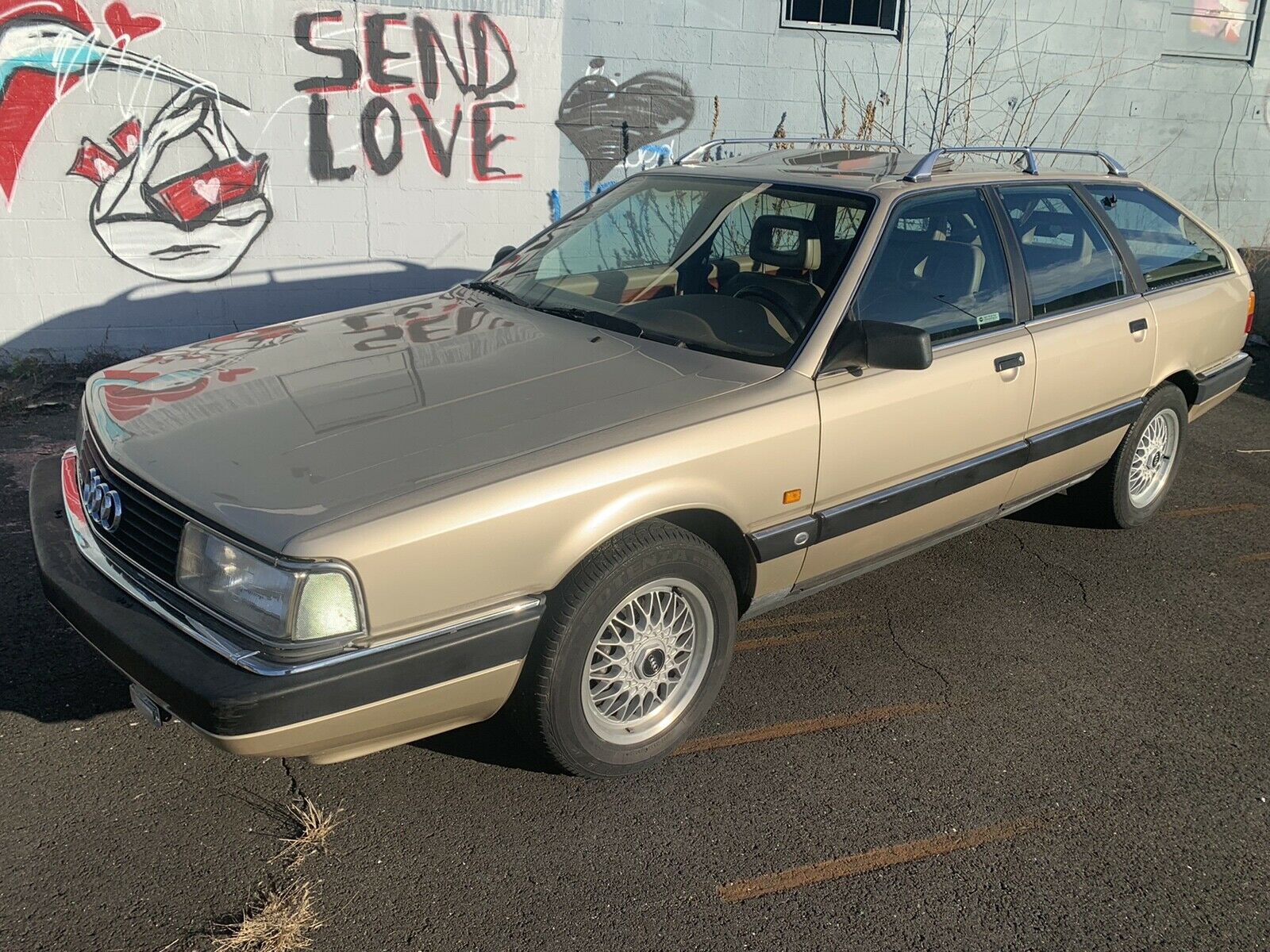 Update 12/26/20: This 200 20V quattro is back up with better photos!
By my account, I seem to have the market cornered on writing up Bamboo Metallic 1991 Audi 200 20V Avants. When today's example popped up near me in Connecticut, I thought at first that it was the same as the last 200 20V Avant that I looked at in the Constitution State:
An easy mistake, given that 1) they were both in Connecticut b) they were the same color combination and both have Euro headlights and III) there were only 149 imported, so what are the odds?
But that wasn't the only Bamboo Avant I've looked at:
Amazingly, that car also had European headlights, but there were enough differences to tell me that wasn't today's car either. So welcome to the third installment of my continuing series that I call '1991 Audi 200 20V quattro Avants in Bamboo over Travertine for sale'. Surely it can't go to a fourth episode?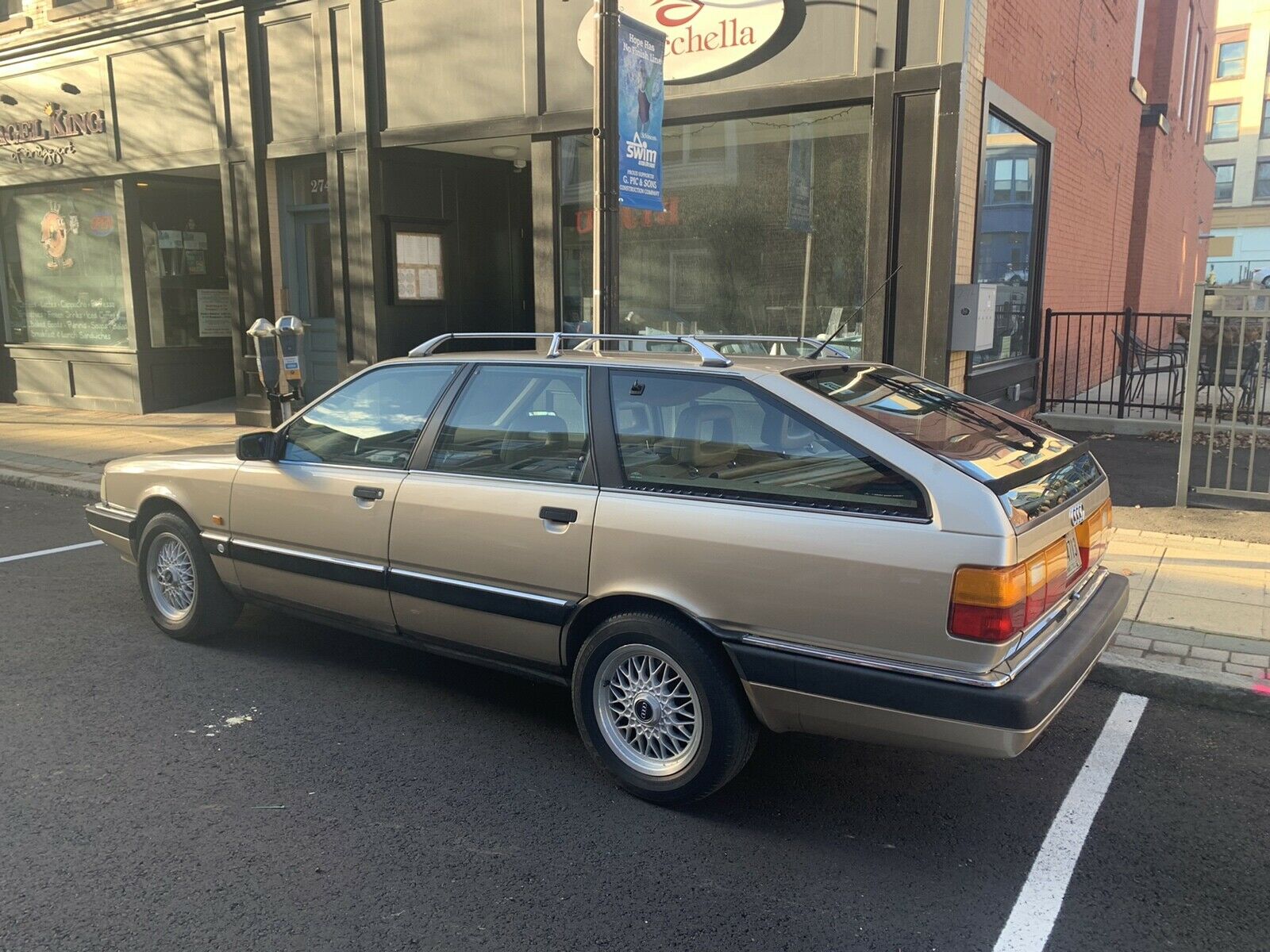 Year: 1991
Model: 200 20V quattro Avant
VIN: WAUHE5447MN026504
Engine: 2.2 liter turbocharged inline-5
Transmission: 5-speed manual
Mileage: 191,000 mi
Location: Bridgeport, Connecticut
Price: Reserve Auction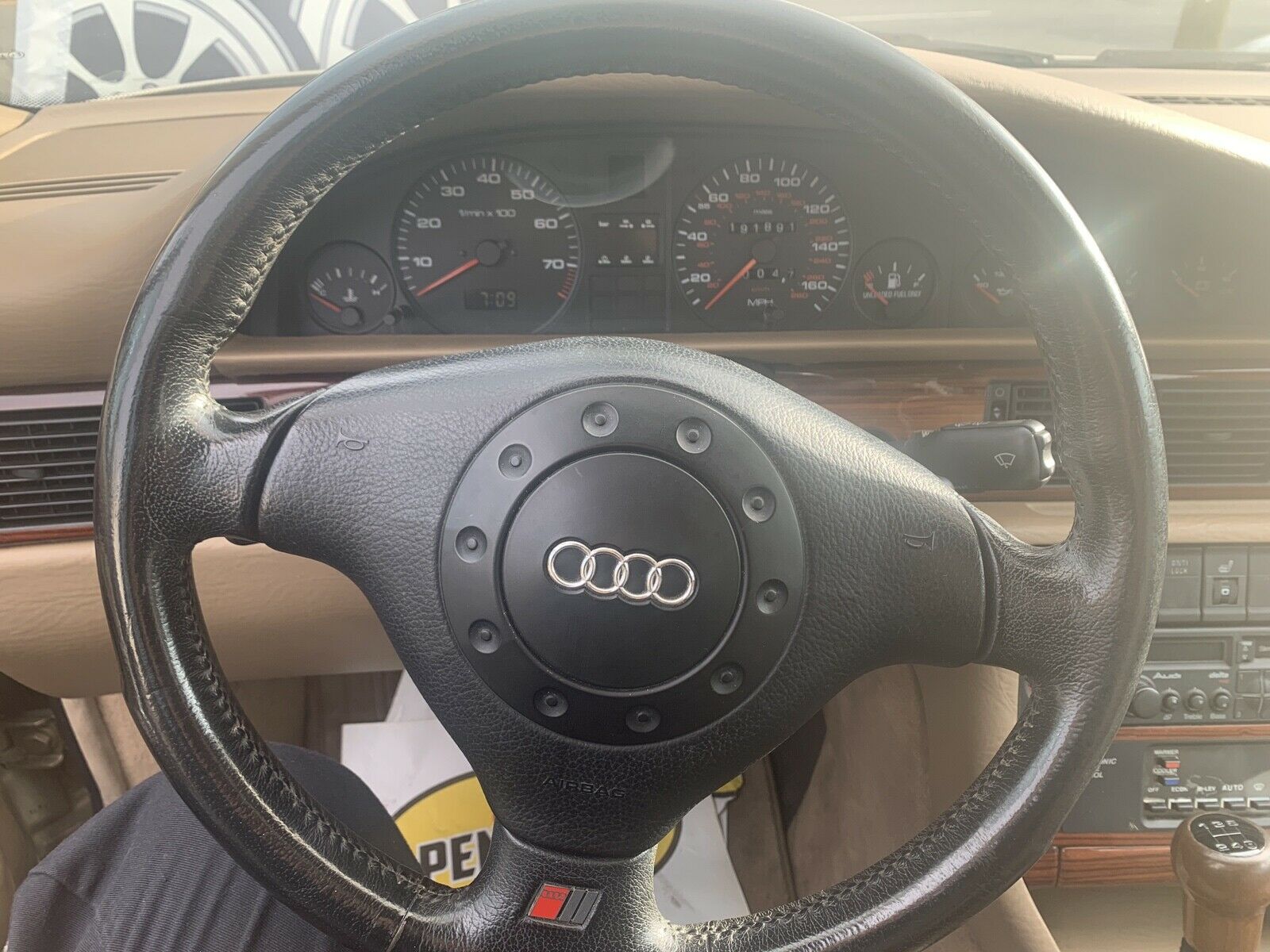 About this vehicle
This 1991 Audi 200 Quattro is an original with updates to the exterior and interior only. Never chipped and The vehicle runs great!
Needs mid muffler has a leak, headliner and tires.
We replaced all the rubber brake lines. New pads, in the rear and resurfaced all the rotors, coolant reservoir, flushed coolant, oil change (Liqui Moly). As well as replaced both master and slave for the clutch. The clutch was done at 177k. Please call me for more information 917 723 5195
I have detailed service records.
2 owner car.
Super clean no rot at all. 5 small spots of surface rust. This car only drove in snow twice since 66k 🙂.

I have never driven a 91 20vTQ like this before it was really well taken care of. Drives amazing never chipped. All stock its whole life except cosmetics
191k

Bridgeport CT

Vehicle Details

Has relayed Euro lights. And an S line steering wheel. All stock otherwise.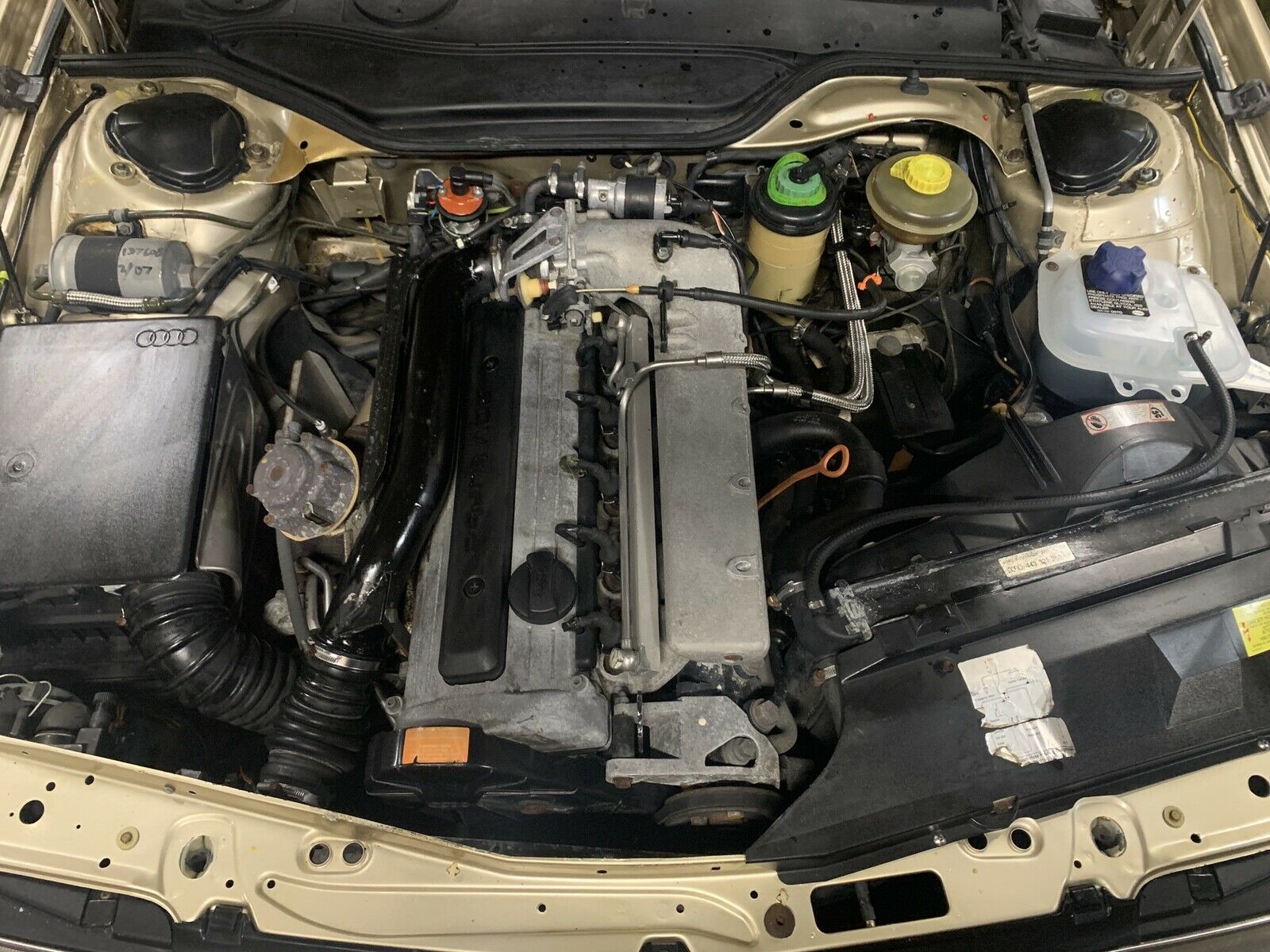 Seriously, you'd be forgiven for thinking that Bamboo Metallic was a relatively common color on these. It is not. Out of the 149 originally imported here, I'd wager that Lago Blue Metallic, Pearlescent White, and black were the really 'common' colors to see on Avants. If you'd like a breakdown on what made the '91 special, I went into more detail here – but you probably already know if you're looking at a nearly 30-year-old Avant. Condition on this one isn't horrible overall, but it's also far from the best. Bids are already flying though, and so far over $5,000 has been pledged with the reserve unmet. Will it sell? I'd have to imagine this example is currently not worth more than say…$6,000…but I'm also not the one paying. Above that amount and I'd probably hold out for a better example, personally. But it's not exactly like there are a plethora of options – especially in (I promise, despite what's shown!) a rarely seen color.
-Carter