I've always thought the early W463 Mercedes-Benz was the pinnacle of all the G-Wagens that made it to production. It has enough creature comforts to make you feel like you aren't a member of the Slovak Republic Armed Forces on a counter-terrorism mission (seriously, 43 military organizations around the world use a G-Wagen) but not so many modern toys that everything is already broken inside it or at least on the verge of being. It has comfortable seats, a modern HVAC system, a nice stereo system and some real wood trim. You still got your choice of gas engines as well as a diesel that didn't have 84 horsepower. Mercedes also gave you a choice of a five-door or a three-door and, perhaps most surprising, a three-door Cabriolet. Today is one of those convertibles for sale in Italy and since it's a 1992, it's only one month short of being eligible to be imported to the United States under the 25-year importation rule.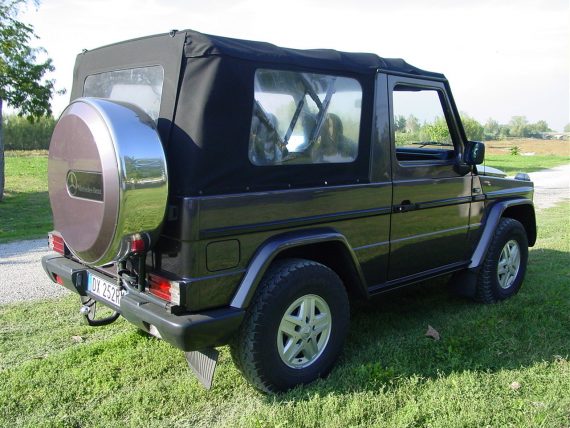 Year:Â 1992
Model: 300GD
Engine: 3.0 liter inline 6
Transmission: 5-speed manual
Mileage: 130,000 mi
Price:Â Auction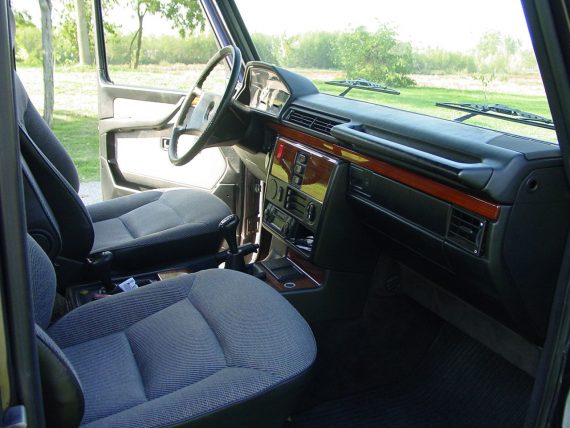 I'm selling a Mercedes-Benz G Class 460 300 6 Cylinder
Engine is original 300 diesel not turbo, it runs very well and is start immediately even when is cold.
Seats and interiors are clean and without any sign or stretch.
Body is perfect shape, frame is completely rust free.
Tires are new, everything is working, car has complete Mercedes service book.
Soft top is new, car is coming from Italy and no salt and rust.
I can arrange for you documents and shipping from Italy to USA.
Do not hesitate to call me for any questions oo39 335 7584646
VIN : WDB46330717085543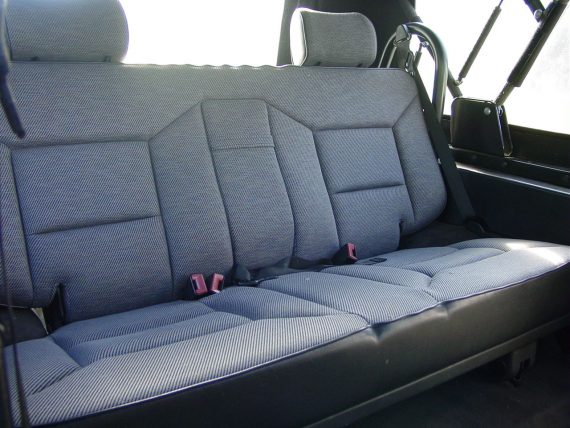 This 1992 300GD Cabriolet finished off in the wonderful and rare Bornit Pearl Metallic paint sure looks great from 4,400 miles away. The interior looks equally as nice with the gray cloth seats and enough wood that to assemble a small end table. The only downside is that since this is a 1992 the steering wheel is from the W123 – the modern wheel began being fit in 1993. But the real story here is that it's the Cabriolet model with a real top that actually was meant to fit well and do things like keep heat in and rain out. The entire premise of this vehicle still boggles my mind because in a world where car companies didn't offer 18 different models to fill every niche that exists and doesn't exist, Mercedes decided offer a convertible of their most extreme offering. Or, maybe I have this all wrong and they just didn't want to have the old cabrio tooling sitting around doing nothing?
As for price, starting this at $20,000 (it doesn't look like it has a reserve) is a really good deal as you'll be hard pressed to find any half-decent W463 under $20,000. Add in the fact that this car has the rare paint, a manual gearbox paired with the OM603 and looks to be in really good shape, it's tough to go wrong here if you are in the market for Cabriolet G.
– Andrew