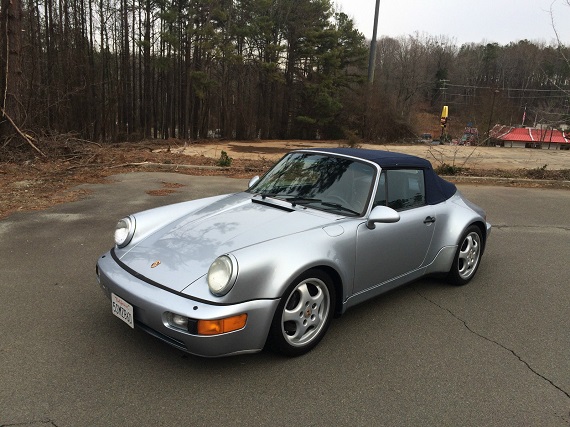 High mileage examples of collectible models represent their own particular breed on the car market, and that's especially the case when looking at a quickly growing market with relatively high prices. We've seen the market for 964 variants accelerate at a rate greater than that of many other 911 models and here we have another of those low-production models that seems destined to have a strong impact on the market. The difference here, though, is that this car has nearly 140K miles on it. Here we have a Silver 1992 Porsche 911 America Roadster, located in North Carolina. Known elsewhere as the Carrera 2 Cabriolet Turbo Look, the America Roadster dispensed with certain luxuries while taking on the appearance and braking of the 911 Turbo, for which a Cabriolet was not available on the 964.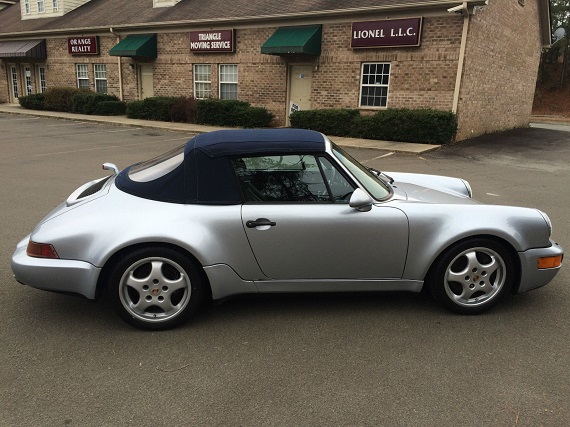 Year: 1992
Model: 911 America Roadster
Engine: 3.6 liter flat-6
Transmission: 5-speed manual
Mileage: 138,736 mi
Price: $95,000 Buy It Now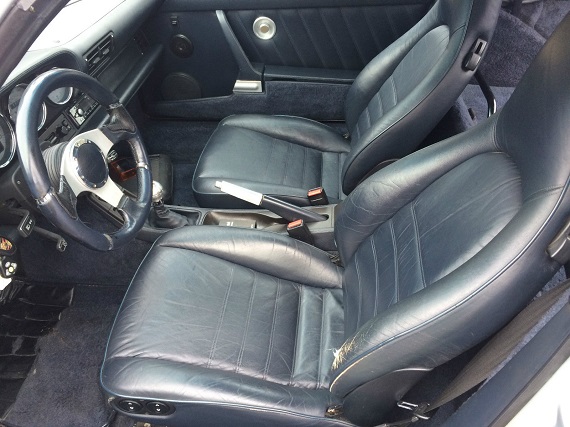 1992 Porsche 911/964 America Roadster. This car is out of my personal collection. The America Roadster is among the lowest production 911 variants ever produced by Porsche with a total production run of about 250. This car is a lovely driver that has some miles but is mechanically sound and ready for its next owner. A top end rebuild was done roughly 2k miles ago. The car was just fully serviced and a new set of tires were fitted.

This car is not a garage queen due to the mileage, but shows really well. Cosmetically, I would describe the car as being in excellent "driver" condition with some of the minor paint flaws, and wear on the interior seating. Mechanically, the car is excellent and needs nothing that I am aware of.

A local viewing is welcomed and encouraged with appointment. We are happy to help buyers worldwide with shipping and freight logistics.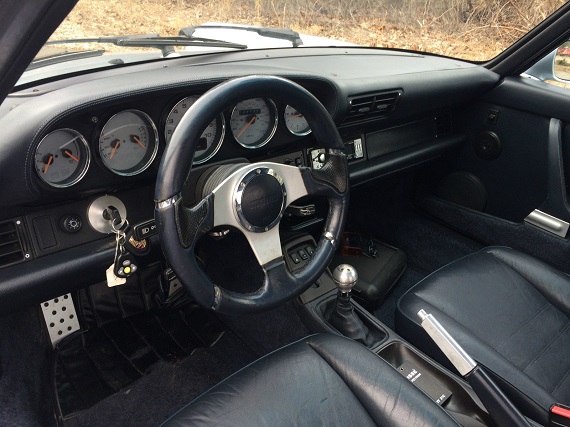 I found it kind of jarring moving from the exterior pictures of this car to the interior. Given the mileage the exterior actually looks quite good. Granted, Silver is one of those colors that wears well and shows well in almost any lighting so a detailed look might reveal quite a few more flaws, but there at least appears to be little out of the ordinary. The interior, however, could use some work. There's a decent bit of wear in the seats and quite a few add-ons that pretty much every potential buyer will see as items needing replacement. And it just doesn't look especially clean. But, the dash looks in very good shape! All of these interior issues are fixable, but for the price and with this sort of mileage the seller probably would do well to correct some of them on his own. The asking price is on the higher end of the market for an America Roadster though still quite a ways from the top. Were it simply a matter of mileage then it might even sell, but with the cosmetic issues I think the price is going to have to come down.
-Rob