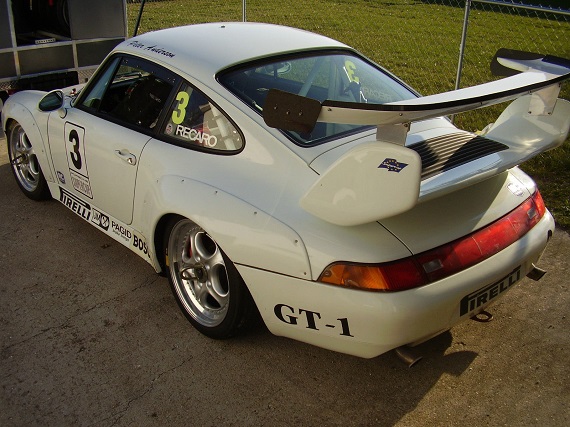 Race cars, by definition, don't lead a pampered life. Often they're tossed around, crashed, bashed, and driven hard when wet. They are infrequently all-original, as many go through multiple changes in rules (even within a single season) and need to evolve to remain current. Also infrequently do they stay with one owner, changing hands multiple times as the years pass more quickly than laps. Then, a generation on, they're no longer competitive and shelved in favor of the newest, greatest and latest track weapon. In short, they're pretty much a collector's nightmare.
But over the past decade a growing appreciation for vintage motorsport means there is increasing attention focused on ex-factory race models. And, even though the air has cooled slightly on the Porsche market, it's still at a pretty astronomic level. Put those two factors together with a low production period racer, and even though it's far from original condition, it's the recipe for enthusiast's dreams and an asking price high enough to make small African nation dictator's son feel jealous.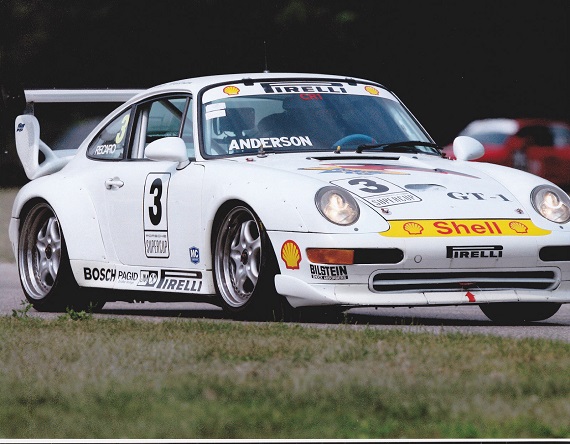 Year: 1995
Model: 911RS Carrera Cup/3.8 RSR
Engine: 3.8 liter flat-6
Transmission: 6-speed manual
Mileage: Not Listed
Price: $725,000 Buy It Now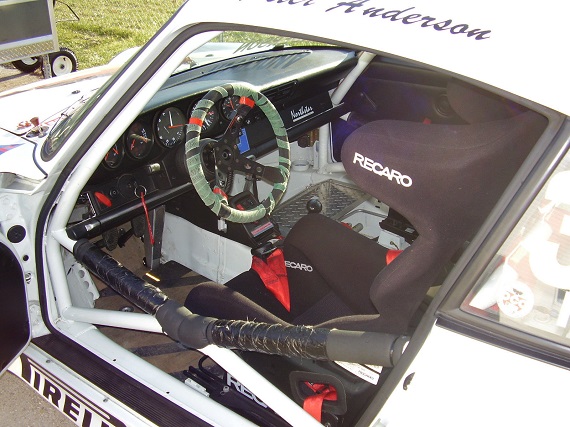 BTB MotorSports presents a last of the air-cooled, 993 RS based factory built CUP car.

Fully developed up to the 3.8 RSR Evolution (EVO) level by Porsche Motorsport North America.

This is the ONLY 1995 CUP car that was upgraded by the Factory to the 1997 3.8 RSR EVO level.

This is a 1 of 1 build by PORSCHE.

The original owner purchased this 1995 CUP directly from PORSCHE. Complete and original documentation, invoices and correspondence with PORSCHE executive management is included with this sale. This vehicles pedigree is iron-clad. PORSCHE only sold CUP cars to those who would participate in their racing series – in 1995 it was known as the CARRERA CUP. Yet this car never competed professionally. It has been driven by only two owner-drivers, exclusively in amateur events – the first owner being the Porsche Club of America (PCA) chief driving instructor for the Chicago Region. The paint (Grand Prix white) is original with no accidents. Typical race defects in paint chips and tire scraps. The rear bumper was repainted to eliminate yellowing from exhaust heat. This vehicle was never abused and extremely well maintained.

PORSCHE CUP cars are extremely low production models. In this case, a 1995 993 RS was pulled from the assembly line to create a CUP car. Approximately 374 993 based CUP's were built during the 5 year period between 1994 and 1998. A significant portion of that production total have been destroyed in racing incidents, used up or end-user modified from their original configuration during competition use.

During 1996 the factory continued to develop improvements for its CUP cars. The original owner contracted with PORSCHE to bring his car up to the factories planned 1997 development level. In 1997, the factory produced only a handful of RSR Sprint type motors for selective use in 1997 CUP cars. They are singularly unique power plants. The sprint motor is a 3.8 liter, 2 valve per cylinder, special camshafts, butterfly valved, highly modified engine. It contains mostly R type PORSCHE racing parts, including many that are fabricated by hand and some created out of titanium. The engine is coupled with unique resonance controlled intake runners producing approximately 390 SAE HP. Porsche made additional changes to the RSR in 1997 so they were also made to this car – installed by ANDIAL. These included extensive bodywork, center lock wheel and suspension upgrades of OEM R Porsche parts as installed on the RSR for 1997.

The original owner then added a Teilert Engineering slide valve induction system, shelving the CUP butterfly valves. Only a handful of these were produced as they were hand crafted by this German Engineering firm. The CUP Motronic ECM was shelved and replaced by a PORSCHE ECM modified unit to accept this induction combination. When this setup is installed on a Sprint motor it produces approximately 410 SAE HP.

The engine is routinely run to operating temperature using leaded 110 octane race fuel. Regular oil changes are performed using Mobil 15W-50.

An endurance fuel cell was added with the quick fill option. The transmission is a G50-32 with harmonized gearing, steel syncros and QUAIFFE diff. The original 60/40 diff was shelved.

This car is a pleasure to operate as it has racing ABS and power steering, yes, power steering. The manual steering rack was removed and shelved.

The body still wears livery stickers for a German entrant in the 1995 CUP series. Original NOS CUP series stickers are also available from us.

Shelved spares are all in usable to excellent condition and are available separately for sale.

I also have model specific maintenance equipment and pit carts available separately for sale.

All competition logbooks since original purchase will be included in the sale. These include SVRA for vintage racing.
This is a turn-key race car while at the same time an historic and unique item. Easily brought to concurs condition. Vehicle located in Illinois. I am the second owner.

This vehicle was used several times as a reference in "993 – The Essential Companion" by A. Streather. This is a must have reference book for 993 owners and admirers.

Reproduction of this vehicle would require the assistance of Porsche as the parts are no longer being produced and are (NLA) No Longer Available.
Reproduction cost (if possible) would be in excess of $1,000,000.00 (in USD 2016).

Values of air-cooled cars continue to rise dramatically. Jerry Seinfeld's 1997 993 Cup 3.8 RSR auctioned for $935,000.00 in March of 2016.

VIN WP0ZZZ99ZSS398084 – this is a Porsche competition VIN.

This car does not have a state issued title. It was imported directly from the manufacturer.
The EPA allowed the vehicle into the U.S.A. for off road use only, this was documented at its port of entry. It will be sold on a Bill of Sale only.

OFFERS WILL BE CONSIDERED.

Message me through EBAY for a package with additional pictures and details or if you have any questions.

Thank you for your consideration of this collector item.

While the look of this car is certainly awesome, where the value lies is harder to judge. A fair amount of it is now unoriginal, and consequently there would be those who would pay more for the correct car. However, as this is a uniquely period upgraded car, I'm not sure all the purists will walk away. Is $725,000 the right number? That seems pretty steep – Seinfeld's RSR was perfect and original, and with lower production numbers of that variant (only 45 produced), they're value is quite a bit higher than a regular 993 Cup. Realistically, I think this car is probably overpriced by a few hundred thousand dollars, but it's still nice to look at and dream!
-Carter