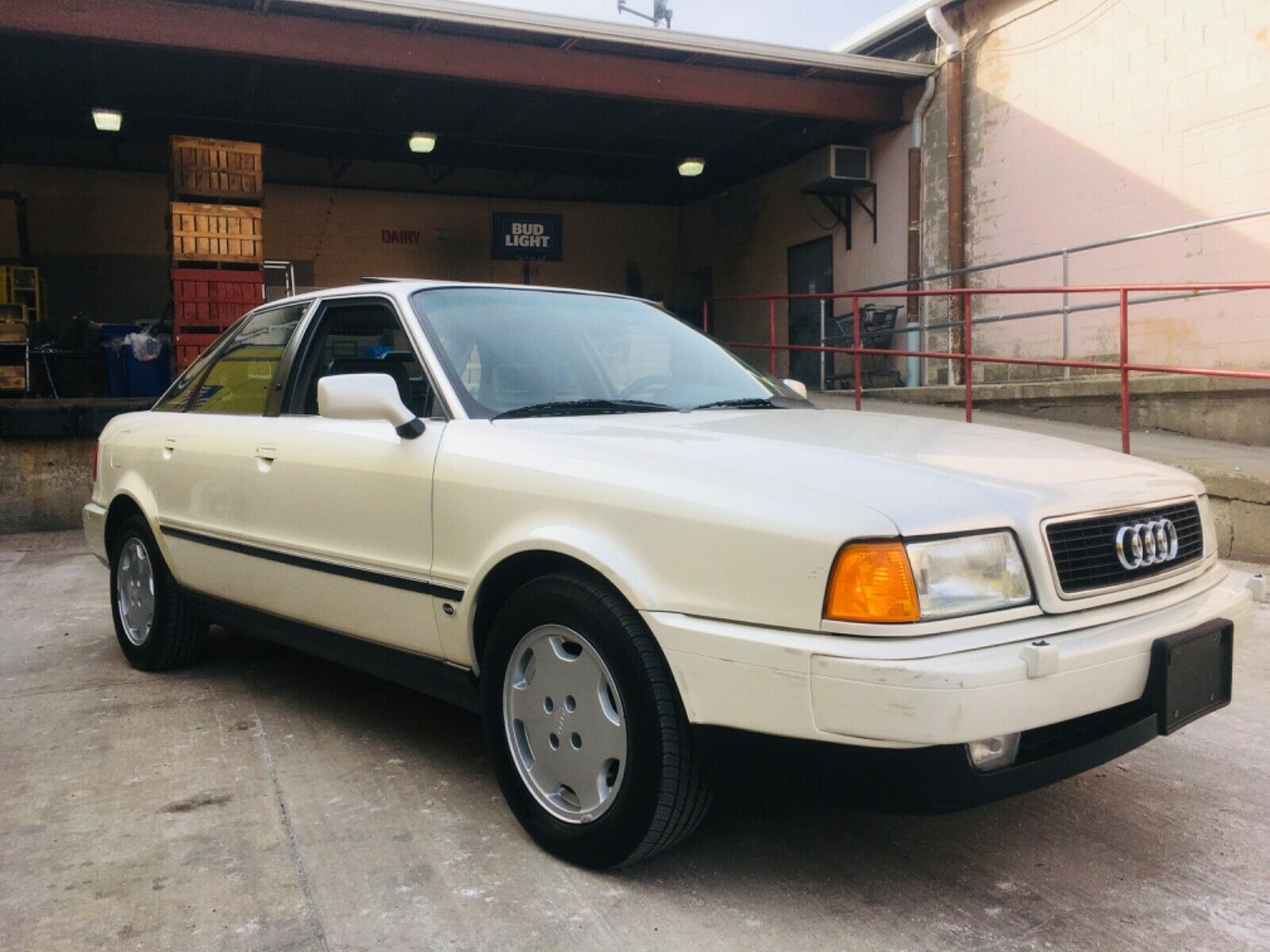 Following up on Andrew's Mercedes-Blah and my interesting because of obscurity 4000 5+5, here's one of quite a few relatively forgettable Audis. In the small chassis, Audi continued to offer two different chassis levels for the newly introduced for 1992 B4. Carrying over from the C4 range was the same 172 horsepower 2.8 V6, powering either all four wheels or the front wheels only. Few mechanical changes were made to the quattro models versus earlier inline-5 models, but the front drivers received more refinement from a trailing arm torsion beam axle instead of the previous Panhard rod design. Outside, new front and rear fascia was mostly expressed by integrating the hood and grill to match the C4 design. Fender flares increased, new contoured hoods offered more character, and different bumper covers updated the look slightly. New wheel designs were also incorporated into the B4 quattro lineup, with 10 spoke Speedline-made wheels being standard and optional Ronal "Sport" 5-spoke wheels, both in a slightly greater 37mm offset as opposed to the 45mm offset of early B3 models (with the exception of the Coupe). Front drivers came standard with 6-spoke Ronal 'Aero' wheels. There were plenty of other minor changes inside and out that added up to a very different and more refined feel versus the earlier B3. But Audi needed to provide some time for U.S. dealers to relaunch the new 90 model range. So, while in 1991 you could buy either a 90 quattro 20V or 80 quattro, in 1992 there was only a 80 model available – no 90s were sold. This coincided with the lowest sales figures for the small chassis Audi had recorded. The new 90 would launch here in late 1992 as a 1993 model in both quattro and FrontTrak form. Mostly people only remember the front-drive 90s in their Cabriolet form, but soldiering on was the 90S/CS as well: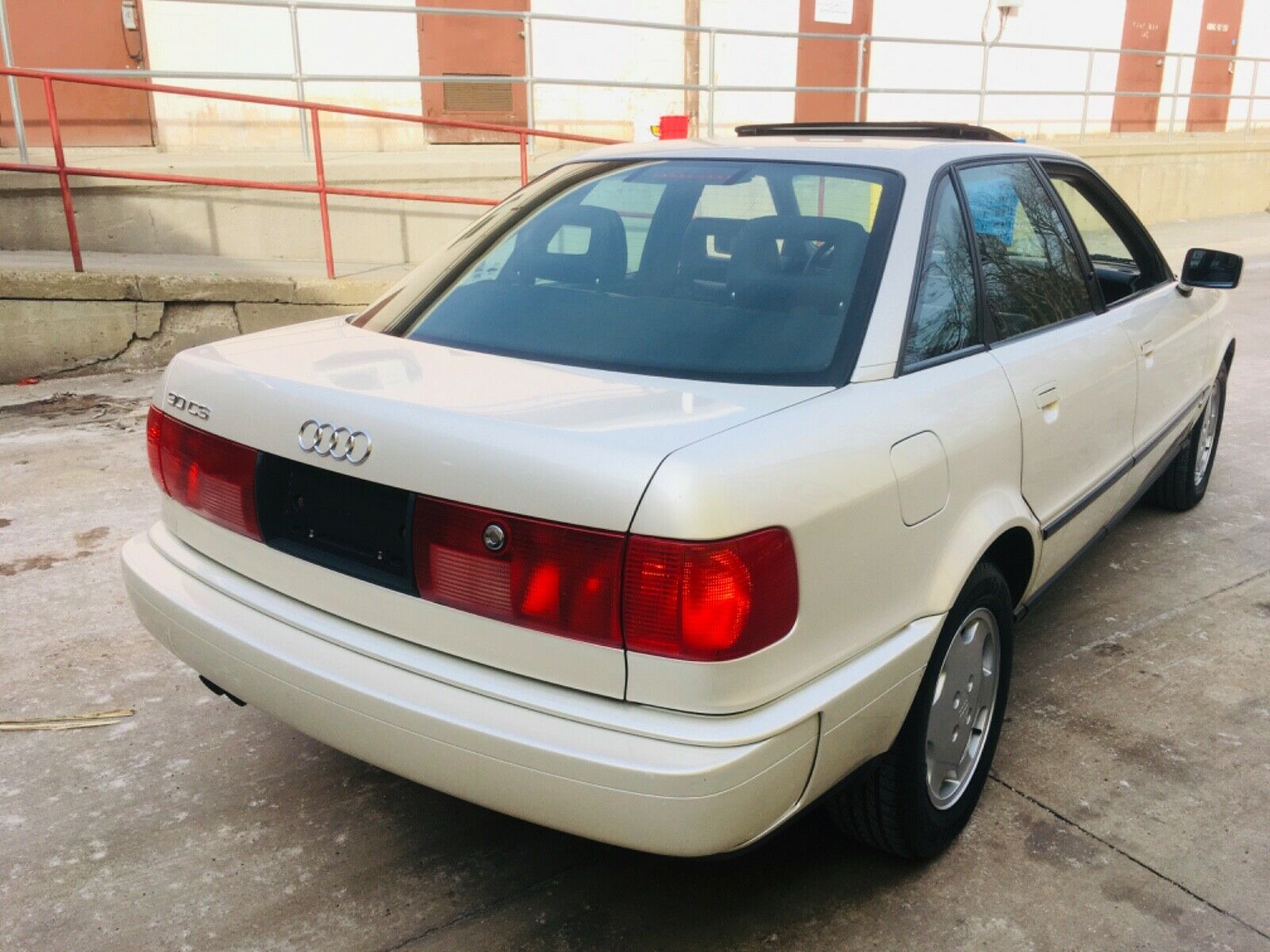 Year: 1993
Model: 90CS
VIN: WAUDJ58C6PA221274
Engine: 2.8 liter V6
Transmission: 4-speed automatic
Mileage: 64,014 mi
Location: Warwick, New York
Price: $5,500 Buy It Now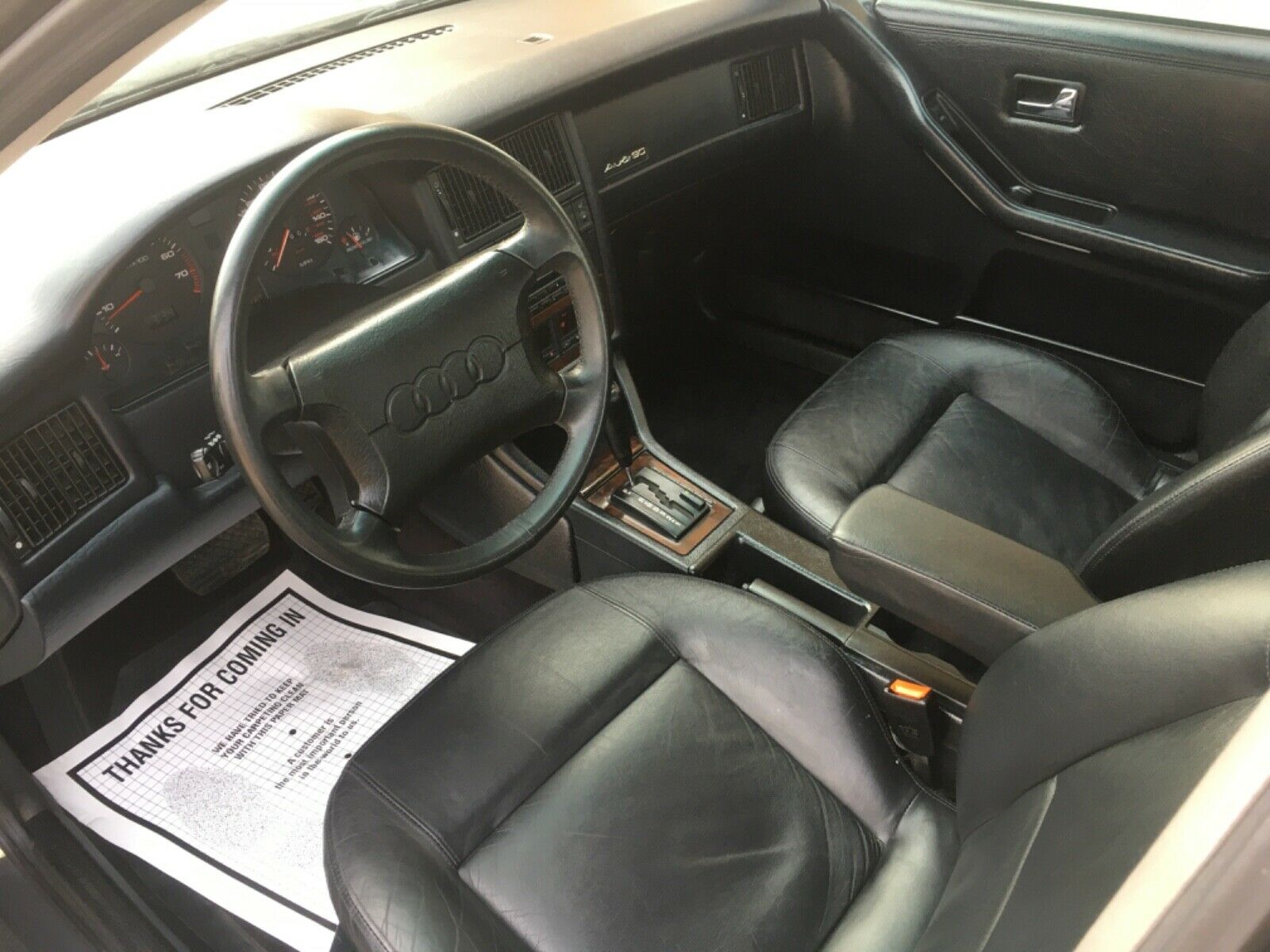 Car is in exceptional condition inside and out. It currently has 64K original and documented miles which includes consistent Carfax reports and misc receipts. It is 1 owner! The original owner unfortunately can no longer drive, hence Its for sale. The car has new timing belts water pump and tension pulley done by a local Audi tech 1/15/20. The car starts runs and drives PERFECTLY. every electrical function button and feature is operational 100%. Tires all new. NO RUST ISSUES!! body is exceptional fender looks like it may have been repainted at some point (i dont know) passenger fender has little scratches (see pictures) Leather is PERFECT no rips no stains no smells. Car has been garaged. I have all books all literature, window sticker. NO LEAKS!! everything expected out of a fully serviced and garaged 64K mile car. HAS NOT SEEN SNOW. used 1/2 of year only; winters was in garage.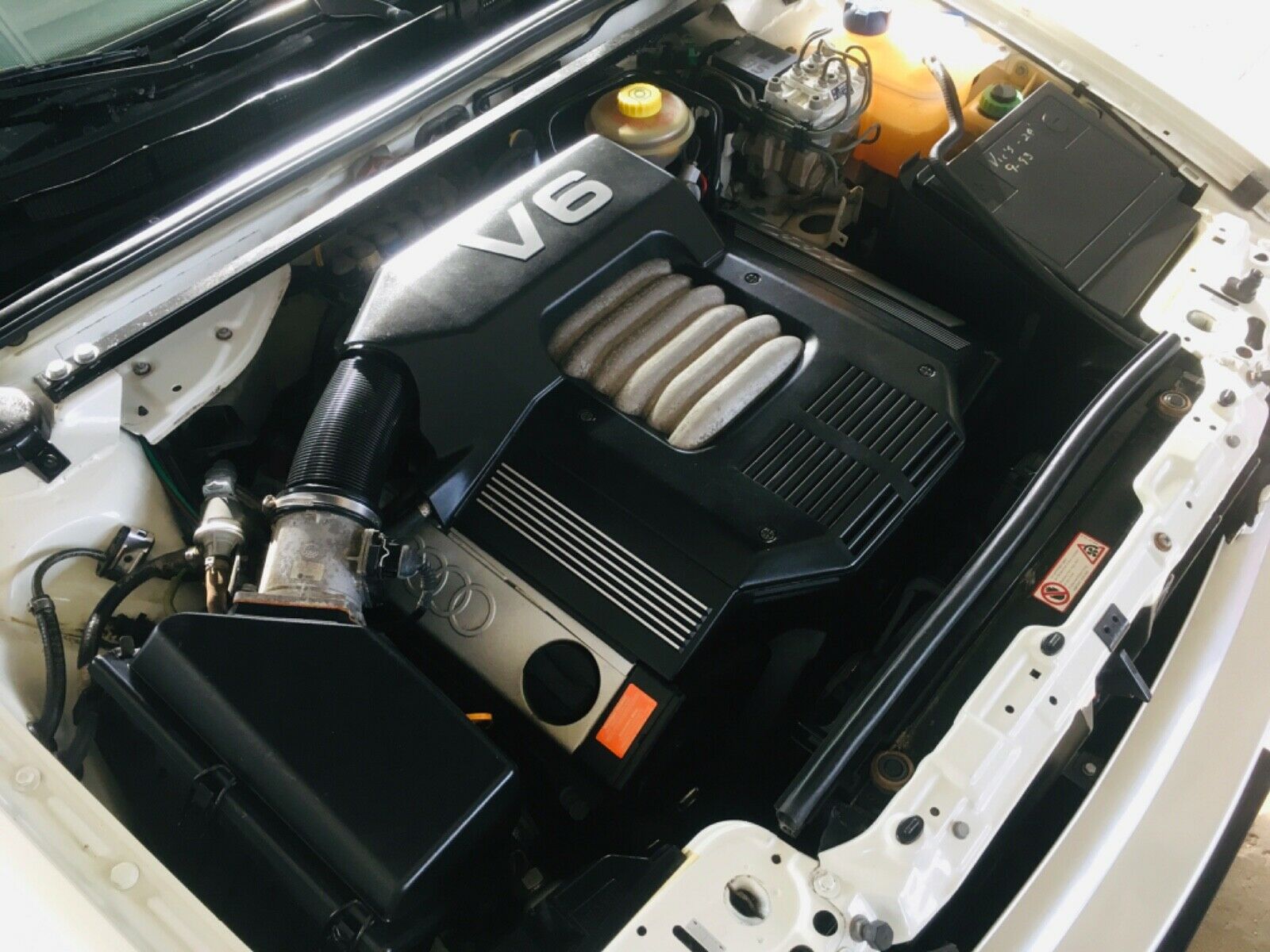 This is certainly a very good condition 90CS. The upscale heated leather interior is matched nicely with wood accents, and I don't recall ever seeing a 90CS offered with a window sticker since they were new. Outside is the big-dollar Pearlescent White Metallic paint with headlight washers, and generally it looks pretty good from what is shown – though a big scrape on the passenger front corner is noted, and in some pictures the paint doesn't seem to match (though, that's somewhat typical of Pearlescent). Mechanically the timing belt is done and these cars don't usually generate enough thrust to upset the automatic, so it should be in good stead.
So would you rather have this car or the S430 and $500 bucks for gas? Well, I think the 90 looks nicer and is certainly more rare to see, but obviously you're getting a lot more car with the Benz. The Audi should be cheaper to run long term and can be registered as vintage in most states now, but frankly at this price point I'd be on the lookout for a quattro-equipped 5-speed manual. It's lovely and just about impossible to reproduce, but it's sad to say that the market for these cars is limited almost exclusively to their original owners.
-Carter