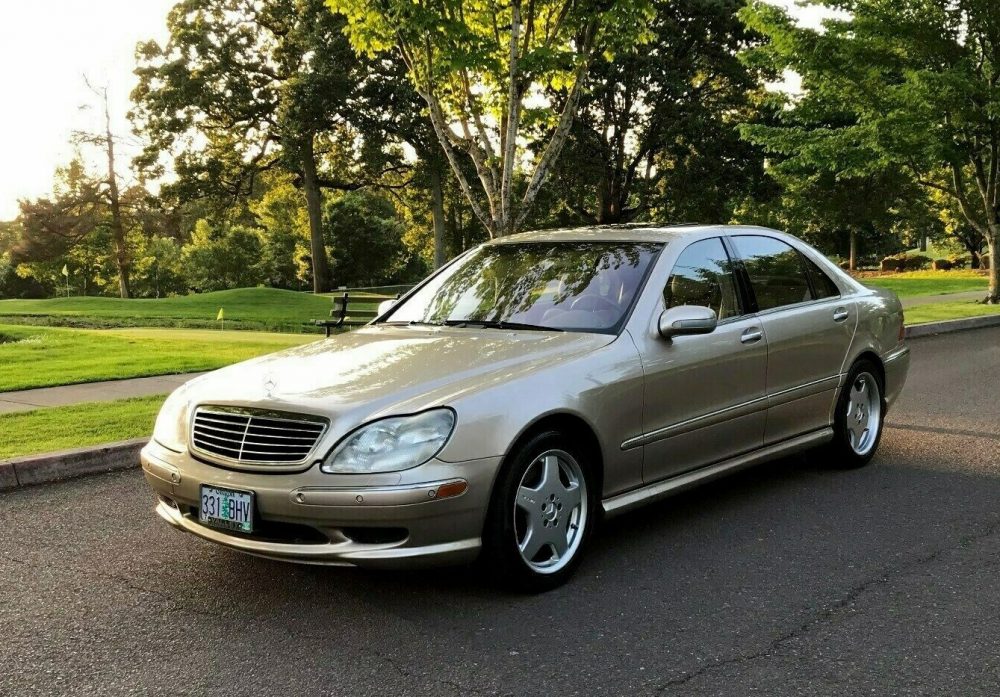 Last week I took a modest dive into cars that have been produced in the past 20 years or so and how they are in a bit of strange spot. Too new and insignificant to be collectible, and generally not worth the trouble. That in turn, with a few exceptions, sends prices to floor. Today, we have another example of that.
This 2001 Mercedes-Benz S430 is a perfect storm of a car that seemingly no one wants. A pre-facelift W220, it is finished in tan over tan with the less-powerful 4.3 liter V8. I don't need to rehash my thoughts on how the pre-facelift W220 was a massive disappointment compared to the end-of-production W220, but it seems I'm not alone on this one. The good news is that this car is in really nice shape for having over 100,000 miles. The even better news is that is cheap. Really cheap.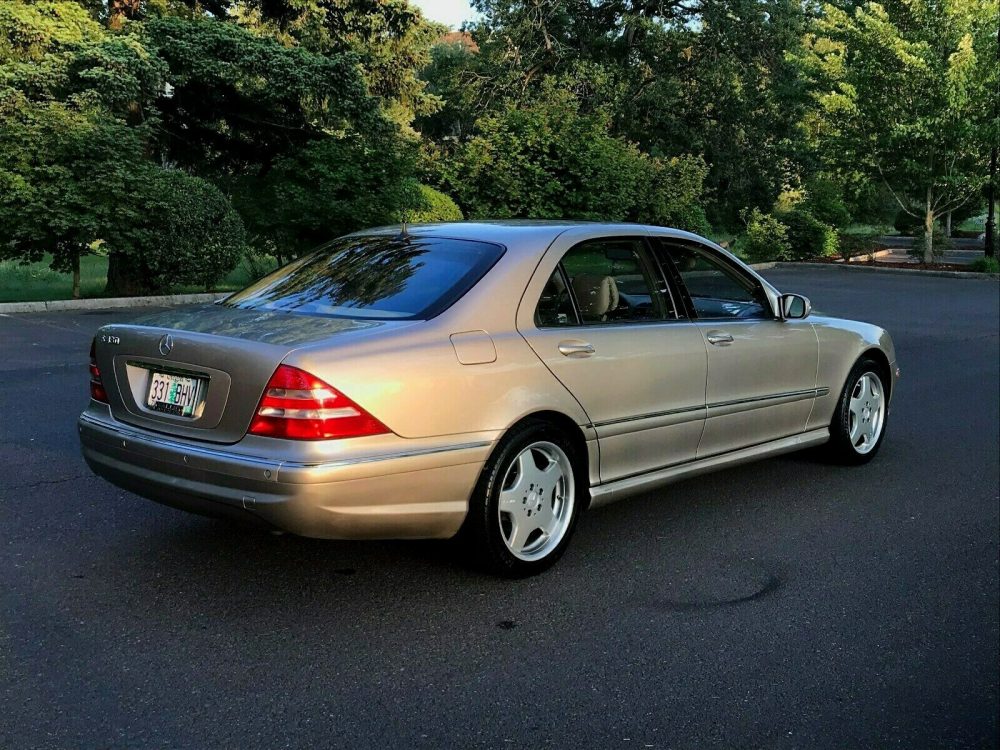 Year: 2001
Model: S430
VIN: WDBNG70JX1A185770
Engine: 4.2 liter V8
Transmission: 5-speed automatic
Mileage: 113,000 mi
Location: West Linn, Oregon
Price: $4,995 Buy It Now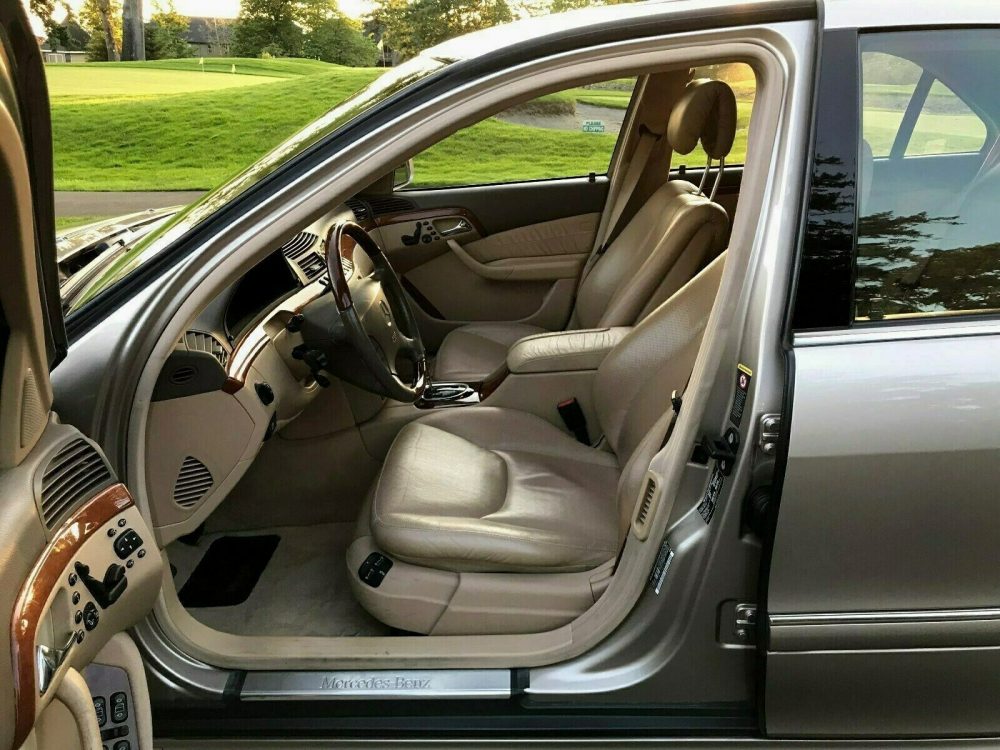 2001 MERCEDES-MENZ S430

4.3'LITER F-SOHC 24-VALVE 8'CYLINDER ENGINE

4-DOOR LUXURY SEDAN AUTOMATIC TRANSMISSION

★★★ SHOWING ONLY 112,965 MILES ON IT ★★★

THIS IS ADULT OWNED VEHICLE

AND THERE IS NO RUST ON THE VEHICLE WHATSOEVER

VEHICLE HAS ALWAYS BEEN SERVICE REGULARLY EVERY 3K MILES

ALL THE UP TO DATE MAINTENANCE HAS BEEN DONE

LIKE

TIMING BELT

WATER PUMP

SERPENTINE BELTS

PLUGS AND WIRES

BRAKES

BATTERY

TIRES

ETC…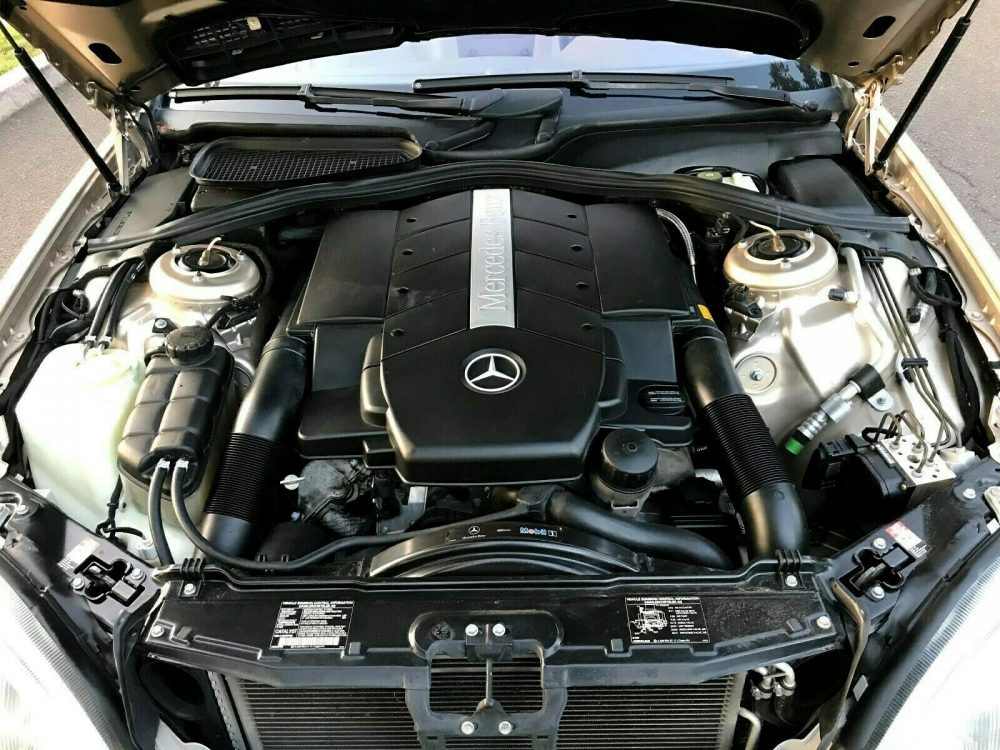 Like mentioned about the CL63, in a bubble, this is a nice car. The condition is above average, it seems to be all caught up on maintenance, and even has the five-spoke 17″ wheels. Problem is, it isn't better than anything else. The color combination is as boring as it gets, the infotainment screen is slightly above a Game Boy in terms of usability, and the reputation of the pre-facelift W220 as being a sub-par product in terms of what the S-Class should seems not be forgotten. What does that all ad up to?
$4,995. Truth be told, this car has been for sale for a long time at various prices. For all the reasons I just mentioned, I can see why it isn't selling. This last price drop will probably get it sold to someone as now you are basically giving it away, but you can see how a combination of unwantedness leads to a once very expensive car to be worth beater prices, even in good condition. I think if you really wanted a $5,000 S-Class this isn't a bad deal at all, but of course be prepared to see a bunch of little things. Or bigger things. Probably both.
– Andrew