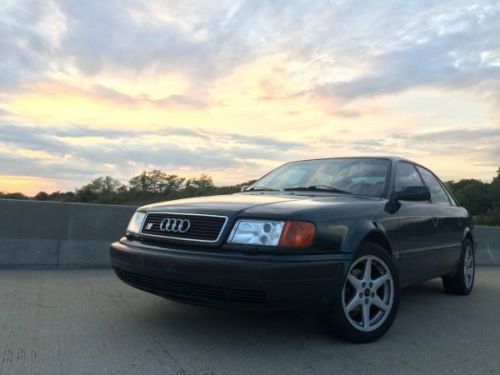 Unfortunately I'm going to date myself here, but when I was in high school I had a love affair with Borbet Type C wheels. Sure, I loved BBSs, but the Type C was my then favorite – to the point where I had cut out the advertisement from Car and Driver that said in German "Lust after new wheels?" with an image of the Type C at the bottom and mounted it in my school locker. It was a brilliant ad campaign, and in the early to mid 1990s it was the wheel I wanted. When I got my first Audi – a 4000CS quattro – high on the list of "wants" was a set of 16″ Borbets. I saw them later at my first Audi event in 1997 at Lime Rock park, notably adorning two of my favorite models; a V8 quattro and S6 Avant. It was so memorable, in fact, that I took a photo of these cars in line with my favorite wheels – a photo I still have today. So, you'd think that when a set of my favorite wheels popped up on a period application like this 1993 Audi S4, I'd be super excited. But just to show how priorities change, I now find myself wishing it was wearing the original Fuchs-made 5-spokes. How weird is that?
Year: 1993
Model: S4
Engine: 2.2 liter turbocharged inline-5
Transmission: 5-speed manual
Mileage: 135,000 mi
Price: $7,250 Buy It Now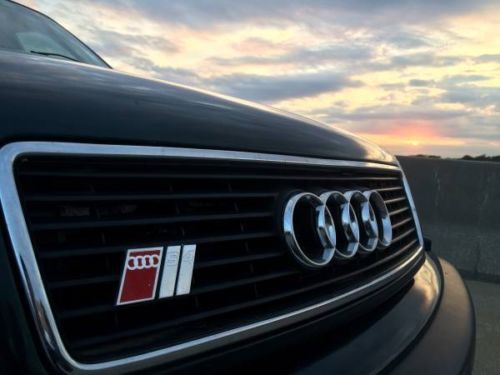 Hi Everyone!
Due to unexpected circumstances, I have to sell my 1993 Audi URS4. This car is extremely clean, unmolested, 3 owner car with very low miles. Details are below:
Exterior Color: Emerald Green Pearl (paint is in great shape with only some minor imperfections)
Interior Color: White with Carbon Fiber package (great condition)
Interior Mods: Boost and EGT Gauge.
Miles: ~135,000K (all highway miles)
Engine: 2.2L 20V with no performance mods. Runs very quiet / smooth and makes full 1.5 bar of boost pressure. Properly maintained with no oil leaks.
Transmission: 5-speed. Shifts very smooth. No issues at all.
Suspension: OEM Spec Components. Ride is very smooth and everything feels extremely tight. Alignment is straight.
Wheel Set 1: 17×7.5″ Borbet Type C on performance tires
Wheel Set 2: OEM wheels on Blizzak snow tires
The bad: Cruise control doesn't work. Engine temp gauge doesn't work.

Located in Kansas City, MO
Message me directly or call/ text: 816-806-6990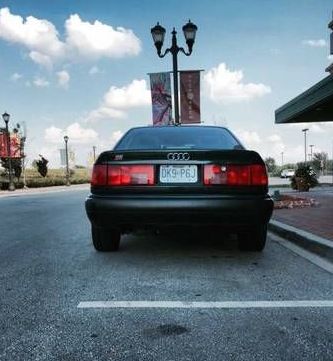 At least this example does come with those original wheels, and although the pictures don't do the car much justice overall it appears to be a pretty good example. I'd love for some better pictures and a different color combination, personally – but with a short list of needs and in mostly original form, this S4 looks like a solid purchase.
-Carter