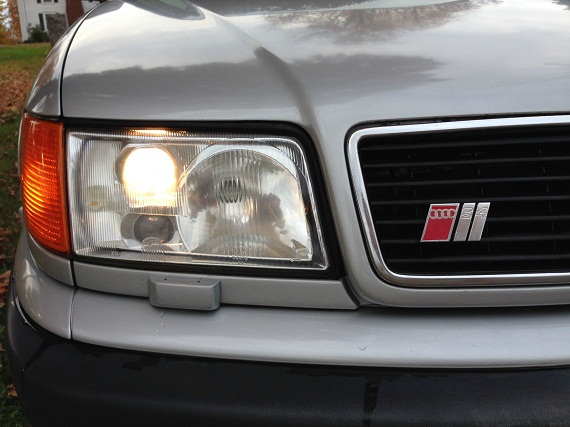 While the Type 44 turbo quattro paved the way for the C4 platform, the brand new 100 and S4 were a real revolution for Audi. It needed it, too – Audi was in dire straights in the early 1990s and was nearly pulled from the American market all together. Audi needed a major update to its top of the line-ranging 100, which in 1991 effectively was still the same car with minor updates from 1984. Of course, Audi wasn't going to completely walk away from the Type 44 and the crown jewel of performance, the 200 20V turbo quattro. So, in 1992 the "brand new" S4 was launched. Underneath it shared many parts with its sibling V8 quattro and the earlier 200 20V. Even inside it didn't look much different from the concurrent V8 model. But step outside and an entirely new aerodynamic body cloaked the extremely capable motor and drivetrain. That motor – now with some minor updates that allowed for slightly more power than the 200 had enjoyed – would quickly become legendary for not only reliability but for specific power output; 400 horsepower is almost commonplace amongst modified versions; 500 horsepower isn't unusual and above 1,000 isn't unheard of. Despite the extreme tuning potential, go anywhere chassis and incredibly good build quality, these sedans are still a remarkable bargain in the classic German motoring market. While normally in a 10K Friday post I'd compare different models, today I've got four different examples of the same car to take a look at – which is the best bargain?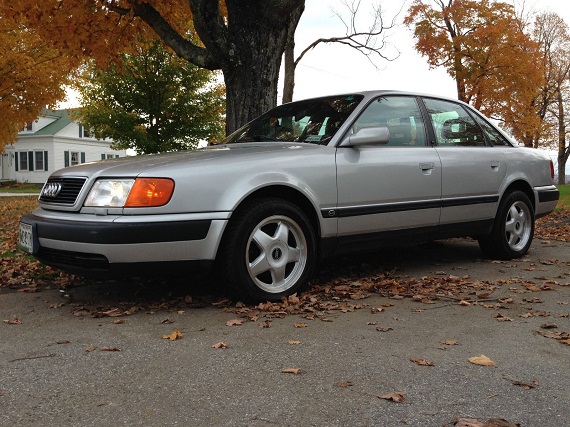 Year: 1993
Model: S4
Engine: 2.2 liter turbocharged inline-5
Transmission: 5-speed manual
Mileage: 198,315 mi
Price: No Reserve Auction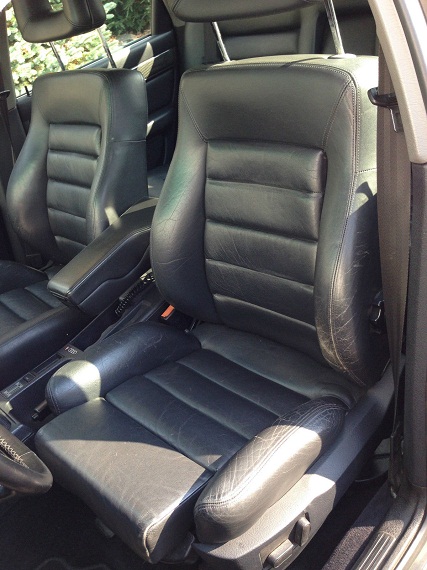 The original (UR) 1993 Audi S4 Quattro "UR-S4" all wheel drive. Silver exterior black leather interior. Five speed manual transmission. The car currently has 198,315 miles and runs quite well. New tires and struts this fall. New clutch within the last 12,000 miles. A timing belt service was completed at 163,000 miles.

The car was repainted by the previous owner, the paint job was completed by Maco and is certainly not up to my standards. There is one spot of surface rust on the leading edge of the rear passenger side tire, other than that the car is very clean from a rust perspective.

The interior is in excellent condition there are no cracks or rips in the leather interior and the bolster on the driver seat outside only shows minimal wear. The doors – have the original Audi S4 carbon fiber inlays. There are no cracks on the dash and the original carpeting is very very clean. The original Audi phone is still on the vehicle.

All of the windows and sunroof operate functionally. The vehicle has a cold air intake and cross drilled rotors. It will also include lowering springs. There is no smoke upon start up, under full acceleration or at any point. No check engine light, there is however an ABS light currently illuminated. The vehicle pulls VERY hard under acceleration.

I have many more pictures and even a video of the vehicle running that can be sent if you message me and request it.

Thank you for looking at my Audi S4 this is a piece of Audi history and I look forward to locating a new home for it.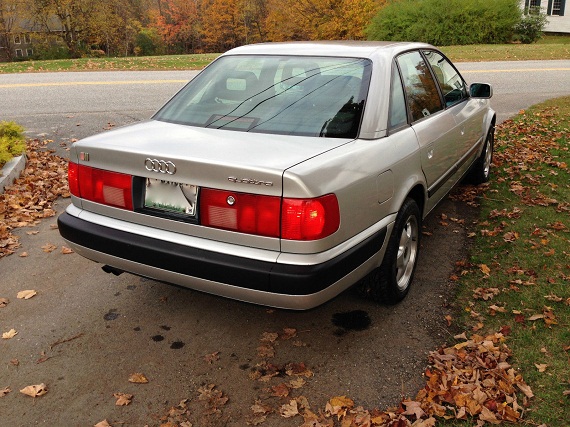 Silver over black is probably my favorite color on the early S4s, and from a distance this one looks good. But upon further inspection, the paintwork is lacking from a respray. It's even wearing the wrong "quattro" badge in the rear – a minor but silly point that points towards shortcuts. That's unfortunate because otherwise the package is nice – minor and reversible upgrades, a clean black leather interior and the original Fuchs wheels. Plus the car has mechanical updates and appears reasonably well cared for. The mileage and paintwork will keep bidding on this car low; it's currently below $4,000 and looks to be well bought below $5,000 – a great daily driver on a budget.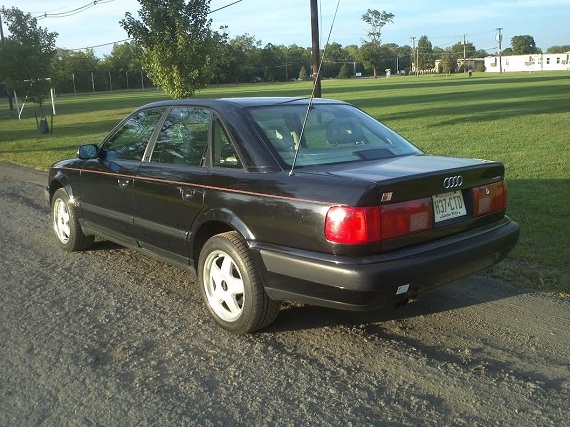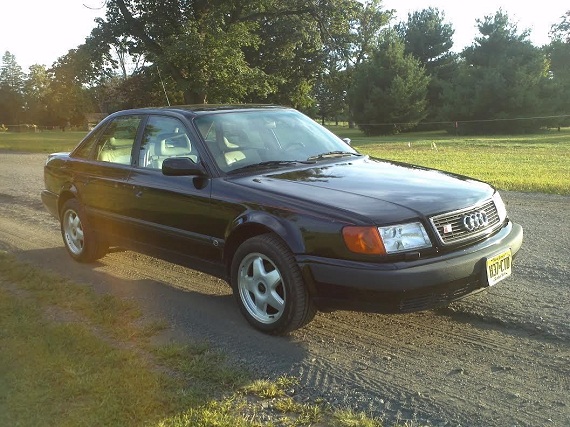 Year: 1993
Model: S4
Engine: 2.2 liter turbocharged inline-5
Transmission: 5-speed manual
Mileage: 107,000 mi
Price: No Reserve Auction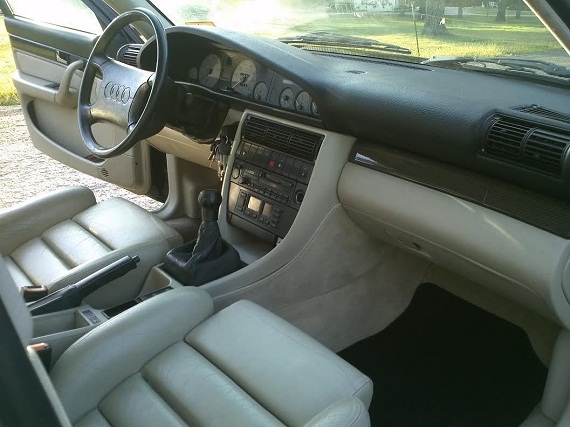 1993 Audi urS4

Black exterior with cream leather interior and real carbon fiber accents (factory option only available on '93 model).

I bought this car about two years ago from the original owner (retired doctor) which took exceptional care of it. Always garaged, and meticulously maintained. Stack of receipts, including original window sticker on hand to prove it.
Motor is strong, transmission shifts smoothly, locking rear diff works with no issues and the usual wear and items such as brakes, tires or suspension components have plenty of life left. Timing belt was replaced at 92K miles, brake system as well as entire tune up was performed not long ago either. No rust.

Overall VERY nice and solid car, but not perfect. This means that the driver's seat shows some wear (but no rips), headliner sags in the rear (as they all do) and some of the exterior moldings could use attention. Recently the car developed a small misfire under heavy load, which most likely is bad coil. I will try to address this sometime this week.

Very rare find, especially in this shape and unmolested condition. I would love to keep it, but lack a proper space for it at this time.

Great and roomy car, which is also unstoppable in the snow.

THIS IS A NO RESERVE AUCTION, SO PLEASE BID ACCORDING. ANY QUESTIONS OR CONCERNS SHOULD BE ADDRESSED BEFORE PLACING A BID. I'LL BE MORE THAN HAPPY TO ANSWER ANY AND ALL OF THEM EITHER VIA EMAIL OR OVER THE PHONE.

DEPOSIT OF $500 VIA PAYPAL IS REQUIRED WITHIN 24HOURS OF AUCTION'S END. REMAINING BALANCE IS DUE WITHIN 3 DAYS.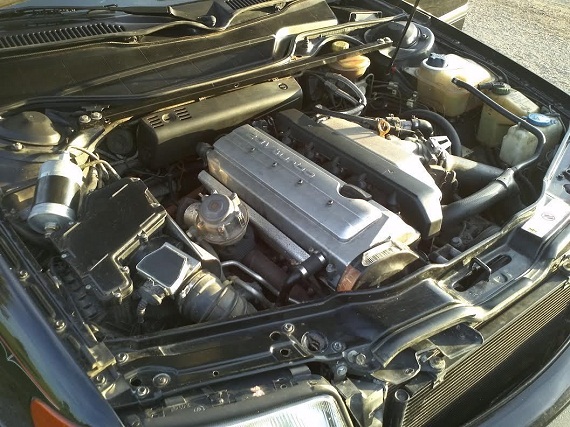 This black over Ecru example is another nice find and has overall a short list of needs that are fairly typical for this car. There are coil-pack updates from companies like 034 Motorsports that might be worth investigating and should solve the running issues. Like the previous example, this car wears the original Fuchs alloys – but the lighter interior always shows more wear and the blacks are known to get tired looking. With only half the miles of the previous example but for around the same price, this would typically be a no-brainer – but good condition in these cars trumps lower mileage, so factor in looking through those records and making sure this car is up to snuff prior to purchase. I'd expect, like the silver car, that this one will stay below $5,000.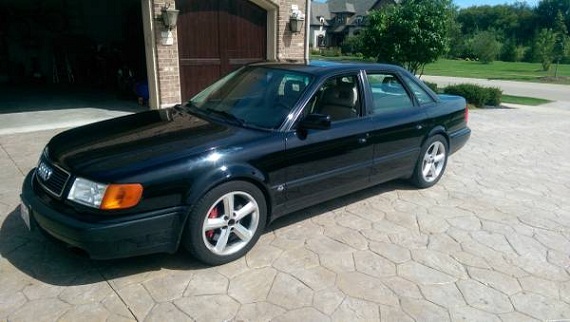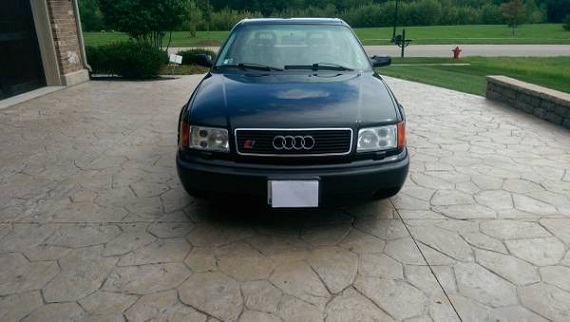 Year: 1993
Model: S4
Engine: 2.2 liter turbocharged inline-5
Transmission: 5-speed manual
Mileage: 110,500 mi
Price: $7,800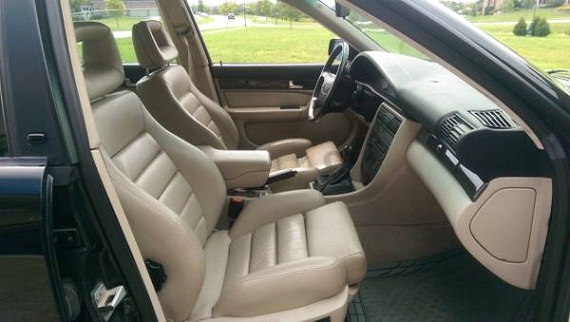 Would like to sell my 1993 S4. QUATTRO all-wheel drive, great in snow and winter! It has around 110,000 miles- pretty low all things considered. I have had the car for about a little less than 4 years and it is time to move on. I have put a fair amount of money and work in the car and will take a big hit, my loss is your gain.

Car has had the power steering hose replaced about 3 years ago, and had other small issues addressed at the same time. Timing belt was done at 88k by the PO.

Car has:
-mtm stg 1 chip (on when I bought it)
-RS2 replica injectors
-1.9 bar wastegate spring

Summer of 2012 I had the following installed (6k miles ago):

-2bennet coilover kit w/ camber plates
-Apikol diff mount
-Apikol rear subframe bushings
-034 density line motor mounts
-034 density line trans mount
-034 snub mount bought at same time, never installed.
-Used StopTech BBK installed at the same time
-rear caliper relocation brackets.
-Wheels off of some form of a4 s-line, OEM and made by ronal I believe.

-Spec stage 3+ clutch, with 034 aluminum flywheel installed around 2.5k miles ago.

Car has a well sorted chassis, most supporting mods are there for RS2 or big turbo.

Good:
-Paint is shiny
-interior is all intact, no tears, carbon fiber trim is all perfect condition with no cracks.
-No real rust to speak of.

Cons:
-22 year old car, it has some dings and imperfections.
-Front bumper has some cracks, missing some lower trim pieces (have them all).
-rear bumper has some scratches in the plastic.
-window switches on there way out.
-Needs a brake job, mostly new pads.

It is an overall good car, in good condition for its age. I live in the city now, and don't really have the space or time to give it the attention it deserves, so it spends most of its time at my parents house in the suburbs. Would be willing to negotiate with the right buyer.

Email, call, or text if you are interested.
-Jamie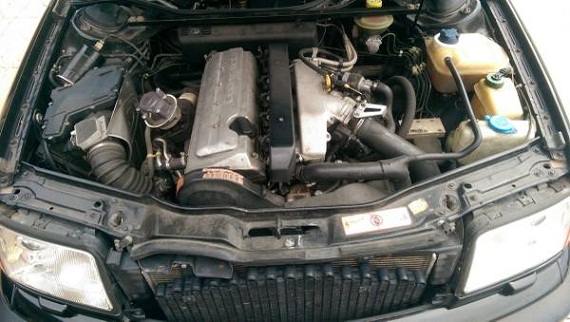 Our reader John spotted this very similar '93, but this one has been extensively modified and turned up. The nice part is that the miles are lower like the previous example – and if you like the modifications, it's much better to buy one that's done like this than to try to build it yourself. This car appears to be in better condition than the other black example, and while the sticker price seems high it's got a few thousand dollars worth of mods completed. The only thing I really don't like are the ill-matching A4 alloys, but in reality that's an easy fix. I'd offer $6,500 – $7,000 and have fun with the boost.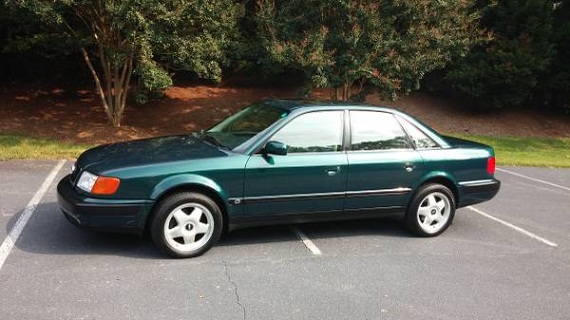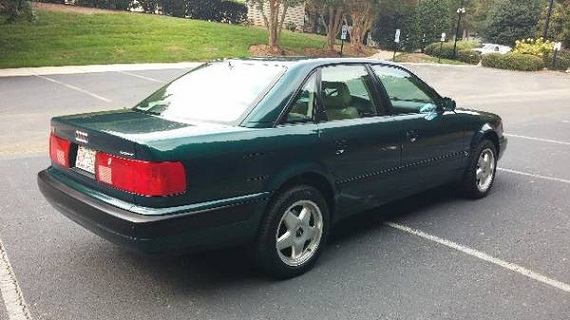 Year: 1994
Model: S4
Engine: 2.2 liter turbocharged inline-5
Transmission: 5-speed manual
Mileage: 168,147 mi
Price: $5,000
1994 Audi S4 in good condition. Milage – 168,147. Current owner since 1996 with 1 prior owner. Green 4 door sedan with cream leather interior. 5 speed manual transmission, 2 liter 5 cylinder turbo engine. Sunroof. Bose system. Clean Carfax.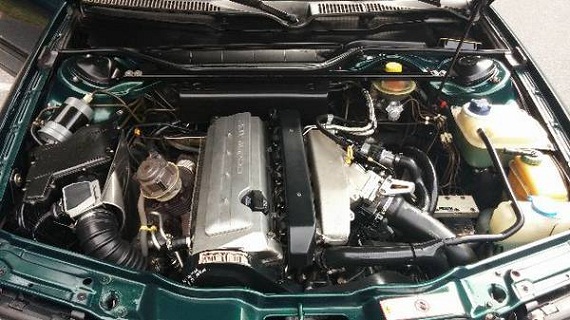 Although Emerald Green Mica is not my favorite color on these cars, mostly that's because it's so rarely presented well. This car looks shiny and well kept by its second owner; not much is offered in terms of maintenance performed, yet visually I think this car might be the winner to me. Provided the owner can provide some records of the work completed, I think this is probably the best original example of the bunch and priced well at $5,000. Any of them, though, outperform anything else in their current price class by a long shot and give you serious street credentials amongst enthusiasts. Long ignored, these sedans are starting to appreciate – especially ones in good condition; keep it clean and tidy, and you'll have fun for a few years without losing any money or worrying about putting miles on the car!
-Carter