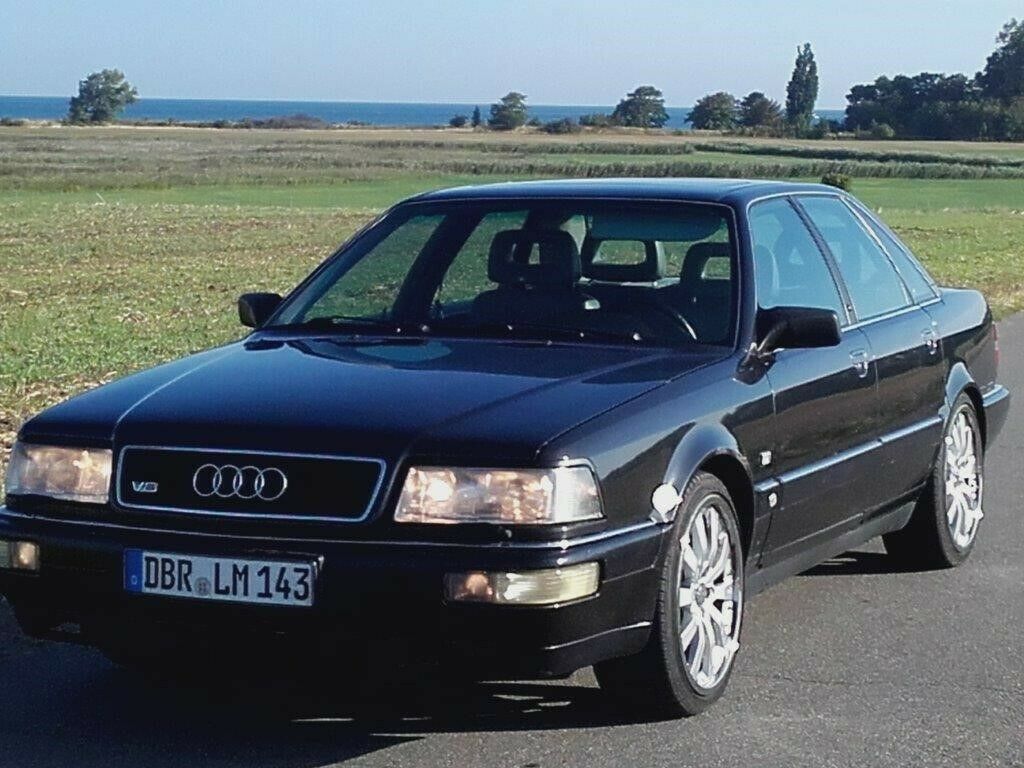 Let's head back to some rarities we never received in the U.S.. Now, the V8 quattro did come here, as did (briefly) a manual version. However, U.S. manuals were not only few in number, they were solely 5-speed and hooked only to the lower-output PT 3.6 from the late '89-90s and a few '91s. By the time the revised ABH 4.2 launched, Audi had dumped the manual option for North America; if you wanted to row your own in a fast quattro, your option was the S4.
In Europe, though, the S4 could also be mated to a 4.2 V8. And instead of 5-speeds, those cars got the 6-speed manual gearbox. That combination would go on to be the highlight reel of the S6, S6 Plus and early S8s, too. But a few select V8 quattros with the 276 horsepower 4.2 got that 6-cog manual, and our reader John spotted a very clean example: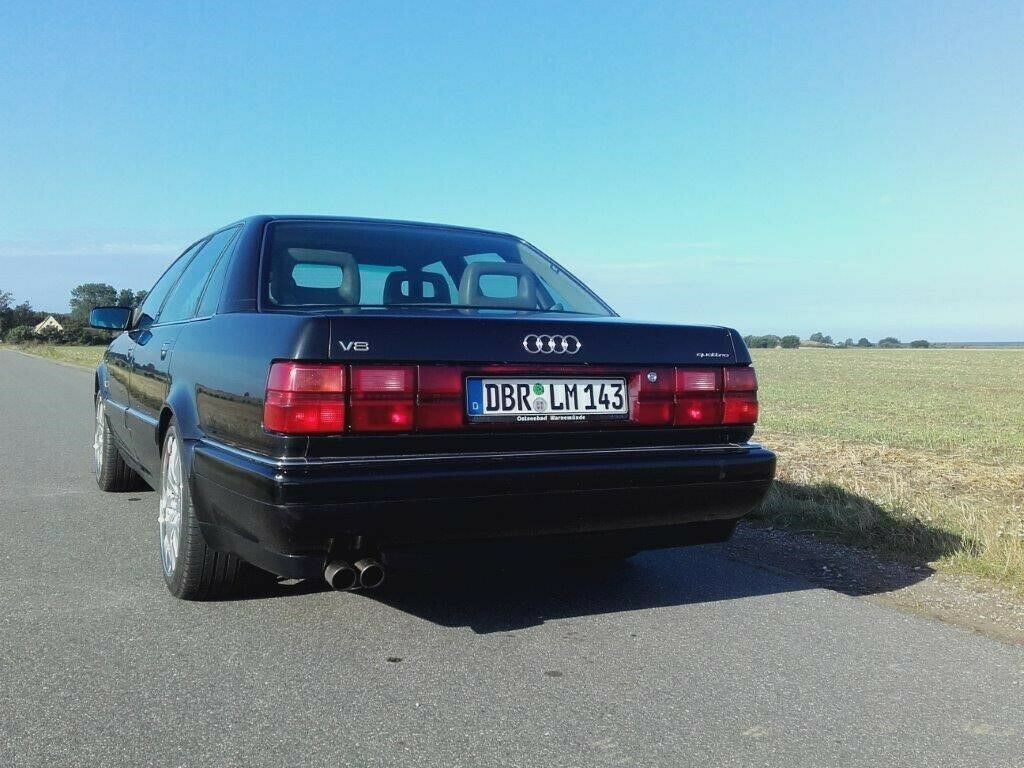 Year: 1993
Model: V8 quattro
VIN: N/A
Engine: 4.2 liter V8
Transmission: 6-speed manual
Mileage: 303,200 km (188,399 mi)
Price: E.12,980 ($14,600 today)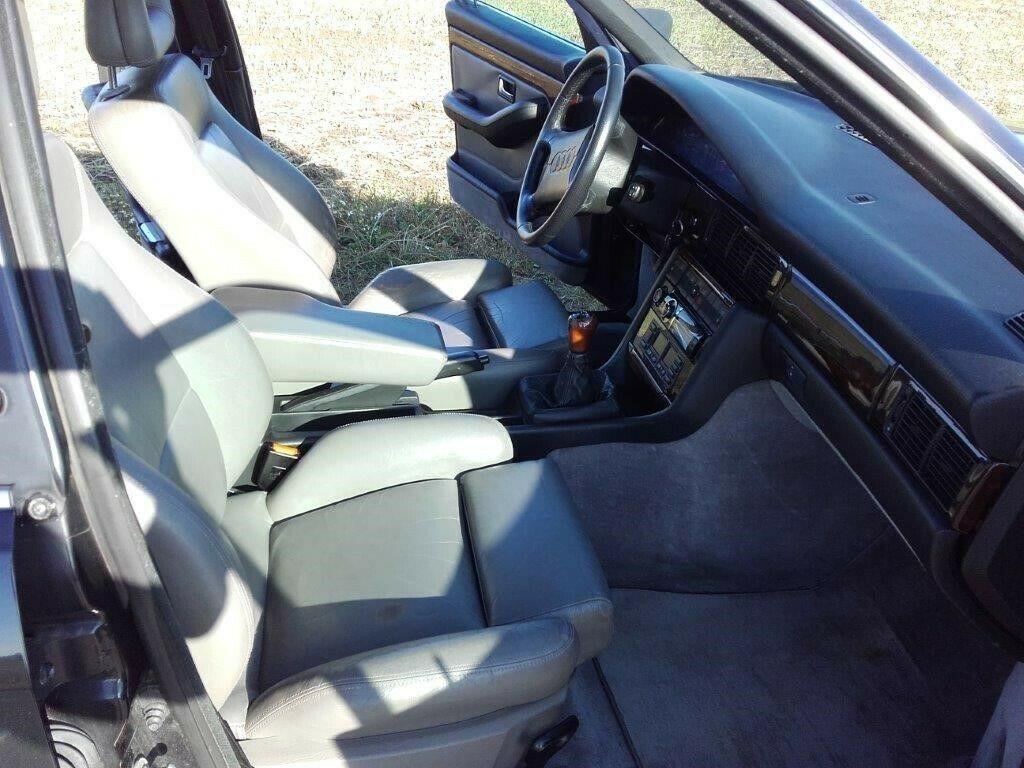 Audi V8 6-speed 280hp, year 1993, detachable AHK, TÃœV almost new

6-speed manual, engine and clutch without defects

LPG plant installed since 2014, can be disassembled if necessary, since no interventions in the body were made. Vehicle was operated only 25000km in LPG, verifiable on the basis of expert opinions. The V8 stands since 2016 only in the garage for sale.

Underbody without defects

Bushings, suspension technology everything according to the condition renewed.

Headliner was not commissioned by me yet

Brakes newly converted to HP2

Vehicle is offered with original BBS rims.

Appraisals of Classic Data from 2014 available!

Lover car with guaranteed price increase, since very little 6-speed switch were delivered!

Many parts available, for example removable AHK and complete engine with 280 HP

Changes, errors and prior sale reserved.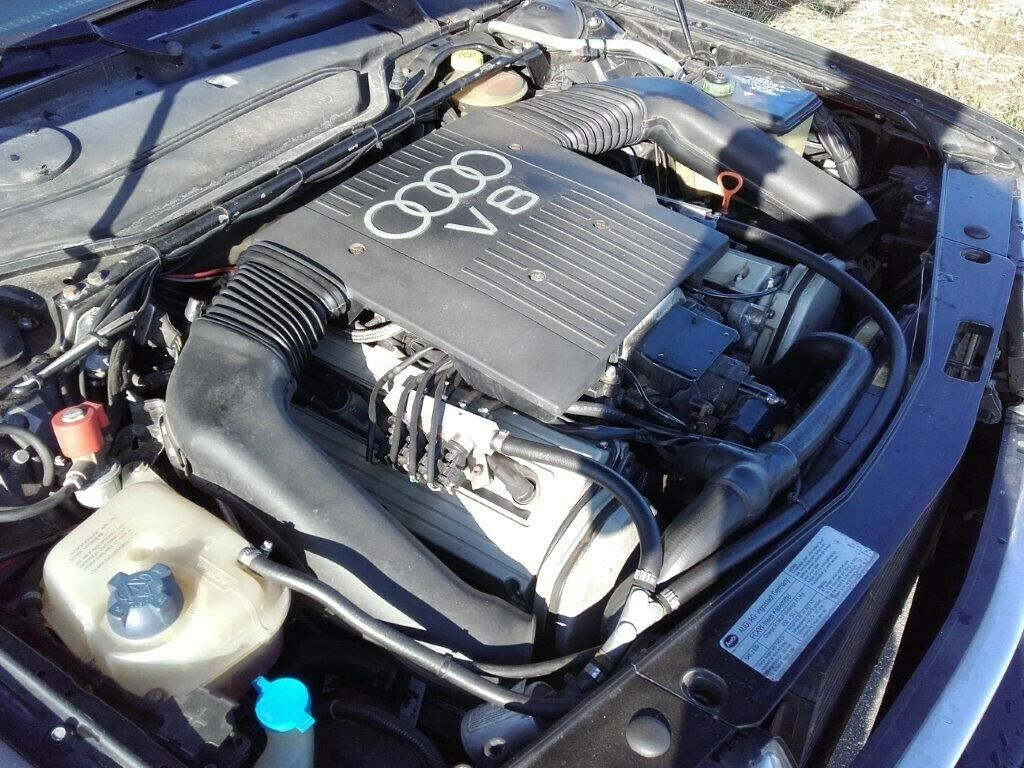 The seller is correct – very few 6-speed V8 quattros were made. I can't find production numbers, but it really wouldn't surprise me if it were far less than 100 total. Even in Germany, these were slow-selling cars that were quite expensive and heavily taxed. On top of that, while U.S. enthusiasts decry the automatics, the reality is that a lot of the clientele that was interested in these cars new wanted the computers to do the heavy lifting for them.
This one certainly looks nice. It sports some aftermarket equipment like the clear lenses and OZ wheels, though it's claimed to have the original BBSs too. Hopefully, those were the optional 16×8″ variant. It appears that a lot of the issues with these cars are reasonably sorted here, and the common LPG conversion is reversible. It's nice to see the sport seats in one of these cars as many were equipped with comfort models.
Having had a 4.2 V8 quattro that was over a quarter million miles, these are stoutly built cars that like the W124 shrug off high mileage. Getting one in great shape is key, though, and this not only appears to be a collector model but it's in great shape for the age. Would I pay $15,000 plus shipping for one? Probably not – I'd first be looking for an S6 Plus Avant in that price range, but if you're a fan of the V8 quattro, the only more desirable model were the factory Evo-modded ones and there's as rare as the proverbial hen's tooth.
Thanks to our reader John for the spot!
-Carter